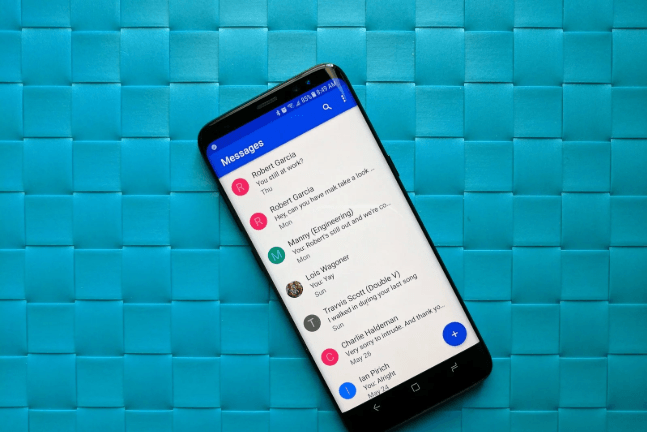 If you delete your important messages, you will want to know it is possible to recover those lost messages, whether on Android phone or iOS devices. If you currently do not have a computer, you will want to know how to recover deleted text messages on Android without a computer.
It is possible to perform Android text recovery, with or without a computer. In this article, we will be focusing on showing you how to recover deleted text messages on Android. Before we show you the solutions you can use after losing your important messages by mistake, let's see some of the things you need to know first.
What You Need to Know About Android Text Recovery
While it is possible to recover deleted text messages on your Android device, it is worth noting that there is no possible solution you can use that offers you a 100% guarantee that you will get all your text messages back. Android text recovery generally depends on whether your deleted text messages have already been overwritten or they are yet to be overwritten.
To reduce the chances of the deleted data being overwritten, it is crucial that you stop using the device the moment you realize that you have lost your important data. Additionally, turn the Wi-Fi and the cellular data off. When you are connected to the internet, your device could create new data which may end up overwriting your lost text messages.
By default, Android generally hides protected file system folders from you and third-party applications. The folder that holds the text messages happens to be one of the protected system folders. To give the tool you intend to use access to the text messages folder, you have to root your Android device. If you fail to root your Android device before using a text message recovery application on the Android device, the application may not help you get your text messages back.
It is crucial to note that the majority of Android text message recovery applications are not free. While they could have a free trial version that allows you to scan for the lost messages, you will have to pay to access the tool's full features. This means that even if you manage to locate your deleted messages with the free version, recovering them before upgrading will be impossible.
How to Perform Android Text Recovery with or Without Computer
1. Request the Message Sender to Send the Messages Again
This is the easiest solution. If you communicate with the people whose messages you deleted by mistake, there is always the possibility that they could still have the text messages on their devices.
If this is the case, all you will need to do is reach out to the contacts and ask them to forward the messages to you. In the majority of the cases, your contacts won't fail to resend the messages if you explain the situation.
2. Install a Data Recovery Tool on Your Android Device
On Play Store, you will come across a wide range of data recovery tools which claim that they have the ability to perform Android text recovery. While some of them may work, not all of them will offer the results you are after.
Some of the data recovery tools do report that they have the ability to locate your deleted text messages and restore them quickly and easily. While the tools may work on a non-rooted Android device, the chances of them recovering the deleted text messages on Android will be lower if they are being used on a non-rooted device.
Learning how to recover deleted text messages on Android without computer, using the Android data recovery tools is generally not too complicated. All you will have to do is download and install the tool on your Android, launch the tool and then simply follow the onscreen instructions. Hopefully, this should help you get the text messages back.
3. Use a Computer Program to Recover Your Lost Text Messages
If you do own a computer, you can go ahead and use a computer program to recover deleted text messages from Android. Similar to the Android data recovery applications, computer data recovery programs will only help you with your Android text recovery if the messages are yet to be overwritten.
If you perform a simple search online using the keywords "Android text recovery computer program", you will come across a wide range of programs you can use. After going through the programs, their specifications, and their prices, you should be able to settle on a tool that appears most appealing to you.
While different computer programs will have varying Android text recovery steps, they will all have the same core steps. By following the steps below, you should be able to learn how to recover deleted text messages on Android using your computer:
Step 1: After installing your chosen computer program, you will need to launch the program and then connect your Android device to the computer using a USB cable.
Step 2: You will need to enable USB debugging on your Android device. This will allow the computer program to communicate with the Android device, hence, making the Android text recovery possible. To enable the USB debugging, you will need to:
Open Settings on your Android device > visit About Phone. Click the Build Number option 7 times. Stop when the "You are under developer mode" notification appears.
Next, go back to the Settings > Developer options > USB Debugging.
Step 3: On the computer screen that asks you to select the data you would like to recover, select Messages and then hit the button that allows you to proceed to the next stage.
Step 4: After scanning your device, the data recovery program will probably display your text messages. You can go through the text messages and select the ones you wish to recover. After hitting the Recover button, your messages will be stored in an HTML document. You can open the HTML document on your web browser to view the text messages.
4. Restoring Deleted Messages on Android from Google Drive
If your device is relatively new, backing up your text messages should be easy. The first thing you will need to do is check whether your device does have Google Drive on it. If not, you can simply search for Google Drive on the Play Store and install it on your device.
After downloading Google Drive, you will simply need to follow the following steps to enable SMS backup:
Step 1: Launch the tool and then tap the 3-line menu available on the top-left corner.
Step 2: Select Settings > Google Backup.
Step 3: On the screen that appears, choose SMS messages.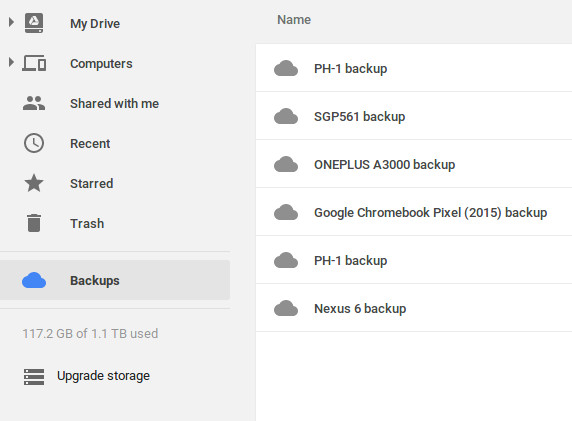 If you purchased your Android device with the Google Drive already installed, it should be already backing your messages. Otherwise, you can simply enable the SMS messages back up.
If you had enabled the SMS backup a while back, you should have the ability to restore your messages. It is worth noting that Google Drive usually updates its backups every 24 hours, in some instances, the updates are made every 12 hours. Therefore, to increase the chances of getting your deleted messages back, you should act quickly, to restore them before the backup gets updated.
It is important to note that it is impossible to search the messages' backup to locate and restore just a couple of messages. If you decide to recover the deleted messages on Android devices, you will update the entire text history. This means that you could end up losing the messages you had received before Google Drive updated your backup.
To reduce your chances of ever losing your messages, you can use screenshots to store your important messages. If someone happens to delete your messages, you should still have the messages in the screenshots available in the gallery. Taking screenshots on Android devices is extremely easy. All you will have to do is follow the steps we have outlined below:
Step 1: Press and hold both the power and volume down buttons, at the same time.
Step 2: Release the buttons when the device snaps the screen.
Even if you happen to delete the text message screenshots, they should stay in the Google Photos app for 60 days before they get deleted permanently. This gives you enough time to get the screenshots back if the need arises.
Summary
Android text recovery is not easy. However, this does not mean it is 100% impossible. In this article, we have shown you how to recover deleted text messages on Android without computer and with a computer. If your deleted text messages are yet to be overwritten, you should be able to locate an ideal solution for your issue.
If you continue using the Android device after losing your messages, chances are, some of the messages will be overwritten. In this case, Android text recovery may not produce the expected results.