SketchUp as software can be used on both Windows and Mac, but what makes this product special is the capabilities that it allows users. As a SketchUp user, you can essentially able to unlock your imagination and design every project that you had in mind all from one place. Naturally, this process can take quite a bit of time which is why when a SketchUp file is lost that could actually mean losing access to hours of work.
The good thing with SketchUp is that there are many different ways in which you can attempt to recover SketchUp files that you might have lost. While some of these methods do not have guaranteed results, there are still ways in which you can try to ding your lost files. Ultimately, every file that you can recover amounts to quite a few hours of work that you can save.
If you want to learn more about how to recover corrupt SketchUp files from your PC whether Mac or Windows then keep reading. Between the four different ways presented below, you are guaranteed to find a way in which you will be able to recover your lost files if they are still available.
What is a Sketchup File (SKP)?
SKP is the proprietary file type used by SketchUp. Sketchup is design software that allows you to bring your designs to life. With its architectural graphics and 3D function, there are many different uses for SketchUp files although predominantly this software is used by those in the fields of architecture and design.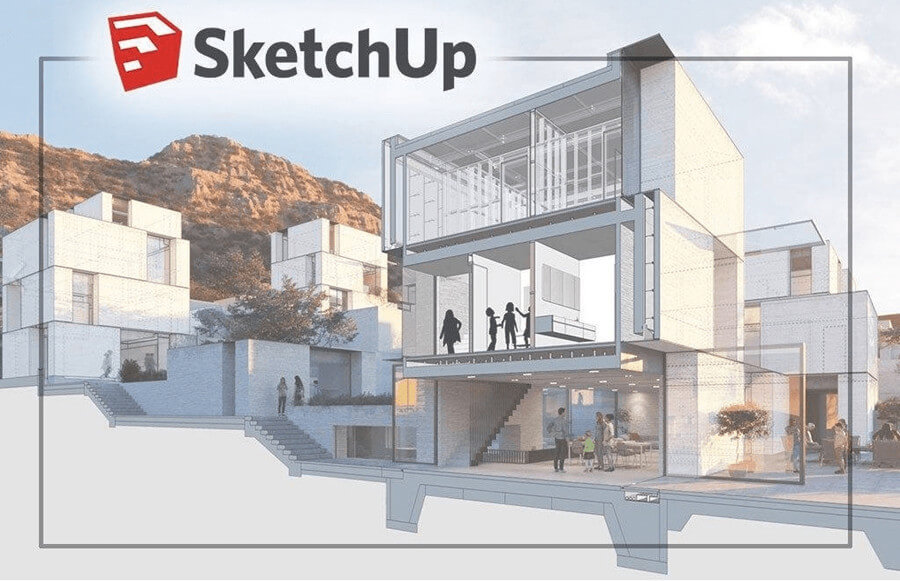 As a lot of the users of SketchUp tend to be professional users losing SketchUp files could have many detrimental effects as it can result in loss of income. This is why being able to recover SketchUp files can be the key to which you will be able to recover many lost hours of work.
Where are SketchUp Recovered Files Saved?
You are always able to change the location where SketchUp files are saved but for the most part when you first install SketchUp files, what you will notice is that they are automatically saved in the folder called "My Documents" within your main drive.
This means that it is relatively easy to find where your SketchUp files are located even if you accidentally saved them without noticing where they were saved.
While that is the predominant location for autosaving your SketchUp files, there are still possibilities of finding your SketchUp files in different folders. This is why it is important to have an idea of what folder your files were previously saved in. This will help make it easier for you to recover SketchUp files that might have been lost.
If you are unsure of where your SketchUp files have been saved then the best thing you can do is to use one of the following four methods to find and recover your SketchUp file.
4 Ways to Recover SketchUp Files on Windows and Mac (Corrupted/ Unsaved/Crashed)
1
Recover Sketchup Files with StarzSoft Data Recovery
The most guaranteed way of getting results from your attempt to recover your SketchUp files that have either been lost or corrupted is to use third-party software like StazSoft Data Recovery.
This software allows you to make scanning through your computer whether Windows or Max easily to find all the files you might have potentially lost. Using StarzSoft Data recovery is relatively simple. What you will need to do is follow the steps outlined below:
Step1. Go to the official Starzsoft website and download the software so that you can use it.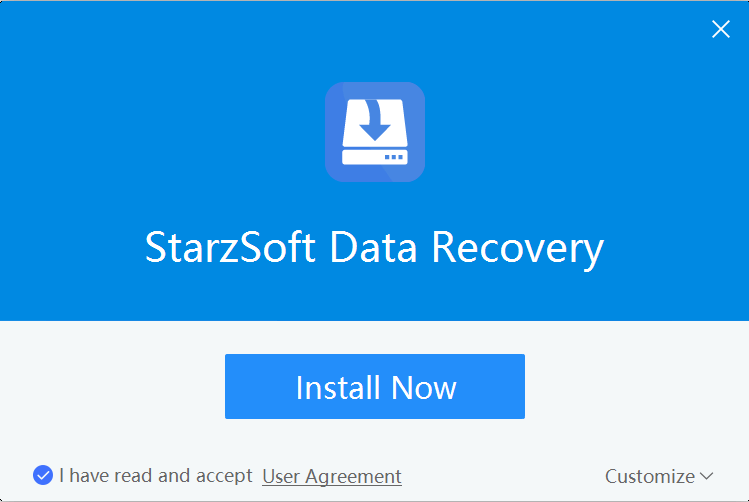 Step2. Launch the software and select the data drive where you had the saved information.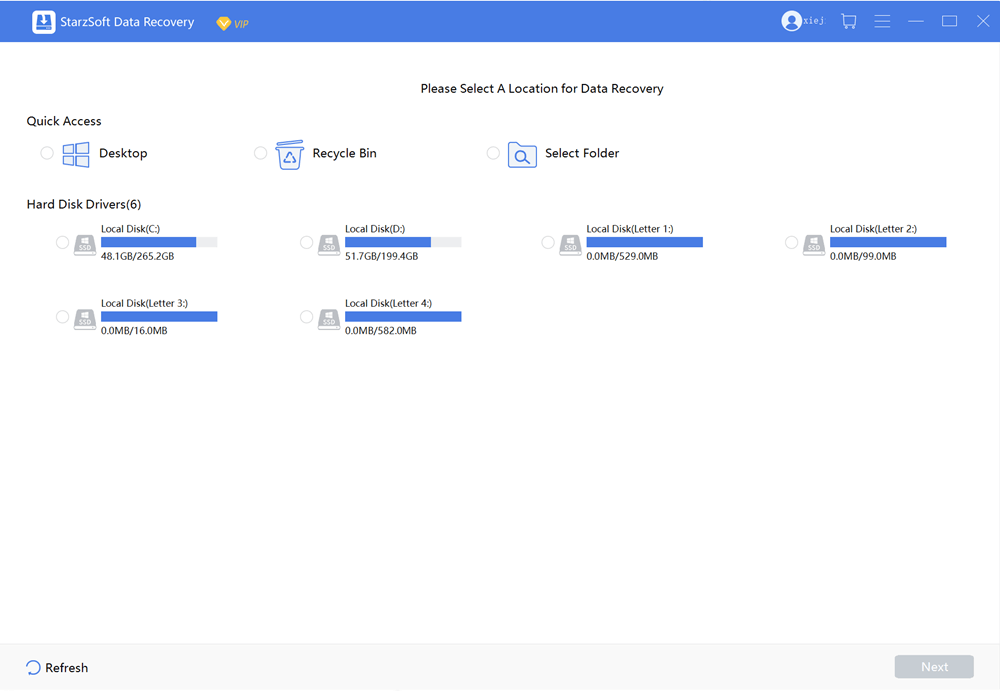 Step3. Scan the location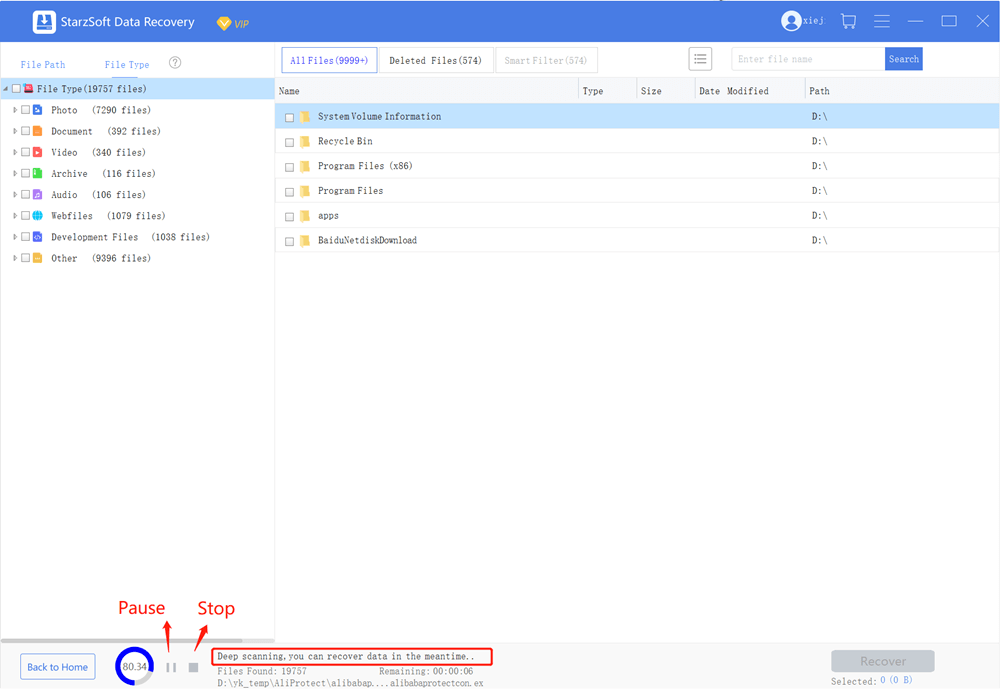 Step4. Filter the found data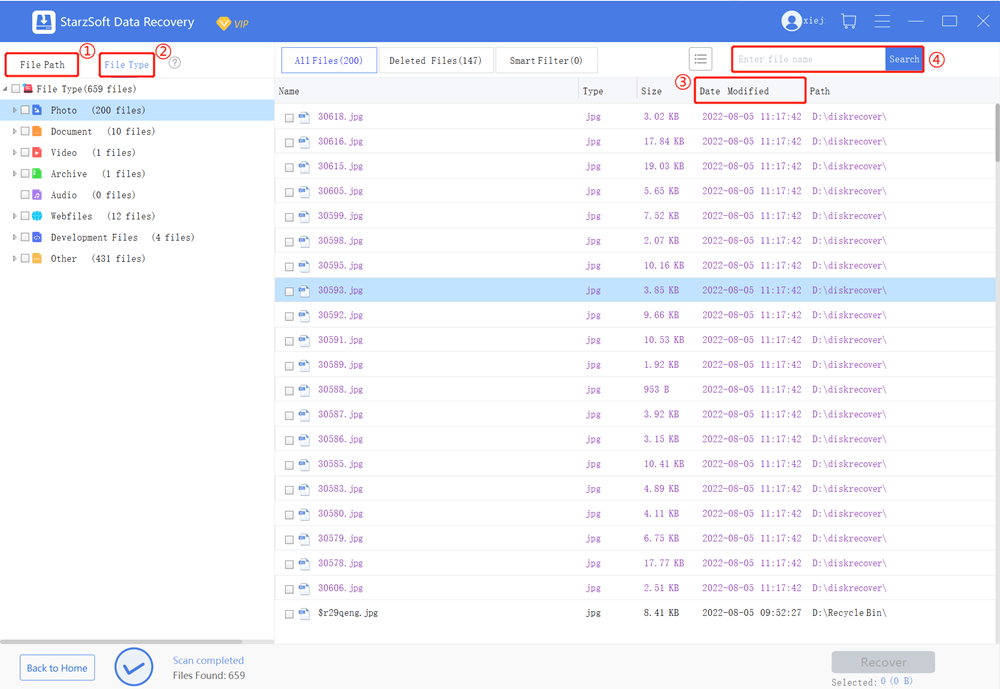 Step5. Preview and recover the data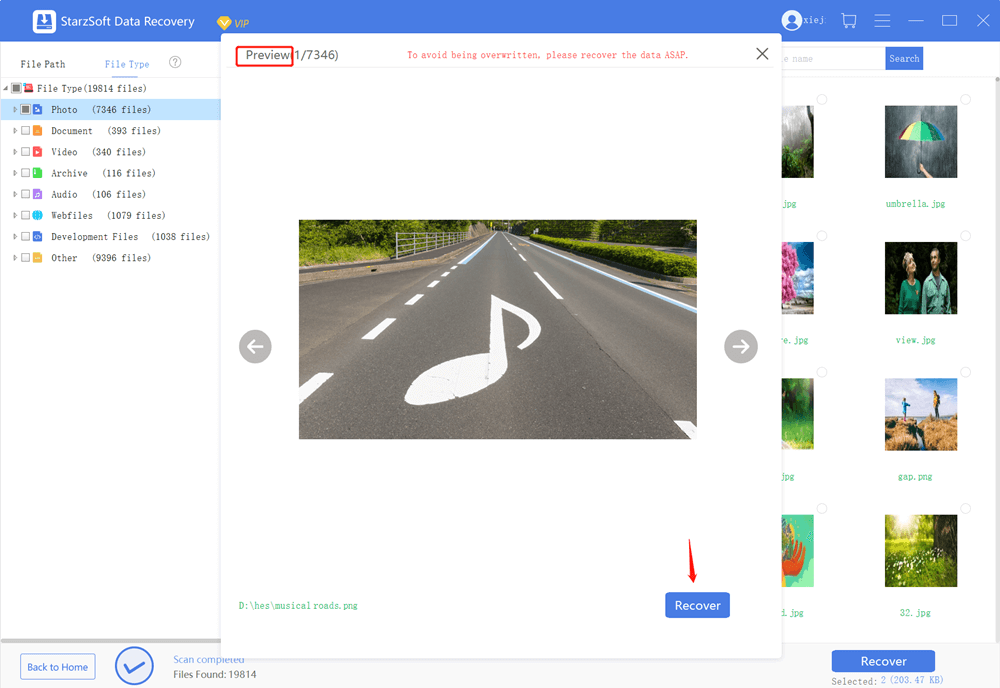 As far as simplicity is concerned there is no simpler way of making sure you have gained access to all of your data and files again.
However, if you want to avoid having to use third-party software as part of your recovery solution then you can proceed and try the following three solutions. While these solutions don't have the same recovery rate as StarzSoft would.
2
Recover SketchUp Files Using the SketchUp Recovery Folder
Whether you are using Windows or Mac you are usually able to find SKP files through the SketchUp Recovery folder.
This is a great way of finding the files you need, especially if you have accidentally lost access to them due to your computer shutting down unexpectedly. With both Macintosh and Windows there are specific directories that you can use to access and recover SketchUp files without a problem.
Directories to use:
Macintosh: /var/SKETCHUP/RecoverdFiles
Windows: C:\Users\UserName\AppData\Local\Temp\SKETCHUP
If you are using an older version of SketchUp you might also benefit from the software automatically making backup copies of the SKP files you are working on. These backup files would often be autosaved files located along with your regular files. These could often be great if you wanted to recover SketchUp files as they wouldn't have any corrupt files similar to the ones you might have had in the original copy.
3
Recover SketchUp Files From Recycle Bin
A fairly common reason for losing Sketchup files is actually that they might have been accidentally deleted. Even though many people are surprised by this fact, the reality is that accidental deletions of files are far more common than one might expect.
When it comes to how to recover corrupt SketchUp files the process might be slightly different based on whether you have a Windows or a Mac computer. Depending on your type of operating system you might have to follow one or the other guide on recovering SketchUp files.
For Windows:
Step1. Recycle bin is usually located on your desktop, double click on it to open it.
Step2. Scroll through and find the SKP file that you want to include in your recovery
Step3. Once you have selected the files you would like to recover you can right-click on any one of the little images and then press the command "restore". This will allow you to gain back access to all of the SKP files you were missing.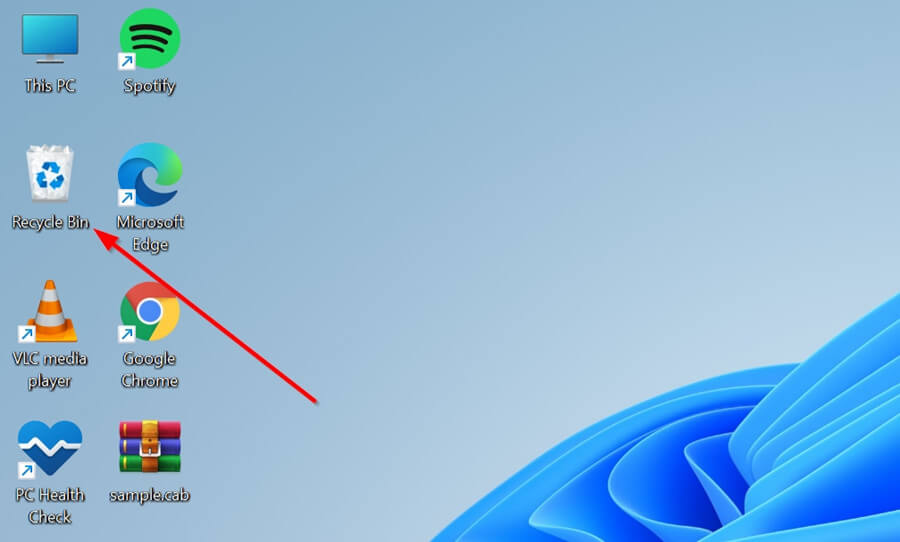 For Mac:
Step1. Open your Trash Folder, usually located in the bottom dock
Step2. Choose the SKP files that you need to recover
Step3. Once you have selected the files you want right -click and then press "Put Back". This will recover the SketchUp file back to its original location.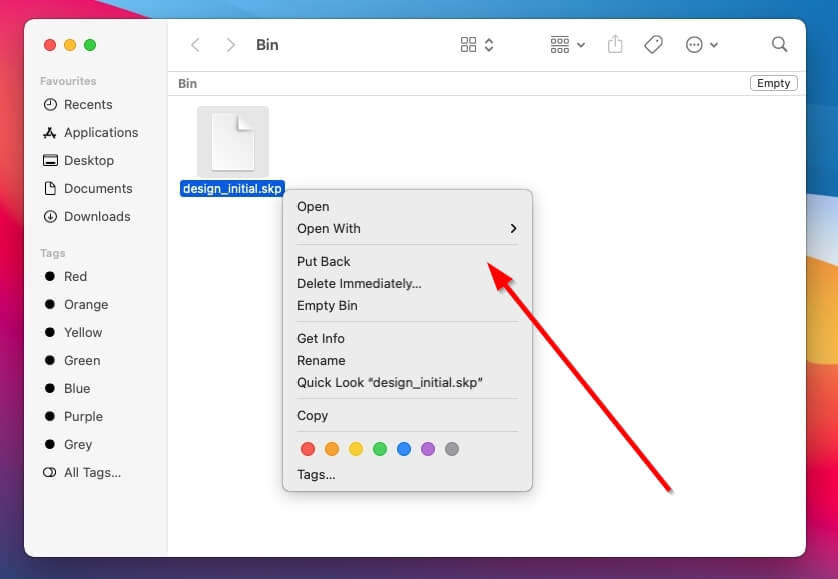 4
Recover SketchUp Files Using File History
Finally, another option to recover SketchUp files is to use the file history. The file history is slightly different on Windows and Mac but the result is pretty much the same. Depending on your operating system you can use either of the two methods outlined below to access your file history.
For Windows:
1. Using the search function: win +S and search for "File history"
2. When given the option to Restore your files with File History select it
3. Once you are taken to the control panel page you can select the option that reads "Restore personal files". This step is not always necessary as there are times when Windows will not transfer you to the control panel page.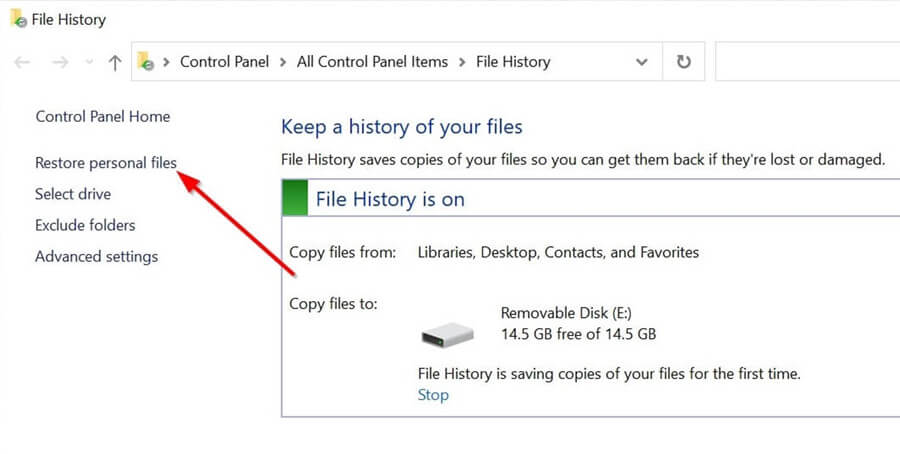 4. Select the right location for the SKP files that you are looking to recover
5. Search through all of the available backups and recover the SketchUp files relevant to you.
6. Press Recover to get the files back.
For Mac:
For Mac, the process is slightly different, but once you familiarize yourself with it, it should be equally easy to complete.
1. Use the Command and Space buttons to enter the Time Machine
2. From the Time Machine app, you will be able to browse your folders. You should select the folder your SketchUp files would have been in.
3. Look through all the available backups and select the ones relevant to you.
4. Click on the option that reads "Restore" to get those files back.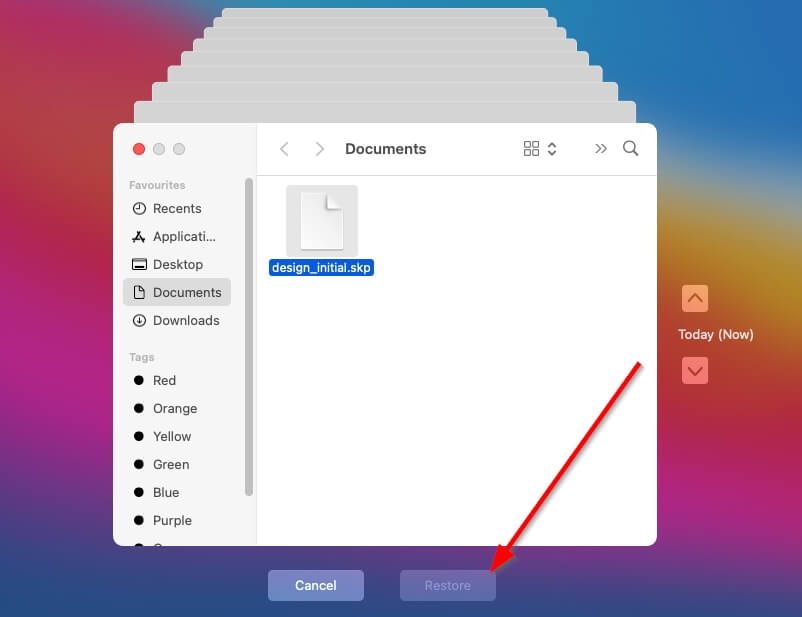 Conclusion
When it comes to the ability to recover SketchUp files it is all about trying a few different methods and knowing where your files were saved. You should also know where your computer is choosing to save backup files as it is those backup files that will allow you to recover SketchUp files.
Depending on whether you are using Mac or Windows the process of how to recover corrupt SketchUp files might be slightly different, but ultimately it should be a relatively easy process for you to complete by following the simple steps outline above or good third-party software, StarzSoft Data Recovery.