Forcefully removing a USB from a computer can result in a number of serious issues, such as the USB not being recognized the next time you plug it in, the USB device not being able to be reached or opened again, severe data loss in a USB device (USB pen drive data recovery), a manipulated USB storage device partition, a damaged USB device, etc.
In order to resolve the "Problem Ejecting USB Mass Storage Device, this device is now in use" issue, try the solutions listed below.
Part 1: Reasons of Problem Ejecting USB Mass Storage Device Issue
There are common causes of this error, which you can check below:
When you attempt to remove the USB, some files might not be closed.
Several computer programmes are currently using some of the files on the USB storage device.
On the computer, some software or programmes, such as Windows security software, antivirus software, backup software, etc., are contacting the USB device in the meantime.
The USB is formatted as NTFS, which could also be the reason why the device won't eject.
In order to alert you and safeguard the data on your USB drive, your computer may display the error message "Problem Ejecting USB Mass Storage Device" as a result of several factors.
Part 2: How to Fix the Problem Ejecting USB Mass Storage Device
1. Fix Using Device Manager
Additionally, you might try using Windows Device Manager to eject the USB disc.
1. Click Start, then enter "device manager." To access Device Manager in Windows 10, click the most appropriate outcome.
2. From the list of devices, select the Disk Drives category and expand it. The list of linked storage devices is visible.
3. Look for the USB storage device that won't eject. Click Uninstall device from the context menu when you right-click it. To proceed with uninstalling this device from your Windows 10 computer, click OK.
4. You can try removing the USB drive from your Windows 10 computer once more when the cleanup is complete to see if the "Problem Ejecting USB Mass Storage Device" error goes away.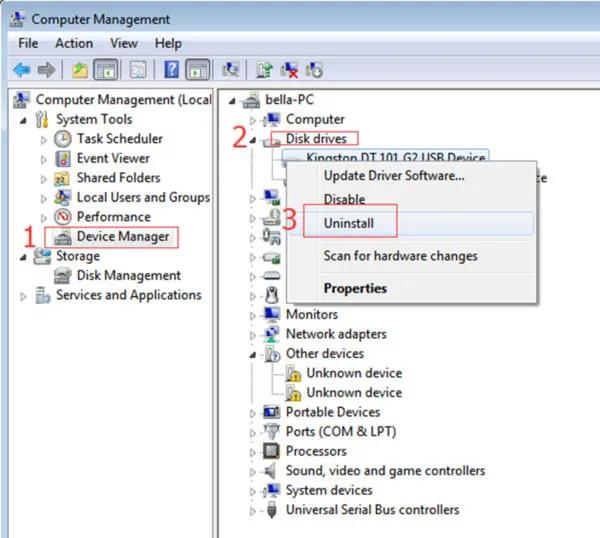 2. Fix Using Task Manager and Eject USB Device
To resolve the issue with ejecting USB mass storage devices, use Task Manager. In Windows 10, you can access Task Manager to see if any programmes or processes are running in the background. If so, use Task Manager to end all of them.
1. To open Task Manager, right-click a blank space on the taskbar and select the choice from the list that appears.
2. When you open the Task Manager window, click the Process tab to get a list of all the programmes and processes that are currently running. Click More details to open the Process tab if you can't see it.
3. Next, look through the Task Manager's list of active programmes and processes. To end a process or programme that is currently using your USB storage device, right-click it and select End Task.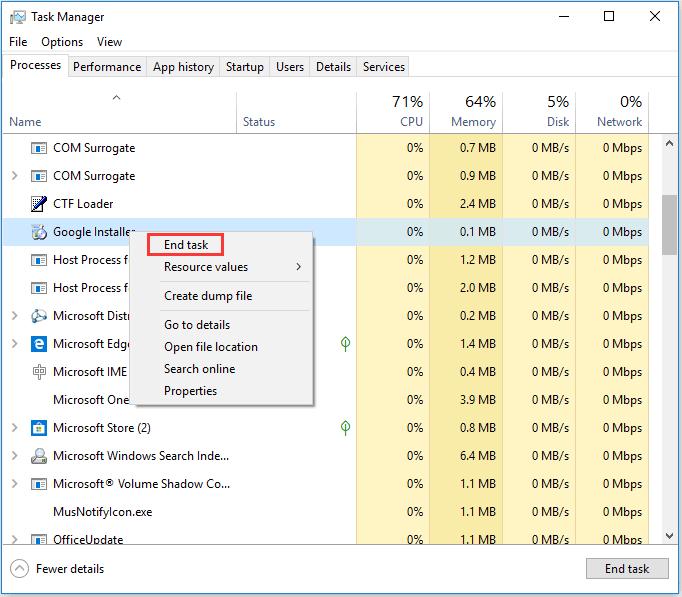 If the "Problem Ejecting USB Mass Storage Device, this device is now in use" message no longer occurs, you can attempt to securely remove the USB drive.
3. Fix Problem Ejecting USB Mass Storage Device with Disk Management
Users can manage their computer's internal hard drive, external hard drive, and detachable discs like USB flash drives or SD cards with Windows Disk Management (fix my phone SD). In Disk Management, you can eject a USB drive.
1. To launch Windows Run, press Windows + R. To launch Disk Management in Windows 10, enter diskmgmt.msc in the Run window and press Enter.
2. Locate and choose the USB drive that won't unplug. Click Eject from the context menu of the destination USB disc. If the "This device is now in use" eject problem is resolved, you can unplug your USB from your Windows PC.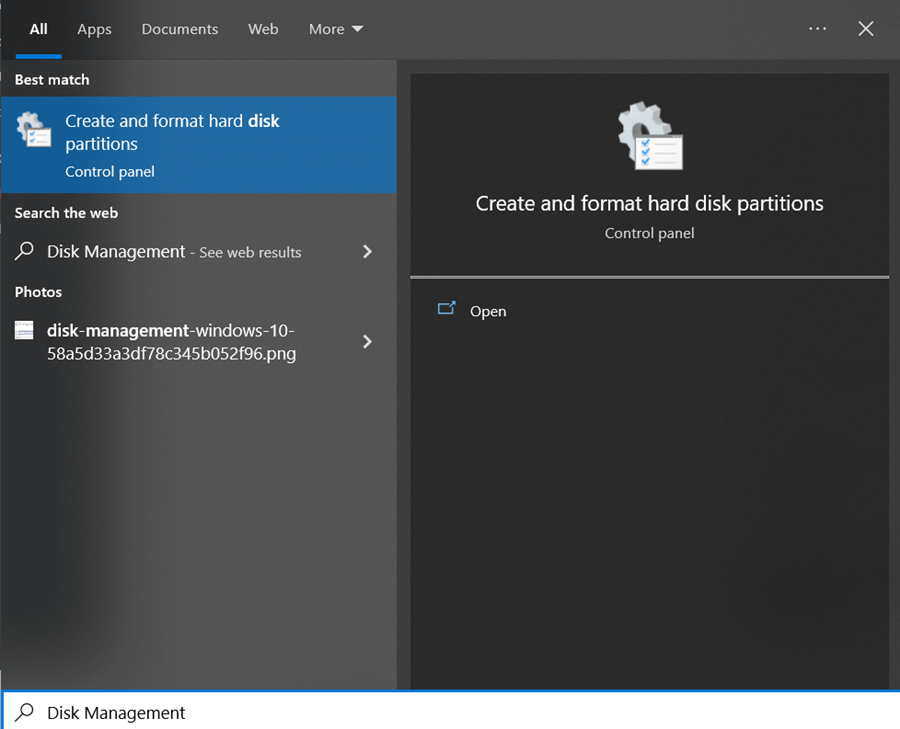 4. Eject USB Mass Storage Device through This PC
You can switch to using This PC to remove the USB device instead.
1. This PC allows you to locate the desired external USB device, right-click it.
2. Choose the Eject option.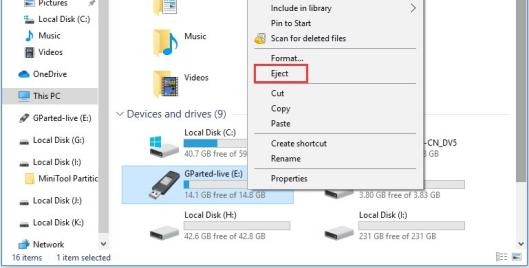 Consider the other methods to resolve the problem if this doesn't work and the Problem Ejecting USB Mass Storage Device error message still appears.
5. Log On and Off Your Desktop
Logging out of Windows 10 is another option to close any open files and programmes, including those on the external USB drive. The "Problem Ejecting USB Mass Storage Device, this device is currently in use" error may be resolved by doing this. There are typically four ways to sign out or log off your Windows 10 account.
1. To sign out, click the Administrator icon under Start.
2. Shut down or sign out by pressing Windows + X, then sign out.
3. To sign out, press Ctrl + Alt + Del.
4. To sign out, press Alt + F4, click the down arrow, and then select Sign out.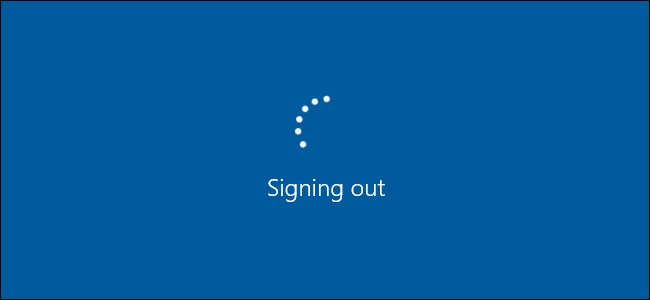 6. Restart Windows Computer
The majority of the time, you can restart or reboot your Windows 10 computer to resolve a variety of small difficulties. To restart your Windows 10 PC, select Start -> Power -> Restart. Check to check if the error message "Problem Ejecting USB Mass Storage Device" has disappeared after restarting.
7. Troubleshooting the USB Device
If nothing seems to operate and the Problem Ejecting USB Mass Storage Drive error always appears while attempting to eject the USB device, you can use the Hardware and Devices Troubleshooter to diagnose and fix USB issues on Windows 11.
1. To detect and fix hardware and device issues, go to Start -> Settings -> Update & Security -> Troubleshoot.
2. Select Hardware and Devices, and then click Run the troubleshooter.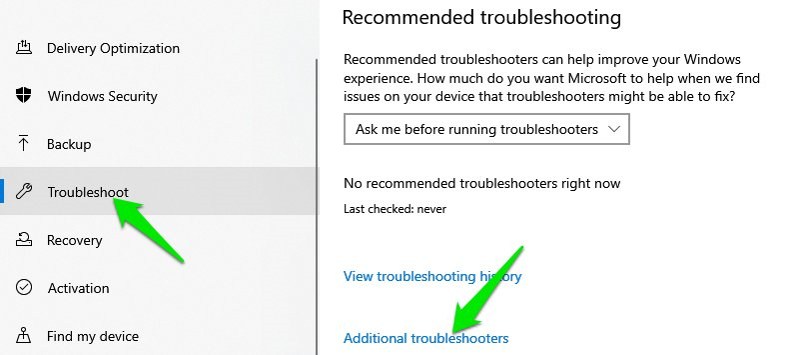 8. Scan Your Windows 10 Computer for Viruses
It's possible for a virus to access and use some of the files on your USB drive if your computer is infected. To run a virus check on your Windows 10 machine, use Windows Defender or another trustworthy antivirus programme from a third party.
Next, check to see if the USB device may be safely deleted by clicking it in the Notification Center.
Part 3: How to Recover Data from a Mass Storage Device
Use StarzSoft Data Recovery if you have lost your data and you want to recover data from a mass storage device such as USB. One of the best programmes for Windows PCs and other compatible devices for data recovery (USB flash drive, SD cards, camera, etc.) It aids in data recovery from lost, formatted, wrecked, or RAW drives and supports more than 1000 different types of data formats.
Check out the steps below to see how simple it is to recover lost data from any storage device using StarzSoft Data Recovery software.
1. Download and install the software which is a very simple step that you can easily achieve by visiting the official website, clicking on the download link. After you have downloaded and installed StarzSoft Data Recovery software, then open it on your computer.
2. Select a disk/folder or device which you want to restore. Choose where you want to send your restore data, and tap Next to start scanning your data.

3. Preview the data, make sure that you have recovered all the required information and click the Recover button.
Part 4: FAQs about Problem Ejecting USB Mass Storage Device
1. How do I eject a USB that won't eject?
When using Windows, you can securely eject an external USB hard drive by selecting the bottom right of the bottom toolbar. Then you have to click the Up arrow if the USB symbol isn't visible.
Your external hard disc can be found by looking for the USB icon. The next step is to click Eject and wait for a notification indicating that you can disconnect safely. There should also be a bell sound.
2. How do I force eject a USB?
Through Task Manager, Device Manager, Disk Management, etc., you can eject a hard drive forcibly. Above are the comprehensive instructions for using them to remove the hard disc.
3. What happens if you force eject a USB?
It is not okay to use Force Eject? You are really hurting your device. However, it varies by disc type. Do not remove spinning hard drives without ejecting them first, under any circumstances. They must be informed that you will soon take away their power, and with it, their capacity to spin.
4. Is it necessary to eject USB drive?
The operating system was still utilising the USB flash drive when it was disconnected, therefore if you don't eject the device before removing it, the data on the drive can become corrupt. It's best to always eject your USB drive before forcibly removing it from your USB port for this reason.
Conclusion
Now that you have learned about all the ways to solve the "problem ejecting usb mass storage device", you can easily get rid of the problem by following the given steps even if you do not have any technical knowledge. Moreover if you have already lost your data mobile facing this issue you can simply use StarzSoft Data Recovery tool restore and recover all of your lost information conveniently and within seconds.