Have you ever experienced the pop-up prompt that your phone storage is full? Even if you don't have that much material in it. Then don't worry, you are not different from others. This is a royal problem with all iPhone users. Whether the user has iPhone 12 or any other such notification is received now and then. It is an imminently disastrous situation for the new users as they don't know whether their phone storage is collapsed or what? So, today let's discuss this issue in detail to resolve the iPhone says not enough storage but there is problem.
Why is My iPhone Say There isn't Enough Storage
As we have discussed above, this is the problem faced by most people. Still, to understand the whole scenario, it is essential to know the reasons behind such notification. For the next time, one can avoid such disparity.
1. One possible explanation of such discomfort is that Apple accounts for what you have stored in your phone, and what it reports are also stored in your account.
2. The second most common reason can be that Apple stores your videos and photos. When the user enables the iCloud photo library, the deleted videos and pictures remain in that library for almost 30 days. Even when the sync has been disabled, the stuff remains there.
3. Sometimes this happens due to the apps you have installed. There is a large space present for the different installation packages. With time, such installations occupy more and more space to a point when your device signals that you don't have enough space.
4. When the iPhone indicates the sign of not enough space, this may also be because of the excess of redundant files. Thus, telling that the cluster needs to be cleaned.
5. Moreover, when someone tries to back up their phone too much to the iCloud account. This option can appear on your screen as this is something your phone should do once a day when it's charged, locked, and connected to Wi-Fi.
6. Depending on the type of data you have stored in your device, like movies, etc., there comes a time when your iPhone storage is actually fully occupied and thus shows you the notification.
7. Last but not least, sometimes there are fragments/caches or third-party apps left in your device that consume the storage.
How to Fix iPhone Storage Full Bug: 7 Best Methods
To have a perfectly working device, one must resolve these storage-related issues. So, without paying anything for extra storage and losing your stuff, here are some tips that are worth considering to solve this iPhone says not enough storage but there is issue.
1. Update to the Latest iOS Version
When you know why your iPhone/iPad says not enough storage but there is, you can look for the tip that best suits you. So, the first suggestion from our side is to update your phone to the latest version of iOS. You might wonder why? This is because of its characteristic to mitigate the effects of meltdown, security flaws, redesigned widgets, and automatically organize the apps on your device. Following are the steps that you can follow to update to the latest version.
1. If you are using Mac with macOS 10.15, select the finder. On a Mac with macOS Mojave 10.14 and even on the PC, open iTunes.
2. Now plug your device with your computer.
3. Trust your device to continue and locate your device on the computer.
4. For getting updates, click Check for Updates.
5. Now click download and update.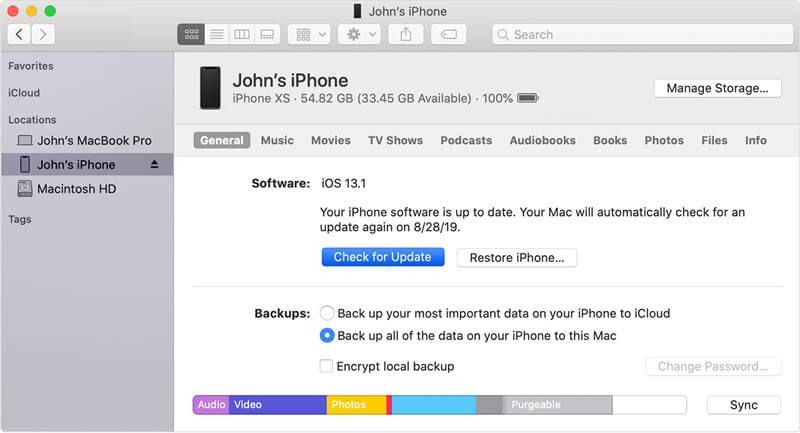 2. Use Starzsoft Fixcon to Fix iOS System Issue Without Data Loss
StarzSoft Fixcon is the ultimate solution for the problems of your device as it is proved to be the best system repair without any data loss. Whenever your phone is stuck with any issue like being bricked, stuck on any screen or logo, and even the iPhone says storage is full but its not, fixcon will help you in the situation.
However, it should keep in mind that after you download the software, it offers three modes and each mode contain its specialties. The following are the steps to use standard repair.
1. After downloading the software, select the Standard Repair from the home interface.

2. By utilizing the USB cable, connect your device with the computer. Fixcon will automatically detect your device and proceed to the next step. If not, then click on the instructions on the screen.
3. Now Fixcon will detect your device model and offer you a suitable firmware package. Download it. However, it also shows the option to downgrade the iOS version. If it's possible for you, then downgrade it.
4. Once the Fixcon is downloaded, there is an option "continue" click on it, and your repairing will start. It may bring a few minutes after the repairing your device will respond to you with all your data present in it.
However, occasionally the issue is not as simple as it seems, and the standard model becomes unable to repair. But there isn't anything to worry about. You can go for the advanced repair.
3. Delete iCloud Backup File to Solve iPhone Storage Full Bug
iCloud typically offers 5GB of space for the backup. But whenever your device is connected to the internet, it will automatically backup the files. So, to clear the area to delete the unwanted files from the iCloud.
1. Go to your iPhone setting apps.
2. Click on general, then go to storage, then iCloud usage, and then finally on manage storage.
3. If there are old backup files, click on them and delete them.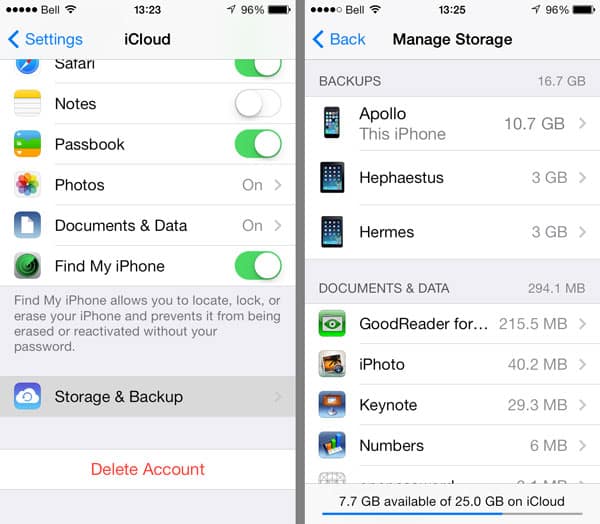 4. Offload Useless App to Fix iPhone Storage Full But Nothing on Phone
Help your device to solve the storage issue by removing all the unwanted apps from the device. You should know the memory they are consuming on your phone to do this. So that you can select easily. For this go to Settings > App Store > Offload Unused App. Then, your device will offload all the apps you haven't used for a long time automatically.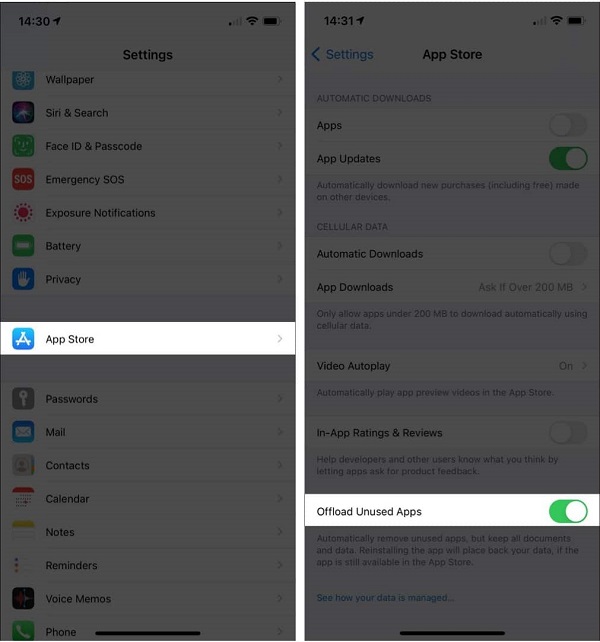 5. Backup Only Essential Data to Solve iPhone Keeps Saying Storage Almost Full But Its Not
It is entirely possible to only backup the data that is important. You can manage your device storage a long way by doing this. To do this:
1. Go to Settings.
2. Then choose General.
3. Tap on Storage & iCloud > Manage Storage, now then select a backup file.
4. Next, scroll down to select show all apps.
5. Choose the data you do not need to backup and disable it.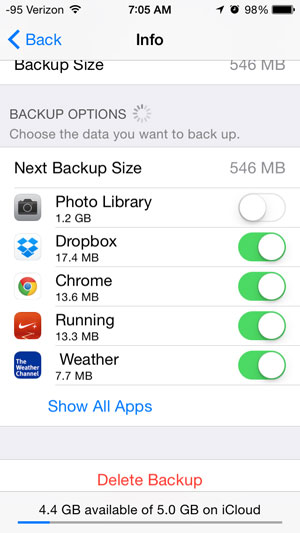 Moreover, if you feel that the photo library is taking up a lot of space, you can transfer the photos to your computer and turn them off.
6. Manage iCloud Photo Library to Fix iPad Storage Full When It's Not
Managing the iCloud photo library is also a good idea to keep the storage under your control; one can use the My Photo Stream option instead of the iCloud library to save them from loss. It sends your photos to your device instead of using iCloud storage. Moreover, while managing the iCloud, keep in mind that deleting the pictures from your phone doesn't delete them; instead, they will be stored in iCloud. So, you need to delete them manually for complete cleaning.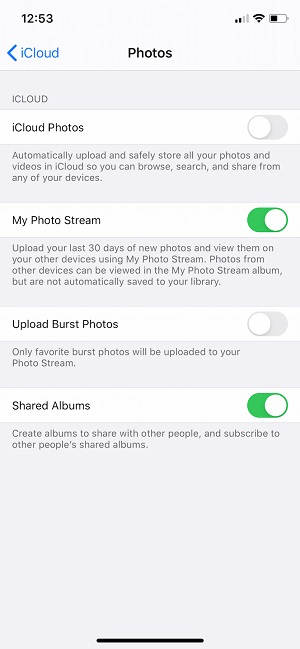 7. Completly Restore iPhone with iTunes
iTunes also aids in restoring the iPhone and restoring it to its default settings. To do this, follow the following steps:
1. Connect the device with the computer.
2. On the top left, click on the device button.
3. Now select summary.
4. Now choose to Restore iPhone.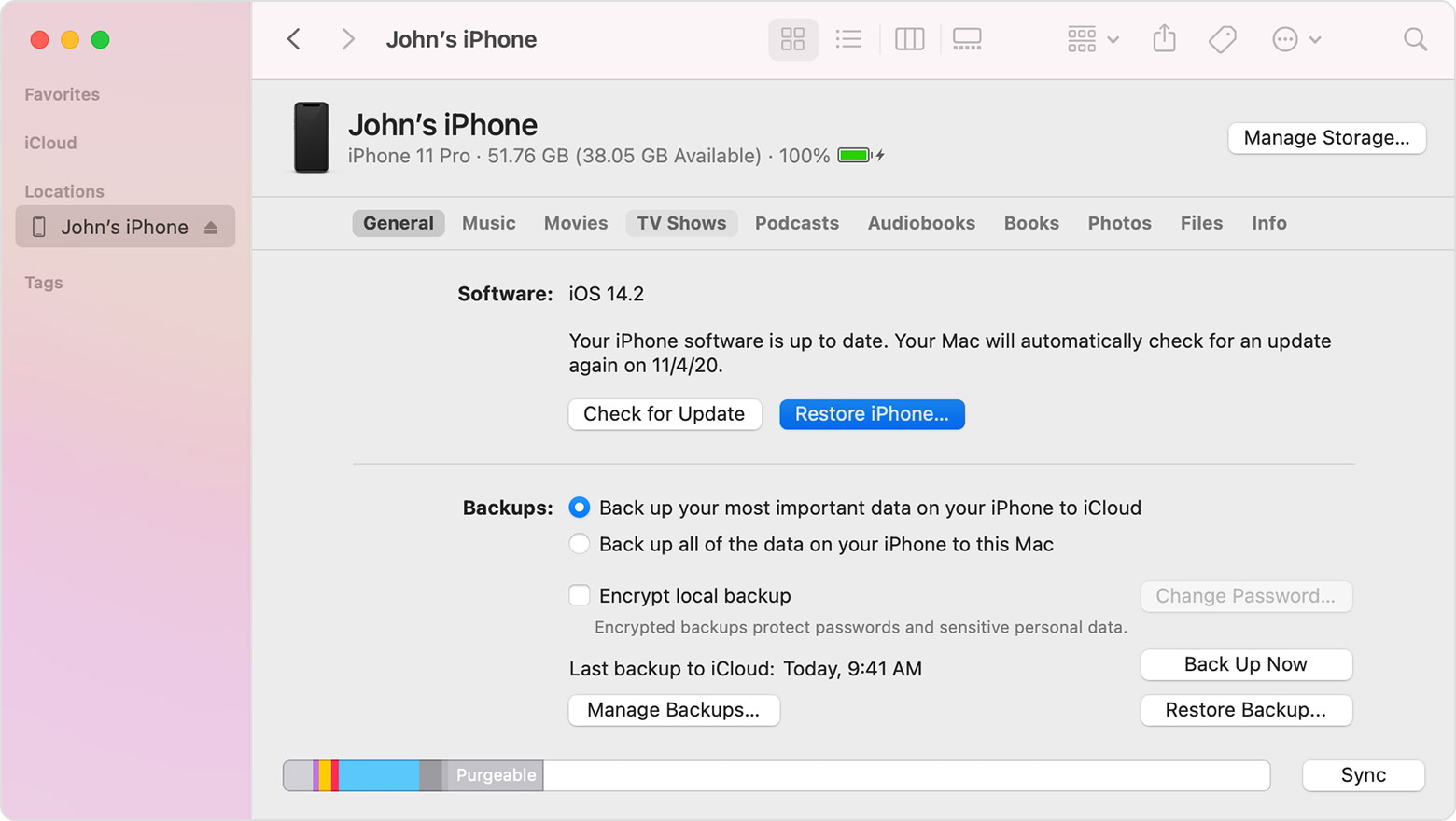 Conclusion
Facing storage issues in iPhone is shared among the users. However, there may be different reasons for this disaster. Some of them are due to the default setting of the device, and some are due to using the storage without any check. However, to resolve iPhone says not enough storage but there is issue, there are multiple suggestions on which the user works on. However, using StarzSoft Fixcon for your device is on the top of the list as it is easy to use and accommodates multiple modes to cater to your needs.