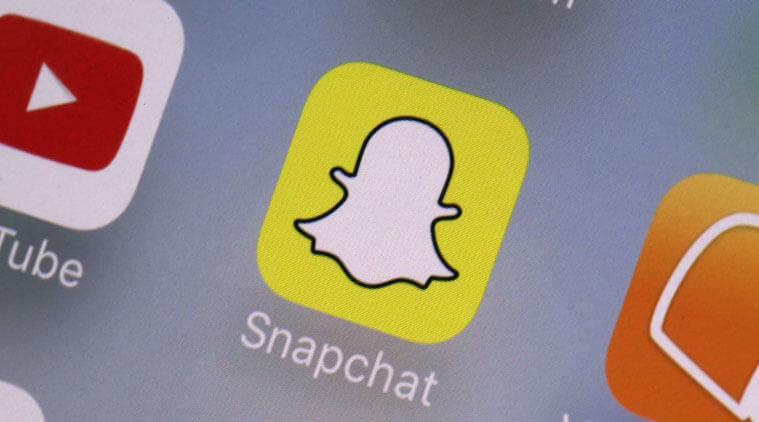 Snapchat is a popular platform due to the functionalities that it provides for users which enables them to share pictures, videos and other files within seconds. This post will be revealing everything that you need to know about Snapchat recovery. It will be aiming to show you how to recover Snapchat messages and other files. Just ensure to read the details from start to finish and follow the procedures or steps which will be outlined below.
Can We Recover Snapchat Data?
Most of the social media websites (Instagram and Twitter for example) on the internet do store and preserve information for as long as possible until users decide when they should be deleted from their accounts. Snapchat on the other hand, has been designed in such a way that once you've uploaded your photos, videos and other files, they will be deleted automatically after being viewed. This implies that such files can't be accessed again by anyone. This is one problem that has generated lots of questions over the years amongst ardent Snapchat users.
The fortunate part is the fact that it possible to recover Snapchat messages, photos and other files. There are tools which have been specifically designed to carry out such functions thereby ensuring that you are able to recover Snapchat photos without hassle.
Most of these tools do function similar to those that have been designed to recover deleted files from Android and iOS devices. It means that if you understand how to recover messages from such devices, Snapchat recovery becomes very easy since they tend to follow the same pattern. In the case of Android, data is extracted from such device to the system. After that, you will then begin to look for the deleted files that you want to recover. Once they have been found, you need to get them selected and recovered as instructed by the tool being used.
The same process can also be adopted during Snapchat recovery process. It becomes possible recovering old Snapchat on iPhone. Recovering Snapchat data is very much possible when the right tools are being made use of. Also, if the privacy policy of Snapchat is anything to go by, there is every possibility that this can happen. It clearly states that users are sending messages at their own risks since they aren't guaranteed that data will be completely deleted.
This has its good and bad side though. For instance, your data isn't 100% protected if you are sending those nude files to friends and loved ones. On the other hand, it gives you some hope that vital files can be recovered for future use.
How to Recover Deleted Snapchat Messages?
The truth about Snapchat is the fact that it has brought something new and unique to the social media community. For the first time, social media users have found a new way of sharing messages with friends and loved ones. This is what has contributed to its increased popularity in recent times. A proof of this is that its daily users have been discovered to be around 16million. Sharing messages is more fun than it used to be through such a platform.
Just as stated initially, the issue faced by users has always been the fact that messages get deleted automatically once they have been read by your friends. This means that there are limitations with regards to how your friends will be able to access messages that you are sending them. This also affects you since such messages will be deleted from your device. You could be in trouble if you don't have a backup message.
This section will be showing you how to recover Snapchat messages on an Android device. Just follow the steps below to recover important files that have been deleted automatically. It is important to point out that this method takes advantage of the fact that snap messages only get deleted from the snap chat application on your android device.
Step 1
With the aid of USB cable, get your Android device connected to a system.
Step 2
Locate internal storage on the device.
Step 3
There is a folder called 'Android', get it clicked on.
Step 4
Once you've clicked on Android, there is an option which says ''data'', get it Click on.
Step 5
There is a folder under data which says "com.snapchat.android". In order to recover Snapchat history, click on com.snapchat.android followed by cache > receive_image_snaps.
It is possible to save messages on Snapchat using one of its integrated features. This becomes possible for those who may find the first message recovery process difficult to follow. When messages are saved, there will not be any need trying to recover them again. The steps are:
Sign into your Snapchat app
Swipe right for the chat list to be displayed
Search for any of your contacts that you would want to chat with using the chat button which is located on your screen's upper – left corner
Send the message that you have typed by hitting ''send''. Such message will show in the chat window
The message is going to turn grey and bold once you tap on it. This implies that it will not be deleted automatically from the app.
Please note that there is no guarantee that this is always going to work effectively which is perhaps one of the major reasons why people have been discovered to make use of third–party tools when it comes to recovering Snapchat messages. Another reason is that it may seem very complicated especially for those who don't really understand much about Information Technology (IT).
How to Recover Snapchat Photos?
Snapchat is very unique amongst other social media platforms due to how photos are captured and shared. However, don't forget that this platform has been configured in a way that photos will be deleted after a very short period of time. It is important you properly understand how Snapchat works when it comes to deleting the photos of users over a given period of time. They are listed below:
Once the snap has been viewed by the recipient. At this point, the server will have such photo deleted without even notifying you
Once the snap hasn't been viewed for about 30 days. This will happen regardless of whether the photos have been viewed or not
When unopened photos are sent over to groups. The server will delete such photos after about 24 hours.
This has really got lots of iPhone users worried since they can't understand how to recover photos that have been deleted. If you are amongst those who are wondering how to recover Snapchat photos, just ensure to read on. The details and steps below will be showing you how to go through such process in order to recover deleted photos.
Please note that there are various ways to carry out this process. However, for the purpose of this post, we will be looking at how to recover the photos on your iPhone device manually. It is also very important to point out that this process has its limitation which is the fact that you will need to carry it out after 24hours of deleting such photos otherwise it will not work.
Step 1
Get a file manager app downloaded such as iExplorer. Through such an application, your files will be organized. Also, it comes with dual – pane view feature thereby enabling you to view folders and files in 2 different locations at once. Other file manager apps that you can still make use of for this process are Documents 5, FileApp, File Manager, File Master, and Pocket Drive.
Step 2
The iPhone device should be connected to a system using USB cable. After that, open the file manager that you have downloaded and installed on your system.
Step 3
Begin to navigate through the folders that are inside your iPhone device. You should be trying to locate the Snapchat folder which is at the bottom right of the application.
Step 4
Once you have located the Snapchat folder, you will be able to see all the photos that you've shared on Snapchat. The temporary folder is where they're stored. This implies that after some time (usually 24 hours), they will be deleted permanently from such folder.
Step 5
At this point, you will only need to select the photos that you want to recover and have them saved to your system.
Just as mentioned earlier, this method is only effective when the photos are restored not later than 24hours after their deletion. If it is later than this, they will be deleted in the temporary folder.
How to Retrieve Expired Snapchat Stories?
Snapchat doesn't allow you to save the story of another user using its default interface even though it is very easy to get your own story saved. The truth is that getting expired Snapchat stories retrieved is very possible with the right tools. There are lots of Snapchat history recovery applications that can help you do this in a very short time. This section of the post will be revealing some of them to you. Just choose the one that will be able to meet your needs and you're good to go.
SnapBox
One of the features that have always made SnapBox to be very popular amongst its users is its user – friendly interface. Once you get the download icon pressed, stories and snaps will be saved. This is a third – party software which means you will have to sign out of Snapchat before making use of it. SnapBox helps you to record the stories of others. However, these will be saved in your device.
SnapCrack
SnapSave is also a very popular and effective tool that you can make use of. It is one of the best free snap story savers that you can make use of today in a comfortable way. There is also a pro version which comes with more features for better experience. However, when it comes to recovering expired Snapchat stories, the free version will work just fine. There is a save icon which you need to tap on for stories to be saved. This application can be used by both Android and iOS users.
Snapchat Saver
This is another great app that you can make use of to recover Snapchat stories and messages. Its only drawback is that you can only make use of it in Android devices. Through it, you can get the stories of others saved in a safe way. Remember that you may experience some bug related issues since it isn't updated regularly. 
SaveMySnaps
SaveMySnaps is also great when it comes to recovering expired Snapchat stories. The only drawback is that just like Snapchat Saver which has been mentioned above, it is only available for Android devices. This is a third – party app which implies that you will need to sign out while making use of it to prevent your Snapchat account from getting banned. There are lots of ways this app can help you such as saving stories, getting photos added from gallery, editing pictures and forwarding snaps.
Conclusion
From the above, it is very obvious that despite the policy of Snapchat of not enabling users such as you to save and retrieve data, there are ways to go about it which aren't only safe but also very effective. They have all been outlined above to enable you get the ultimate Snapchat experience.
With them, to recover Snapchat messages becomes very possible as you can retrieve stories, messages, videos and even photos with the click of a few buttons.