Is your Phone stuck or have you ever faced issues with a frozen iPhone? If yes, this is the right place to get the solutions to revive your iPhone. Many people have reported the same issue of the iPhone not responding and restarting. When such trouble occurs, you fail to operate your iPhone again.
It may be because of the corrupted software, storage issue, or many more reasons, and all these are valid ones. The other reasons may be a broken sleep/wake button or broken screen.
You don't have to panic in such a situation because there are numerous ways to fix this problem. To get all the users out of this trouble, we have come up with some effective solutions to bring possible iPhone fixes for you. But before you go ahead with the solutions, try to turn off the iPhone in your way.
So Let's not waste time and look at the solutions below.
iPhone is Frozen and Won't Turn off or Reset Fix
The Ultimate Method
It gets a little frustrating when you need to deal with software issues, but some third-party applications are good at fixing the issues with your iPhones. Sometimes the chances are that you can lose data, but with StarzSoft Fixcon, you can fix the frozen iPhone issue in one go.
StarzSoft application can resolve all types of IOS and Apple issues. So, if you encounter such trouble, download this tool from their official website. It has two modes to repair or resolve any issue with your iPhone: advanced and standard repair.
The standard repair mode can troubleshoot all the iPhone/iPad/ Apple TV issues and protects your data. An Advanced repair is a must-have for those who need to get the most out of their dead device. You will be able to fix those stubborn issues that don't let your iPhone turn off or restart.
Here are the steps to get started with the third-party tool.
1. Choose the standard repair. From the home interface of the application, choose standard repair.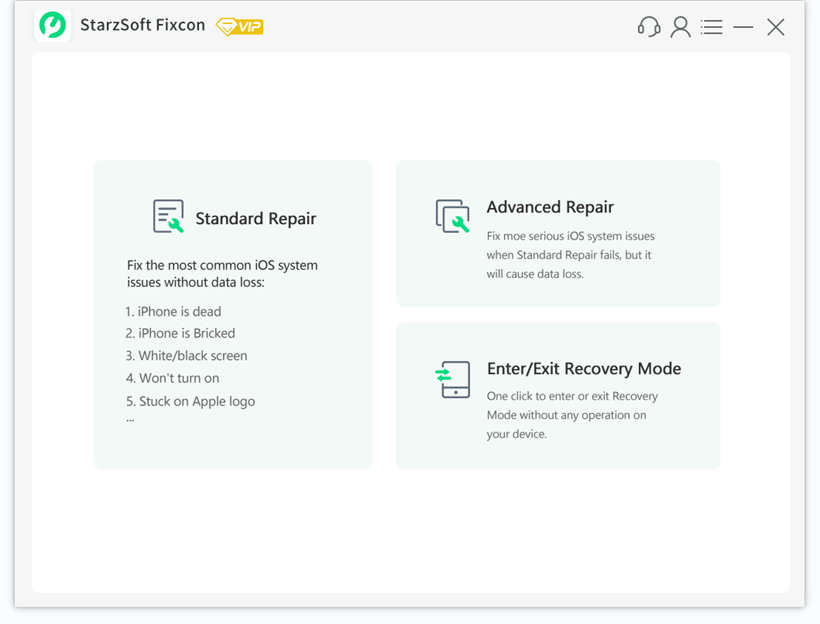 2. Connect your iPhone via a USB cable to the computer.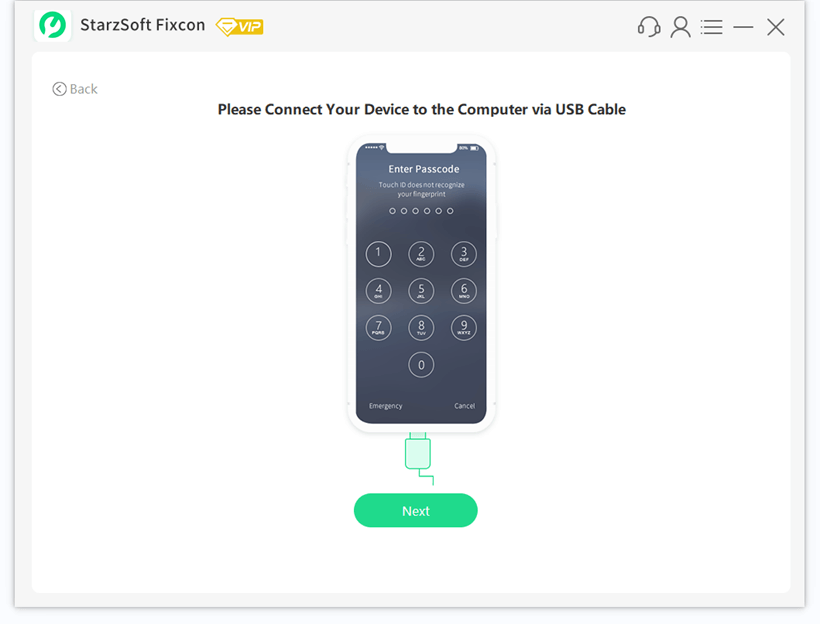 3. After automatic connection of the device with the application, download the firmware package.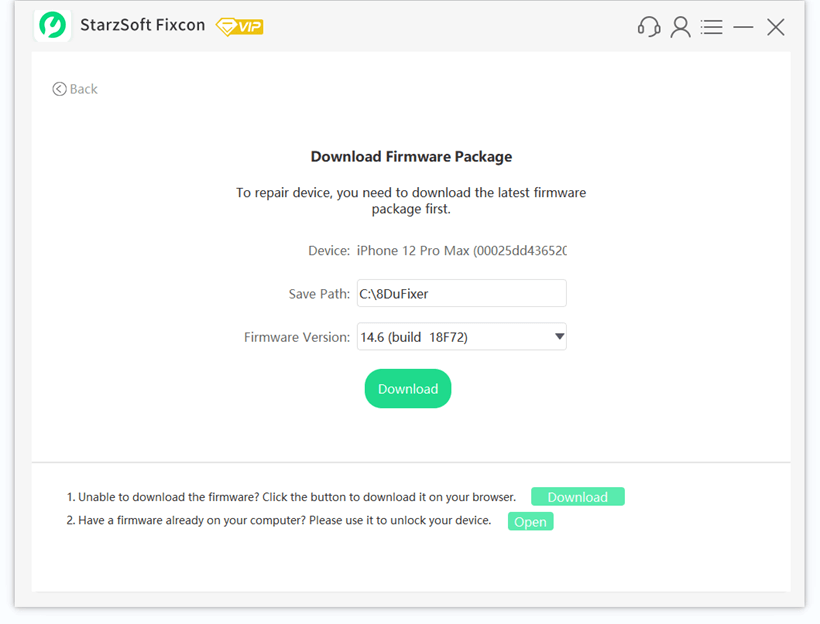 4. Start repairing your iPhone. You will see the continue button. Click it and continue.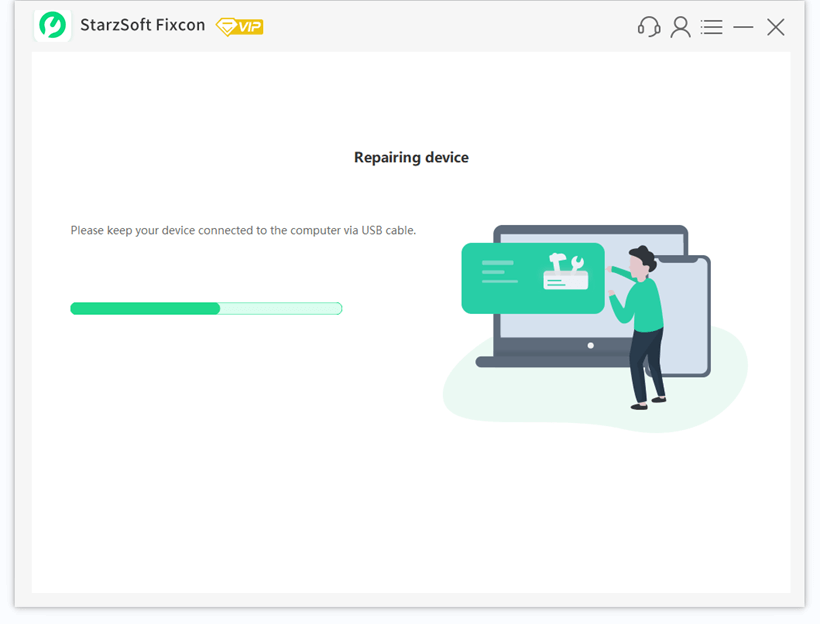 5. Wait for a few minutes, and your device will restart.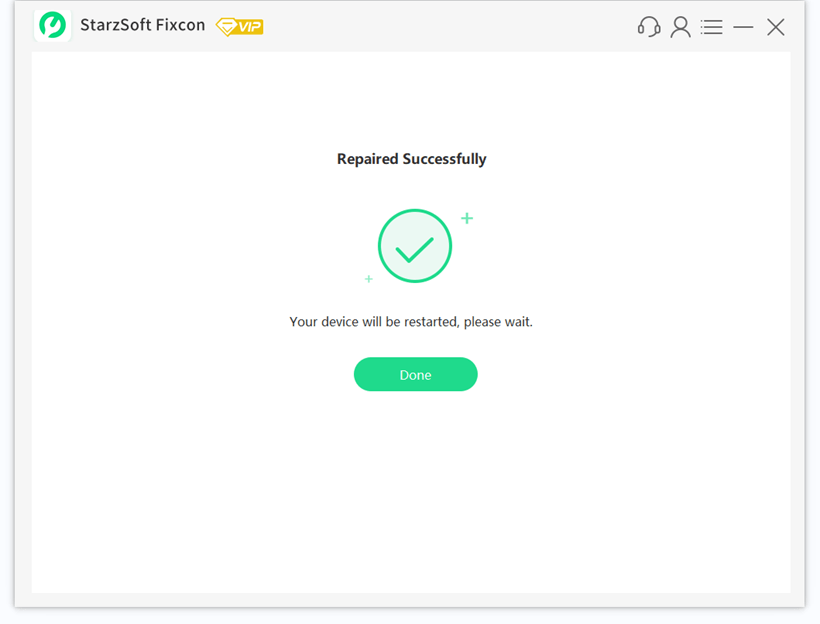 Force Restart
If you are well aware that your iPhone suffers from software or other issues apart from the hardware, you can opt forceful restart. It is a quite useful method and the first one to apply in any trouble related to iPhone. You can blindly try out this excellent method when you get stuck with such issues in your iPhone.
When it comes to forceful restart, you need to take care of how to do it. Restarting is different in different iPhone models.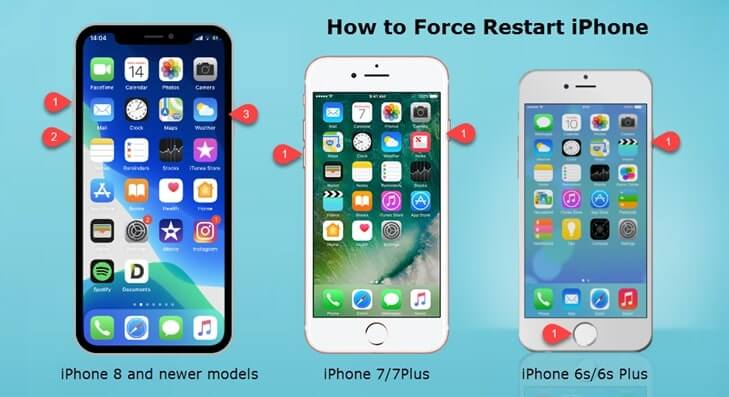 If you have the latest iPhone 12/11/XS, Press the volume up and down key. To restart your device, press the sleep key.
If you have iPhone 7/7, press the volume down and sleep button until the Apple logo appears on your phone. Logo appearance on iPhone means it won't turn off. Long pressing is the best solution to restart your iPhone.
Moreover, with this method of hard resetting, you won't lose your data.
Restore with iTunes
Are you fed up with trying iPhone restoration with iCloud? Don't worry! You can try restoring it using iTunes. It fixes iPhone issues that are similar to the frozen iPhone that does not turn off. This time ensure you have all of the data backed up before you begin, so nothing gets lost.
Below we have shared some steps that can help you to restore your iPhone with iTunes.
1. The first step is connecting your iPhone to a PC after launching iTunes.
2. Go to iTunes and select your device there. From there, click "Restore iPhone" option.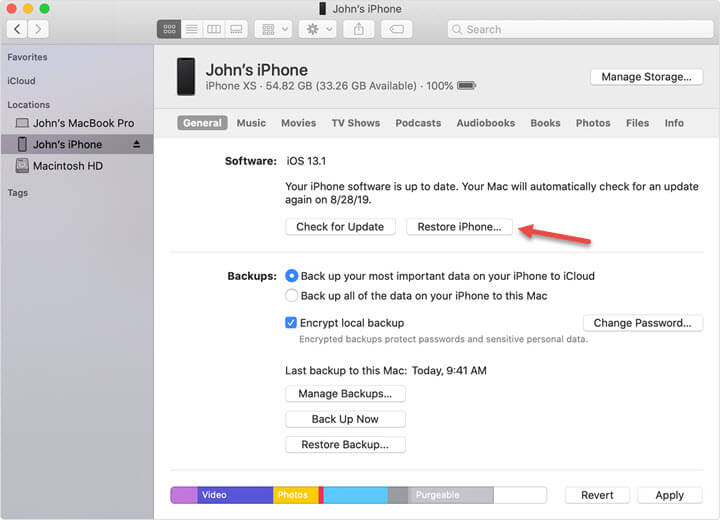 Restore iPhone from Backup
Assistive touch is also a way to turn off or restart your iPhone. However, if it does not work, you can go with restoring your iPhone from backup. With this method, you can recover your iPhone, and its data from the period this issue was not even present.
Below are the steps to restore backup from iCloud:
1. Go to settings>general> reset. Here, you can erase the previous content.
2. It is time to turn on your iPhone as a new device. Select the "Restore from iCloud Backup" option.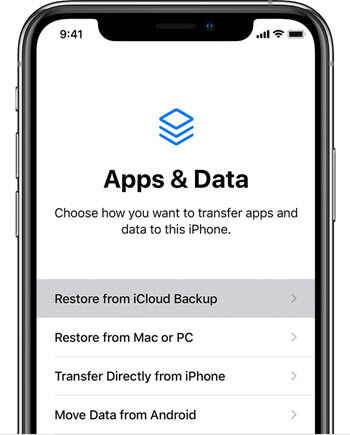 3. Select the "choose backup" option.
Final Thoughts
At last, if you are tired of trying everything and still your iPhone is not working, think of reinstalling the iOS. You can also switch to the advanced mode in a third-party tool. If you want to fix the iPhone effortlessly, go with StarzSoft Fixcon.
You may have a hard time solving your problem on the phone. If you are facing issues after trying these steps, there is something wrong with either hardware or software of your iPhone. It needs professional assistance from an expert in this field to fix it properly.
This guide discussed how people can get support when their devices don't work. You must prefer going face to face to the Apple Store for your iPhone's issues.