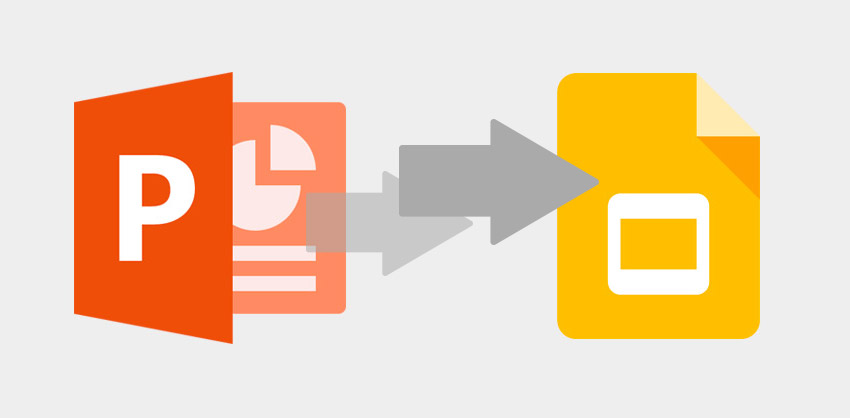 PowerPoint presentations require special software to view. Portable Document Format, on the other hand, can be viewed on almost every device – you only need a PDF viewer. To make PPT documents readable on a wide range of devices, most people prefer to convert the presentations into PDFs. In this article, we will show you how to convert PPT to PDF.
1. Save PowerPoint Presentations as PDF Documents
The first way is simple. You don't need any tools to get PPT to PDF files. Here is how to export PowerPoint to PDF:
Step 1: Open the PowerPoint presentation that you want to save as a PDF. Select File > Export > Create PDF/XPS Document.
Step 2: On the window that pops up, rename the file, and choose the options from "Optimiza for".
Note
For the two options, "Standard" means the file will remain high quality when it is exported this way, while "Minimum" means it will be transformed into a low-quality document. Other than publishing it, it's more suitable for being sent as an email attachment.
Step 3: Click Options on the pop-up window to set up more options like "Range", "Publish Options", "Include Non-printing Information" and "PDF Options" before you finally click Publish.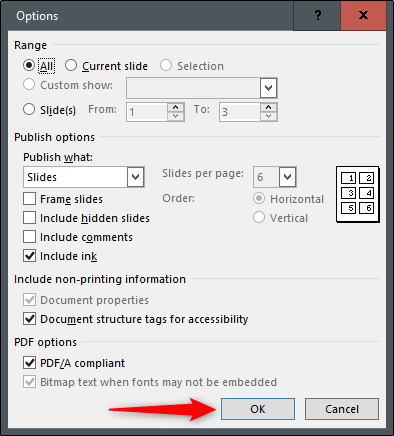 2.     Use a PPT to PDF Desktop Converter
PDFelement is a computer program capable of converting all types of PPTs into high-quality PDF files. The software will retain all the original images, text, hyperlinks, layout, formatting, etc. The tool is available for both Windows and macOS users.
You will simply need to follow the simple instructions outlined below:
Step 1: After installing PDFelement on your computer, launch it. On the Home screen, hit the Create PDF button and then choose the PPT document you would like to convert. Alternatively, you can drag and drop the PPT document into PDFelement.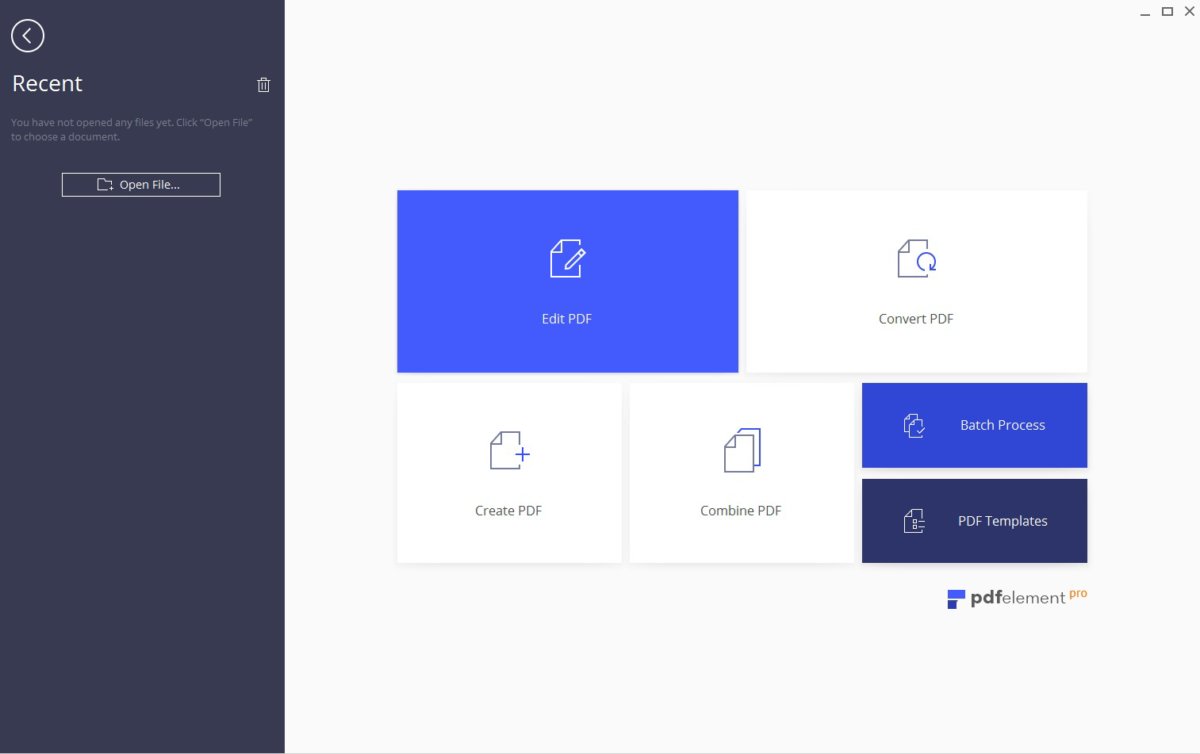 Step 2: After the upload is complete, you can follow the simple onscreen instructions to complete the conversion process.
3. Convert PPT to PDF on PowerPoint App for iOS
On top of allowing you to create PowerPoints using your Apple device, the tool can help you convert the document into PDF. The tool makes working with PowerPoints across devices much easier. The PowerPoints you are working on can be uploaded to OneDrive, allowing you to access them on multiple devices.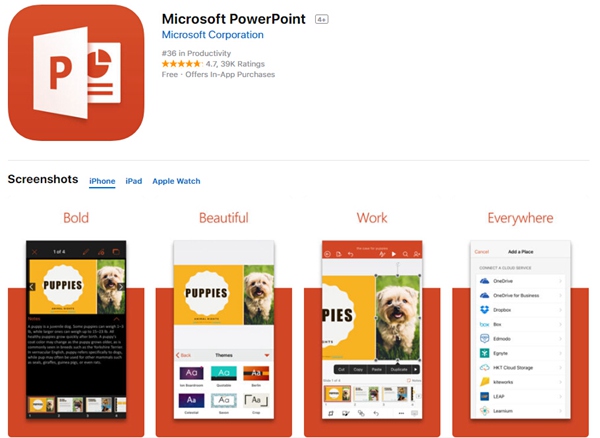 To convert PPT to PDF on your iPad using the Microsoft PowerPoint application, you will need to follow the steps outlined below:
Step 1: Open the application on your iPad.
Step 2: Open the PowerPoint Presentation.
Step 3: Select File > Export > PDF.
Step 4: Choose where you would like to store your file to complete the process.
4. Convert PowerPoint Slides to PDF Online
All the tools listed above do require their users to pay to access their full features. But if you are on a budget or you do not work with PDFs regularly to make paying for a computer software a good idea, working with the free online tools is a better option.
Below, we have some of the best PPT to PDF converters you can find on the internet. We will outline the steps you will need to follow to use them.
SmallPDF.com
Step 1: Visit https://smallpdf.com/ppt-to-pdf using your computer browser.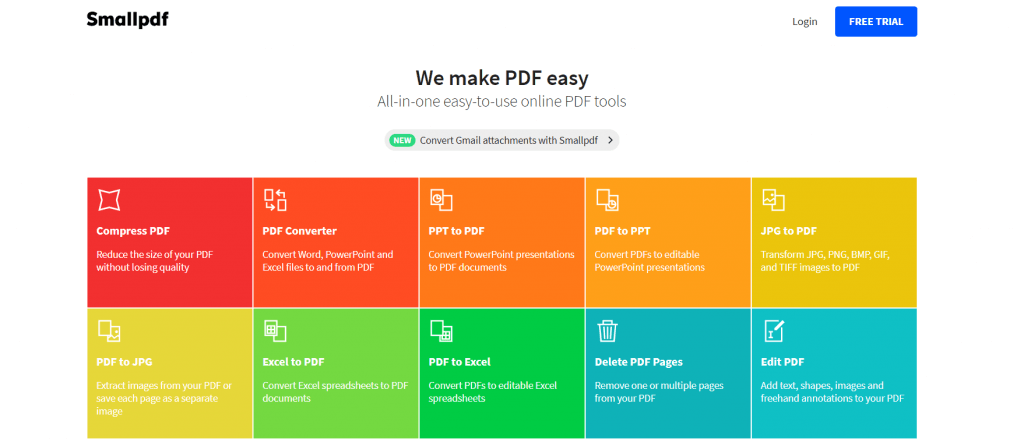 Step 2: Drag and drop the PPT document in the work area. You can also upload the PPT document from Google Drive and Dropbox.
Step 3: SmallPDF.com will initiate the conversion automatically. After the conversion, you can modify the resulting PDF file.
Step 4: Once you are done, click the Download button to get your PDF file.
PPTtoPDFonline.com
Step 1: Visit https://www.ppttopdfonline.com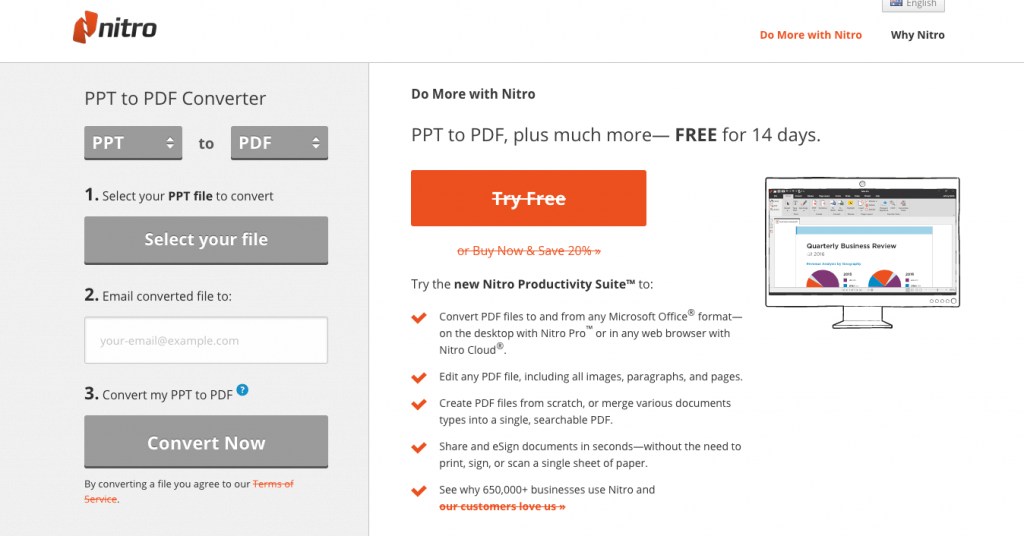 Step 2: Check to make sure that PPT to PDF is selected on the left-hand column under PPT to PDF converter.
Step 3: Click the "Select your file" button. This will allow you to upload the file you would like to convert.
Step 4: Enter the email address you would like the converted document to be sent to.
Note
The only thing you need to know about the online tools is that they may not respect your privacy. This means that the owners may check the documents you upload. If your goal is to convert documents featuring confidential information, it is advisable that you stick to computer programs residing on your hard drive.
Summary
PPT to PDF conversion, or PDF to PPT conversion, is made much easier by the numerous conversion tools available today. This article has the top tools you can use. While we have listed some of the online tools you can use, we do not recommend the online tools for private and confidential documents. If privacy is a concern, please use the desktop programs.