Few things are more frustrating than trying to put up with a broken screen on your device – however, it doesn't have to necessarily be an immediate death sentence for your mobile. In fact, there are several options you could consider to control Android with broken screen.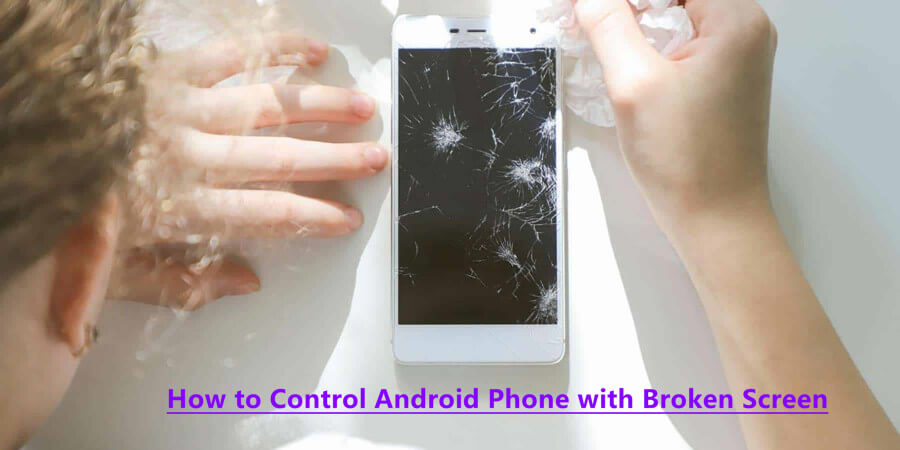 As such, today, we've looked at several of these options to find the solution that might be best suited to your needs. Of course, there are several options you could consider in this regard, and we've outlined some of the main things you'd need to know about controlling your device in other ways rather than just relying on the screen itself.
FAQs About Control Android with Broken Screen
Have you been struggling with a broken Android phone? If so, then it's vital to consider the different implications this could have on your device.
However, in many cases, a broken touchscreen on your Android device can seem like an impossible task. Luckily, this isn't wholly the case – and as part of this, we recommend that you consider the following three FAQs carefully to first get started in the right way.
Q1. How do I Enable USB Debugging on my Android with a Broken Computer Screen?
USB debugging is important on your Android device, but if your screen is broken, you might find it more of a challenge.
Fortunately, with tools such as StarzMirror, you can control your Android screen from your PC device, helping you enable USB debugging as normal. Alternatively, if your device has not connected to StarzMirror before, you could use a workable OTG adapter.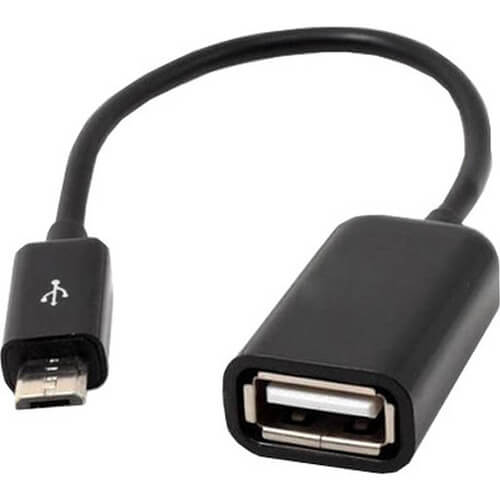 Q2. How can I Transfer Data from the Phone when Screen is Not Working?
If your device's screen isn't working well, we recommend connecting with a screen mirroring app to control the screen remotely, which will allow you to back up your data.
Alternatively, you could use a USB mouse to connect your device to a computer, allowing you to recover the data easily. It's also worth considering that your memory (Sim) card should be fine still, even if the screen isn't working.
Q3. How can I Use Android Phone when Touch Screen isn't Working?
If your touch screen isn't working well on an Android phone, tools such as StarzMirror or a USB mouse can allow you to control your phone without a touch screen, offering a versatile new option to control your broken Android phone.
Plus, if your screen is partly working, this may make controlling the device easier than if the entire screen is broken.
Part1. Can I Use a Phone with a Broken Screen?
Many people assume that once a phone is broken, it's beyond repair. However, this isn't the case at all, and the majority of issues with using a phone with a broken screen can be overcome by implementing a few simple steps.
Notably, we highly recommend that you take steps to back up your data regularly, though, as we never know when our device screens might get broken!
1. Replace the Screen if Touchscreen is Completely Broken
If your touchscreen is completely broken beyond repair, you may want to replace the entire screen. This is expensive admittedly, often costing around $100 or more, but it is a great way to prolong the life of your phone without having to buy a new one.
Plus, it's worth considering that any computer repair team should be able to help with this easily, ensuring your device is running smoothly and as expected.
2. Try Repair Tools Such as StarzSoft Fixcon
Sometimes, a broken Android phone screen might be the result not of physical damage but a software issue.
With this in mind, you may be able to repair damage and issues with your Samsung phone by using tools such as StarzSoft Fixcon to repair the damage. Always ensure you've taken a backup of all data before attempting this, though, and ensure you've got effective Anti Virus software in place before downloading any apps from the internet.
Third-party apps stand a high chance of containing malware, so to be safe, it's worth checking your Anti Virus is working effectively to be sure.
Part2. Control Android with Broken Screen with StarzMirror [HOT!]
Did you know that you can control your Android phone screen remotely using specialist software such as StarzMirror?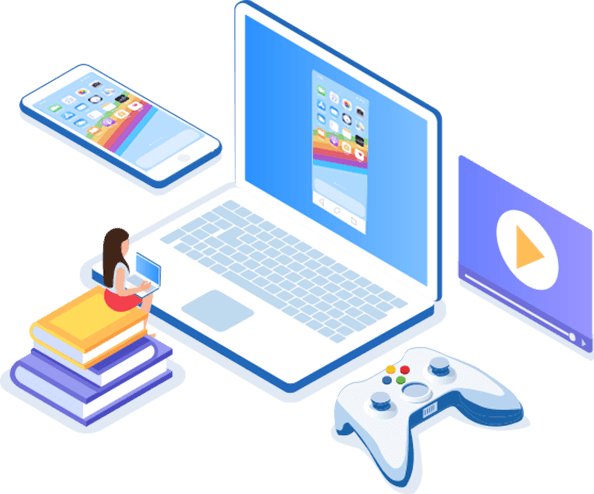 The software effortlessly controls your phone using a large laptop screen
Records or screenshots your phone's activities at any time
Supports iOS devices (above iOS 7) and most Android devices
Ability to Livestream a phone's audio and screen to Zoom, YouTube, among other platforms
StarzMirror is a professional-grade screen mirroring tool that allows you to mirror multiple iPhone and Android screens directly onto your PC device, making it highly effective for a myriad of different applications.
Of course, it is notable that tools such as StarzMirror are also highly effective not only for screen mirroring but also for controlling your Android device remotely – which can make this a valuable option to consider if you suddenly find that your Android phone screen isn't working.
1. How Much Does StarzMirror Cost?
StarzMirror is one of the most affordable and reliable Android screen mirroring apps, but this doesn't mean you'll need to pay the earth for the tool!
In fact, StarzMirorr starts from only $3.33 per month, and it's well worth considering that there is also a free trial available that can help you get the most from your screen mirroring efforts.
This fifteen minutes free trial should be enough, potentially, to see whether or not you'll be able to make a connection between your broken Android device and your PC; this is well worth considering, as a result, to see whether you might be able to continue using your Android phone even after it's broken.
2. How to Use StarzMirror
If you think that the StarzMirror app might be the option you need for your own screen mirroring efforts, then it's worth considering how to connect your devices.
Fortunately, since StarzMirror primarily establishes a connection between your devices through a USB cable, you won't have to worry too much about controlling your Android screen – so long as you have a very limited amount of screen functionality, StarzMirror should work. If your screen does not work at all, however, you may need to invest in a USB mouse to finish the connection.
Step1: First, download StarzMirror onto your Android device and PC;
Step2: Select the most appropriate screen mirroring mode for your needs. This will vary from person to person, but we recommend closely following the instructions presented on-screen for the best results.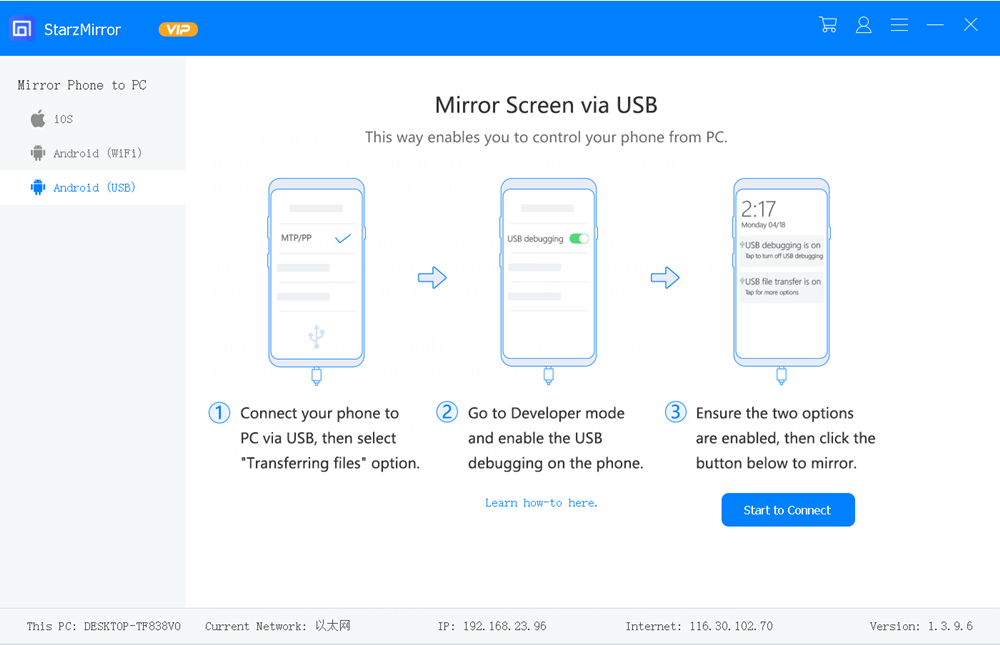 Step3: Then, assuming your Android phone screen is working well enough to create the connection, all you need to do is wait while StarzMirror makes the connection.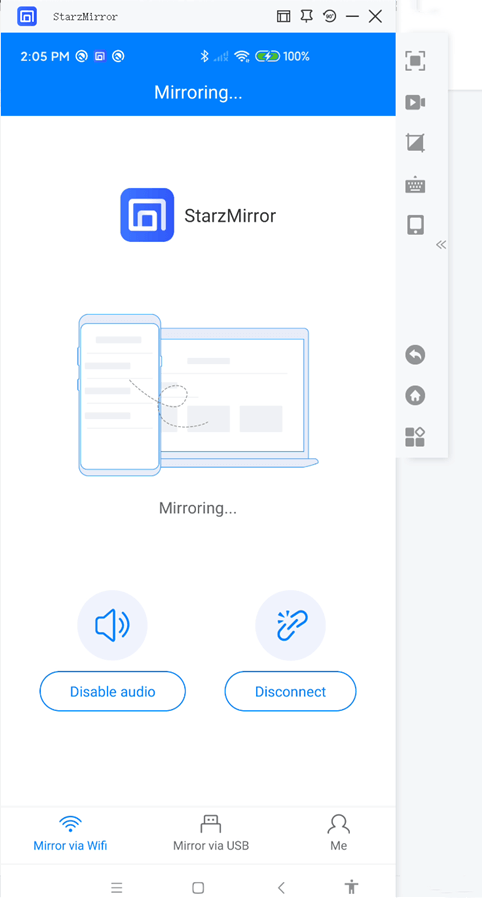 Part3. Control Samsung Phone with Broken Screen with Samsung SideSync
Did you know, if you have an Android device, there's a further screen mirroring option you could try if StarzMirror hasn't worked for you?
Samsung SideSync is an excellent last resort option that can allow you to share data and potentially even screen share from your broken Android device to your PC device.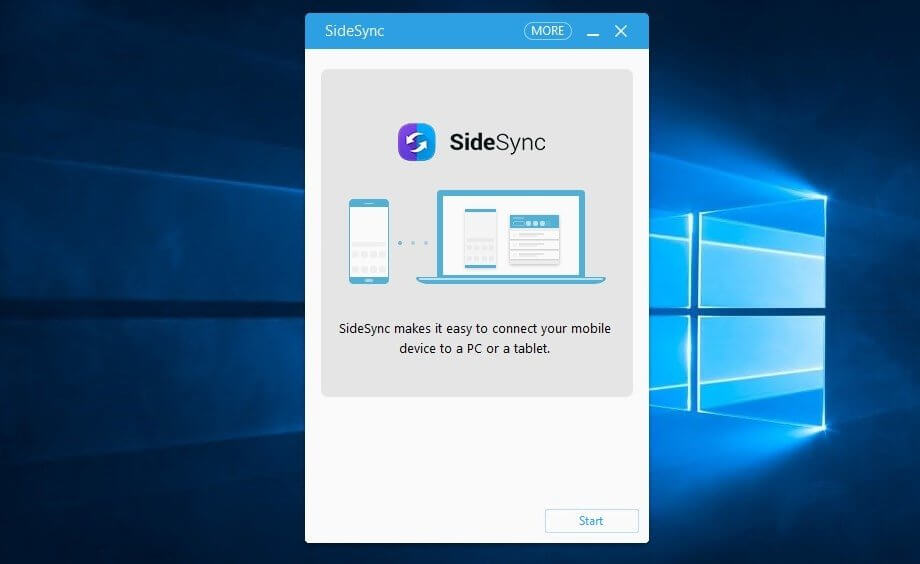 What's more, through Amazon Side Sync, you may also be able to control your Android device from a PC, making it effective if you need to recover your data from an Android phone with a damaged or shattered screen.
For Amazon SideSync to work, you'll need to be running an OS Windows XPSP3 device with a CPU of an Intel Core Pentium processor 1.8GHz or higher. However, Samsung recommends using an Intel Core 2 Duo GHz or higher processor, if possible). Your PC device will also need to have at least 1GB of memory size, 500MB or more of hard drive space, and should be running Windows Media Player 11 or more.
This feature is compatible with all modern Android devices running Android KitKat 4.4 or later in terms of software. It's also effective for Android tablets. However, the Galaxy S9 and S9+ are not suitable for Samsung Side Sync, so if you're using one of these Android phones, you will instead need to consider whether you could use a tool such as StarzSoft to control your phone remotely – or, failing that, get the phone screen repaired.
Final Thoughts
A broken phone can be incredibly frustrating to have to deal with, without a doubt. However, in many cases, it is possible to overcome this sort of struggle with the most effective choices – and we've outlined some of the different options you could consider today to help ensure you get the most from your Android device's screen.
And remember: a broken screen doesn't necessarily have to be the end of the world. If the screen is just slightly broken (but is otherwise safe), you may be able to keep it going with tools such as StarzMirror, which allows you to directly mirror your mobile content onto your laptop or PC device (and control the device from there).
It's not that difficult to control Android with broken screen. However, if your phone screen is shattered, you should get it fixed as soon as possible to ensure that the screen isn't going to endanger your health when using it. Alternatively, if your screen can't be fixed, you may need to get a full-screen replacement or a new phone.