Increasing your productivity is strongly linked to having the right tools in hand. When it comes to working having to check things on multiple different devices is usually a guaranteed way of getting distracted. This is why it is often best to check everything through your PC instead of switching around between PC and Android phone.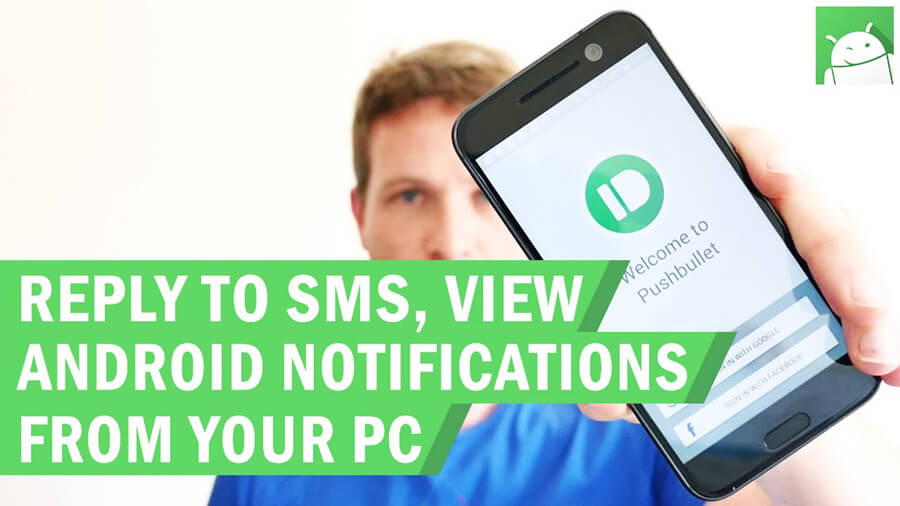 While being able to read android SMS on PC is a relatively new feature it is one that can conveniently and easily be used in several different ways. If you are wondering how to read SMS on PC from Android then the answer might actually be much simpler than what you had previously imagined. This is because often you will only use a single app to connect your two devices.
There are three incredibly simple ways you can use to read android messages on a PC. All three of these are completely safe and most people would be able to use them interchangeably based on what they are looking to do on their phone from their PC.
Read Android SMS on PC Windows 10 Via "Phone link" by Microsoft
Microsoft has launched its very own app to allow for connectivity between your android phone and your Microsoft PC. The app known simply as "Phone link" is used to connect your two devices and pretty much works similarly to screen mirroring apps.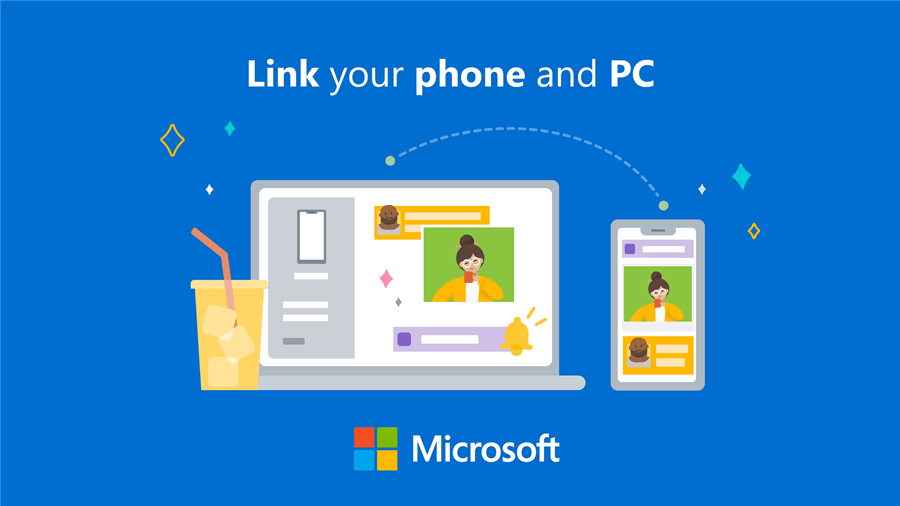 However, as it is not fully a screen mirroring app there are limitations to what this app can do when it comes to gaming and using other apps on your phone. However, these limitations wouldn't limit you from looking into how to read SMS on PC from android phones.
Step 1. The first step to being able to use "Phone link" is actually downloading the app. This is easily done through the Google Play Store on your phone.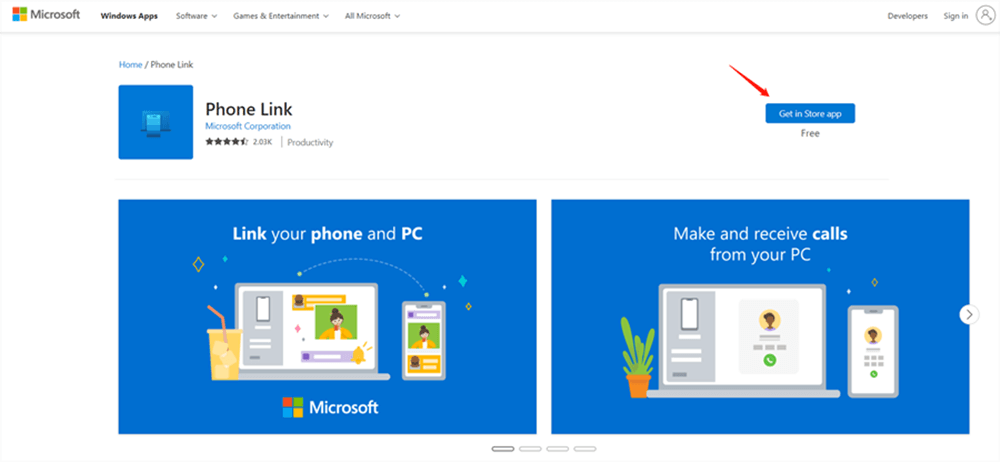 Before you choose to download the app on Android though make sure you meet the minimum system requirements on Your PC. In order to use this app, you will need to have Windows 10 or even later operating systems.
Step 2. Once the app has been downloaded to your Phone the second step is setting up your app and signing in with your Microsoft account. These are usually the same account details that you use to enter and unlock your PC in most cases.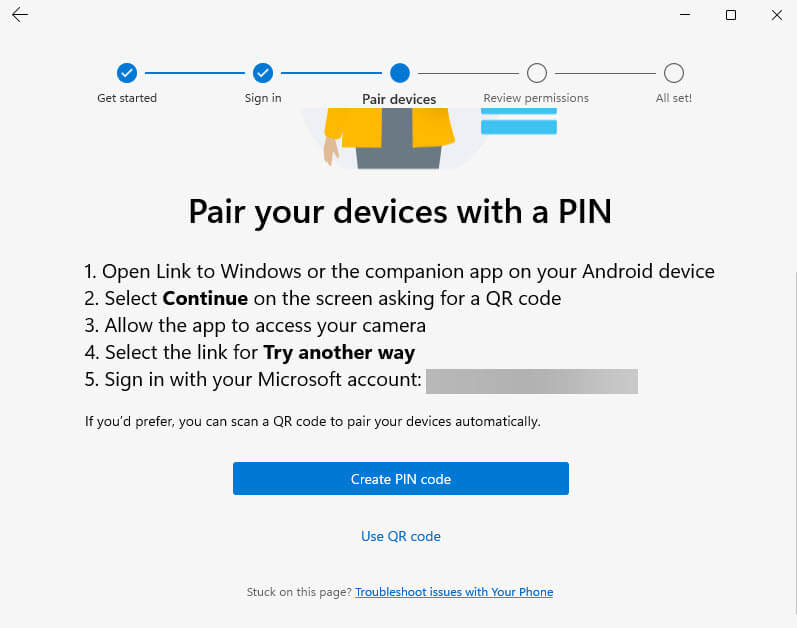 Step 3. Once everything is downloaded, and you are logged in you will need to enter the designated link using your PC browser and link to your phone by scanning the QR code available there.
The link is www.aka.ms/linkphone. This link will not only take you to the QR code page, but once you have finished linking your phone and PC you can use it to open the Phone Link app on your PC and read android messages from your PC from there.
Step 4. Finally, you will need to provide the required permissions in order to be able to access your phone from your PC. This usually involves choosing to permit each individual app that you want to use "Phone link" the first time you use it.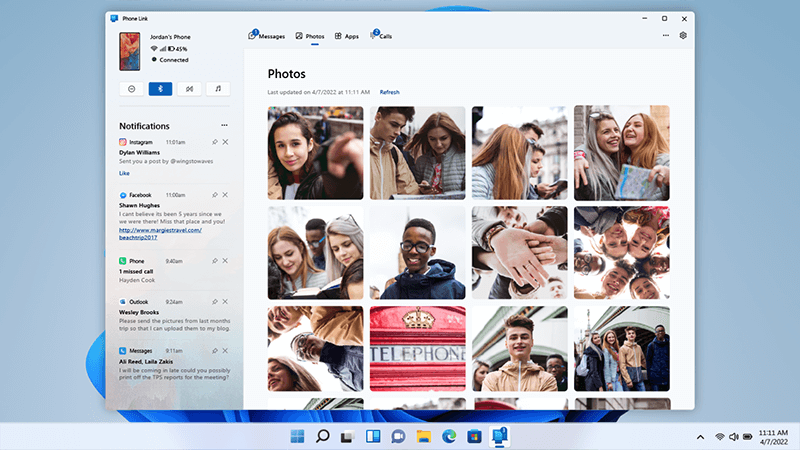 How to read SMS on PC from android is really as simple as the four steps mentioned above through the Microsoft app.
However, if you don't have Windows 10 or you would rather read android messages on a PC without using a Microsoft-related app then you can try one of the following two methods.
Read Android SMS on PC Windows 10 Via Messages by Google
Much like with using the Microsoft app to read android messages on a PC, when you choose to use Google Messages you will also need to abide by certain restrictions and minimum system requirements. Normally, most people would easily fit those requirements which include:
1. Having a phone operating with Android 5 or higher
2. Updating your Google Messages app to the latest version.
Depending on your device the steps on how to read SMS on PC from android may be slightly different. This is because some Android phones come with the Google Messages app built-in, while others require that you download it separately.
Step 1. Download the Google Messages app if your phone doesn't already have it.
Step 2. Use your PC browser and search for "Google Messages Web". Once you google that, you will need to open what is usually the first result.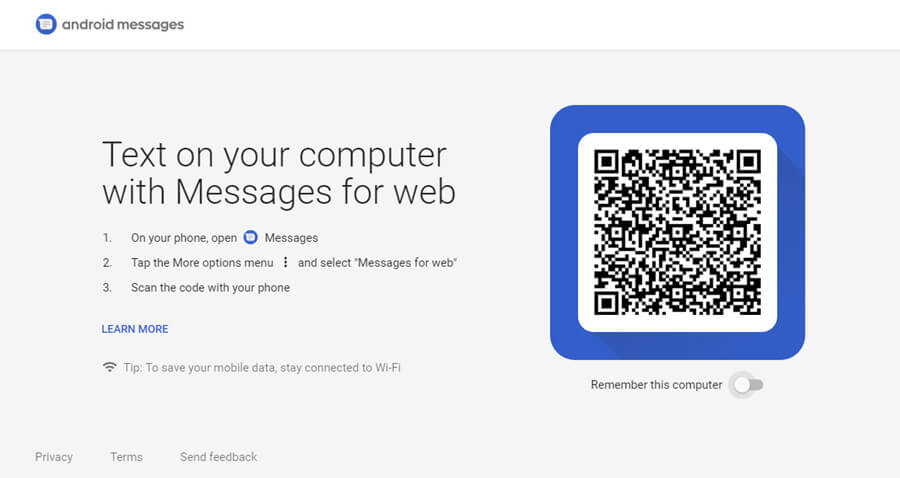 Step 3. On the page on your browser, you will be able to see a QR code. Now, go to your Messaging app on your Android phone.
Step 4. Press on the three dots on the right-hand corner and from the menu that opens select the option "Device pairing."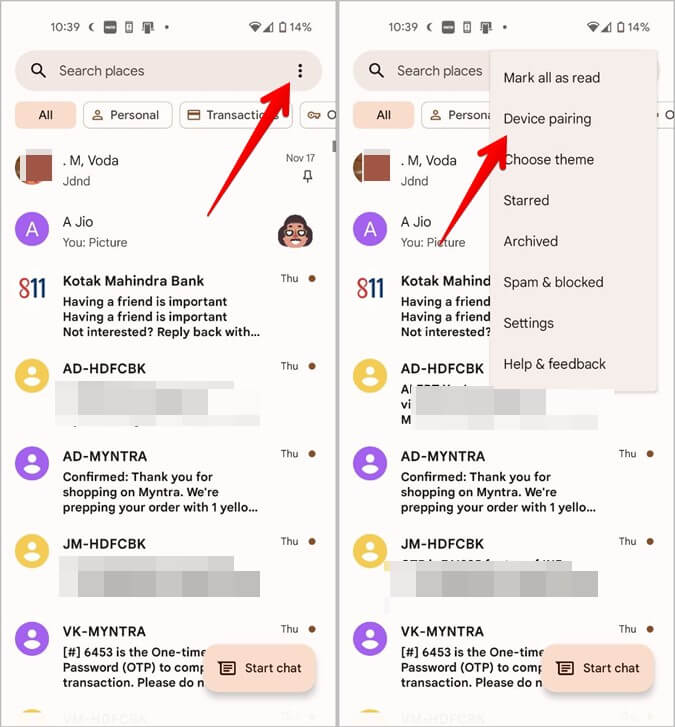 Step 5. Use the QR code scanner to link your phone with your PC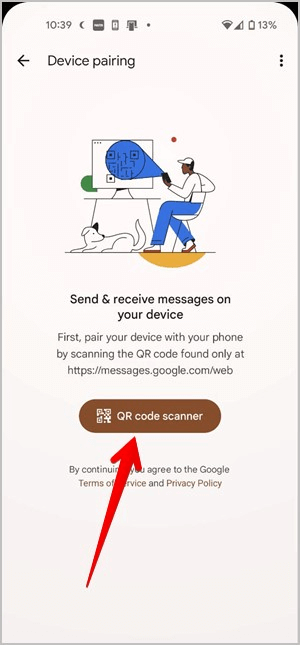 These five simple steps will allow you to connect your phone and read android messages on your PC. This way of looking through your messages offers the most limited view of your Phone as it truly only allows messages to come through and does not permit you to use different apps that your phone might have.
If you would like something that offers more control than that though, then you might need to look at using a third-party app to screen mirror your phone to your PC.
Read Android SMS on any PC Via StarzMirror
StarzMirror is a third-party app that offers a lot more than what the Google Messages or even Microsoft "My Phone" app offers. This is because this is a full-screen mirroring tool that you can use on any PC regardless of the version of Windows or iOS that they carry.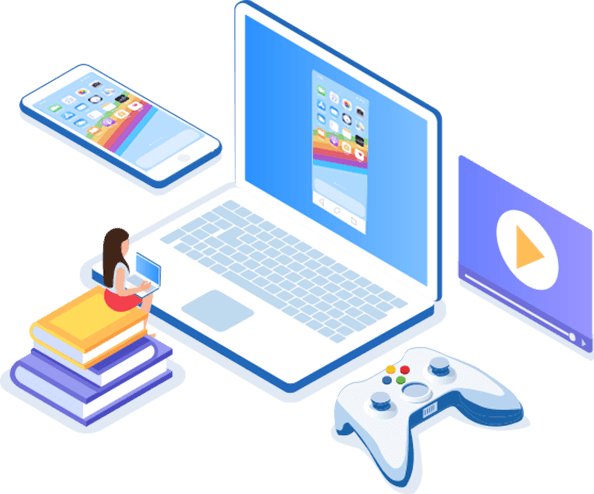 The software effortlessly controls your phone using a large laptop screen
Records or screenshots your phone's activities at any time
Supports iOS devices (above iOS 7) and most Android devices
Ability to Livestream a phone's audio and screen to Zoom, YouTube, among other platforms
Using Starzmirror is not only simple, but it will allow you full access to your phone, which means you can use the app for entertainment purposes, to record your phone screen, or even to read android messages on a PC. To use StarzMirror all you will need to do is follow three simple steps.
Step1: Download StarzMirror through the official app and start the installation process;
Step2: Once installed, open the app and select a mirror mode based on your needs. The offscreen instructions make this part of the process simple;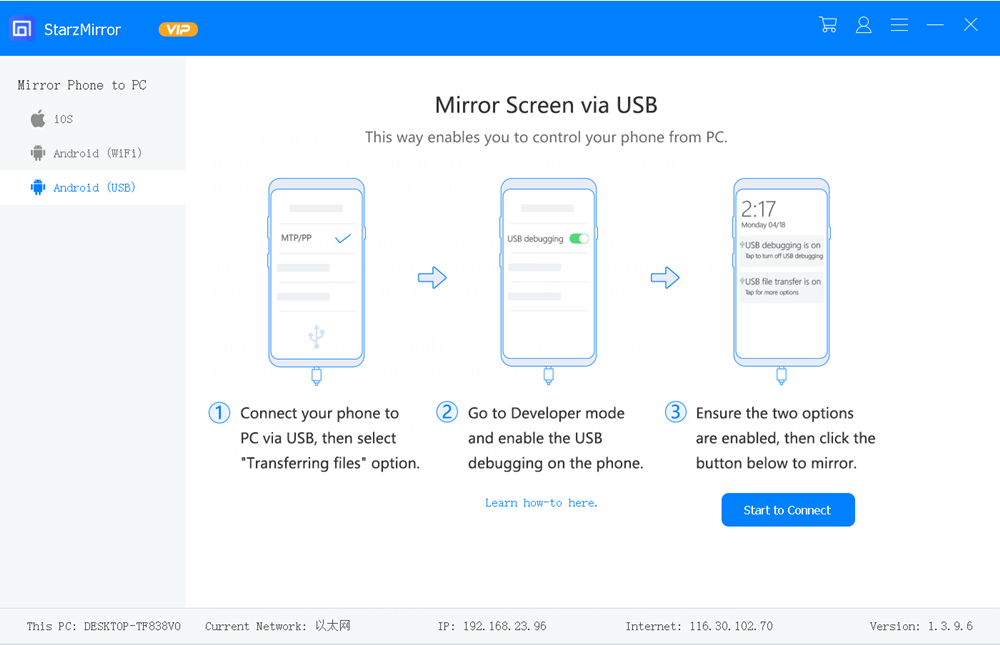 Step3: Start mirroring your screen to PC with StarzMirror successfully,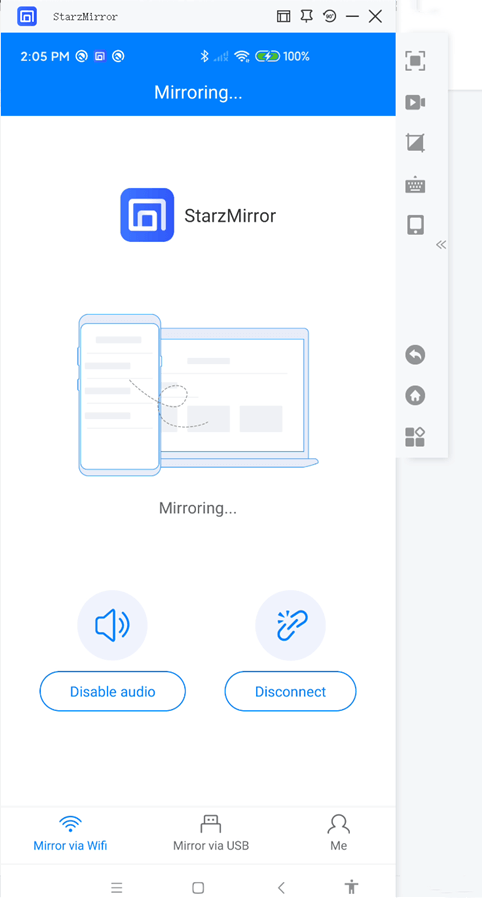 and read android SMS on PC with ease.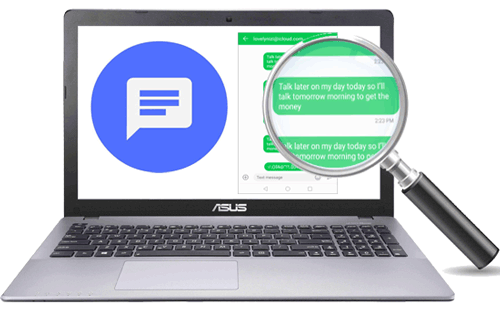 This third-party app is the easiest of the ways you can use how to read SMS on PC from android. It is also the most powerful one as it allows for full-screen sharing and the ability to fully manage your phone from your PC.
Conclusions
When it comes to how to read android SMS on PC from android the answer usually lies in downloading one simple app. Depending on the level of control and capabilities you want you can simply use an app like Google messages which is only designed for reading messages, or you can go to something more powerful like StarzMirror which would allow you to fully screen mirror your phone screen to your PC.
Whichever of these options you might choose linking your phone is easy and you will surely see an increase in your productivity from having to only deal with one device while working or being on your PC.