TikTok live is one of the best broadcasting tools for connecting creators and audiences. What makes this feature great is that users can join someone's live on TikTok and start interacting with them in real-time. This has allowed artists to have interviews with one another without ever meeting in person.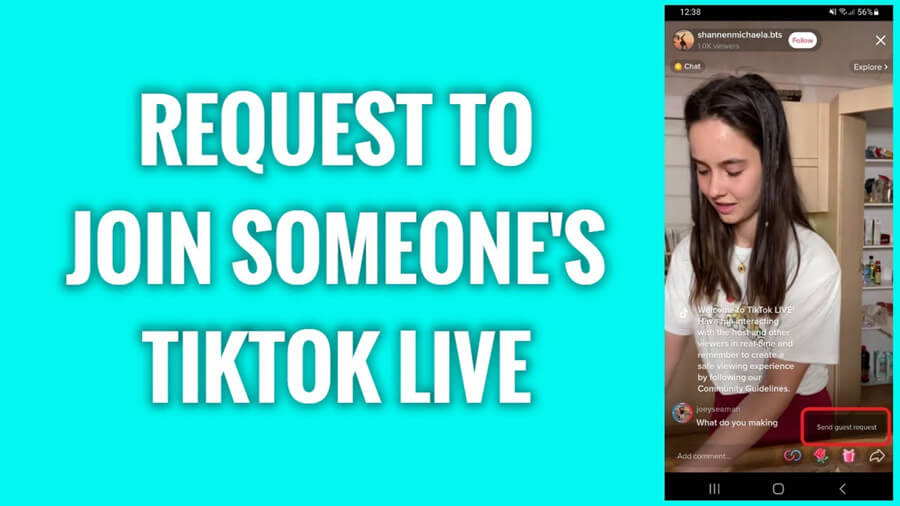 It has also meant that creators can often directly invite their fans to join the session and get a chance to talk with those influencers, artists, and creators that have helped shape their life.
While joining a TikTok live can be great there are some general rules of etiquette that one should follow before learning how to join someone's live on TikTok.
Part 1. What you Need to Know about Joining Someone's Live on TikTok
1. Why People Join Someone's Live on TikTok
The most important thing to consider before requesting to join someone's live on TikTok is why you are doing it.
In most cases, especially when it comes to celebrities, people will join each other's TikTok Live if it is pre-planned.
For example, if they have scheduled an interview to be carried over from TikTok, then they would join the live session ahead of time for the interview. This is one of the most common reasons that people join another person's session, to create pre-planned content.
Another great reason for one to join a TikTok live hosted by another person, is that the two are friends and they want to interact with one another. These are usually more spontaneous sessions with no pre-planned content or questions and can really be TikTok lives that anyone starts.
Generally, if you haven't pre-arranged to join someone's session and if you are friends or at least have a personal connection with the person hosting the live you should not expect that they will let you join the session even if you request to join.
If you are the one hosting the live and you want to invite other people to join, you should only let people join if you know them personally, or have arranged for them to come on your live for a specific reason. These are both etiquette rules and a good guiding point that will allow you to stay safe while using the TikTok live feature.
2. How to Invite People to Join Someone's Live on TikTok
If you are the host of a TikTok live and are wondering how you can request for someone to join your TikTok live, then you will want to follow the steps outlined below in order to invite that person to join.
Inviting others to join your TikTok live is a great way of encouraging more conversations and engagement with your viewers. It is also a great way of adding a co-host to your live if you want one of your friends to join.
Step 1. Create a live session from your TikTok account. You can only invite others to join your live sessions after you have entered a live session.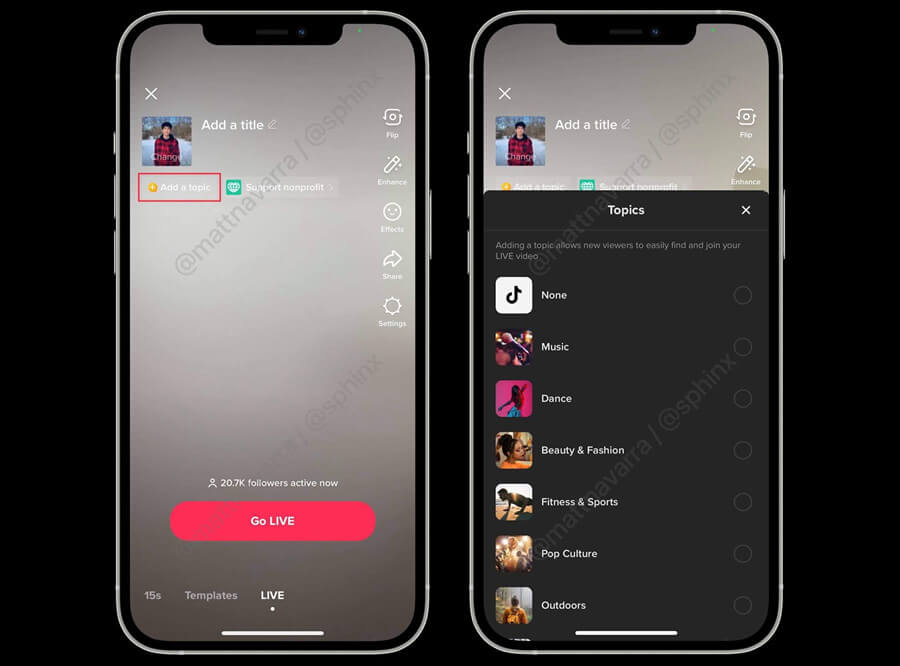 Step 2. Tap on the icon that is located in the bottom-left corner of the screen
Step 3. Tap on the invite button and find the user you want to have to join you
Step 4. Wait until the user has rejected or accepted your invitation.
This entire process should not take more than a minute to complete. In general, as soon as you have asked someone to join you in your Livestream, they will have around 20 seconds to respond to your request.
If you are not sure about how to start a live stream in step 1, then the best thing you can do is follow the three steps outlined below:
#1.Login to your TikTok account and tap on the plus button. This can be found on the main toolbar.
#2. Tap on the live option, which is located at the bottom of the screen.
#3. Tap on the button that reads "Go Live"
3. How to Join Someone's Live on TikTok
If someone is hosting a live session that you would like to participate in then you can do so by requesting to join. The steps for this are in one way similar to the steps one needs to take to invite someone to join their life. Much like with invitations, requests can only be made after the TikTok live has started.
1. Open the TikTok app on your phone
2. On the top left-hand corner click on the "Live" button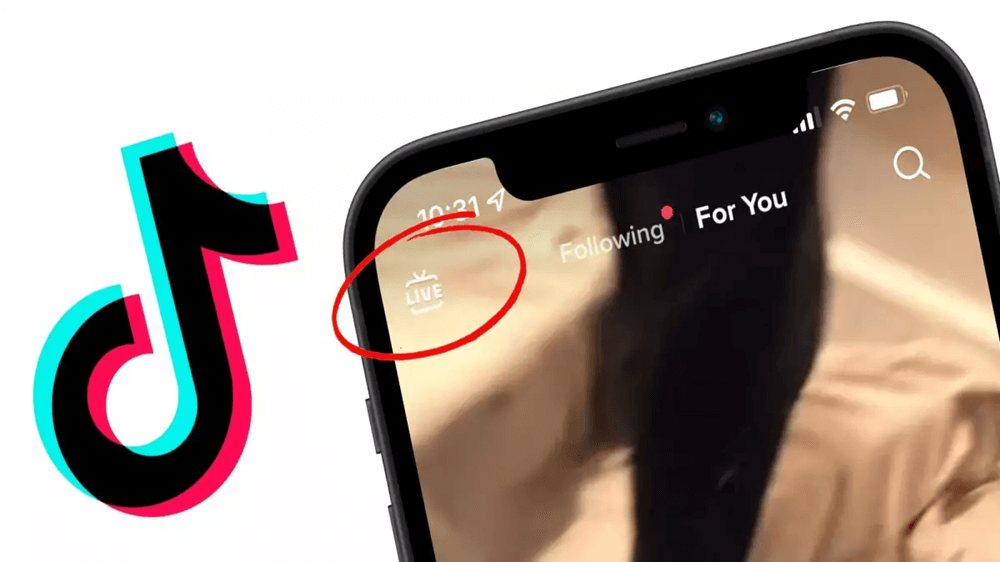 3. Locate the Livestream you can to join
4. Tap on "Send a guest request"
5. Write a message or use the dialogue feature in the request
6. Send your request off and wait for the host to approve or reject it
Part 2. How to Join Someone's Live on TikTok with a Bigger Screen – StarzMirror
If you want to be able to see TikTok live on a bigger screen then you can do so by using a screen mirroring app.
Screen mirroring apps also allow you to fully control all the apps and even join someone's live on TikTok from the screen or device you are using screen mirroring from. To screen mirror your phone to your laptop, TV, tablet or other bigger screen device follow the three steps found below.
Step1. Download and install the StarzMirror software;
Step2. Select the mirror mode you are interested in;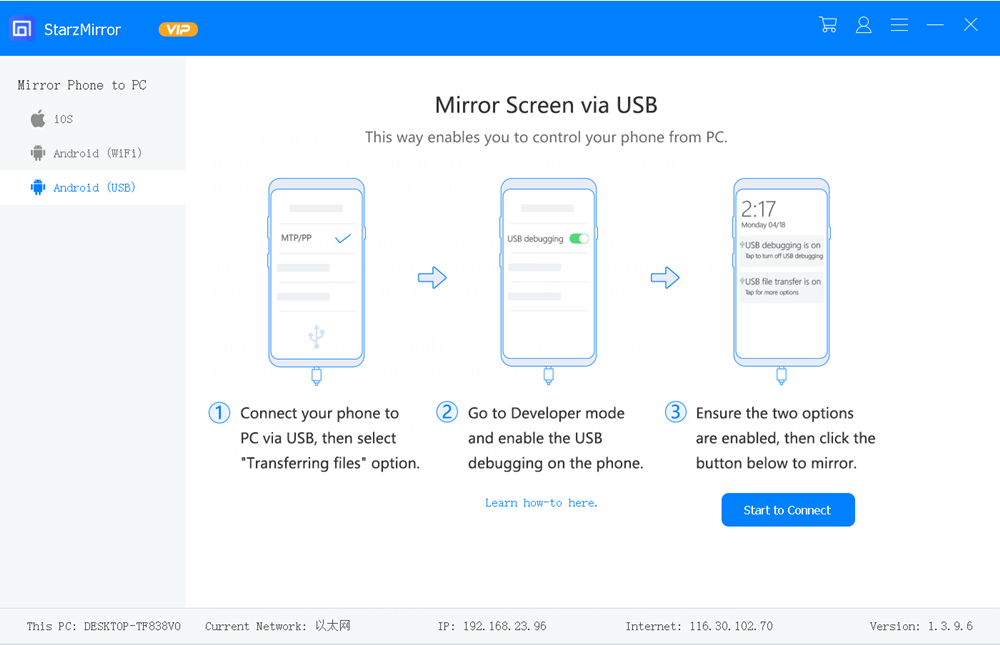 Step3. Follow the steps of your mirror mode until the setup is complete.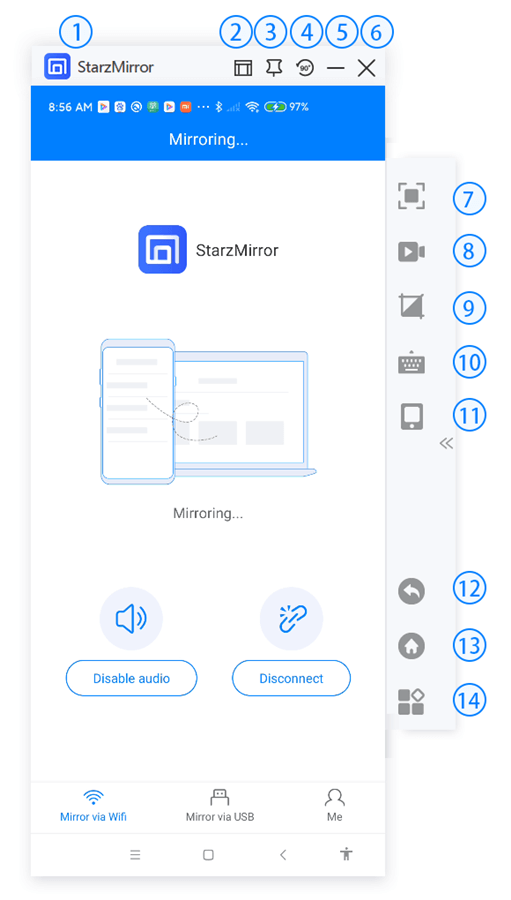 From here, you can do the TikTok live with a bigger screen, functions with StarzMirror, such as, recording screen, taking screenshots, control android from pc.
From here you can know more about StarzMirror.
Conclusion
When it comes to how to join someone's live on TikTok you will want to first join the live session and then place a request to join. It will always be up to the host to decide who can join and co-host any Livestream.
With a screen mirroring app like StarzMirror you can also use one of your bigger devices to join TikTok live. This will allow you better control and will enable you to see the other person better through a bigger screen.