Among plenty of reasons to duplicate your mobile screen, the one reason is the lack of those features in TV that your mobile phone has. It is true that nowadays, smart LED TVs are in their accolades to display 4k videos. But still, they cannot show you the things you see on your iPad.
If you want, you can cast your screen on multimedia via Chromecast, and there is no trouble with that. Chrome cast is the affordable multimedia player that lets you mirror your iPad's screen without any issue. However, if you do not know, keep reading to find different ways to mirror iPad to Chromecast.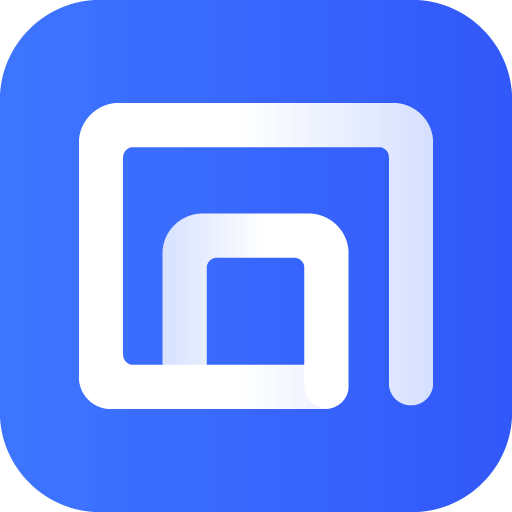 StarzMirror
Your Best iOS/Android Screen Mirror Software
Use Google Home for Casting the iPad to Chromecast
Casting an iPad using Google Home is the most simple method. For this, you need to install the official Google Home application and install it on your iPad.
With the installation of Google Home, your iPad will be compatible with Chromecast. Check out the below steps to use Chromecast from iPad.
Step 1: Plug in your Chromecast multimedia to your Smart TV's port.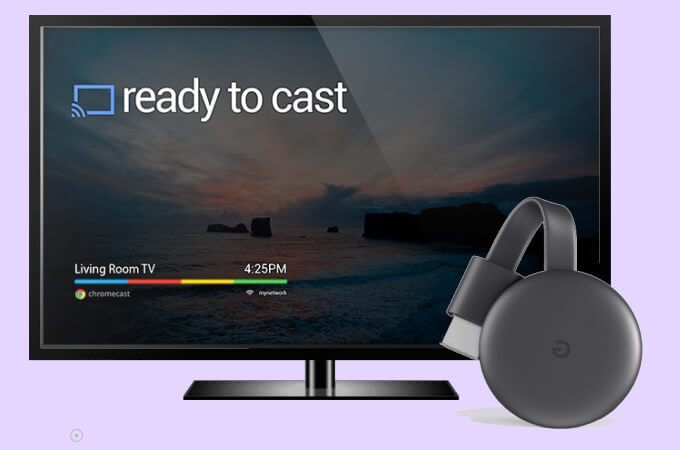 Step 2: Don't forget to add your Apple ID, because you won't be able to use it without that. Keep the same wifi network.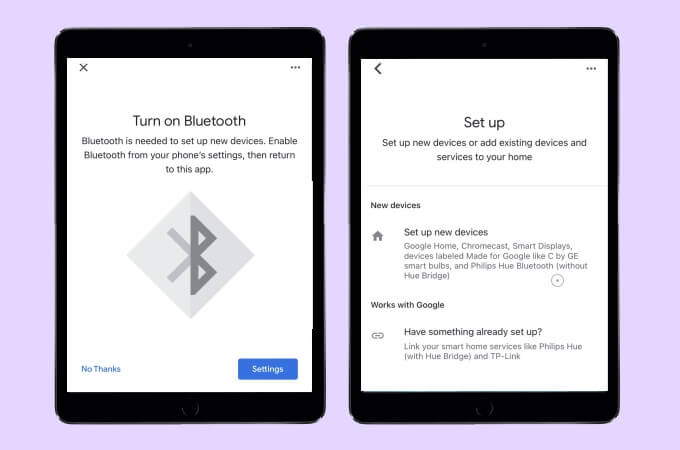 Step 3: As you set your Apple ID, it will scan your nearby surroundings and the Chromecast device will automatically show up in your list
Note:
When you start mirroring your iPad, you will see a lot of warnings and confirmations, but you can just proceed by tapping on the option "cast my screen".
Mirror Your iPad to Chromecast with Mirroring Apps
Apart from using Google Home app, there are other ways too via which you can easily mirror your iPad or duplicate the screen. Below are a few applications that you can use for casting the screen on smart TVs.
Momo cast
Momocast is a free-to-use iPad application and is used to mirror iPad to the bigger screen. It is compatible with a Chromecast multimedia player. If you cannot use Google home, you can take the help of the Momocast application.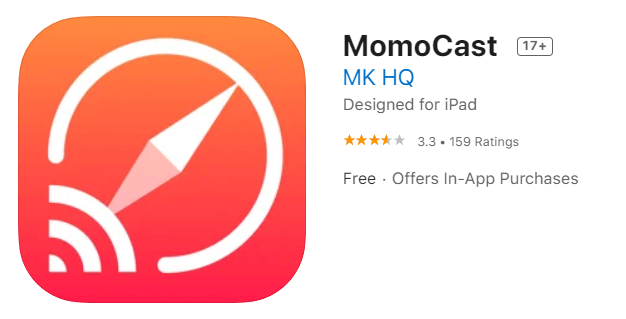 You need to install the Momo cast application on your iPad and ensure that you have the same internet or Wifi connection.
How to use Momocast?
1. Install the Momocast application form on your iPad.
2. Discover favorite videos on your iPad.
3. You can either tap the share button in safari or long-press the video and then select the option " cast with MomoCast"
4. After tapping on the cast icon, tap on the Mirror screen, and it will start streaming.
5. You can end the streaming by tapping on disconnect.
Replica Application
You can easily find this application on the Apple play store. You need to download the application and ensure that you are sharing the same wifi network.
For the Replica app, you need Google Home App. You should follow the below steps to mirror your iPad to chrome cast.

1. Install and connect the TV and the Chromecast to the same internet.
2. After launching the Replica application, find Chromecast among the list of devices.
3. Select the broadcast option on your device.
There might be some inconsistencies because you are using a third-party application, but it has the advantage that it's free. There is no harm in trying it.
iWeb TV App
iWebTV is also a free-to-use application, and many people use this for streaming content. It is also used for casting iPad on a bigger screen, and it supports all the multimedia players like Roku, Chromecast, etc. Chromecast is compatible with iPad and smart TV.

Above all iWebTv supports HD resolution display. Using this application, you enjoy an ad-free streaming experience.
How to use iWebTV
1. First, download and install the application from your iPad or iPad.
2. After discovering your favorite video on your phone, start mirroring it.
3. Select the option "Cast TV", and your video will be visible on the bigger screen.
Reflector
Being compatible with Chromecast, airplay, Miracast, and other devices, this application is mostly used by people to duplicate their screen on bigger HD displays. You can download this application from the Apple play store, and the best part is, it allows recording the mirrored screen.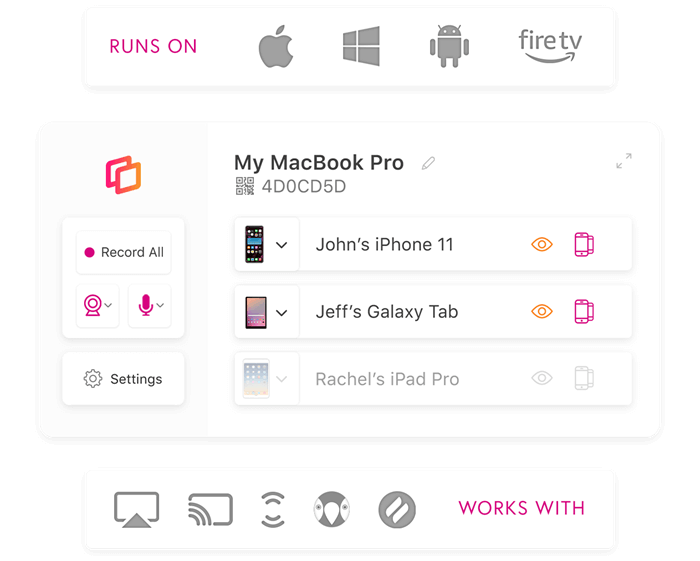 With the Reflector application, you can manipulate and control every aspect of the mirroring screen.
How to use Reflector
The steps are almost the same with every third-party application.
1. Install and download the latest Reflector app on your phone
2. Connect Chromecast and iPad to the same internet.
3. With the help of the reflector app, connect the iPad with Chromecast.
4. Select screen mirroring and cast your screen on the TV.
About Mirroring Apps
All the mirroring apps do their work of casting on a bigger screen. However, with many options available, it's hard to know which app will be best to fulfil your needs.
Let's make it more clear with an example, some mirroring apps have DRM limitations that prevent them from capturing all open windows on your phone. While others may only support low delays and 360 degrees viewing without any audio output through TV speakers.
Conclusion
If you wonder how this will work, you can simply follow the detailed steps mentioned above. With the above-stated methods, you can cast the content from your iPad to your smart TV.
In a nutshell, this article was all about explaining the third-party applications that you can use and work excellently in mirroring the iPad to Chromecast.