Why do people need to delete ost files? is it safe?
OST files are copies of user mailboxes on the Exchange server that can be accessed offline. The user's computer is where an OST file lives. So, it is open to a lot of problems. Many things can go wrong with OST files, like a virus attack, a power outage, header corruption, etc. After these kinds of problems, it may not be possible to open OST files, which would mean losing data.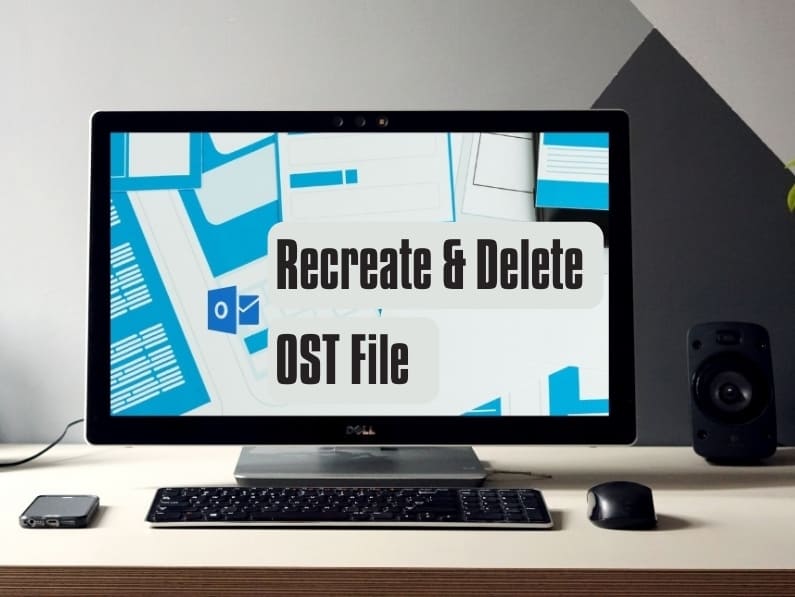 Don't worry, though, because Outlook has ways to re-create and recover damaged OST files. In this blog post, we'll talk about the steps of the process and how to use an advanced tool from a third party in such complicated situations.
What is an OST File?
When asked what "OST" stands for, they usually say it is an offline Outlook data file. This is not exactly true because if it were, it would have to be called "OOD." The original meaning of "OST" was "Outlook Storage Table File." But the "Offline Outlook Data File" definition is more accurate, so it is used more often.
The Outlook email client from Microsoft makes work easier. It saves emails and data from calendars, journals, and schedulers, organizes them, and makes them available on the computer even when it's not connected to the internet. The Outlook service also has the option to retrieve emails and the ability to get back Outlook emails that were accidentally deleted.
How to Fix Outlook OST File Damages?
Here are some easy steps to follow if you need to fix a corrupt OST file. OST files let us work on Outlook even when not connected to the internet. In this post, we talked about how you can fix ost files.
What Causes an Outlook OST File to Become damaged?
Causes of a corrupted ost file include:
The application ended in the wrong way.
Failed Add-in.
The system has viruses or bugs.
Problems with hardware.
Unexpected Power Surge.
Fix 1: Different Ways to Fix an OST File
Here are the ways you can do it:
1. Remaking the OST File to fix a damaged OST file
2. Follow these steps to create a new ost file and fix ost.
Open >> Control Panel >> Choose the option Mail >> Tap Show Profile.
Select the name of the profile and click on Properties.
Just click Email Accounts.
Choose Data files >> File Path in Account Settings.
Click Open File Location.
Get rid of the damaged OST file.
A new file is made with the information from the damaged OST.
Fix 2: You Can Also Try to Fix the OST File with Outlook's Scanpst.exe utility
Step1. Run scanpst.exe from the computer where Outlook is.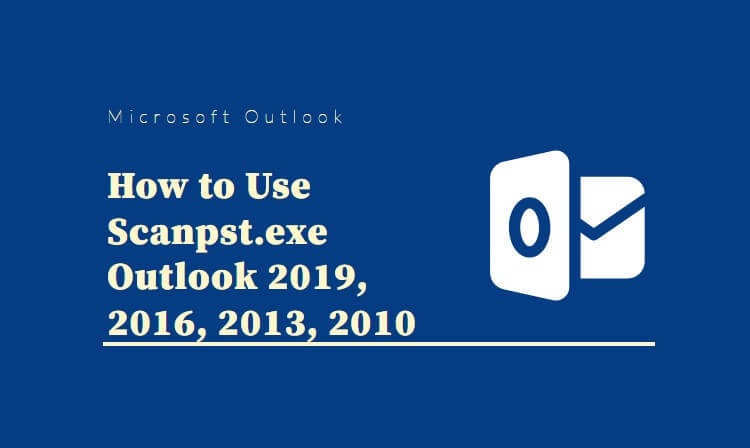 Step2. Click Browse and look for the damaged OST file.
Step3. To start fixing, click on Start.
Step4. After the scanning is done, click on Repair.
Step5. After a while, a Repair Complete dialogue box appears.
Fix 3: To Fix the OST File, Open Outlook in "Safe Mode."
Add-ins can sometimes cause problems. In safe mode, they don't work. Use the outlook.exe/safe command.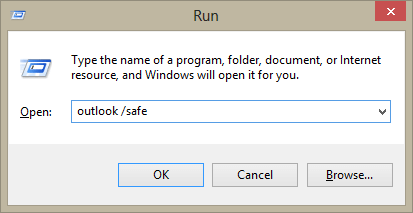 Problems with manual methods:
Just fix small mistakes.
No assurance that data will be safe.
Size restrictions while fixing. Only files that are up to 2GB in size can be fixed.
If none of the above solutions work, you should use the OST Recovery Software. With this tool, you can get data from inaccessible OST files.
Fix 4: Use OST File Recovery Wizard to fix the OST file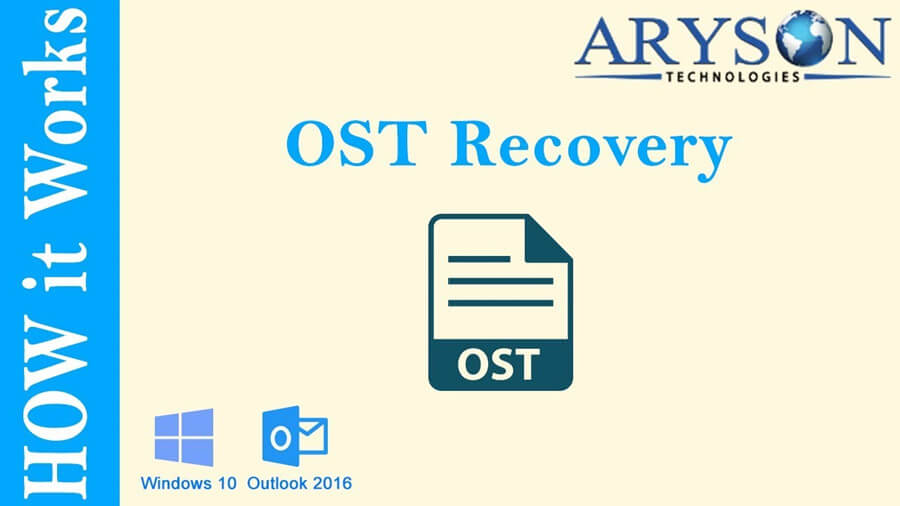 Here are the easy steps to fix a damaged OST file.
Step1. Started the Aryson OST Recovery Software.
Step2. Use the "Browse" button or "Automatic Search" to choose the OST file.
Step3. You can choose between Standard, Advanced, or Deep recovery mode.
Step4. Choose from the OST file's recovered items and see previews.
Step5. Click the Save option on the menu to save the recovered OST file as a PST file.
How to Delete OST Files (Recreate) without Losing Your Email Messages
There was a day my colleague's system was hanging. I had to help out, but while troubleshooting, I found that the space was too full, caused by many OST files. Outlook users get so attached to their emails that they don't want to get rid of the ones they don't want or don't need, even though they know the emails aren't important.
What happened? OST files get unusually big, and their chances of getting corrupted also increase. Because these OST files are so big, they can be likened to a database. These OST files tend to get corrupted, leaving the user with no choice but to "delete the OST file." Now that the OST file is gone, you need to figure out how to use Outlook. Continue reading to know how to get rid of the OST file without getting rid of your email messages.
1. Steps to Delete OST File without Losing Its Email Messages
Step 1: Close the MS Outlook app
Step 2: Click "Start" and type "Run" in the search box. Use the run command to look for the OST file. For example, in the Run Window, type in the following command: C:UsersUser NameAppDataLocalMicrosoftOutlook.
Step 3: Tap "OK," and the folder where the OST file is stored opens.
Step 4: Click the Delete button next to the OST file you want to get rid of. "Are you sure you want to move this file to the Recycle Bin?" appears on the screen. If you click on the Yes button, the file is deleted.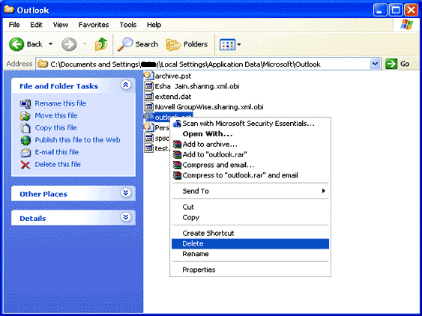 If you delete the OST file, you may need to re-create the file for Outlook to work well. To do this, make a new OST file with a different pathname and seamlessly integrate it with Exchange. Set up your Outlook and start working in offline mode with the newly created and synced OST.
2. Steps to Recreate a New OST File
Once you get the message that the OST file was successfully deleted, check to see if it is still on Outlook. Once you are sure, follow the steps below to create and integrate a new OST:
Step 1: Quit MS Exchange Client (MS Outlook)
Step 2: Consider renaming the current OST file. This guarantees each file has a different file name.
Step 3: Reboot MS Outlook in Online Mode
Step 4: This error message pops up "The file "C:Exchange directory file name.ost" could not be found."
Then click OK.
Step 5: Click the OK button in the Offline Folder File Settings dialog box.
Note: You can, however, change the path and file name of the OST file using this dialog.
Step 6: You'll get an error message saying, "The file c: Exchange directory file name.ost could not be found. Would you like to write it?" Click the Yes button
Note: MS Outlook will start in online mode
Step 7: In the Toolbar, click Synchronize-All folders
So, the newly created OST file is matched up with the Exchange Server. Using the new OST file, you can now set up Outlook to start working in offline mode.
3. Is it Safe to Delete Ost File?
A lot of people wonder if it's safe to delete the Outlook OST file. So, when users delete an OST file, they won't lose any data because it can be downloaded again from Exchange Server.
But it is best to backup the Offline Storage File in the PST file format before deleting it. Then, if the same Outlook profile is not available, the backup file lets users access offline file data from different accounts.
Outlook Data Files come in two types: OST (Offline Storage Table) and PST (Personal Storage Table). OST files let you access MS Outlook mailbox items when you can't connect to the internet (when MS Outlook is not connected to the Exchange Server). Any changes you make when you're not connected to the internet are automatically synced when you're back online.
When we talk about data corruption, it's easy for OST files to become corrupted. And OST corruption can lead to data loss if it isn't fixed right away. Before you learn how to fix OST corruption problems, you should know what often causes them.
How to Retrieve Corrupted Ost File with StarzSoft Data Recovery [HOT!]
StarzSoft data recovery is one of the unique software you can use to restore or fix your damaged or corrupted ost file. For you to fix your lost files, you can download StarzSoft data recovery software, then follow the steps:
Step1. Download StarzSoft data recovery software
Step2. The tool will check the damaged or corrupt Outlook OST file.
Note: The time it takes to finish scanning depends on how big the OST file is.
Step3. When the scan was done, you can preview and recover the data directly.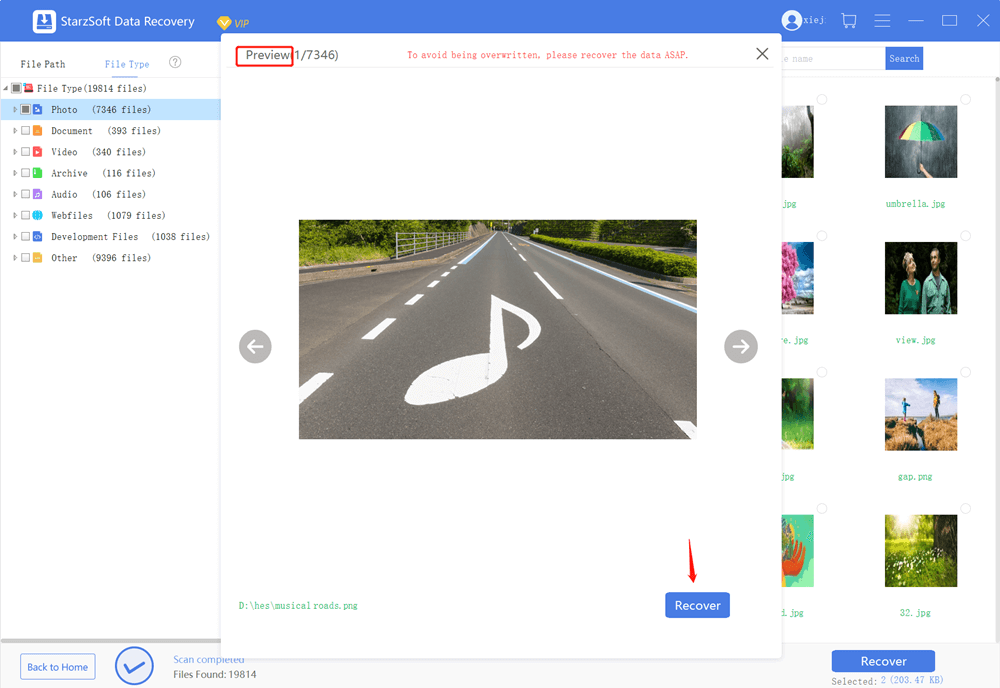 You can choose whether to save the file to Outlook or Outlook Express, whether to keep the recovered data in PST file or MSG file format and where to save the file.