Apple inclusion is a multinational company in America that deals in computer software, online services, and consumer electronics. In terms of revenue, it is the largest tech company in the world with a total of over 274.5 billion dollars accrued as revenue and is currently the most valuable company in the world.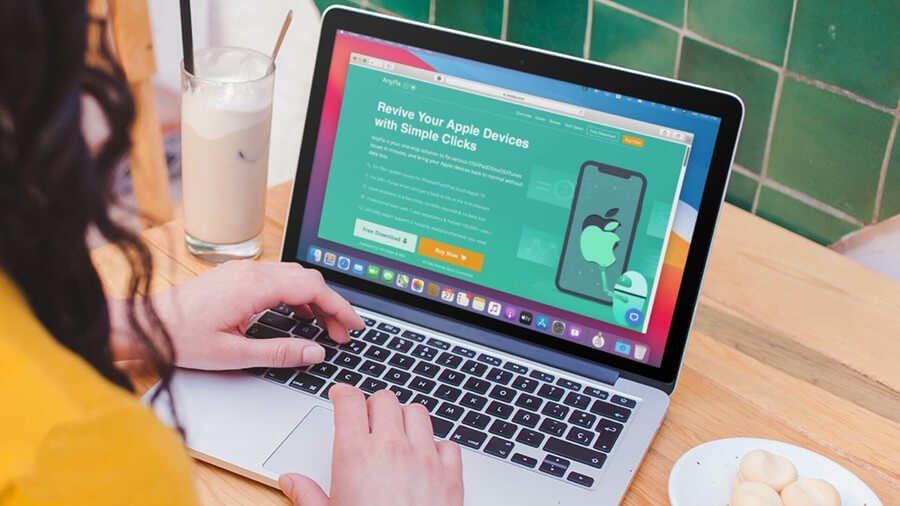 The iPhone runs on Apple's mobile operating system, the iOS with a multi-touch screen. The phone and its iOS are being constantly updated. Apple's iPhones were ground-breaking and legendary, and over time, paved the way for iPads, iWatches, and Apple TVs, which all operate on the iOS.
Despite all the efforts put into designing and producing these Apple products, it still runs into many issues. Trying to solve these issues can be quite a frustrating experience for users. Over the years, many users have had to learn a trick or two when resolving issues on their iPhones or iPads, including using third-party iPhone repair software such as AnyFix and Fixcon.
What is AnyFix?
AnyFix is software created by a third party, and it is designed specifically to help you diagnose, troubleshoot, and fix any issues related to Apple products in the shortest time possible while keeping your data safe or preventing a loss of memory on the phone.
Is it Credible that AnyFix Could Fix 130+ iOS/iPadOS/tvOS Problems?
With myriads of issues being faced by Apple users such as a frozen screen, quick battery drainage, a disabled screen, or even your product getting stuck while in recovery mode. AnyFix's claim as a one-stop solution is quite a bold one, especially as these issues usually arrive without any forewarning. However, the real test is in the software's ability to solve these myriad problems without compromising the user's data or phone's integrity.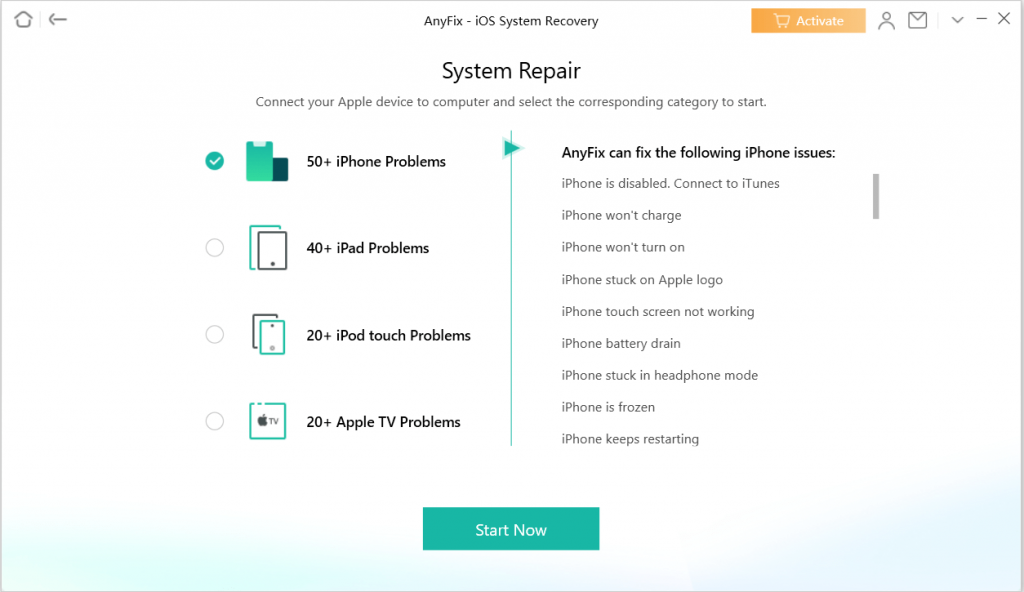 AnyFix software is created by a company called iMobie and it's basically a toolbox designed to tackle practically any issue being faced by your Apple device. With the ability to act as a recovery software, it can tackle up to 130 issues related to Apple products. Approach to troubleshooting, simple solutions (for simple issues), and strict actions for more complicated problems make this iPhone repair software unique. It has three modes of repair as seen from its troubleshooting guides, with a factory reset as the very last but reluctant option. The three repair modes include: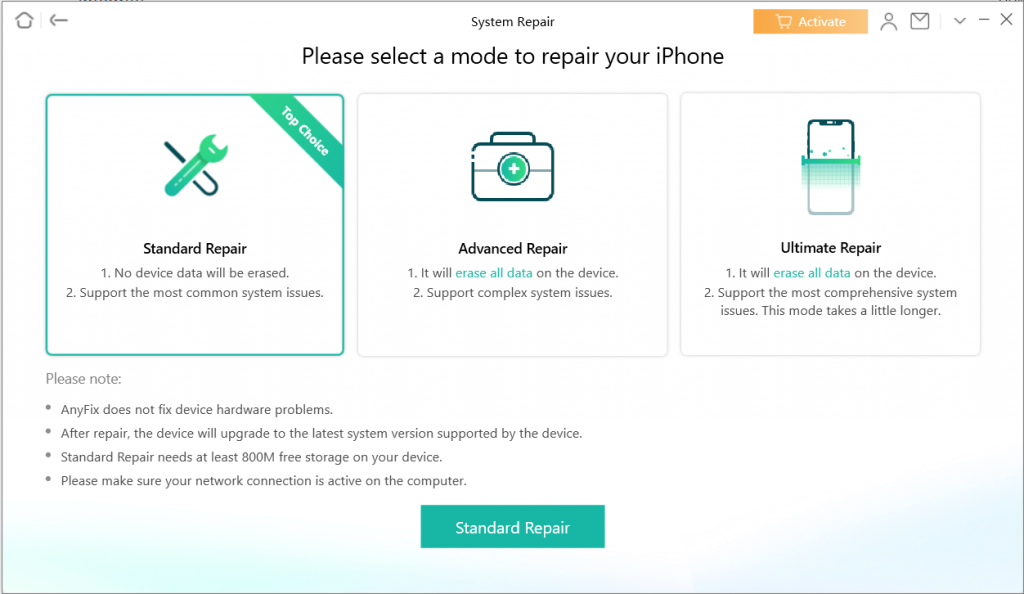 The Standard Repair Mode – This mode contains a basic repair plan for simple issues such as battery drain without losing your data, keeping your phone intact while the issue is resolved entirely.
The Advanced Repair Mode – For more demanding issues such as 'won't update' or 'power on, the software also calls on its more powerful tools. While it is guaranteed to set your device right, it is also sure to lose data while at it. So it's advisable to have backed up your data beforehand.
The Ultimate Repair Mode – The software calls its big guns for the most severe issues, such as when your device screen is stuck on a white screen or blue screen, or even if the device is frozen, this mode will revive it completely.
Advantages and Disadvantages Of AnyFix
Like every product out there, AnyFix has its pros and cons. We'll also look at the advantages offered by the software and the disadvantages of its use.
Advantages
It is both Apple and Microsoft certified.
They have excellent customer care service.
It's very easy to use, especially for first-timers.
It has three different repair modes.
It can resolve common problems of Apple devices without losing data.
For iTunes, it can resolve over 200 bugs.
It can fix over 130 issues in iPhones, iPads, and Apple TVs, as claimed by the developers.
It is safe to use.
Disadvantages
Well, it's commercial software. Meaning you get to pay or buy in order to use it.
The Better Alternative – StarzSoft Fixcon
StarzSoft Fixcon is another toolbox software designed to solve issues relating to Apple devices, such as iPhones and iPads. It is created by another third-party company known as Starzsoft. It is a one-stop solution to fixing problems of Apple devices in a matter of minutes without incurring data loss on your device. One of its unique features is its one-click to Enter/Exit recovery mode. It focuses on iOS, iPadOS, and tvOS. It fixes multiple issues such as Disabled screens, won't charge, won't turn on, boot loop stuck on Apple logo, white screen, black screen, blue screen, frozen screen, update failures, restore failures, Apple tv issues, among others, to mention a few.
1
Fixcon Has Two Significant Modes of Repair – Standard and Advanced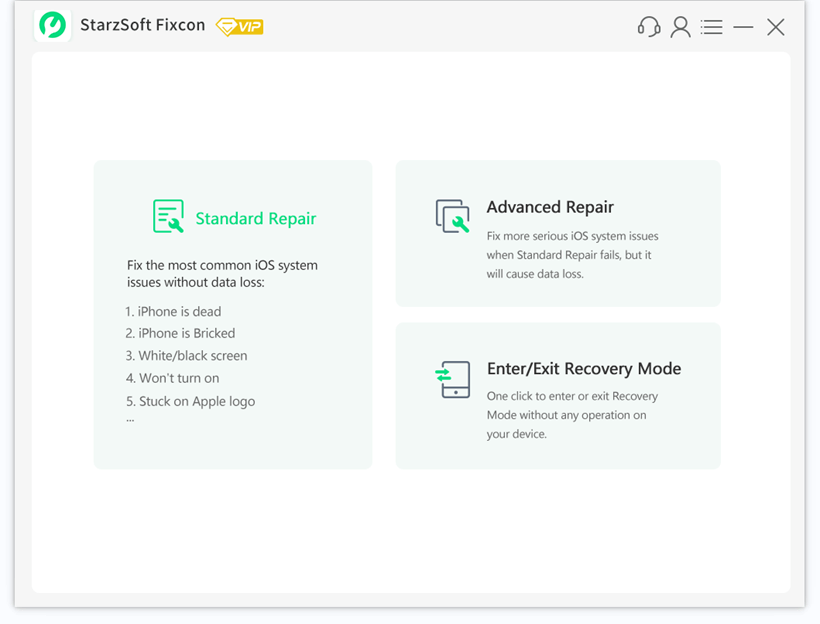 Standard Repair
This mode is recommended as the first point of call, especially when fixing common issues with no loss of data.
Advanced Repair
The advanced repair mode is used for issues that failed to resolve while using the standard model and is specially designed to fix very serious issues with a very high success rate. However, data loss is expected in such instances.
Here is the third repair mode:
Enter/Exit Recovery Mode
From the name, this third option helps the user to enter or exit recovery mode with just one click. It's even more helpful when the device's home button is broken.
2 Advantages Of StarzSoft's Fixcon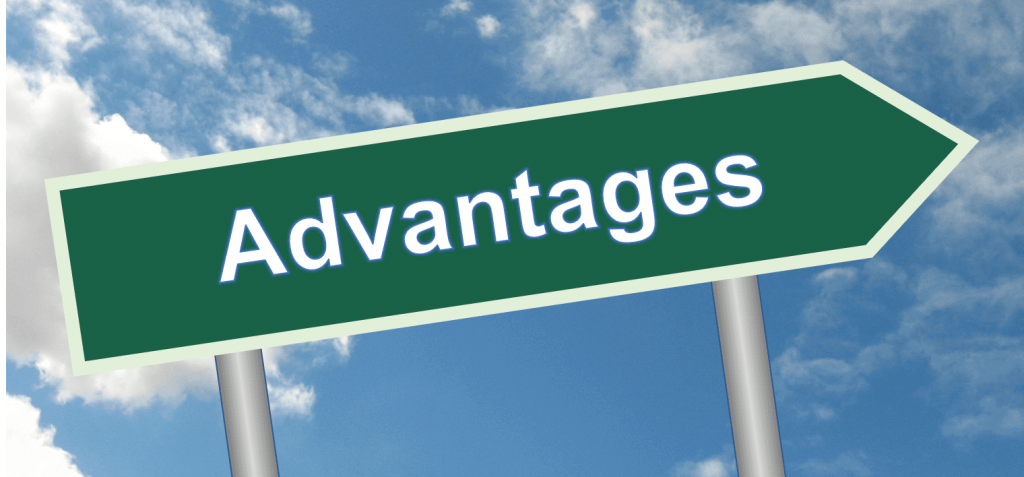 One-click Enter/Exit recovery mode. This unique feature is also available in its trial version. How sweet is that?!
Knowledge of tech isn't required before you can operate it.
It can repair over 150 system issues for Apple products such as iPhones, iPads, iPod touch, Apple Tv.
Works in very few steps and clicks.
It's quick and saves time.
It supports all versions of apple systems and OS.
Fixcon gives you the option of downgrading your iOS/iPad without having to jailbreak it.
It helps you upgrade your Apple device's OS with ease without risking bricking your device.
It helps you reset your iDevices without a password so you can quickly regain access to it.
Continuous free updates after a single purchase. This means you don't have to pay any more after the initial payment you made.
It offers refunds within seven days under already set out acceptable conditions.
It offers 100% security of your personal details.
An excellent customer service that is available 24/7
AnyFix VS StarzSoft FixCon – Which is Better and Why
It's only natural for users to be interested in a comparison of these two solution providers. Both software offers unique features and exciting solutions. Both are tested and trusted from testimonials of different users. I believe user experience will go a long way in determining which is better than the other. However, judging purely based on what each product offers and the advantages in using them, Starzsoft's Fixcon is arguably the better choice as it provides some pretty sweet deals, and the user gets to enjoy some fantastic advantages using.
However, it is important to note that both products in this article are designed to tackle software issues and not hardware. Therefore, if your Apple device is experiencing a hardware problem, using either of these software will not fix it.
Conclusion
It is no secret that issues relating to Apple devices can be very frustrating and annoying, especially with lower models being updated with the latest OS, which usually brings up memory and data loss issues. The good news is that those days can now easily become something of a distant memory with software solutions that repair your device's problems, protect your device's integrity, and prevent data loss simultaneously.
Starzsoft Fixcon offers so much more than just fixing up your Apple devices' issues in a matter of minutes. With exceptional customer service and a money-back guarantee, tell me, can you beat that?