The Apple iPhone is one of the smartest and most durable devices ever made around the world. With that being said, it has its shortcomings and isn't powerful enough to dodge the most common problems faced by phones. To prove this, one of the latest problems is the iPhone stuck on the hello screen especially after installing the newest iOS 15. Just like that, you can't access your phone. Is your iPhone stuck to the hello screen?
In this article, we'll look at some of the 7 most effective methods for resolving an iPhone stuck on hello screen. Most of the solutions shared are easy and will resolve the issue in a matter of seconds. In case one fix doesn't work for you, be sure to try the next one because it may help.
Here are some of those ways:
Fix1: Use StarzSoft Fixcon Tool without Data Loss(Recommended Solution)
For a free trial, StarzSoft Fixcon allows you access to two features which are: one click to Enter and Exit Recovery Mode. These features only help with fixing simple bugs. For more complex issues, however, you'll be required to activate the full version to fix them. So with the full version, you can access two repairs modes which are the standard repair mode and advanced repair mode also known as a deep mode.
If your phone won't go further than hello, then StarzSoft Fixcon is a tool that can help when your iPhone stuck on hello screen. It works like magic! All you are required to do is install it, follow a few steps, and watch it which fixes your stuck screen and other system issues which may be the reason for your crashed iPhone.
Here are the simple steps of Standard Repair:
Step1 Download StarzSoft Fixcon and then select Standard Repair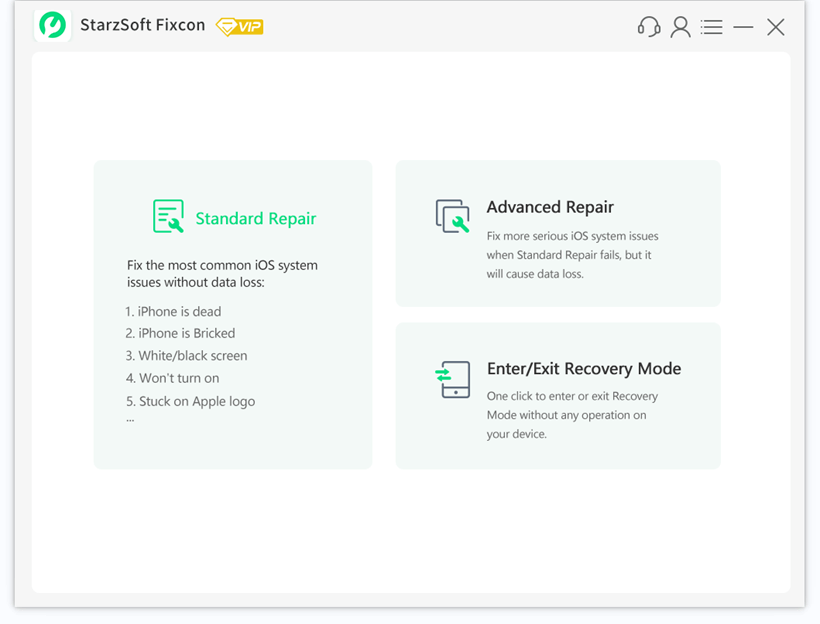 Step2 Connect your device to the computer via a USB cable/Micro-USB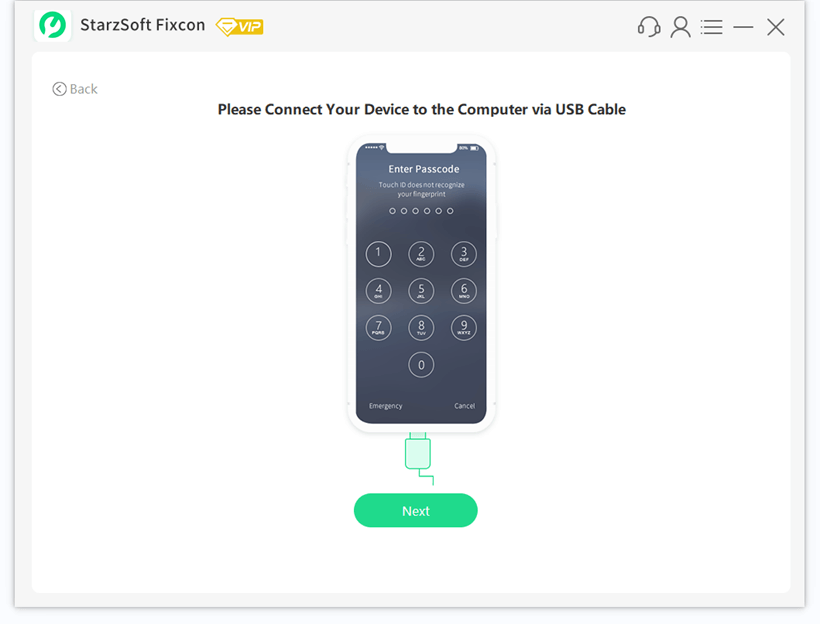 Step3 Download Firmware Package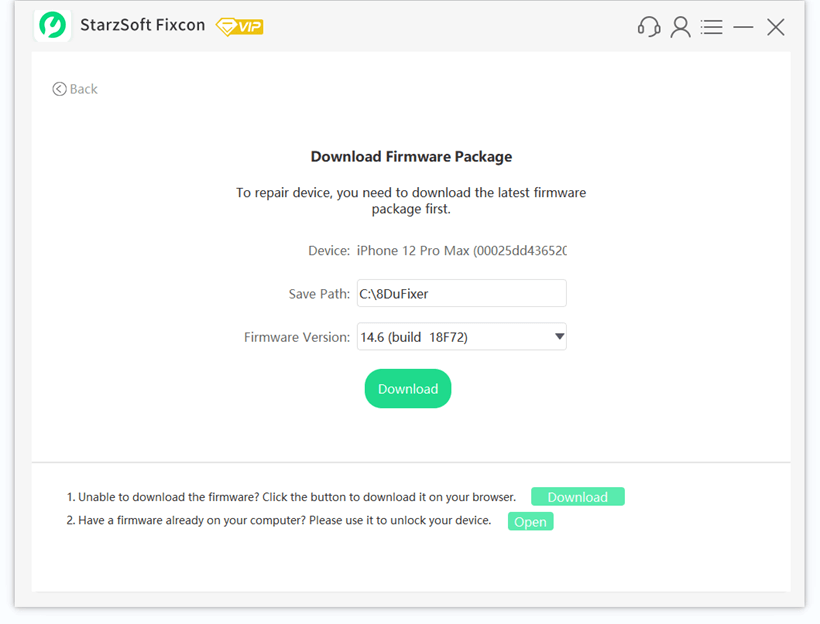 Step4 Repairing device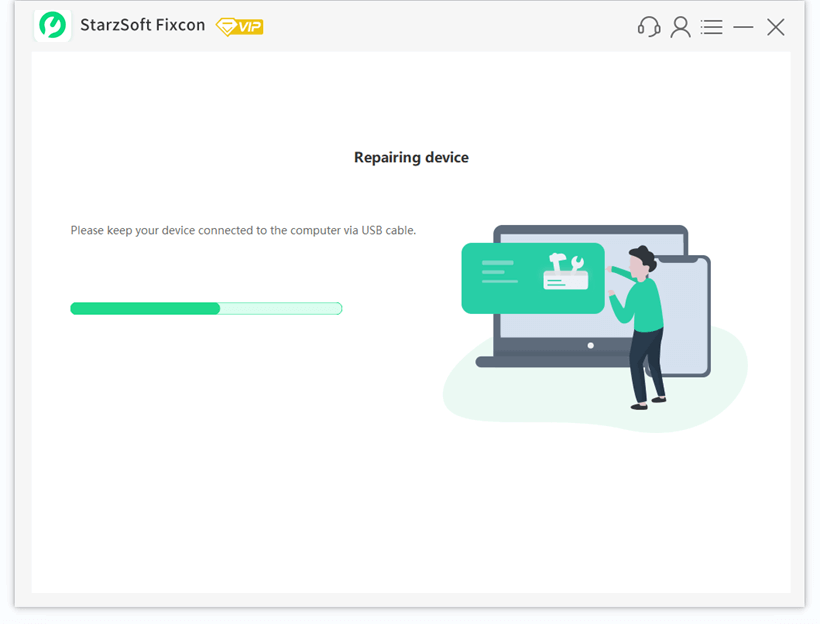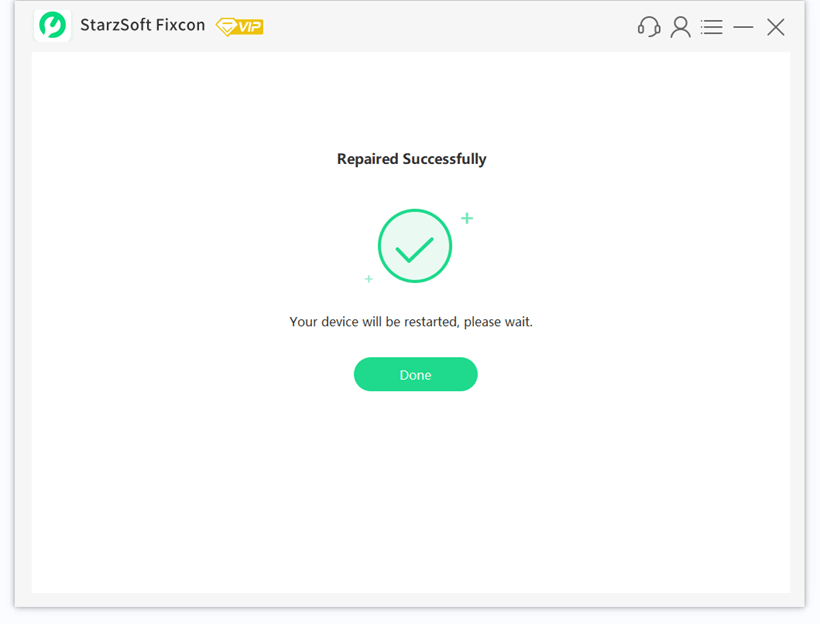 The Standard Repair mode will fix most of your iPhone's usual problems, such as screen stuck at hello, white/black screen, stuck on Apple logo while preserving all of your data.
Compared to the Standard Repair Mode, the Advanced Repair mode on the other hand fixes the issue but erases all your data. So take caution before choosing this option by backing up your important data which you can later restore once you get in.
Additionally, StarzSoft Fixcon works at resolving the problem better because it doesn't cause more problems after using it. Sometimes other software such as iTunes can restore everything to factory settings but there's usually data loss and other issues.
With StarzSoft Fixcon, it works very differently from iTunes. It fixes most issues that iTunes doesn't fix well.
Fix2: Force Restart
Simply restart your iPhone if your iPhone stuck on hello screen. This method will most likely, force restart as if you just turned it on. It will also almost certainly solve your problem fast.
Instructions on how to force start your iPhone
For iPhone 6 or older models
All at once, hold down the Power and Home keys for around 8-10 seconds, or more until you see the Apple logo on your screen.
For iPhone 8/X/11/12:
Press and hold the Volume Up key, then the Volume Down key, and finally the Power key until you see the Apple logo.
For iPhone 7/7 Plus:
All at once, hold down the Volume Down and Power keys for around 8-10 seconds, or more until the Apple logo appears on your screen.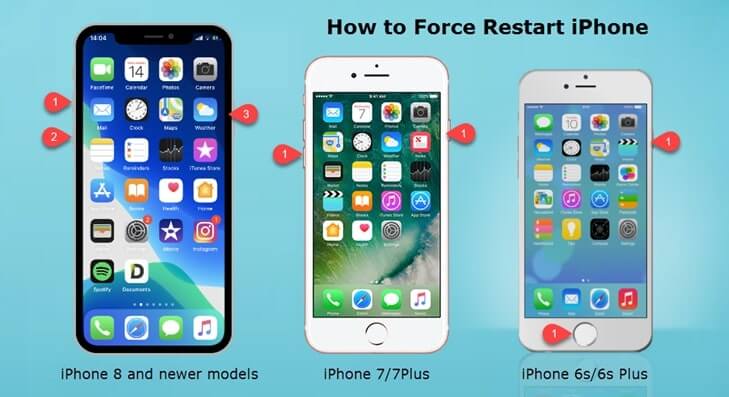 Fix3: Drain Out the Battery
One of the most straightforward solutions to the iPhone stuck on hello screen issue is to drain completely drain put the battery and then charge it for at least one hour. It is a logical solution to this problem. If you've tried waiting it out but are still facing the same issue, you'll have to do nothing but wait till your iPhone shuts down once it has used up all the power.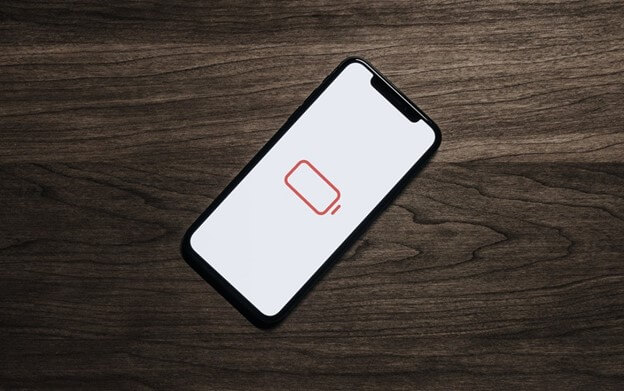 However, once you do this, don't immediately connect your iPhone to the charger yet. Allow a few hours to pass before connecting to a power source.
After this, proceed to restart it and if all goes well it will restart normally. This method should work just fine.
Fix4: Remove SIM Card and Restart
Try this method if forcing a restart doesn't fix your iPhone especially 12 or in case your iPhone doesn't have a home button problem. Proceed and remove the SIM card. Once you've done this disables your Wi-Fi network, and reboot your device. For users of the brand new iPhone 11/12/11Pro Max, this method should do just fine.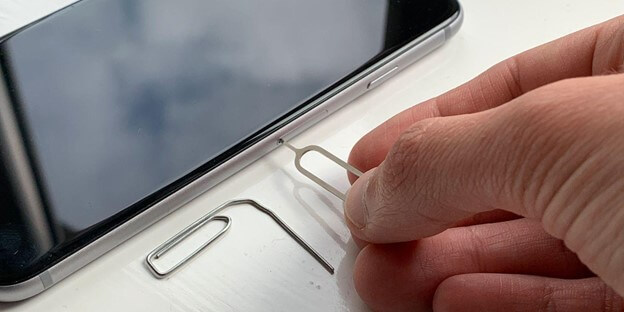 Fix5: Restore via iTunes
Restoring your iPhone to factory settings may be the solution to fixing your iPhone stuck on hello screen problem. You may not be able to reset your device via iCloud if Find My iPhone is switched off. If this is the case and you aren't sure if the Find My iPhone feature is turned on, the best option is to reset your device via iTunes.
How to restore via iTunes
Step 1: If iTunes doesn't open immediately, connect your iPhone to the computer and open it.
Step 2: When your iPhone is visible in iTunes, click on it and then select "Summary" from the drop-down menu.
Step 3: Proceed and click "Restore iPhone". Once again click "Restore" to be sure.
Step 4: iTunes will delete all of your iPhone's data and install the most recent software.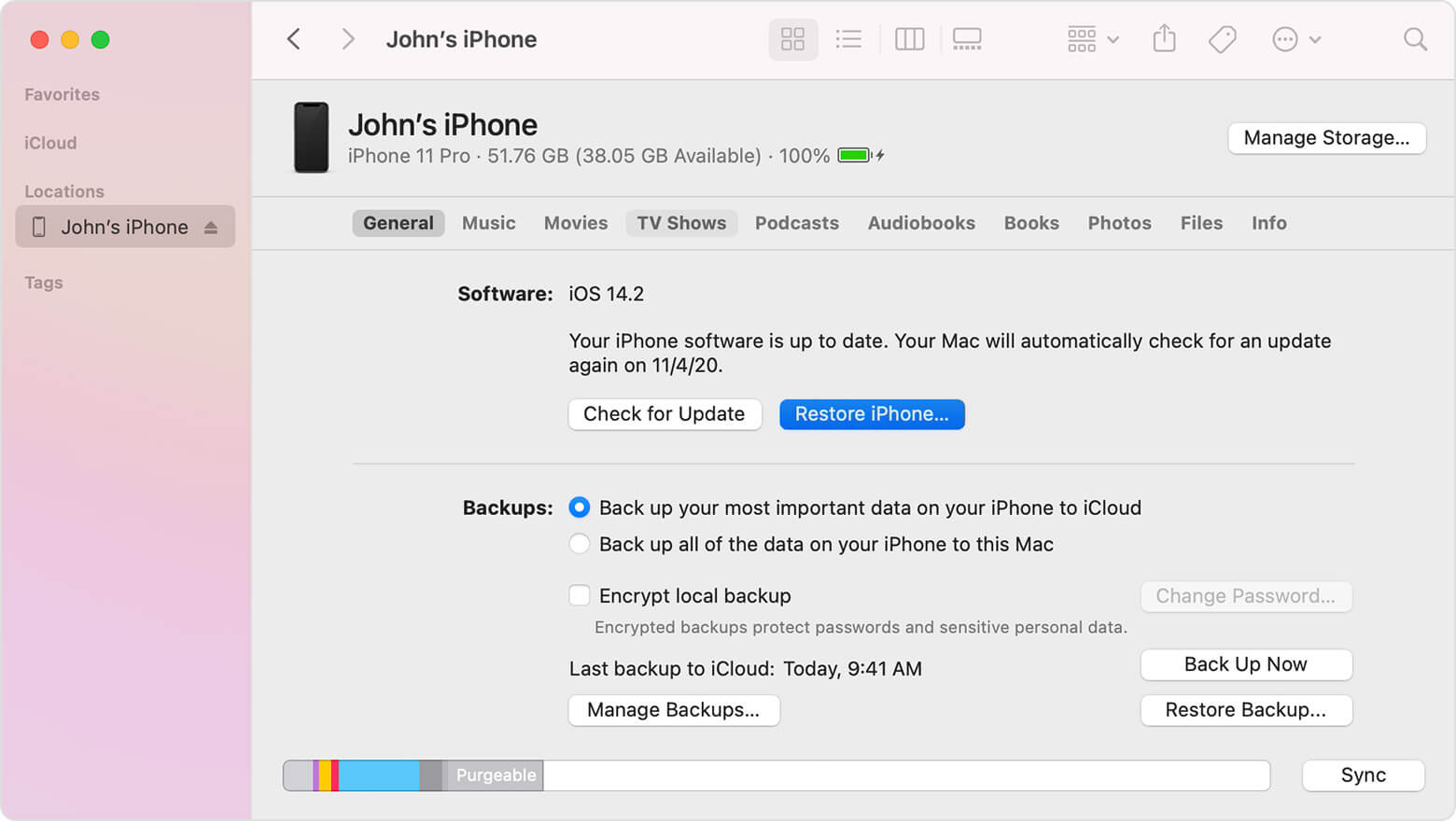 After your iPhone has restarted, you can restore your data from a recent backup to get it all back.
Fix6: DFU Mode
DFU which stands for Device Firmware is also a method you can try especially when most of the others aren't yielding any positive results. The DFU is a more advanced recovery/restoration process that helps if your iPhone is stuck, only shows a blue screen, or won't turn on.
Before taking part in this method/procedure you should know that it's quite risky. If not used correctly, the DFU can cause worse damage to your phone. It may stop working completely. Only use this method as your last resort when everything else has failed to solve the problem. Here's what you should do:
How to use DFU mode
1.With your charger, connect your phone to iTunes.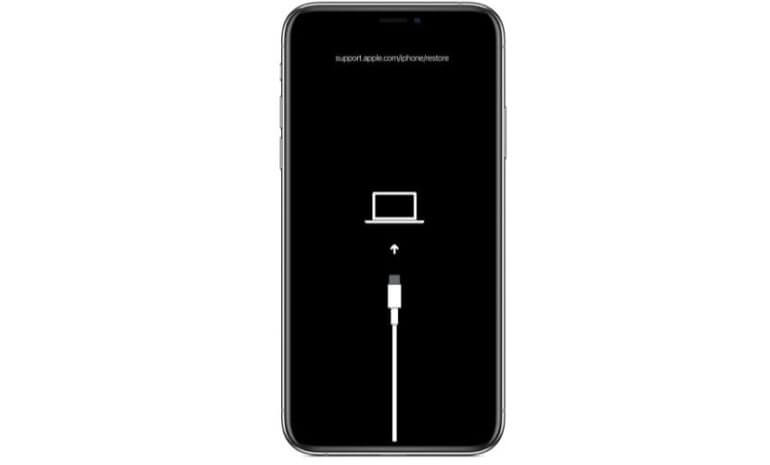 2.Press down the Sleep button for three seconds.
3.Press and hold the volume down and sleep/wake buttons at the same time for 10 seconds.
4.During this process, be sure the Apple logo does not appear on your screen. If it does, go through the process again.
5.Keep holding the volume down button while letting go of the Sleep button.
6.If your phone's screen remains black or if the charging + iTunes logo is not visible, it's in DFU mode.
7.You may then discover your iPhone in iTunes and restore it in DFU mode by selecting "Restore."
Fix7: Go to Apple Store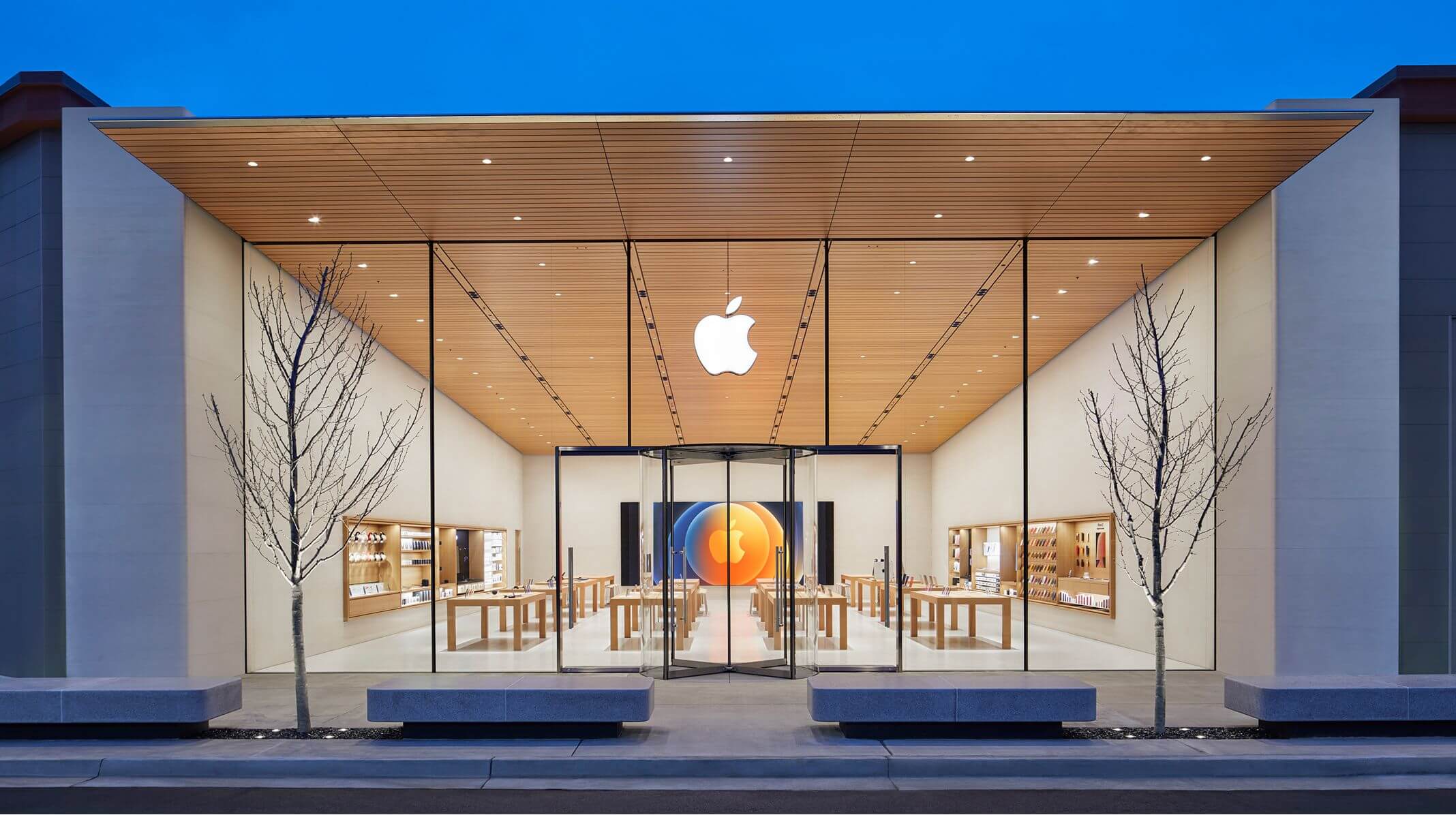 Have all the above methods failed to work out iPhone stuck on hello screen? You may need to contact Apple and report the problem with the issue. It may have to do with your phone's hardware.
You can simply contact Apple's support team, explain your problem and a technician will attend to you. Visiting the Apple store physically is an even better idea.
Schedule an appointment before going there.
FAQ
How do I bypass the hello screen on my iPhone without the home button?
Unfortunately, if your iPhone's home button is broken or non-functioning, you'll have to get it serviced before you can move past the "Hello" screen.
This is because the home button on iPhone models up to iPhone X serves as the device's principal control feature, for this reason, it must function well to ensure that you don't have any troubles.
Is hard reset bad for iPhone?
A reset, as Apple refers to it, or a hard reset, as you may refer to it doesn't affect or harm your iPhone in any way. According to them, do this only when a normal restart fails to clear the problem. Also keep in mind that a hard reset will clear and reset your user settings, third-party applications, data, user settings, saved passwords, and user accounts.
You may like: How to Fix "iPhone Stuck in Boot Loop"?
Conclusion
To sum up, the iPhone stuck on hello screen is a common occurrence. A force restart usually solves the problem, but if it doesn't work, you can try the options that we've shared, the StarzSoft Fixcon could solve the problem safely and save time. If you're troubleshooting on your own, the DFU should be your last resort as it's risky. If all efforts fail, seek advice from an Apple Store or a repair business and they'll assist you.