Mobile phones have become the most crucial part of our lives. We can't imagine a second without it. It covers us with our work, keeps us connected to our friends and family, and opens endless opportunities over a single tap. However, when it crashes, it becomes a huge hassle, especially when the microphone on iPhone won't work.
On a call and trying to convey a message, but the iPhone microphone not working correctly, it could be very nerve-racking. Whether there is a call disturbance, Siri can't understand commands, or the other person on the call can't hear you properly. Here is how you can fix and troubleshoot your iPhone microphone and get it working on getting back on track.
Part 1: Reasons Why is My iPhone Microphone Not Working
Bluetooth connection
Specific Application related
iOS is not up to date
Blockage in the microphone
Part 2: How to Fix Microphone Not Working on iPhone with Apple's Suggestion
1. Clear the Microphones
You must be wondering why is my iphone microphone not working or stopped out of the blue. Check and see if the microphone openings are filled with dust. If so, gently brush the opening with a dry, clean toothbrush.
Use a small needle or toothpick
Insert the toothpick into the microphone hole. Twist it around and scrape any debris that may be lodged in the microphone hole.
Use a toothbrush
Use a super-soft toothbrush if you're wary of using a toothpick. Gently brush it over to remove any dust or debris stuck in the microphone holes.
2. Fix for iPhone Microphone Not Working on FaceTime Calls
You are on facetime, and the receiver can't hear anything. You might start to think, why is my microphone not working iphone?
FaceTime Audio might not work for various reasons, but the most common is that you don't have a compatible device or operating system.
Checking Mute
Make sure you or the individual you're talking with hasn't muted your mouthpiece. Request that they check and tap their receiver symbol to amend this issue. Assuming it's muted, the symbol will be white.
Restart Device
Restart your device. A usual restart could enable you to open FaceTime again and make a call with working audio by closing all the apps you have running.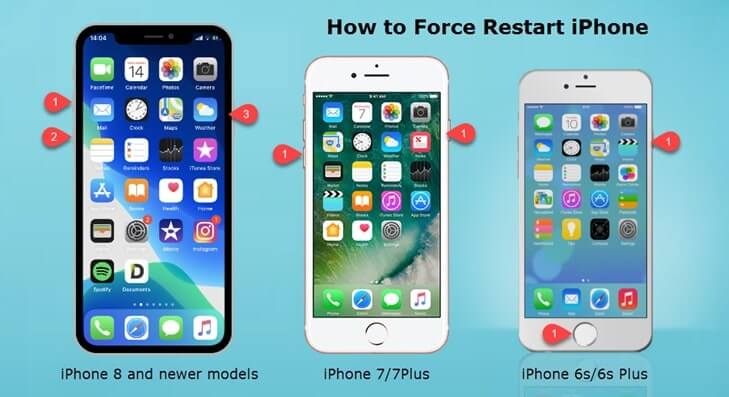 3. Fix Microphone Not Working on iPhone with Speakerphone
Talking on speaker and all of a sudden, your voice can't be heard; you will start wondering why is my microphone not working on my iphone? You're not sure why the speaker microphone won't work on your iPhone. You tapped the speaker button during your call. However, something turned out badly.
Close And run the Phone App
Shutting and returning the Phone application on your iPhone permits it to close down, then start again when you resume it. Consider it restarting your iPhone, however, for the Phone application.
Reset Network Settings
Resetting the networks on your iPhone will erase all of your iPhone's Wi-Fi, Bluetooth, VPN, and Cellular settings and restore them to factory defaults. Sometimes, resetting the network settings can fix issues with the Phone app, especially if a software file is malfunctioning or has become corrupted.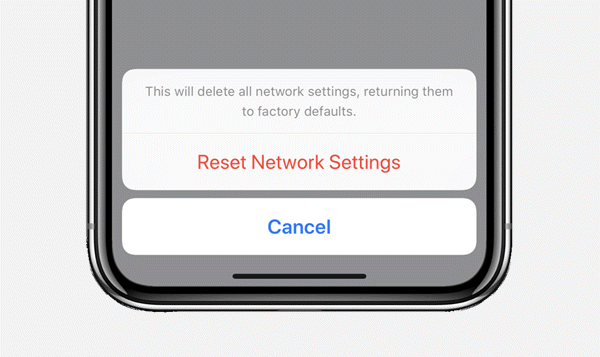 4. Fix Mmicrophone on iPhone Not Working on a Specific Application
Here is how to fix iphone microphone not working. You can decide whether to allow or refuse access to the microphone for specific applications.
1. Open Settings.
2. Tap Privacy.
3. Tap Microphone.
4. Toggle Access per App.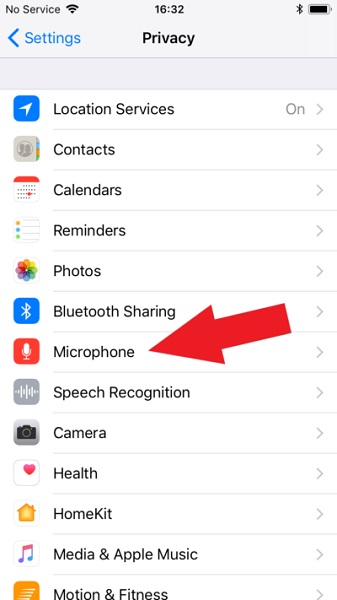 5. Contact Apple Support
Ever caught yourself wondering why does my microphone not work on my iphone 7? Get the help you need.
Support by Telephone
You can converse with an Apple Advisor by calling your nation or district's Apple Support telephone number.
Support by Application
Wondering why iphone 7 microphone not working all of a sudden. Get customized admittance to answers for your Apple items by downloading the apple support application.
For more information, visit: https://support.apple.com/contact
Part 3: How to Fix iPhone Microphone Not Working on Calls without Data Loss
Your instant fix to all iOS, iPad, and macOS issues with StarzSoft Fixcon. It's one-stop to all your problems with your iPhone and brings it back to normal without any data loss. Follow these simple steps to fix your issue without losing important data.
1. Choose a mode setup of your choice. You should see options, including standard, advanced, or entry-exit recovery.

2. To install the Application, you must download the firmware.
3. Once the download complete, start the repairing process by clicking on the Continue button.
Part 4: How to Fix iPhone 11/12/13 Microphone Not Working with Common Tips: Low Fix Rate
1. Reset All Settings
Still, microphone stopped working on iphone. Restoring your Apple to default settings helps when the gadget crashes and resets itself or when applications freeze/hang or reset the gadget. From the Home screen, navigate:
1. Go to Settings > General.
2. Upon scrolling the screen, you will find the transfer or reset iPhone option above the shutdown.
3. Tap on Reset and choose Reset All Settings.
4. If presented, enter the passcode.
5. Tap Reset All Settings to confirm.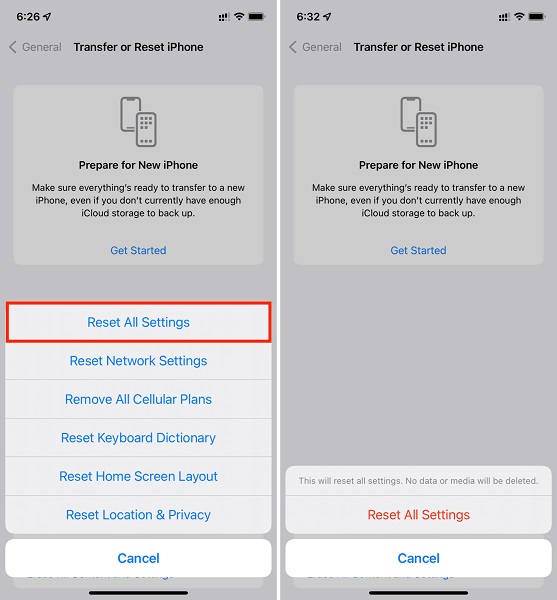 2. Update iOS
Back up your gadget utilizing iCloud or your PC, plug your iPhone into power, and associate with the web with Wi-Fi. Now, follow these steps.
1. Head over to iPhone settings from Home.
2. Go to General and then software update.
3. The following screen will show you all the available updates.
4. Install the one you require.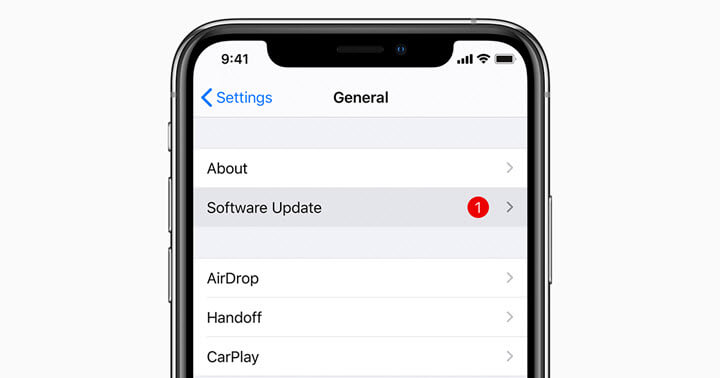 3. Restore to Factory Reset
Select Settings > General > Reset to reset your iPhone, and what's more, click Erase All Content and Settings. Ensure you back up your iPhone first to reestablish your information shortly.
Conclusion
There are many reasons the microphone of your iPhone isn't working correctly, and there are plenty of reasons behind it. It could be because of a protector/case cover or dirt inside your microphone holes.
There are many fixes to this problem through troubleshooting, restarting the phone, updating the Application, or closing it and re-running it. There are some fixes available on apple support as well. However, many people lose valuable data from their phones after trying these procedures. In that case, StarzSoft Fixcon is here to save valuable data without worrying about anything. It is free to download.