You tried to open TikTok and load videos, but Tiktok doesn't respond. Or you wanted to upload a video to your TikTok, but Tiktok refused to serve your purpose.
Unfortunately, facing the "TikTok not working on iPhone" issue is a new norm nowadays, and no one likes having faced this issue.
You can assume several reasons to be the main cause of this issue, but we'll tell you how to eliminate this unwanted situation.
Part 1: Why is TikTok Not Working on My iPhone
Tiktok is one of the most popular platforms, and the problem comes when you find it hard to use TikTok on an iPhone.
There can be more than one reason behind you facing "TikTok not working on iPhone", and you can find the main reasons below.
A corrupted TikTok app might be the root cause of your issue.
If you don't clear the Tiktok cache, it could be dangerous for your TikTok.
Not updating the TikTok app regularly might also cause various issues.
Software bugs on your iPhone can also be the factor behind this issue.
A weak internet connection could also cause chaos.
Part 2: How to Fix TikTok Not Working on iPhone with One Click
If you're worried after encountering the "Tiktok not working on iPhone" issue, you can opt for StarzSoft Fixcon. It enables you to fix any iOS issue in one click, and adding to that, Starzsoft Fixcon doesn't cause data loss when fixing minor iOS problems.
Fixcon is a mouthwatering third party that offers an effortless user interface. Moreover, you can also put the iPhone into recovery mode without losing data.
1. Install Starzsoft Fixcon on your PC and launch the software afterward. Next, Connect the iOS device to the PC.
2. Please enter the main interface of Starzsoft Fixcon and select Standard Repair Mode, as it doesn't cause data loss.

3. After ensuring the information on your screen is about your iPhone, tap on Download to start downloading the firmware package.
4. Press on the "Continue" option to start restoring your iOS device. The repairing process will take a few moments, provided you've got a healthy internet connection.
Once the process gets completed, you'll need to restart the iOS device and check Whether the TikTok issue you were having is fixed or not. You're most likely to get your issue solved using StarzSoft Fixcon
Part 3: How to Fix TikTok Not Working on iPhone
with Useful Solutions
1. Restart Your iPhone
If you're having a "TikTok not working on iPhone" issue, the first thing you'll need to try doing is to restart your iOS device. Doing so can help you fix many iOS issues, and you never know; it can also fix the TikTok issues.
Here's how to restart your iPhone.
1. Press and hold the iPhone Side and Volume button until you see the "Slide to power off" button on the screen.
2. Next, swipe the white and red power icon to your right side to turn your device off. To turn your iPhone on again, you'll need to press and hold the side button until the Apple logo appears.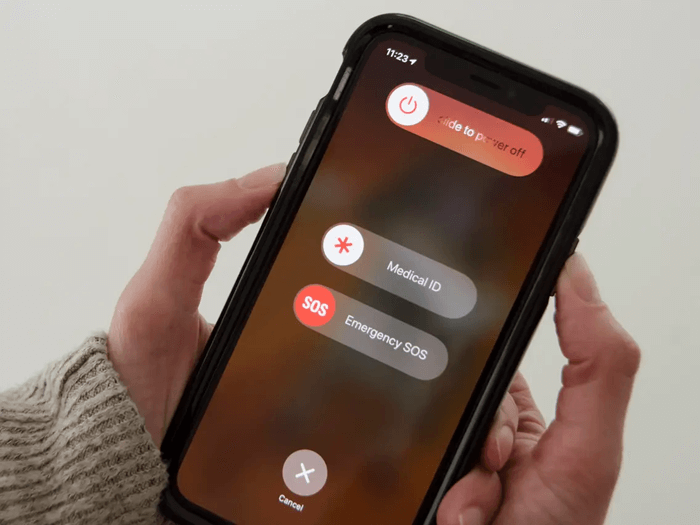 2. Update Your TikTok
If you haven't updated Tiktok for a while, you might face the "Tiktok not working on iPhone" issue. TikTok tends to update the app to ensure users don't face any problems using this popular app. Here's how to update Tiktok if a new update is available.
1. Launch App Store and clock on your account icon. Next, navigate to the list of all apps on your iPhone.
2. Tap "Update" next to the Tik Tok option.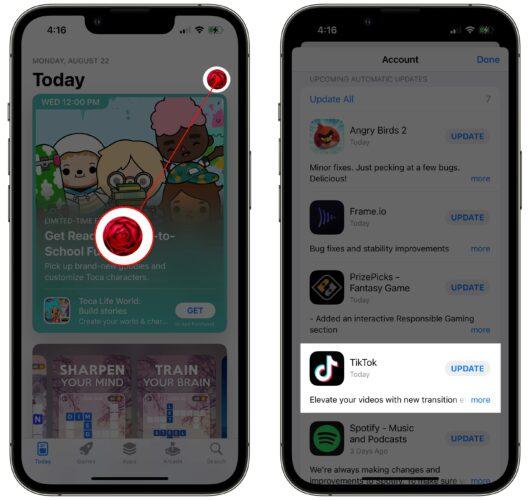 3. Delete and Reinstall Your TikTok App

Your TikTok app might get corrupted, and that could end up causing the issue you're struggling with. It would be wise to remove the app from your iPhone and install it again. Here's how to do it.
1. Press and hold onto your TikTok app until a menu appears. Tap on Remove App>Delete app>Delete to remove your app from your iPhone.
2. To install TikTok again, you'll need to visit the App Store and search for TikTok. After finding it, install it on your iPhone.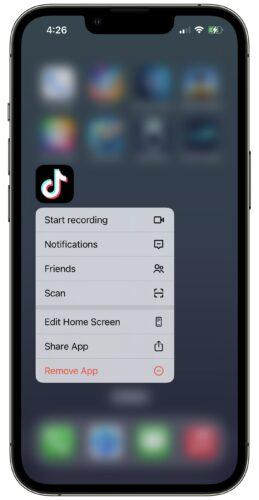 4. Updating iOS When TikTok is Not Working on My iPhone

Despite having updated Tiktok or installing it again, if the "TikTok is not working on my iPhone" issue persists, you'll need to check for an iOS update.
If you're using an older iOS version, it creates various issues for your iPhone, and you won't be able to run some apps appropriately. Follow the Guide below to update your iPhone.
1. Tap on the General icon after launching the iPhone settings.
2. Navigate to the "Software Update" option and install the new iOS update.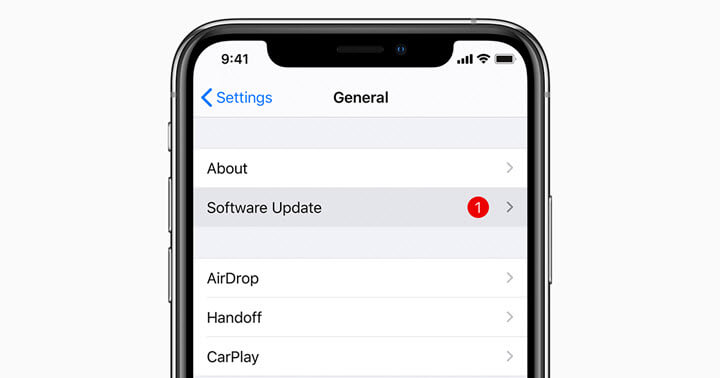 5. Clear App Cache If TikTok Not Working on iPhone 12/13
No one bothers to clear the TikTok app's caches regularly. A corrupted or overloaded cache might cause the issue you're currently experiencing. Thus, if you cannot load your videos on Tiktok, you might consider clearing the TikTok cache. Follow the step-by-step Guide below to do it.
1. Press on the profile icon after launching the TikTok app on your PC.
2. Select the "Settings and Privacy" icon after hitting the menu icon.
3. Press on the "Clear Cache" icon to clear the app cache.

6. Reset Network Settings

Some connection issues might lead to the "TikTok not working on my iPhone" issue, and you can fix these connection issues by resetting your network.

Although, doing so will remove the saved network information, including passwords, VPN info, and WiFi networks. Here's how to reset iPhone network settings.

1. Open iPhone settings and navigate to the "Reset" option. Next, tap on the "Reset Network Settings" option.
2. Enter your password and press the "Reset Network Settings" option to confirm the action.

7. Disable Restrictions on Your iPhone


If you enabled the "Content Restrictions" feature on your iPhone, that might also prevent you from using Tiktok. Apple introduced this feature to restrict people from using certain apps on iPhones. Here's how to check Content Restrictions

1. Navigate to iPhone settings and tap on "Screen Time."
2. Click on "Content Restrictions" after pressing Content and Privacy Restrictions.
3. After entering the "Screen Time Passcode," press on "Apps." Now, you can alter the restrictions based on your choices.

8. Contact Tiktok Support


After trying almost every trick, if things don't get better, you can contact TikTok support. You can opt for TikTok support and tell them about the whole scenario.

If you think there is an issue with your TikTok account, you can consult with Tiktok professionals to resolve the problem.

Final Words

You don't need to try too much if you have encountered the "Tiktok not working on my iPhone" problem, which can worsen the situation.

It would help if you skimmed through this Guide to find the most efficient ways to fix your issue. Of all the methods, acquiring the services of StarzSoft Fixcon is the best way to go. This tool offers mind-blowing services that stimulate fixing 150+ iOS issues with ease.