Instagram is an amazing application and is used by almost 1 billion users worldwide. It is popular for several reasons, including a user-friendly interface, content, filters, attractive pictures, and more. Since it is in high demand, it has some drawbacks as well. Many iPhone users have complained about Instagram notifications not working on iPhone. If you are also facing the same thing, don't panic as here you will find about how to fix this problem without any hassle.
Why Am I Not Getting Instagram Notifications Even Though They Are On?
There can be many reasons why Instagram is not showing notifications on your iPhone device even though Instagram notifications are turned on. Some of the top reasons are as follows.
You have reached your daily notifications limit.
You didn't turn on push notifications.
Don't disturb mode is turned on.
You didn't clear the Instagram cache.
Your Instagram settings are not adjusted.
You don't have a stable internet connection.
These are the top reasons why your Instagram notifications are not working on iPhone. But as mentioned above, you can easily fix this problem by following the techniques below.
100% Workable Way to Fix Instagram Notifications Not Working on iPhone
If you are looking for a 100% authentic way to fix Instagram notifications not working on iPhone, then we recommend downloading the Starzsoft Fixcon application. This software has the ability to repair almost all iPhone issues. Using it, you can effortlessly repair 150+ iPhone problems, including the notification issue. Moreover, it has a user-friendly interface which is perfect for non-technical users. So, if your Instagram has become a big headache for you, then check out the steps below to fix this problem.
First, you have to download the app on your PC. Once done, launch it and follow the next step.
Once you have launched the application, you will see three different options on the screen; Standard Repair, Advanced Repair, and Enter/Exit Recovery Mode.

You have to choose the Standard repair option to fix the notifications problem. Don't forget to connect your iOS device using a USB cable.
The program will detect your device and will automatically redirect you to the next step.

You will see different firmware packages on your screen, so choose any suitable package and hit the "Download" option.

Next, you have to wait for a few minutes until the downloading process is done.

Once the firmware package is downloaded, click the "Continue" option to start the process.

The repair process will start soon.

Once the process is done, your iPhone will restart again, and instagram notifications not working iphone will be resolved.
13 Other Fixes for Instagram Notifications Not Working on iPhone 11/12/13/14…
If you also want to try other fixes, then here are the 13 other best solutions that you can try to fix Instagram notifications not working on iPhone. Let's discuss these fixes one by one, so you can resolve this problem in no time.
1.Allow Instagram Notifications on iPhone
If you are facing this issue, it means you didn't enable your Instagram Notifications, so the first thing you have to do is turn them on. Here is how you can enable these notifications on your iPhone.
1.Open your Settings application and look for the "Notifications" option.
2. From the Notification Style section, find and look for Instagram.

3. Now, turn on the "Allow Notification" slider, and that's it; you are good to go.
2.Turn On Push Notifications on Instagram
If you are still facing the problem, one likely reason could be your push notifications. Yes, that is right. If your push notifications are not turned on, you won't get the notifications. Here is how you can turn them on.
1.Open your Instagram application and go to your Settings.

2.Next, look for the "Notifications" option.

3.Turn off the "Pause All" option to enable Push Notifications. You can also customize the notifications according to your preferences.
3.Turn Off the Do Not Disturb Mode
Turning off Do not Disturb mode is another possible fix to resolve the Instagram notifications problem. You can visit your Settings application, and from there, you can check if Do Not Disturb is turned off or not. If not, please turn off the Do Not Disturb mode. Now you can check if the Instagram notifications can work on iPhone.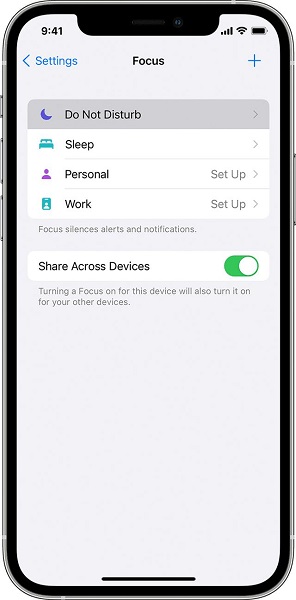 4.Turn Off Low Power Mode
You may switch to low power mode to save our battery life, but it could restrict the notifications. So, turn off Low Power Mode if you are facing not receiving your Instagram notifications. Here is how you can easily turn off Low Power Mode on your iPhone.
1.Open your Settings app, and look for the "Battery" option.
2.If the Low Power Mode is green, it means it is turned on. So turn it off, and you are good to go.
5.Restart Your iPhone
Restarting the iPhone can fix many serious bugs, including Instagram notifications not working. Also, it is simple, and anyone can do it without any hassle. To restart your iPhone, follow the guide below.
1.Press and hold both the volume button and the side button until you get the power-off slider.
2.Drag the slider and wait for about 30 seconds until the device is turned off.
3.To turn on your device, press and hold the side button until you see the Apple logo.
Hopefully, this will resolve your issue, but in case you still are not satisfied, we have 8 more solutions ready for you.
6.Clear Instagram Cache
As mentioned above, clearing your Instagram cache can be helpful in getting the notifications back. Many people don't know the right way to clear the cache, but it is very simple. All you have to do is delete the current Instagram application and reinstall it again. Doing this will easily clear the Instagram cache.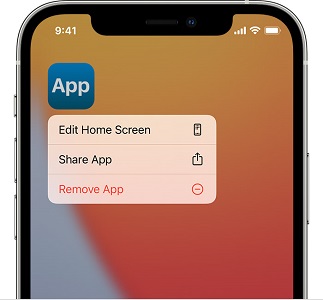 7.Switch to A Stable Network
Sometimes slow internet connection can be the main reason why you are not getting notifications. So, it is recommended to look for a stable network so you don't have to face this kind of issue. Here is how you can change your network.
1.Open your Settings application.
2.Go to the Wifi option and look for another network.
8.Turn On And Off Airplane Mode
If you still didn't get the notifications, it's time to play with the airplane mode option. Turn on and off your Airplane mode can solve the Instagram notifications issue.
1.First, open your Settings application and look for Airplane Mode.
2.Tap the toggle to turn on the Airplane mode.
3.Now, wait for a few seconds and tap again to turn it on.
Once you have turned off the Airplane mode, check your Instagram application and wait for the notifications.
9.Reset Network Settings
If you still didn't get any Instagram notifications on your iPhone, then it's time to reset your network settings. Resetting the network is a straightforward process and won't require much time. Here is how you can reset your network.
1. Open your Settings app and search for the "General" option.
2. Scroll down and click the "Reset" button.
3. Hit the "Reset Network Settings" option and enter your passcode. Then click Reset Network Settings to confirm the process.
10.Log Out and Log In Instagram
The other solution which will help you in fixing the Instagram notification problem is by logging Out and Logging In from the application. This will hopefully resolve your problem. You can check out the steps below to do that.
1.Open your Instagram app and click your Profile picture at the corner of your screen.

2.Click the menu and open the "Settings" option.

3.Click the Log Out option and wait for a few seconds before logging in again.
4.Now, log in with your information and check if the problem is solved.
11.Update Instagram
Notification issues can occur because of not using the latest Instagram version. So, we would recommend updating the Instagram application so you can fix your notifications problem with ease. You can follow the mentioned steps to update the Instagram application.
1. Open the App Store application on your iPhone.
2. Now, click the Account icon at the top right of the screen.
3. Scroll down and look for the Upcoming Automatic Updates section.
4. From there, search for Instagram and click the "Update" option.
12.Reinstall Instagram
If updating your application was not helpful for you, then we suggest reinstalling the Instagram application. Yes, it will remove the cache, too, and will definitely resolve your issue. You can visit the App Store to reinstall the application.
13.Factory Reset iPhone
Sooner or later, you have to perform a factory reset to fix various iPhone issues. So, after trying all the solutions, if you are not getting the notifications, it means something is wrong with your iPhone. In this case, we recommend performing a factory reset, so you can fix your iPhone problems. Remember that it will erase all your data, so don't forget to create a backup. To factory reset your iPhone, you need to follow the below steps.
1.Click Settings > General > Transfer or Reset [Device].
2.Then, click the "Erase All Content and Settings" option.

3.Enter your passcode and confirm the process.
4.Wait until the process is done.
Conclusion
That's it! We have mentioned all the possible ways to fix Instagram notifications not working on iPhone. You can try the solutions one by one and solve the issue in no time. Apart from that, if you think that your iPhone needs to be repaired, then you can try StarzSoft Fixcon iOS System Repair. It is an amazing app and resolves all your iPhone issues without data loss.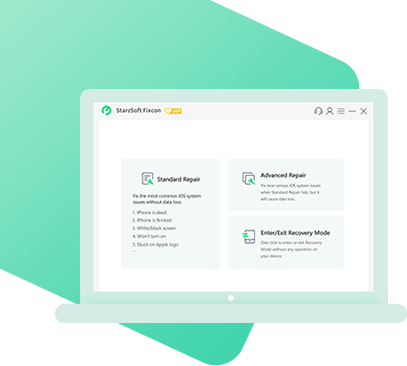 The tool is both fast and easy to use.
The professional tool fixes different issues without causing data loss.
Fixcon is fully compatible with all iOS versions.
Its free trial version lets you confirm whether it will work for you.