What are the Reasons Behind This Problem?
There are a number of reasons why your iPhone might get stuck on the lock screen, and we will try to go through some of the most common ones for you, and give you some advice on how to fix them. One of the most common issues is when the device has run out of power and is frozen. Other causes include:
1.The iPhone might be locked to a wrong passcode. If this is the case, then you should try to enter your passcode again. If it doesn't work, then go back and unlock your phone with the touch unlock function included in newer iPhones. Sometimes the iPhone will lock on its own, so while checking if it's unlocked may seem like an obvious step, it's one you don't want to accidentally overlook.
2.The iPhone might not be connected to a power source, or it may have run out of battery life already. In this case, connect your iPhone to a power source by charging it with a lightning cable or connecting it with any Apple-certified charger.
If you wondering about your phone battery, the battery level on an iPhone is calculated based on the percentage of power remaining out of the full charge. When charging your iPhone, the battery icon on your screen will display a lightning bolt with a percentage next to it to show how much charge is left. As you use your phone, the battery depletes and the "low battery" icon will appear with an X inside it when you reach 10%. Keep your phone charged to avoid any issues.
3.Some lesser but also known and recorded problems include a failed ios system update. Another one could be a memory overload such as downloading too many apps or music files at once.
Sometimes it's hard to keep all your apps organized on your phone. There are so many to choose from and it's easy to download more than one app thinking you need it only to find out later that you don't. Being sure to not overload your iPhone with apps is a great way to avoid this problem.
4.Last you might have downloaded an app that is causing problems such as crashing or freezing. If you're able to identify this app, it is best to delete it.
The Easiest Way to Fix iPhone Stuck on Lock Screen — Without Losing Data
Do you have an iPhone that's stuck on the lock screen? There are many different reasons why your iPhone may be stuck on the lock screen. There are a few ways to approach this, most people with this problem will want to keep their data intact as well, so we'll start with fixes that allow you to keep your data on your phone.
The best way to fix this issue is to do a hard reset. If you don't know how to do this, then follow these steps:
Step1: Turn off your phone by holding down the power button for around 10 seconds or until it shuts off.
Step2: You could also, hold down the power button until there is a red slider. Slide it across to "Slide to Power Off".
Step3: Once your phone has shut down, press and hold both volume buttons for 10 seconds or until the Apple logo appears on the screen.
If this does not fix your issue, the next best step is to use StarzSoft Fixcon which can fix an iPhone stuck on lock screen in minutes. It's a much better option than spending hours troubleshooting and getting nowhere.
Use StarzSoft Fixcon to Fix iPhone Stuck on Locked Screen
Step1: Download StarzSoft Fixcon and launch it, connect your locked iPhone to PC with a USB.
Step2: Click" Standard Repair" Mode.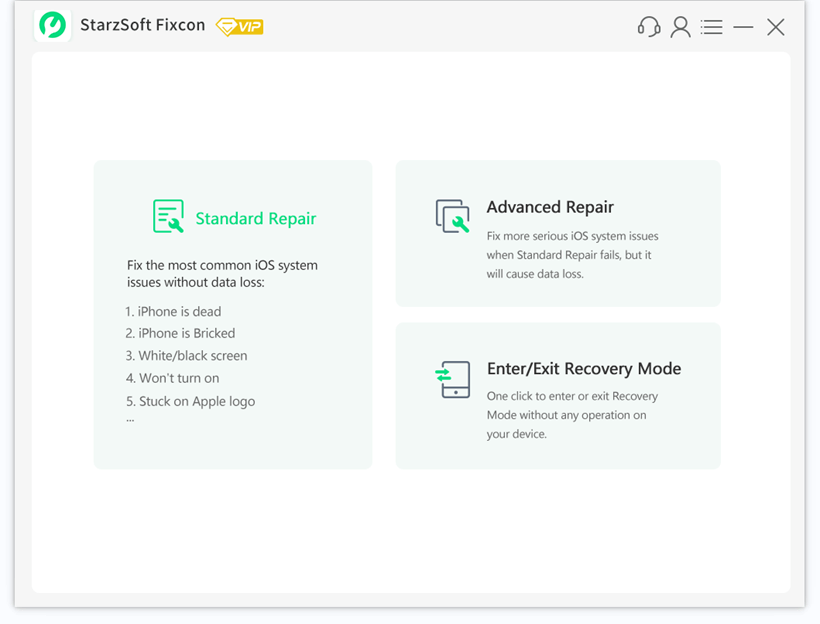 Step3: Download the firmware package and follow the instruction.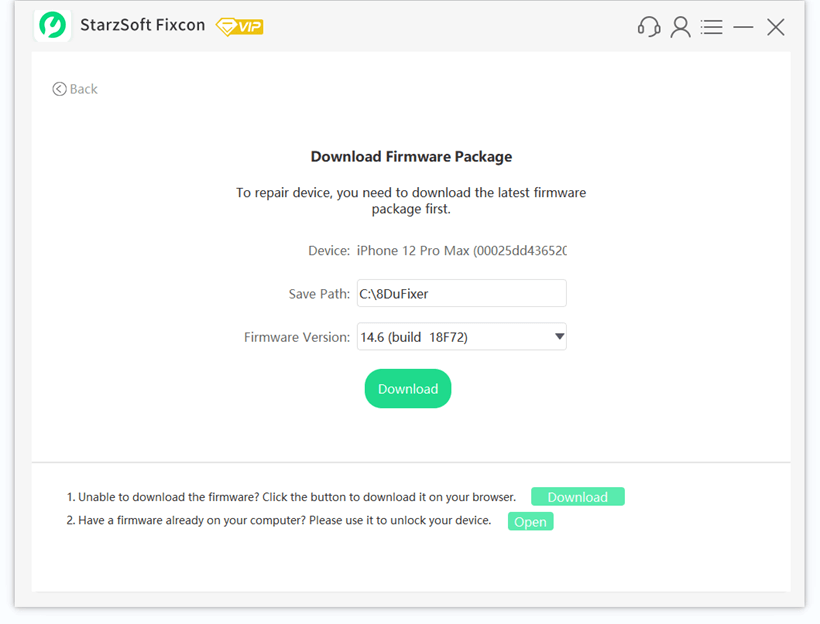 Step4: Start to repair and finally fix the iPhone stuck on lock screen and back to normal.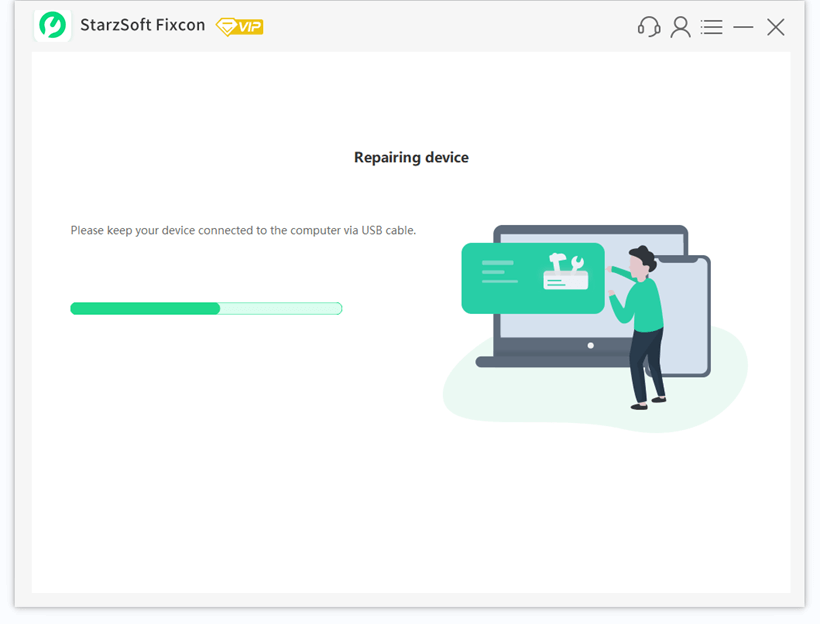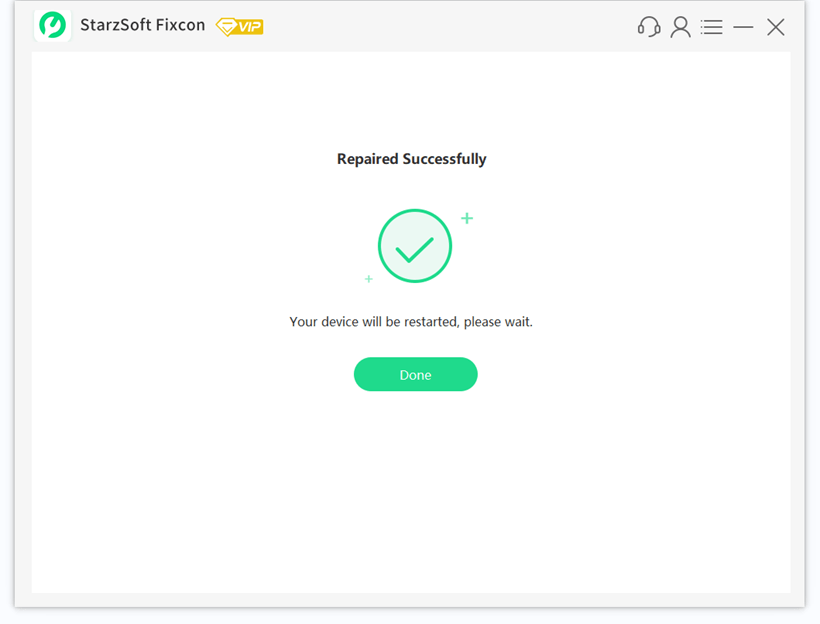 Like the above solution, using StarzSoft Fixcon does not result in data loss, and all your iPhone data will stay intact and safe.
How to fix iPhone Stuck on Lock Screen Fast But — With Data Loss
If you're experiencing an iPhone that is stuck on the lock screen and you would like to fix this issue as quickly as possible, and don't mind the possibility of losing your data, we have a few hotfixes that will work in minutes.
The easiest way to do this is to Factory Reset your iPhone. This means that all data will be deleted from the phone. You can do this as well as erase your iCloud account by going through the process for a factory reset.
Again this will usually fix your iPhone stuck on lock screen but it comes at the cost of losing all of the data on your phone. However, if you have data uploaded to iCloud, that data should be kept safe.
Restore the iPhone via iTunes
You could also try restoring your iPhone via iTunes. Restoring your iPhone data doesn't have to be difficult. All you need is your iOS device, a computer with iTunes installed, and a cable to connect the two devices.
Step1: The first step in restoring your iPhone is to open iTunes on your computer. If you own an Apple device, such as a Macbook iTunes should already be installed on your computer.
Step2: Next, plug the cable into the side of your computer and plug the other end into one of the jacks located on your iOS device. You'll know that it's connected when you see a small image of an Apple device in the computers' taskbar at the bottom right corner.
Step3: Once you find your device on the iTunes interface, you will see the option to restore it.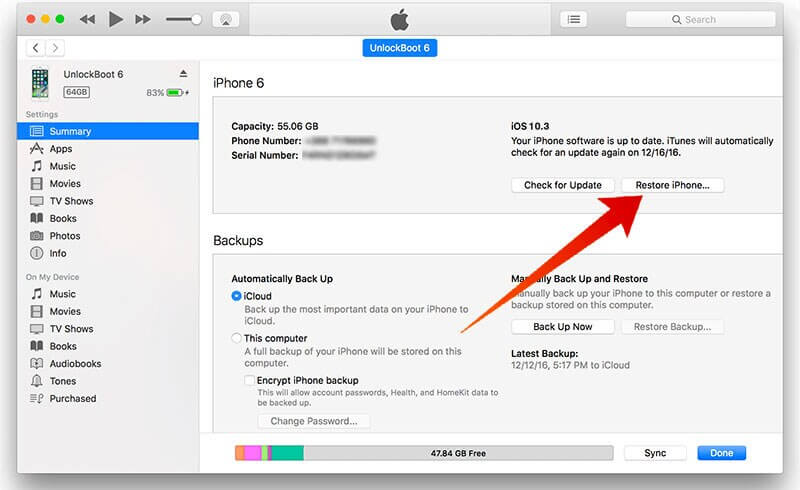 Other Ways to Try Fix iPhone Stuck on Lock Screen
There are a few different ways you can try to fix your iPhone if it gets stuck on the lock screen. And, before you decide that you need to take your phone into a store or buy a new one, these methods might work for you.
Some of these methods require that the phone be turned off and then restarted. If the iPhone is not functioning properly enough to turn off, then this may not work.
Instead, you might need to try a solution like StarzSoft Fixcon which works in minutes or take your iPhone into the nearest Apple Store.
1. Ask Someone to Call You
This is one of the easiest ways to bypass the iPhone Lock screen. If you don't know the password, simply call your own device from another phone. Or have a friend call your phone. On some iPhone's this may allow you to bypass an iPhone that is stuck on the lock screen.
2. Power off your iPhone
iPhones are one of the most popular smartphones in the world, but they can have their share of bugs. When an iPhone freezes up, one way to fix it is to power off your device and then turn it back on.
This may be the easy solution to fix an iPhone that is stuck on the lock screen, and it can allow you to unlock your phone and get inside again.
3. Hard Reboot Your iPhone
While we already mentioned this option, it's worth mentioning again as sometimes a hard reboot can be an easy fix to your issue. When you have an iPhone stuck on lock screen, it can be frustrating.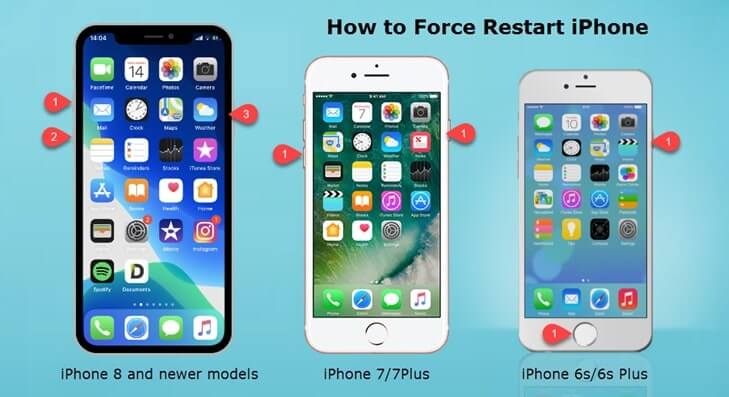 Hold down both sleep and home buttons simultaneously for about 10 seconds or until the screen turns off. Once the reboot is done, you should fix any issues relating to your phone being stuck on the lock screen.
How You Can Prevent This Problem From Happening Again
No one purposely wants to get locked out of their phone or deal with bugs or freezes that seemingly come out of nowhere. To avoid this in the future let's look at why this happens and look at some ways to prevent it so you won't have to go down a list of troubleshooting options again.
First is the way you use your phone. For instance, there have been reports that constant use of Siri could lead to more frequent apps crashing and freezing.
You'll also want to be mindful of the apps you download, some apps, namely games, require a lot of resources to run.If you have a lot of games open on your iPhone that require many resources, it could slow your phone down and cause it to freeze which will lead to an iPhone stuck on lock screen.
Another factor is the frequency of updates. Updates are essential but if they are not done correctly, they can create bugs in the software which can impact performance and cause problems with your device's functionality. Usually, the best time to update your iPhone is when it notifies you of an update, this way your phone is always on top of the bugs.
Additionally, third-party keyboards can also cause problems with your device's performance and functionality. It's best in this case, to stick with the default Apple keyboard when typing.
Conclusion
If you're mindful of your phone, your phone will be mindful of you, and you'll run into fewer problems in the future. We hope by now you have learned how to prevent your iPhone from being stuck on the lock screen and running into this issue happening again, and if you do run into that problem again, be sure to revisit our tips above to fix any issues.