While the iOS experience is undeniably better than many others, the iPhone still has its cons. From stuck in the boot loop to iPhone stuck on update completed screen—the problems are there and they are annoying! The problem is reported by many iOS users in various Apple forums. Additionally, users claim that their phones get stuck on various stages of the updating process. However, it's especially troublesome when the users receive update completed notifications only for the screen to become a full stop.
However, if you are encountering such an issue with your iPhone, read this post to find out what to do when your iPhone is stuck on update completed screen.
But, before we get started. It is important to know the reasons for your iPhone is stuck on the update completed screen.
Why "iPhone Stuck on Update Completed Screen"?
It can be the following 4 reasons:
Storage full
Let's face it, IOS users encounter storage problems now and then. It's tedious and can lead to our main issue at hand that is being stuck on the update completed screen. Key tip, users can always upload their content on iCloud and save themselves plenty of space on their iPhones.
Overheated
As mentioned before, your iPhone can be stuck during the updating process. If you face a problem when the update is complete and your screen is stuck, then it means that your phone overheated during the process. Key tip, to cool down your iPhone during the updating process, keep it away from direct sunlight and remove your phone's case. Turning off location services and Bluetooth can help in cooling down your phone.
Corrupted data
Sometimes, downloading certain applications or data can prove to be corrupted. This can lead to many problems including getting your iPhone stuck on update completed screen. Be careful when downloading files or applications; check reviews before installing anything on your iPhone.
Poor Wi-Fi connection
Having a good working internet connection is important both during and after the updating process. If you get your iPhone stuck on update completed screen, restart your router—it may be the problem.
What Kind of Problems May Occur during the iPhone Updating Process?
IOS users have complained at the Apple forums about the various issues they experience during the updating process. Many of the problems include:
Stuck on preparing update
Many users experience issues at the beginning when their iPhone gets stuck while preparing an update. Rechecking the internet connection, removing the case, closing any background apps and location services can swiftly fix the problem.
Frozen during the update
The classic move: your phone getting stuck or frozen during the update. As mentioned above, checking your Wi-Fi connection and closing Bluetooth can hopefully fix the problem.
iPhone stuck on update completed screen
And that is why you are here. This essay will provide you with a handy guide to solve this tedious problem in no time. Therefore, Let's get started.
How to Fix iPhone 7/8/X/11/12 Stuck on Update Completed Screen?
From overheating to a bad internet connection, your iPhone can provide you with a number of issues. However, if you are specifically facing a motionless screen with a single dull update completed headline—Here's What you need to do to fix it:
Fix1: Force Restart
Restarting your iPhone forcefully can cause all the functions to stop and start over when you restart your phone, causing the update completed notification to go away. Key tip, it is advisable for iOS users to restart their phones every two weeks, it's like breathwork for your phone without any cons.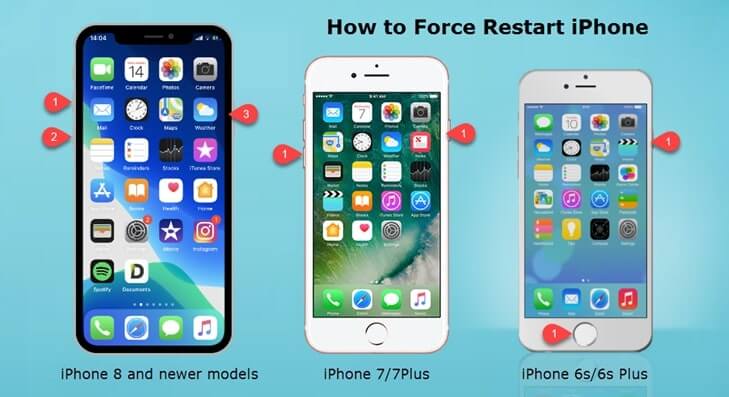 Fix2: Using StarzSoft Fixcon Tool
StarzSoft Fixcon is a fast and easy tool for fixing any iPhone-related problems. It can repair your phone without any unnecessary data loss while maintaining your privacy. With its two possible modes, standard and advanced mode, users have an easy guide and tools in their hands to fix their phone related problems.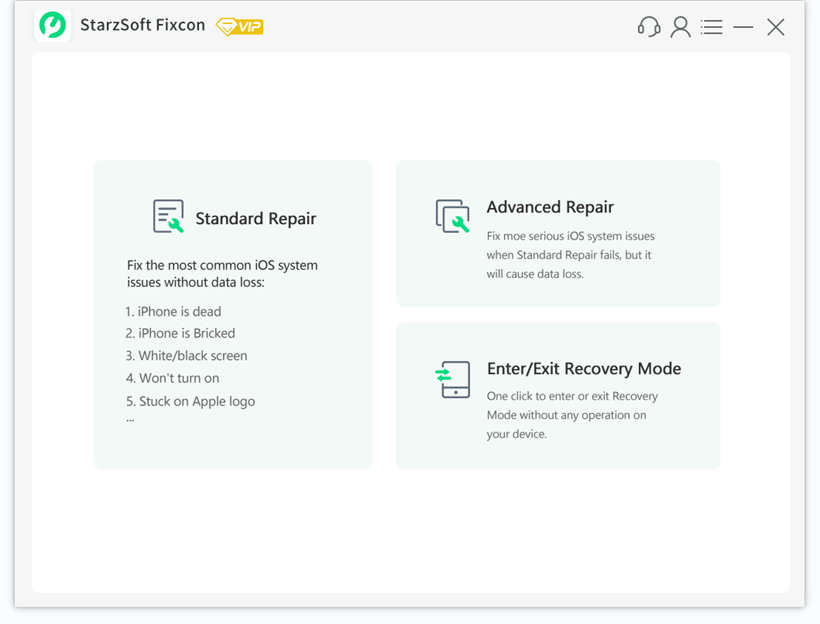 These steps will show you how to use StarzSoft Fixcon to fix your iPhone effortlessly.
Note: standard mode will easily fix most of the iPhone issues including the iPhone stuck on update completed screen—without any data loss. However, Advanced mode will tackle stubborn issues but it may cause data loss. Hence, our experts suggest using standard mode for this particular issue mentioned in the essay.
Step 1: Connect your device to the computer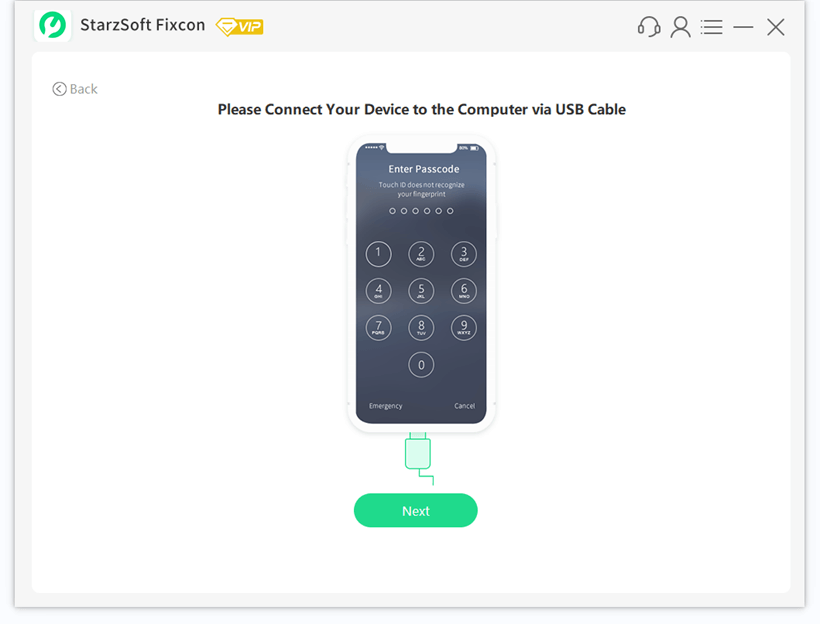 By connecting your iPhone to your computer, if StarzSoft Fixcon could not identify your phone, click next to enter a recovery mode or DFU mode. Make sure your device could be found by the software.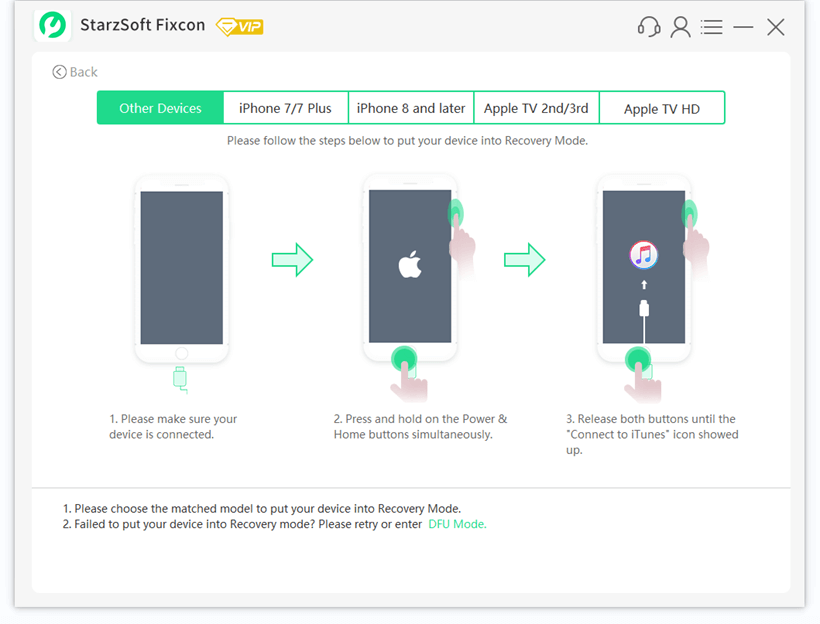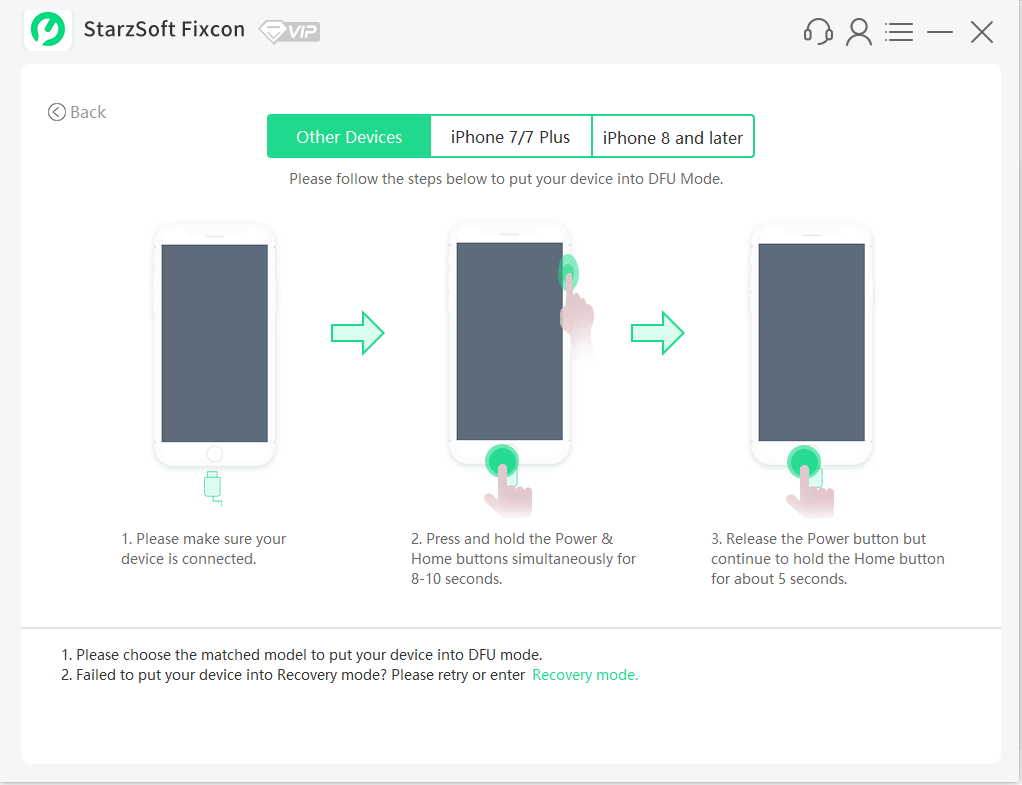 Step 2: Install Firmware Package
StarzSoft Fixcon will suggest you download the latest and the best programs on your computer, and hence will ask you to install the latest Firmware Package. Click on browse to select Firmware and click Download.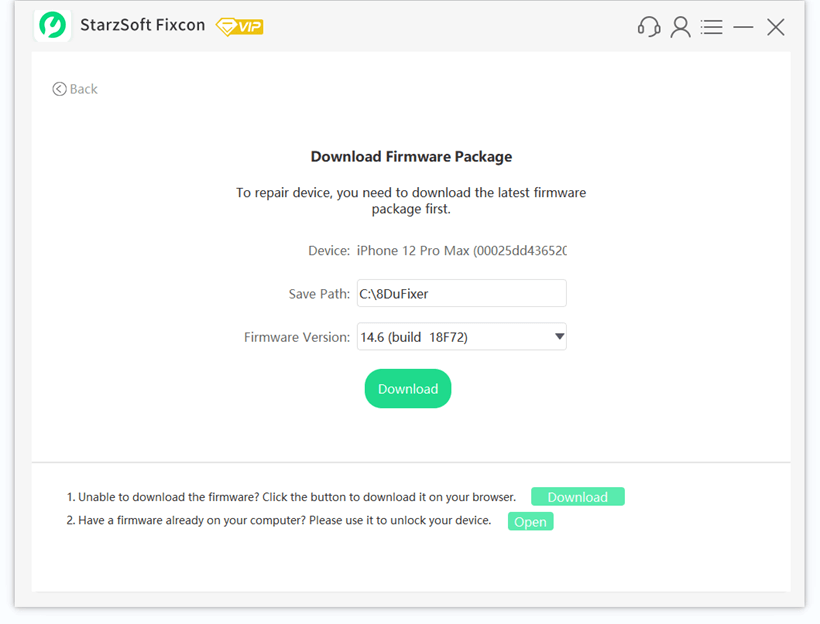 Note: a stable and fast Wi-Fi connection will be needed to speed up the process.
Step 3: Repair system issue
After downloading Firmware on your computer, it is time to initiate the process of repairment of your device. By clicking on repair now, StarzSoft Fixcon will automatically begin repairing your device.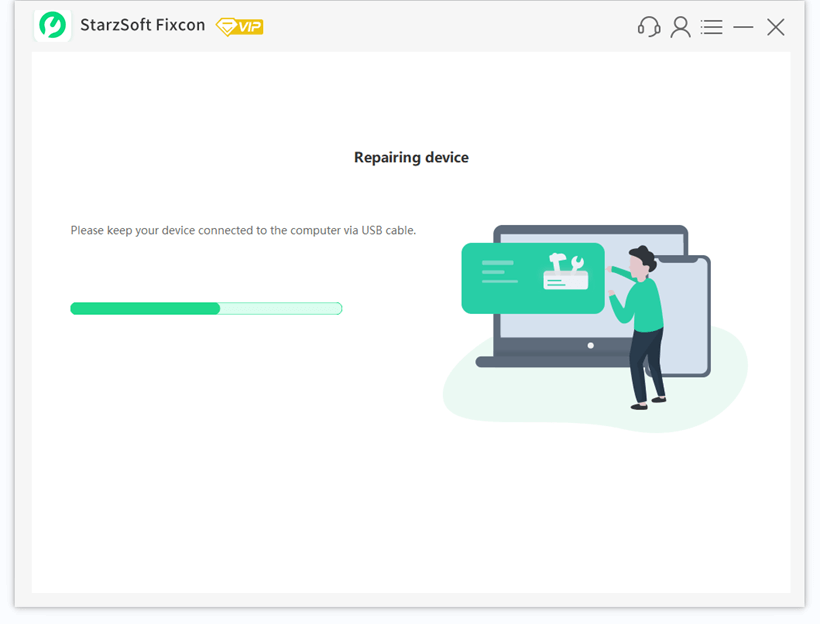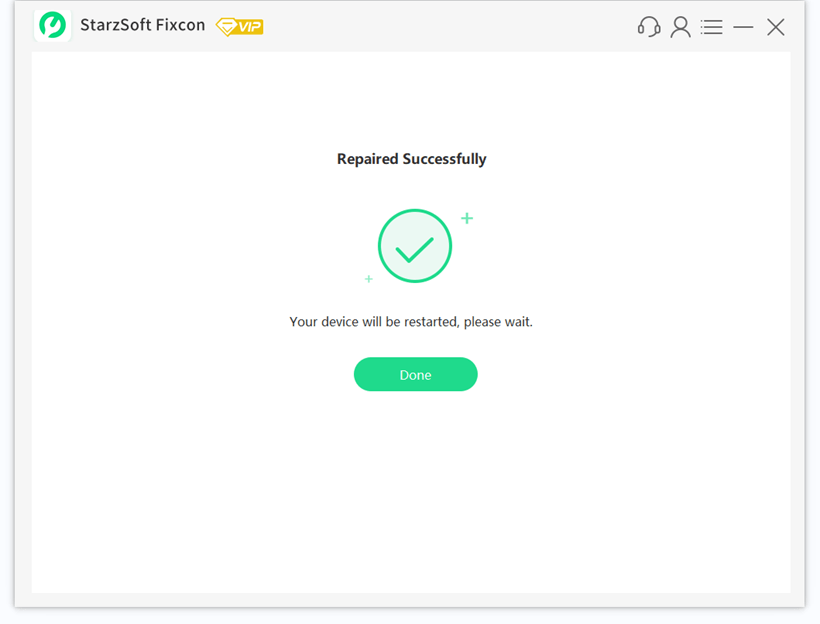 Fix3: Reset your iPhone in iTunes
This step will reset your gadget to factory settings, doing so will expel any faulty settings that may be preventing your iPhone from updating or being stuck on the update completed screen.
Make sure to check whether or not you have the latest version of iTunes on your computer. Connect your device to your computer, tap ok to allow your devices to connect, and then follow onscreen instructions. Restore your iPhone and wait.
Via Recovery mode
Restoring your iPhone through Recovery mode is a great way to tackle the iPhone stuck on update completed screen problem. By opening iTunes, connect your phone to it. when you get there is a problem with your iPhone message, select Restore and follow onscreen instructions to tackle to restore your iPhone in recovery mode.
Via DFU mode
DFU is the most elaborate analysis of your iPhone. Most importantly, it allows iTunes to connect with your device without jumping to load your iOS. Start by removing any connected devices. Then press and hold the Power button for three seconds. Press the volume down button simultaneously with the power button. Make sure to hold both the buttons for at least ten minutes. Release the power button if you don't see the Apple logo and hold the volume down button for an extra five seconds. If your iPhone goes black, it has entered the DFU mode.
Fix4: Apple store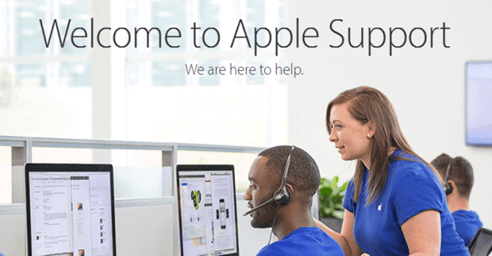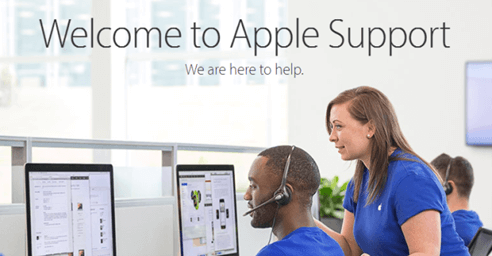 Hopefully, the above solutions would help your iPhone. However, if they prove otherwise, your iPhone has likely suffered hardware damage and in this case, may need to visit Apple Support for assistance. Contact the Apple store to have your device checked.
How to Avoid This Problem?
If your iPhone 6S/7/8/X/11/12 is stuck on the update completed screen, it is best to wait for a little while before you restart your device. However, to avoid this problem, it is best to:
Choose a good Wi-Fi location.
Remove your case and from direct sunlight exposure to avoid overheating.
Declutter your storage and upload unnecessary data on iCloud.
Download firmware to keep a check on any iPhone-related issues.
Conclusion
iOS users can face tedious problems like having their iPhone stuck on update completed list. Fortunately, as evident in this guide, the solutions are there for any such issue and thus, enable the iPhone users to have an impressive experience without any delays.
StarzSoft Fixcon could be the first recommended method that could safely and quickly help your device recover without data loss. Save your time and make your digital life easier and convenient!