Were you downloading any of your favorite songs, movies or TV series with iTunes and suddenly you got the error message "8003" and you couldn't continue with the download?
iTunes error 8003 has become quite common among iTunes users, as reported by many people in specialized forums.
It is a fairly frequent error that usually prevents media content from being downloaded from the Internet, something that can be quite annoying and frustrating.
Don't worry because in this guide, you'll find all the information you need to understand why the 8003 error occurs and what you can do to fix it.
Why iTunes Error 8003 Happen?
iTunes error 8003 can appear for different reasons and at different times, especially during the installation of iTunes, during the download of media files, and even when turning on and starting your device or computer.
In general, the causes of this error are:
1. Incomplete or faulty iTunes installation
2. Errors in the system registry (usually Windows)
3. Some malicious program deleted some of the iTunes files
4. Faulty file download
According to the explanation we can find on the official Apple website, the 8003 error occurs due to conflicts that arise when the software tries to write to a file during a download.
Although there are several possible causes for this problem, the best part is that there are also several possible solutions. Let's see the most relevant.
How to Fix iTunes Error 8003
Although there are always specific solutions for each type of software error that arises, it never hurts to try some classic methods first.
After all, these methods usually serve to fix several types of errors that may occur on your device or computer.
Check Internet Connection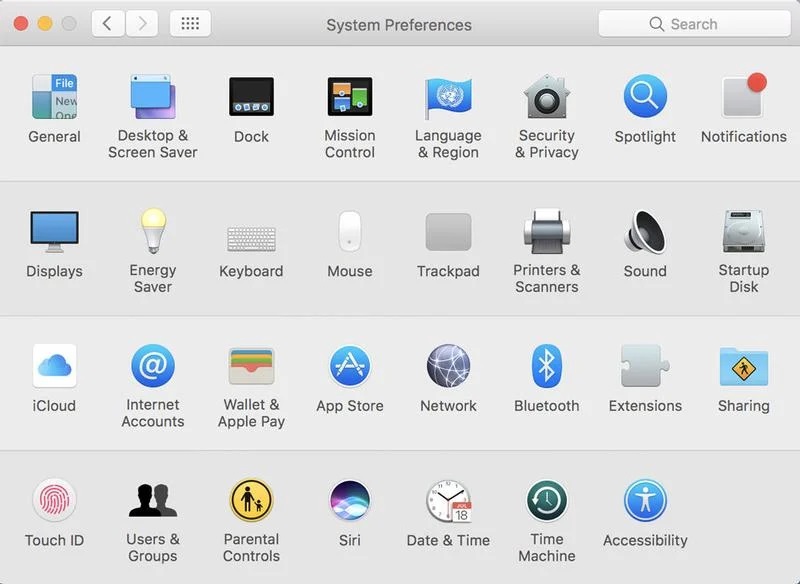 If your Internet connection is failing subtly and you didn't notice it before, that's probably interfering with normal file downloads through iTunes.
Try to check all the cables and connection elements, including the router. Once you're sure you've checked everything, try downloading your file again to see if everything goes well.
Disable Your Antivirus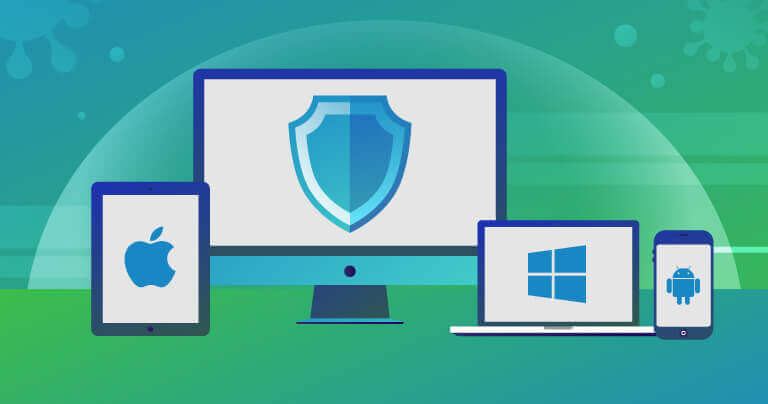 If you have a Windows or Mac computer, you most likely have an antivirus program installed.
Although this is not common, these programs can sometimes interfere with the normal operation of other programs, especially those that require a continuous connection to the Internet.
In this case, it is recommended that you disable the antivirus and try to download your file again to verify if the 8003 error disappeared.
Also, keep in mind that sometimes it may be necessary to update your antivirus program to the latest version to ensure greater compatibility with the rest of the programs on your computer.
Update iTunes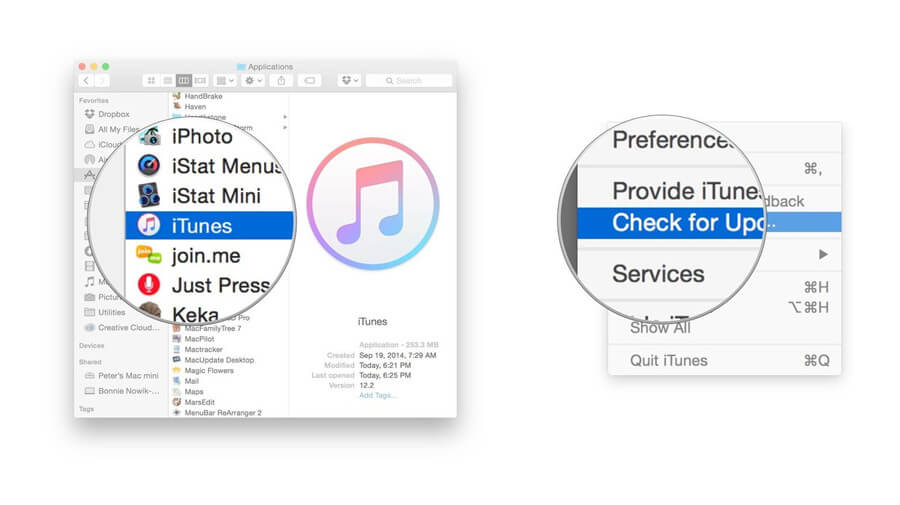 If you are using an outdated version of iTunes, this could be one of the reasons why you are getting error 8003.
Updating the program to its latest version is usually a fairly simple and efficient solution when it comes to fixing this and other errors.
You can go to Apple's official website and download the latest version of iTunes for free.
Reinstall iTunes
If after the previous step you notice that the error 8003 continues to appear, you can try uninstalling and reinstalling iTunes.
The reason for this is that sometimes, certain files that are necessary for the proper functioning of iTunes can get corrupted during the installation process.
Please note that the uninstall and reinstall process varies depending on the operating system you are using.
1. If you use Windows, you should go to Control Panel and there access the Uninstall a program tab and locate iTunes
2. If you are using MAC, go to Finder > Applications and remove iTunes from there
Once you have removed iTunes from your computer, go to the official Apple website and download the program again.
Restart Computer
Although restarting your device or computer is a complementary step to other methods – such as when you uninstall and reinstall iTunes – sometimes this method can help fix the problem on its own.
That's because restarting your device closes many programs that could be interfering with the normal functioning of iTunes and at the same time frees up the system cache, another possible factor for errors in many programs.
After you've restarted your device or computer, try launching iTunes again and see if the 8003 error continues to appear.
Bonus: Best iOS System Repair Software
Finally, if none of the above methods work and you still see iTunes error 8003, you can try using a specific repair tool like StarzSoft Fixcon.
This simple software tool can help you solve many types of technical issues on iOS, iPadOS, and even tvOS quite quickly and easily.
The best thing about the program is that in addition to repairing the most common errors on devices with an Apple OS.
It also protects your data and prevents it from being accidentally deleted, which also helps you save unnecessary headaches.
How does StarzSoft Fixcom work?
1. Download and run StarzSoft Fixcon on your computer
2. Select one of the three available repair modes: Standard, Advanced or Recovery Mode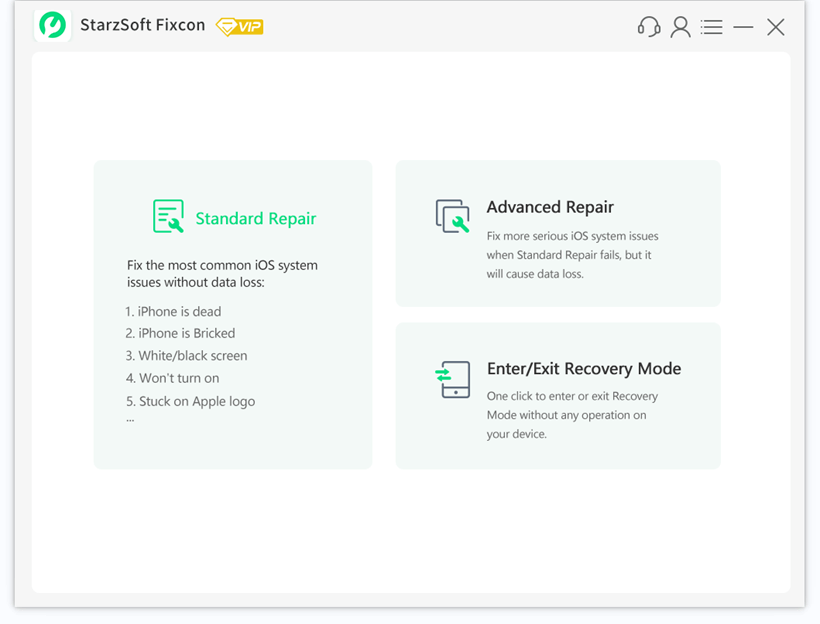 3. Connect your device to PC via USB or micro-USB cable and follow the on-screen instructions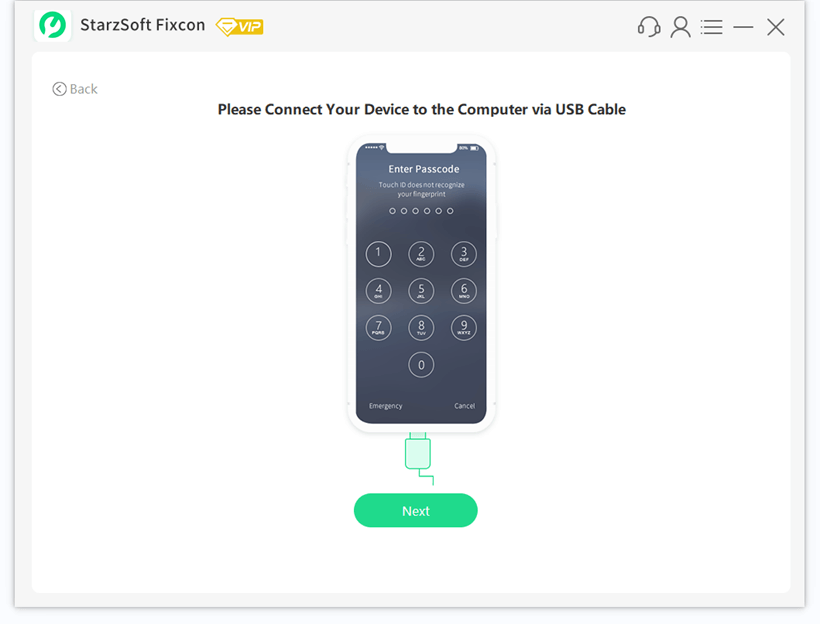 4. If necessary, the program will download and install a Firmware Package to help repair the device
5. Hit the "Continue" button to start the repair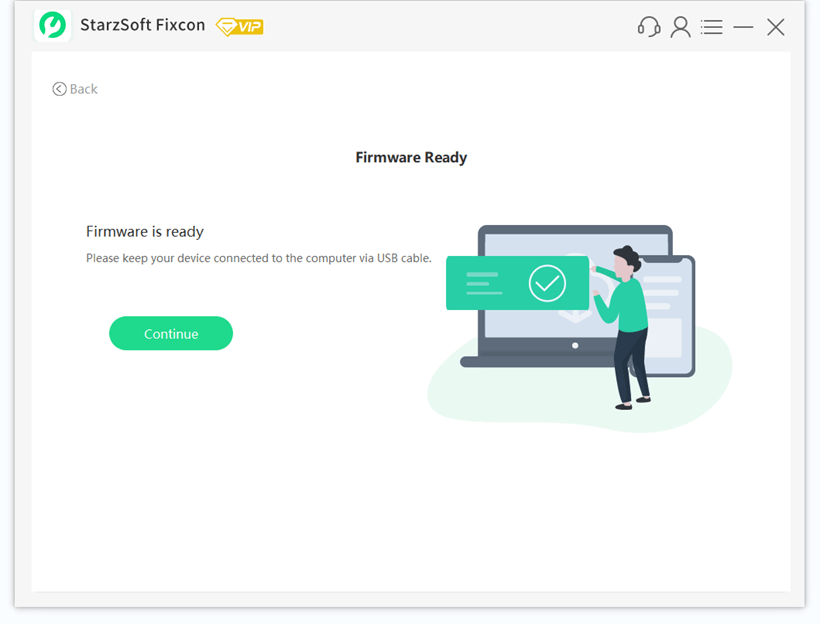 6. Once the repair is finished after a few minutes, your device will be rebooted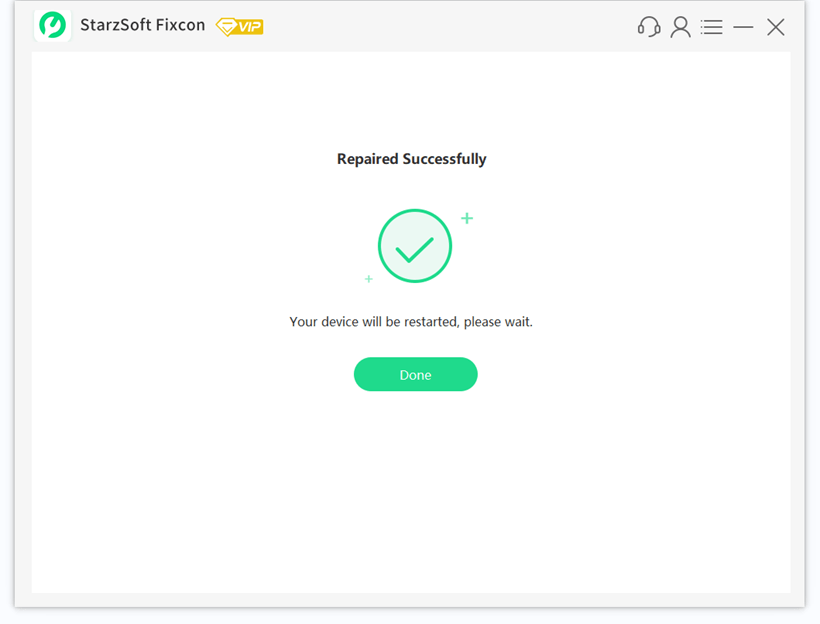 Please note that these steps will vary slightly depending on the repair mode you choose.
Final Words
When trying to fix an error in iTunes, whether it's error 8003 or something else, it's very important to understand the context around the error. This is key to be able to fix the problem successfully.
Since each case is different, we have presented several different methods for you to choose and try the method that suits you best.
However, note that in most cases, the most efficient way to fix these errors is to use a specialized software tool, as this is guaranteed to cover the widest possible range of errors and fix them quickly and easily.