iTunes is the only official medium by Apple that allows users to sync their devices to Windows PC. If there's a connection problem, iTunes error 0xe8000003 can pop on your screen.
For many folks, the only option left is to click OK. It can be even more irritating when a simple restart of your device doesn't resolve the issue.
But don't give up yet. Here are simple solutions to fix error 0xe8000003.
What is iTunes Error 0xe8000003?
This error occurs when the connection between your Apple device and Windows gets lost. Other reasons include:
A corrupted operating system or improper system configuration
Outdated iTunes – each update of iTunes irons out issues in the previous versions.
Poor driver installation
Damaged USB cables – iTunes will not connect with your iPhone and hence the error on the screen.
Windows may contain bugs – if you run an older version of the operating system, you can get the error on the screen.
How to Fix iTunes Error 0xe8000003?
Uninstall iTunes and Related ComponentsAlthough the process may sound tedious for some folks, it can resolve the error.
You should follow the following steps: To install iTunes and its components
1. Press Windows key +R and then search for appwiz.Cpl.
2. You'll get a list of programs that follow a specific order. Right-click and hit the uninstall button.
3. Restart your device to see if the issue persists
Make sure you don't leave behind any files
1. Click Windows + R and type %Program Files%. Hit the enter button to locate iTunes and iPod – if they exist.
2. Move to the common files folder and double-click to open
3. Check for folders like mobile device support, Core FP, and Apple application support. Other optional files may include Bonjour, Apple application support 64-bit, and iCloud.
4. Go to recycle bin and empty it.
5. Restart your computer
If you're using Windows, it's recommended that you repeat the process a couple of times. Also, if your Windows is running the 64-bit version, you can perform the tasks inside the Program Files x86.
Reinstalling iTunes Now that you've removed iTunes and its related components, you should download iTunes. Double-click to launch it and follow the installation wizard.
You can follow the following steps:
1. Press Windows+R and hit the enter key.
2. Locate the iTunes app and click the uninstall tab
3. Follow the on-screen instructions and restart your PC
4. Download iTunes and install it
Use a Different USB Cable
Since the error indicates a connection problem between Windows PC and Apple device, you should check if the cable is broken.
First, plug the USB cable into your Apple device and then into the computer. If the error occurs, connect to a different port. If that doesn't work, change the cable.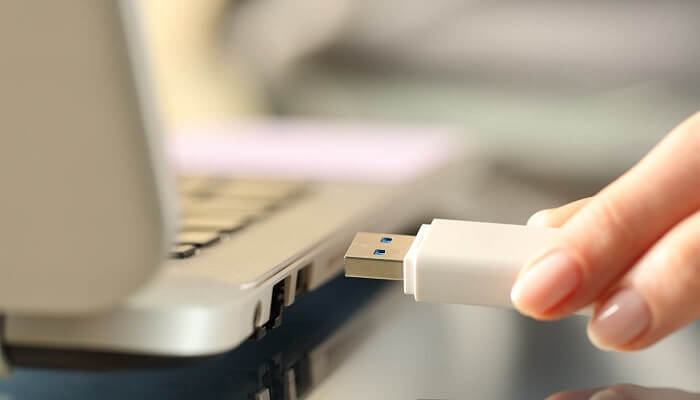 Besides that, you may want to confirm whether the Apple mobile device is working on your computer. You should follow these steps:
1. Press Windows +R in the run box and hit R
2. Locate the Universal Serial Bus Controllers
3. Right-click to select the uninstall option
4. Click the action menu tab and select hardware changes
You can now restart your computer for Windows to automatically find the host devices.
Install the Latest Version of iOS
You can resolve iTunes error 0xe8000003 if you use the latest version of IOS. To install it, tap settings, general, then updates. After installation, restart your Apple device and computer.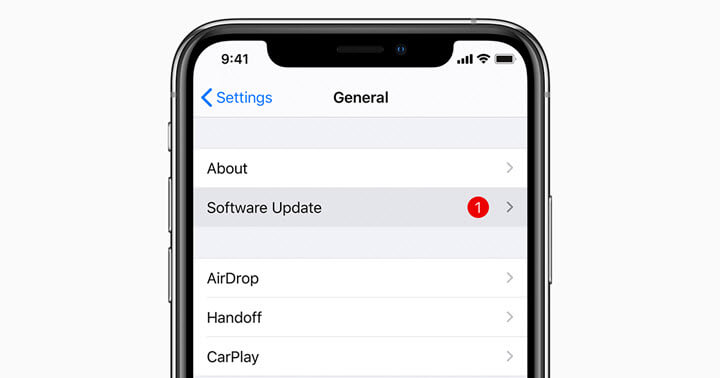 Update Windows Microsoft keeps releasing updates. If there are new updates, you should download and install them. This only works if the windows contain bugs.
Reset the Lockdown Folder
This is a protected folder created after you install iTunes. It stores the files produced by iTunes. To delete a lockdown folder, you should recreate a directory. On Mac devices
1. Select the Finder folder on your Mac device
2. Type – var, DB, and lockdown, and then hit the OK button
3. Highlight all the items in the lockdown folder and delete them
4. Restart your PC and connect your apple device
Windows PC
1. Hit Windows + R to run the command
2. Type %Program Data% and hit the ok button
Locate the Apple folder
1. Delete the lockdown folder on your computer
Update iPhone Drivers
iTunes error 0xe8000003 can occur if your drivers get faulty. To update your iPhone drivers, you should use the device manager.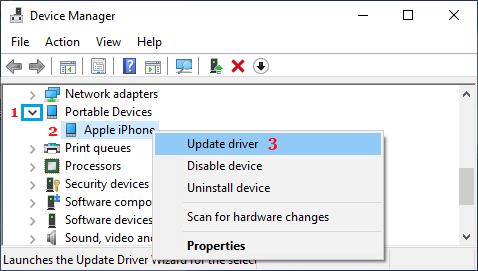 1. Open the device manager on the start menu of your PC
2. Locate the portable `Devices option'. Right-click on it to update the drivers. Then, search for automatically updated software.
Once you update the drivers, iTunes will not have issues connecting to your device.
Bonus: Best iOS System Repair
StarzSoft Fixcon is a powerful repair tool for iTunes error 0xe8000003. It can quickly fix over 150 system problems without data loss.
And you don't need tech knowledge to use it. It's also a lifesaver for folks who don't want to lose their precious contacts, photos, videos, and more.
StarzSoft Fixcon offers two repair modes – standard and advanced. The former repair your device without compromising your data.
The advanced mode, on the other hand, requires that you back up your data. Another cool feature with Fixcon is that users can resolve the 0xe8000003 error if the home button of the device is broken.
This is where the entry/exit mode comes in. It offers a slew of functions to make your life easier when using your IOS devices. To repair your Apple device:
1. Launch Fixcon on your computer and select the standard repair from the interface.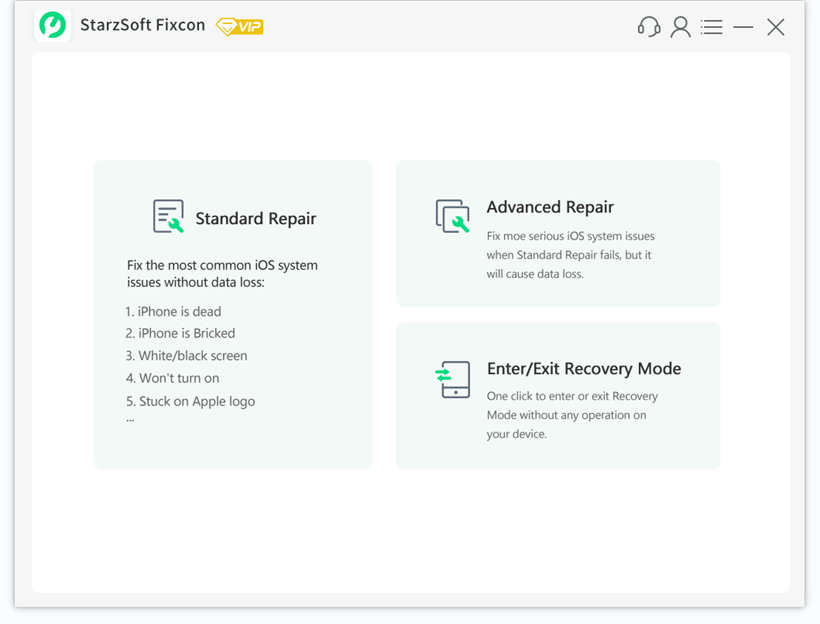 2. Connect the device to your computer using the USB cable. The software will automatically detect your device. You can also follow the on-screen instructions to switch your device to recovery mode.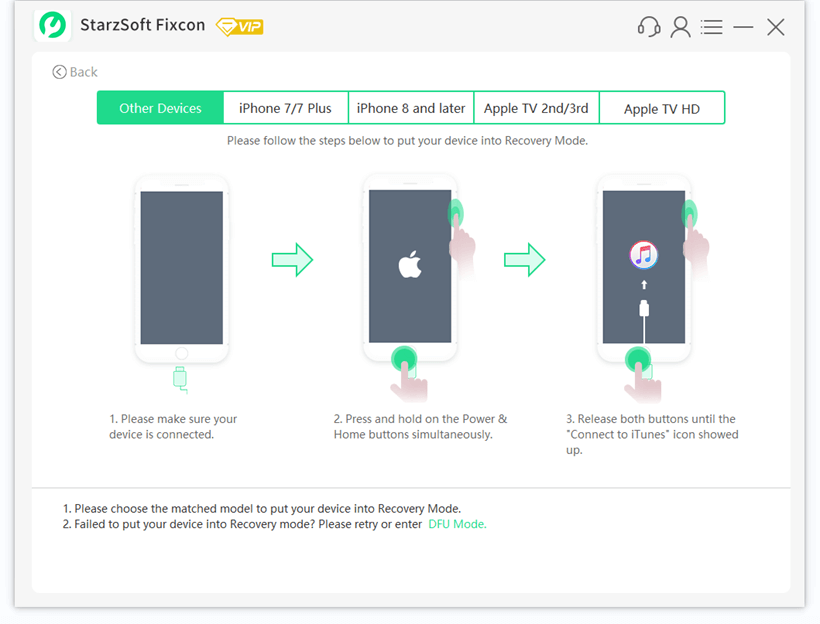 3. Fixcon will show the firmware packages – select the one you prefer and click 'download'.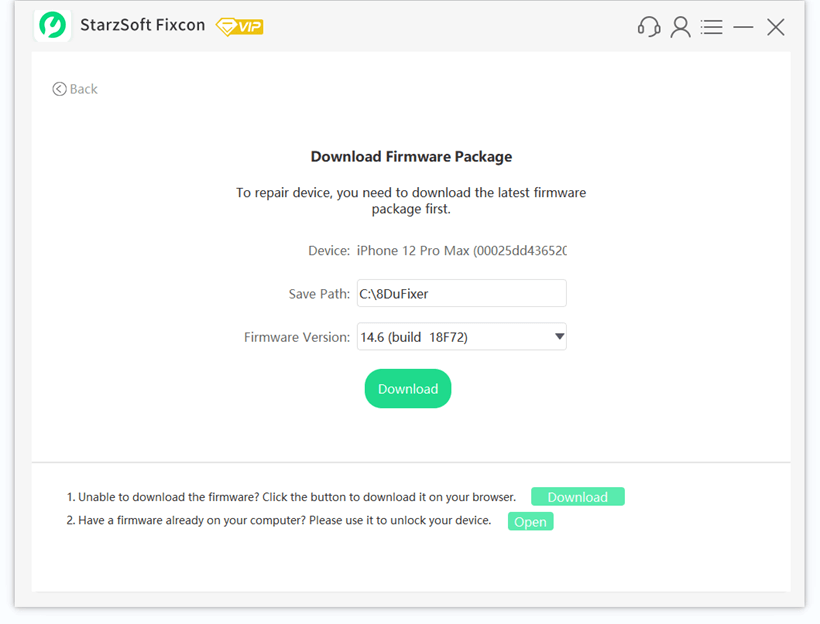 4. Click the 'continue' tab to start the repair process. This could take a few minutes, but all your data will be there.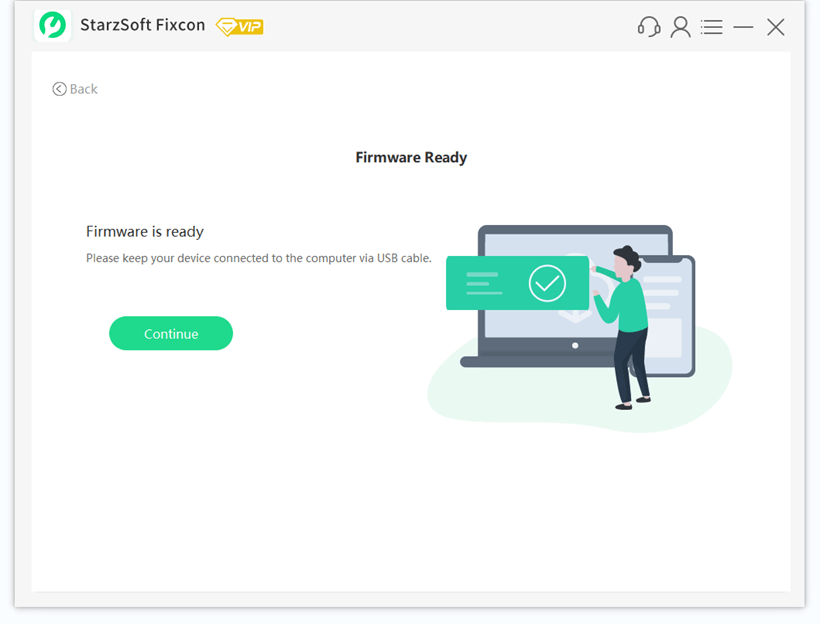 StarzSoft Fixcon allows you to unlock all the features with the paid version.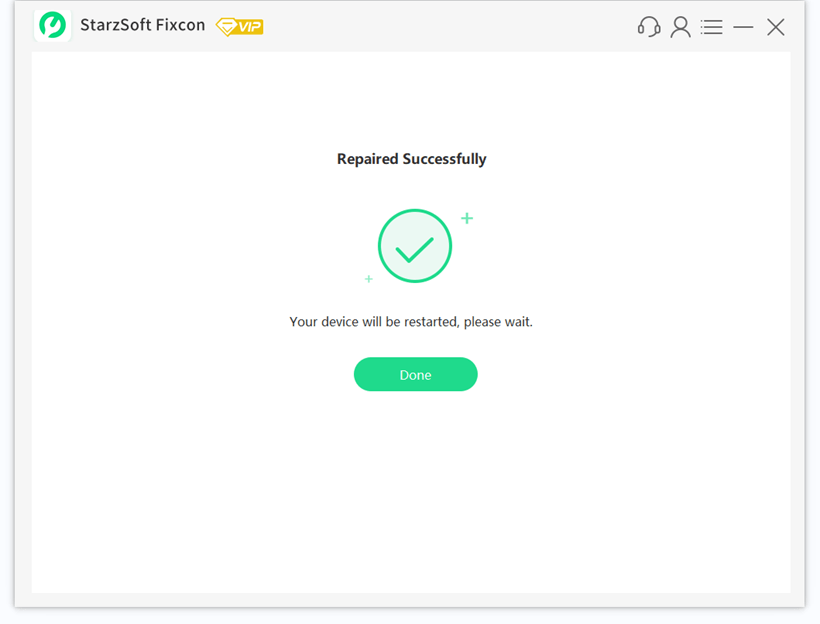 Conclusion
If you use iTunes to sync your device to Windows PC, things may not always go right. This can be overwhelming for rookie and professional users.
The above tips can help to resolve the dreaded iTunes error 0xe8000003. If one fix doesn't work, you should find the one that responds best for your device.
But if you're looking for a quick repair in a few clicks, StarzSoft Fixcon is the perfect tool.