Among all of the PDF tools that are out there, doPDF is a little-known option. Its purpose is pretty basic – to turn files into a printable format with ease. Although not the simplest option you could use for this task, it's not ineffective by any means and may be worth checking out.
There are some questions surrounding the tool though. Such as, "Is this the best tool I can use for creating PDF files?" and "are there any better tools out there?", both are reasonable questions. For that reason, our doPDF review is going to examine this tool and consider the possibility of using alternatives.
Part 1. doPDF In-depth Review
As we've already mentioned, doPDF creates PDF files, and it does this in a unique and slightly complex way. When you install it, doPDF is installed on your computer as a virtual PDF printer. What does this mean? Basically, it is recognised as being a printer but without having the printer hardware. So, when a file is sent to the virtual printer, instead of being printed it is saved as PDF.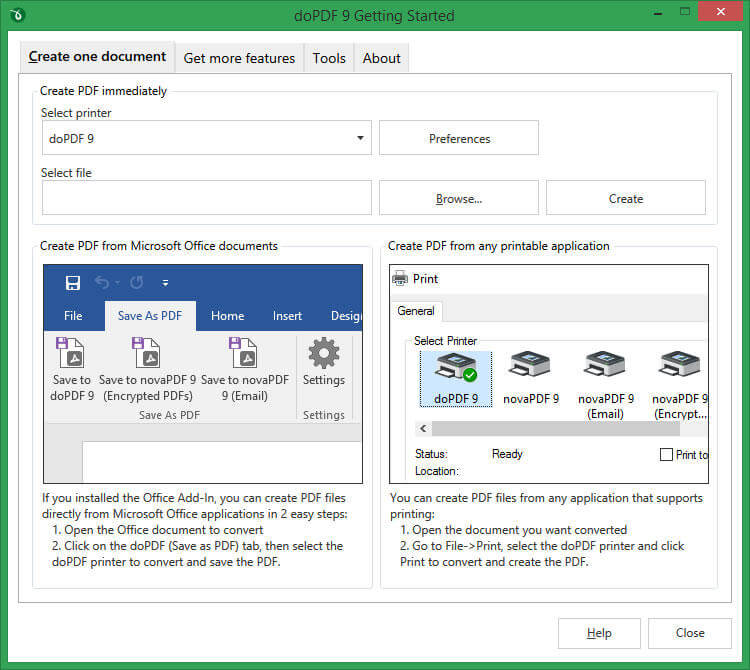 1
Features of doPDF
This seems simple enough, but it can get quite complicated for the non-tech savvy users. Some of the main features that doPDF includes are:
Can turn most document formats into a printable PDF (including Word/DOC/DOCX, HTML, Excel, PowerPoint, and other files)
Installs as a Microsoft Word add-on which makes it easy to access
Uses very little computer resources so that it doesn't affect computer performance
Allows users to save the final PDF file in different sizes (e.g. A4, A5, etc)
Graphics that are in the document can be made smaller or bigger
Whilst these features don't scream impressive, there's no way to deny that doPDF is effective in doing its purpose. A particularly interesting feature is that it comes as an add-on rather than a standalone tool.
Setting aside the positives, it would be wrong to not address the glaring negatives that come with this tool.
2
Cons of doPDF
Doesn't let you install in any destination, it can only install in the "C:\Program Files\" directory
Overall this is a very basic piece of software with no advanced or technical features for PDF management
3
Is doPDF Safe?
One concern a lot of users have when it comes to using new tools or software is whether or not it's safe to use. Because there's a risk of downloading viruses and malware, this is more than understandable.
Now, where doPDF is concerned, safety is guaranteed. After scanning it with various anti-virus and anti-malware resources, we can verify that you won't run any risks when using doPDF. It's clean of any hidden tools that will inflict harm on your computer.
4
Performance
The first thing to note regarding the performance of doPDF is that this is a free tool, but the same developers offer a paid version too. This paid version is called novaPDF Professional and it gives us access to a wider range of features. But there are some other areas of performance we need to focus on:
1. Produced File Size. After a file has been processed by doPDF, it has a larger file size than most other PDF toolkits produce.
2. PDF Security. Unlike other PDF tools, you cannot handle the file's security in any way (e.g. by adding a password for extra protection).
3. PDF Conversions. Admittedly doPDF processes PDF conversions faster than we've seen from other tools.
Part 2. Top 2 Alternatives to doPDF
If we move on from doPDF and focus our attention on the different tools you could use, there are two tools that we'd suggest. Below we've given you a breakdown of the top 2 alternatives to doPDF.
1
PDF WIZ
Our first recommended alternative is PDF WIZ, and we could go on for ages about why this is a superior tool to doPDF. In simple terms, it offers a whole lot more when it comes to features. It's great for PDF conversions and a bunch of other tasks that surround managing a PDF file. Here are some features to take note of: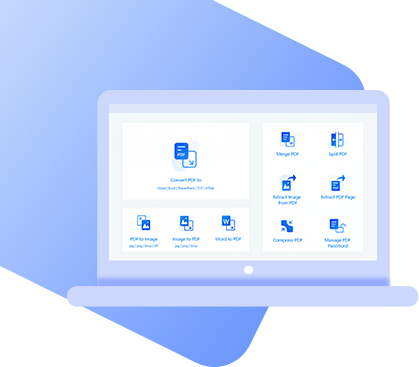 Completely free to use and doesn't have a restrictive paywall
Convert PDF files to Word, PowerPoint, Excel, Text, and HTML formats and vice versa
Extract images from a PDF document without the original file
Divide a single PDF into multiple documents, or join multiple PDFs into a single document
Make large PDFs smaller by compressing their file sizes (doesn't affect document quality!)
Add and remove PDF security/password protection without having the password
From this list, it's clear to us that PDF WIZ outdoes doPDF on all fronts. It has much more to offer but that doesn't make it a harder toolkit to use. Don't forget it's free, so there are no excuses for not downloading it and checking it out!
2
PrimoPDF
The second alternative we'd suggest you consider after using PDF WIZ is PrimoPDF. If you're familiar with Nitro Pro then you may already be familiar with this tool, which is pretty much the free (and very limited) version of Nitro Pro.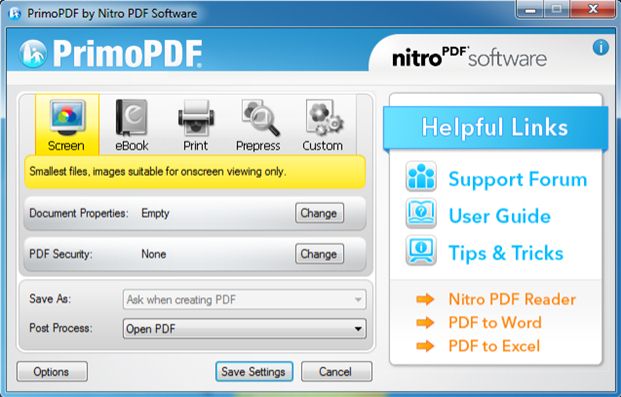 PrimoPDF is similar to doPDF in the sense that it lets users create PDFs out of regular documents, but this is a standalone program whereas doPDF is a Microsoft Word add-on.
Quickly converts documents from various formats into PDF
PDF password protection can be managed
PrimoPDF is a free PDF tool
Cons of PrimoPDF
Some users report that a document's images are distorted after using PrimoPDF
Doesn't have a lot of features
For extra features for PDF management, users must buy Nitro Pro
Conclusion
As we bring our doPDF review to an end, we now know a couple of facts. First is the fact that doPDF is a really basic tool that doesn't have a lot to offer, although it does do the simple task effectively. Second is that PDF WIZ is the best alternative on the market which has plenty to offer in comparison to doPDF.
Whether you just want to produce a good-looking PDF out of a Word document, or you need to extract some images from an existing PDF, PDF WIZ is exactly what you need. Go ahead and try it out for free today and you'll see that it's as great as we've hyped it up to be.