PDF files are useful in various situations. They can be used to draft contracts up or send customers interactive surveys, or they can be used to make documents easily viewable. A PDF file can be opened on almost any device, making it a widely compatible format. To Flatten PDF can also be handy, and we'll be telling you everything about doing this.
Part 1. What is PDF Flattening?
Imagine you've just made a PDF form that lets clients interact with it to provide you with their details. The form may include dropdown menus, boxes to check, or simple text boxes they can type the details in.
Now, a computer has to save the PDF file with data about each element so that they can be interacted with. If you flatten PDF, it removes this data and when someone opens the PDF again, it'll be "flat" and not interactable.
All of the elements you added to the PDF will be shown, but you won't be able to type in the text boxes or check any boxes either. In other words, it would be as if the document had been printed.
Part 2. Why Flatten PDF?
So, you know what is PDF flattening, but what reasons are there for this process? To name a few common reasons:
Avoid Printing Problems. Attempting to print a PDF that hasn't been flattened can often be a problem. Some elements might not load, or the page can distort. Flattening PDF will turn it into a regular document with almost no chance of printing errors.
Prevent Unauthorised Edits. Users can easily edit a PDF unless you flatten it. Some people may unintentionally write a typo on a contract, voiding it, whilst others may change the PDF intentionally to cause harm. Either way, flattening a PDF restricts editing.
Smaller File, Faster Loading. Without unnecessary data about each element, the PDF file size is much smaller and as a result, it also opens faster.
Part 3. How to Flatten a PDF?
From our research, we've found that there are three great methods for flattening PDF files.
Method 1. Flatten a PDF Using PDF WIZ
If you want to effectively learn what is PDF flattening and understand how to do it, PDF WIZ is the software solution to consider. Here're the main features you should know: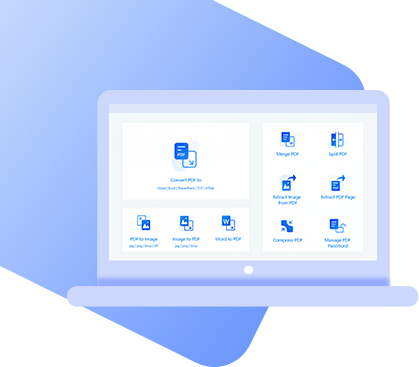 Fast & easy steps to flatten a PDF.
Will never affect the quality of the PDF.
100% safe to your privacy, won't save any of your private data.
Totally FREE to use!
Can also convert PDFs to all type of formats, compress PDFs to reduce file size and more
In order to understand how to flatten a PDF with PDF WIZ, you must convert the PDF to JPG format and then revert it by converting JPG to PDF.
Step 1. Download and install PDF WIZ on the computer, and then launch it.
Step 2. On the main menu click on "PDF to Image" to begin.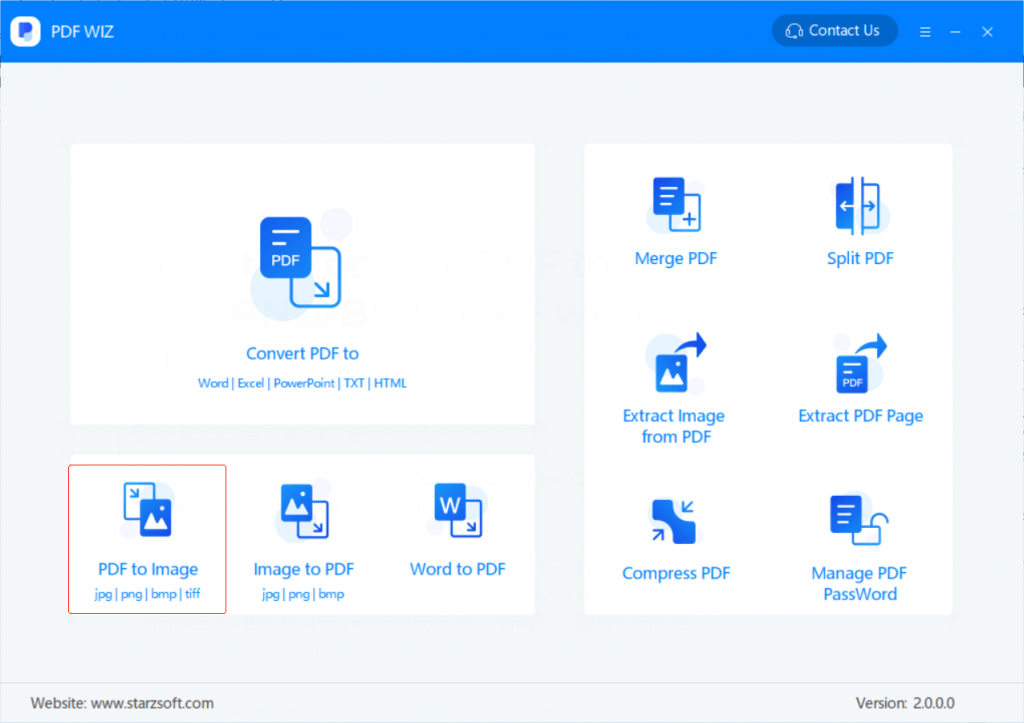 Step 3. Either click "Add File" at the top-right and locate the PDF file, or simply drag and drop the file onto the interface.
Note: to only flatten certain pages, click "All" and select whichever pages.
Step 4. Below the PDF list, choose "Saved as: *.jpg" and if necessary, change the save directory. And click "Convert Now". After a few seconds the PDF to JPG process will be complete.
Step 5. Go back to the PDF WIZ main menu and this time click on "Image to PDF".
Step 6. Now drag and drop the JPG files that we just obtained from converting the PDF onto the interface. And click on "Convert Now".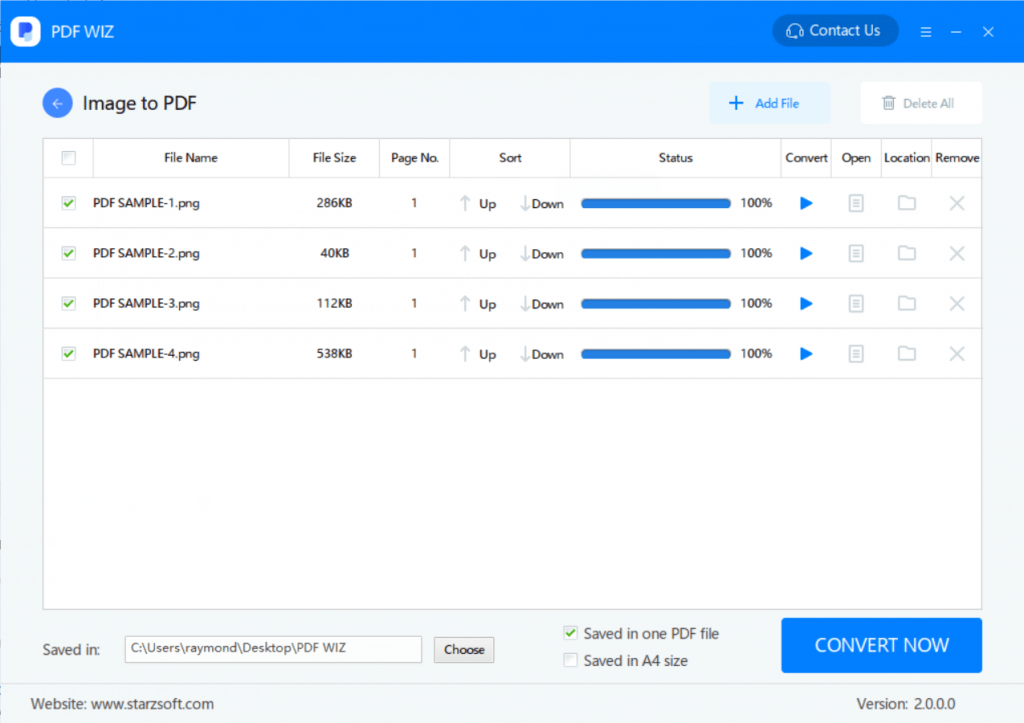 After just a few seconds PDF WIZ will flatten PDF and turn those images back into the original format. We're definitely confident that this program is the superior solution for flattening PDF files.
Method 2. Flatten PDF Using Adobe Acrobat
Adobe Acrobat is a reputable program that we mainly use to view PDF files. Unbeknown to most is that it has a number of technical features including the ability to flatten them too.
Before you go ahead with these steps, consider making a copy of the PDF in case flatten PDF is unsuccessful.
Step 1. Open your PDF file in Adobe Acrobat.
Step 2. Navigate to "Advanced" and select "PDF Optimizer".
Step 3. Choose the two options "Discard User Data" and "Discard Hidden Layer Content And Flatten Visible Layers".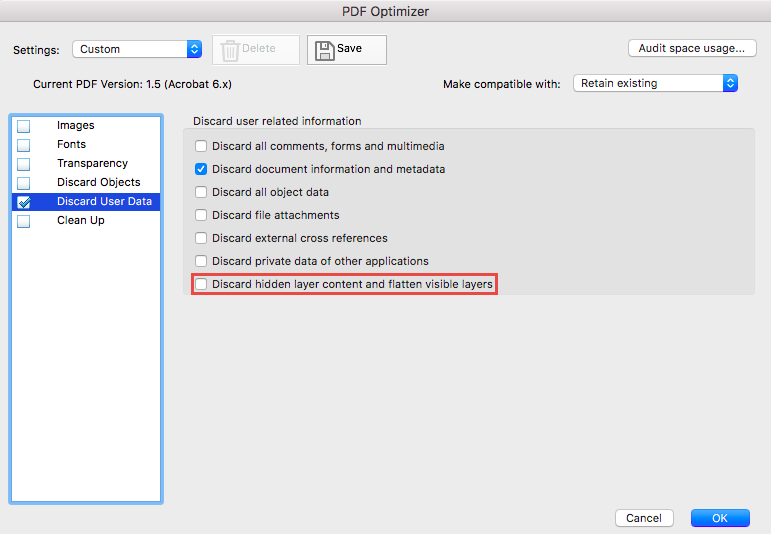 Step 4. Press "OK" and save the new PDF as instructed.
Step 5. Next, go to the "Layers" menu and click on "Options".
Step 6. Click "Flatten Layers" and save the file once again to finish the process.
Adobe Acrobat is a universally known and compatible PDF program that for most people is the default viewer. Those steps are easy to flatten PDF.
Cons of This Method
However, the PDF Optimizer is available only after you purchase the full version of Adobe Acrobat.
Method 3. Flatten PDF Using an Online Tool
Finally, if a computer doesn't have Acrobat installed and you don't want to download PDF WIZ, try an online tool. One example would be PDFReal.com, and this is how to flatten a PDF on this site.
Step 1. Launch a browser and enter https://pdfreal.com/flatten-pdf into the address bar.
Step 2. Click on the "Choose file" button and select the PDF file you need to flatten.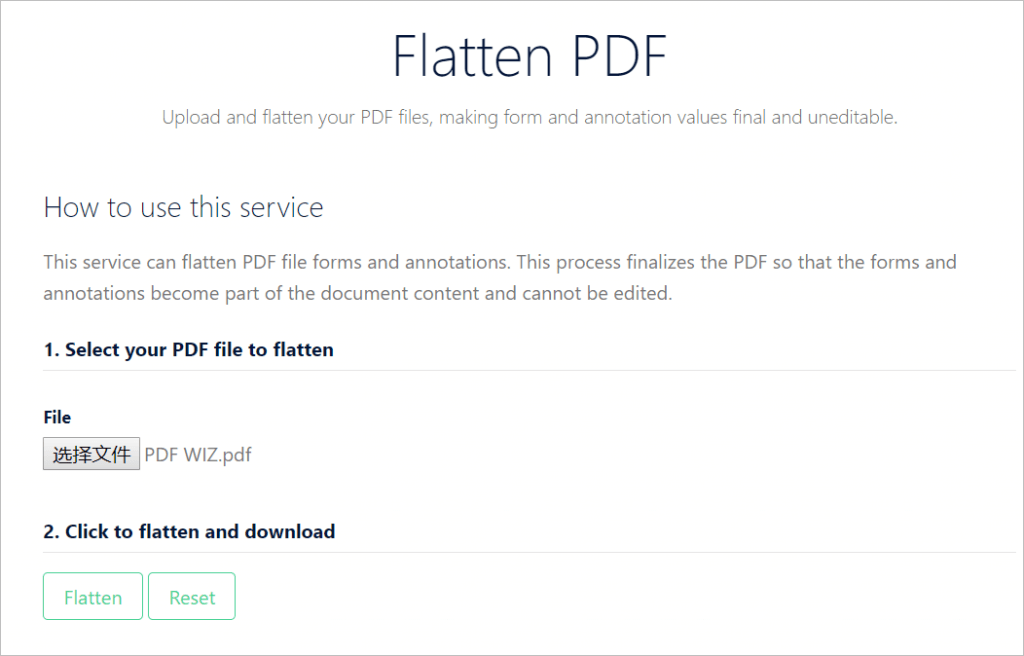 Step 3. After selecting a file, click on "Flatten" and wait.
Step 4. The PDF will now be uploaded and processed.
Step 5. After the site finishes flattening your PDF file it will automatically be downloaded to your computer.
This is quick, easy, and doesn't require any installs.
This is a speedy solution. However, there are a couple of limitations.
Cons of This Method
1. Large PDFs can't be flattened
2. This may be not safe for your privacy as you have to upload your PDF to their database
3. Flatten PDF online will cause images distortion
Conclusion
There are a few benefits to flattening PDF and knowing how to flatten a PDF can be really useful. On top of helping you to manage storage efficiently, it also stops direct editing. Ideally, you should use PDF WIZ, the best tool for the job. Anyone who frequently works with PDF documents must have this program – lots of handy PDF tools in one place.