Office workers are constantly reading, writing, and signing PDF documents. This isn't a new concept but it's one that has gotten a lot more popular in recent years. Due to this popularity, people need a PDF toolbox and one of the toolboxes out there is PDFBinder. But this isn't the only solution and in our PDFBinder review, we've got a few others to explain.
PDFBinder Full Review: Does It Work Properly
What is PDFBinder?
As a PDF toolbox, we've come to expect this type of software to include a variety of useful tools, but PDFBinder has one focus. This software enables users to combine several PDF files into one. Another way of thinking about this is that the program will "bind" documents, hence PDFBinder.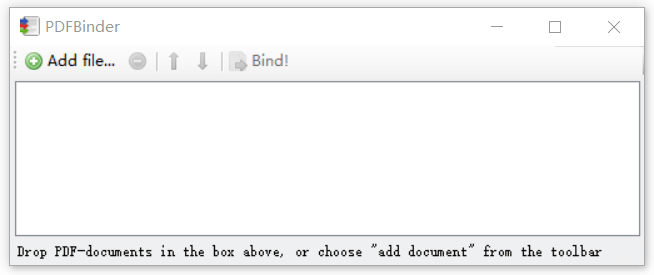 Everyone can use PDFBinder for free and there are no advertisements or surveys that block usage. However, the main point of criticism is that this software is very limited and only capable of a small number of tasks.
How it works is simple: you add your PDFs, rearrange them in the correct order, and let the software bind them together. Other than the lack of other tools, there's nothing to disapprove of here.
PDFBinder – Performance Review
Looking at the performance of PDFBinder there isn't anything that stands out as surprising to us as the entire program is relatively straightforward. Its sole purpose is to bind/merge PDF files and it does exactly that.
Once you have the program open you can use the +/- buttons to add or remove existing PDF files to the merging list. Likewise, rearranging the order of the list can be done with the up and down arrow buttons.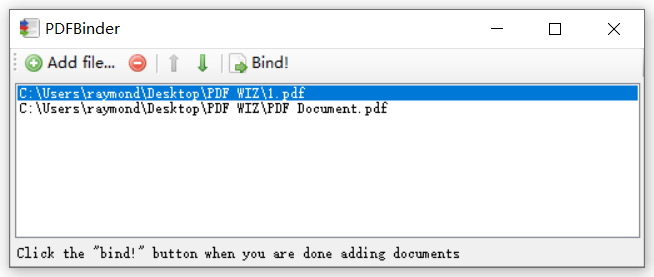 Clicking the "Bind" button will process each of the PDFs you've selected and a single PDF will be produced which contains them all. Because this tool is installed on your computer there are no immediate limits on the file size of PDFs you select, and the binding takes just seconds.
Taking a step back we can also see that PDFBinder is missing a few features that aren't necessary but which enhance how effective it is. For example, users have to add all pages of a PDF to the merge list and don't have the option to include specific pages from a document. Instead, if you wanted to add a single PDF page, you would have to use a page extracting tool – it's not difficult to do so but it does add an extra and unnecessary step to the process.
Top 3 Alternatives to PDFBinder
With consideration to the handful of flaws we've made a note of so far in this PDFBinder review, it's only right that we observe some alternatives.
1. PDF WIZ
The first alternative to PDFBinder is PDF Wiz, and it can do significantly more than bind PDFs. As a free software toolkit, PDF WIZ is available to anyone who needs it and provides users with an array of features that help them to manage PDF documents.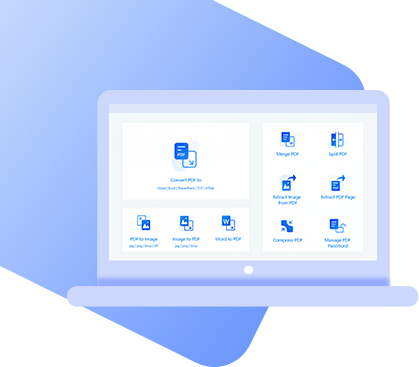 Merge multiple PDF files with easy steps
Allow you to merge specific pages from a PDF document
Can also help you convert PDF to other files and vice versa
100% free PDF toolkit with full access to all features
Before we talk about how to merge PDF files, you need to download, install, and launch PDF WIZ first.
Step 1. Select "Merge PDF" from the main menu and drag your PDFs onto the screen.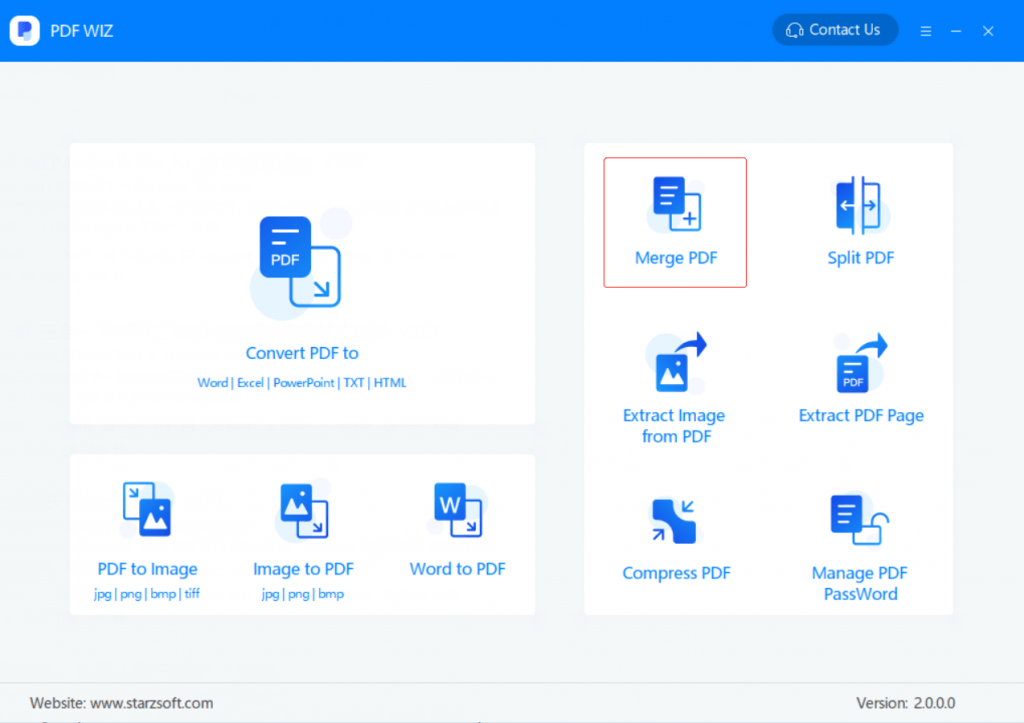 Step 2. Once you've got the PDFs listed, click "Up" or "Down" to rearrange their positioning.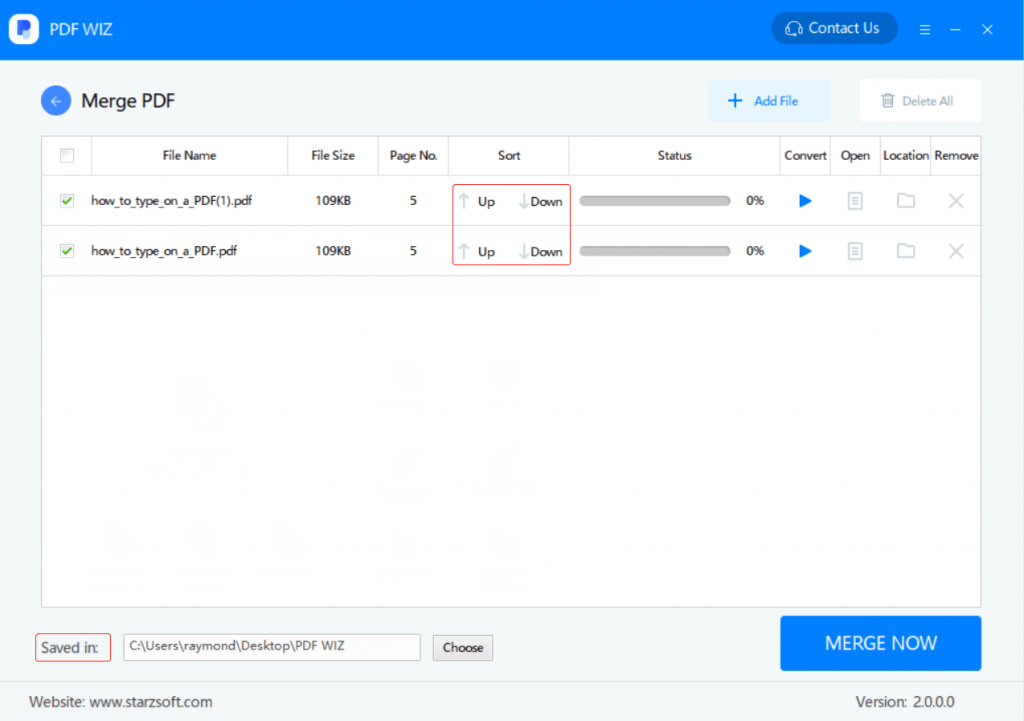 Step 3. Users can change the output folder using the button next to the "Saved in" section at the bottom of the window.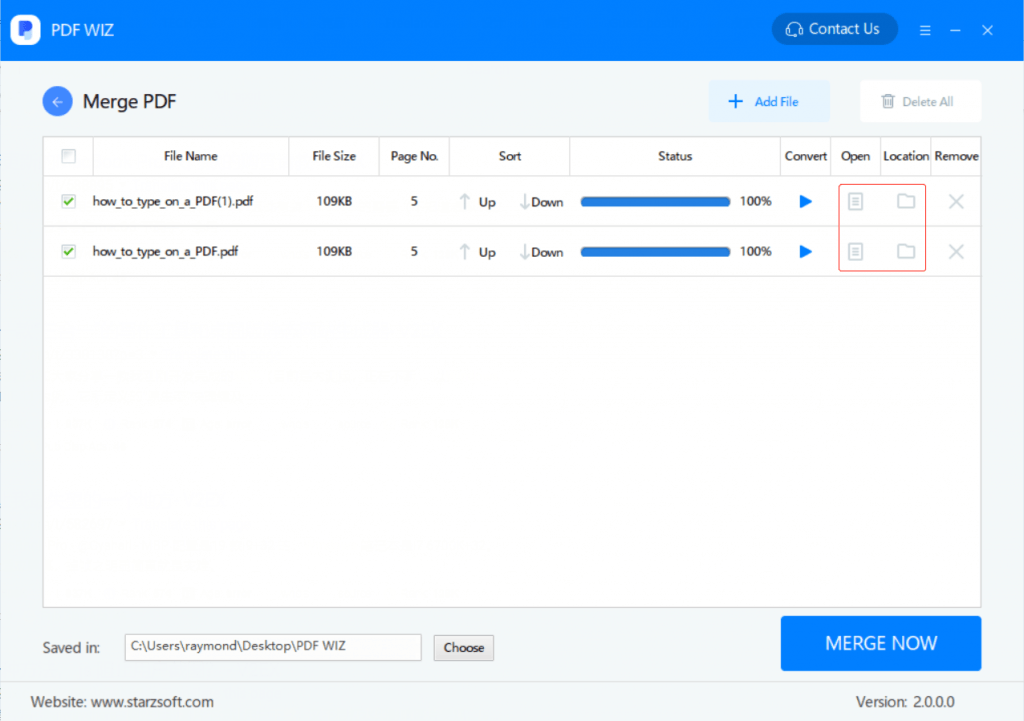 Step 4. Finally, click "MERGE NOW" and every PDF you added will be combined into a single PDF.
Merging PDFs has benefits and with PDF WIZ, this is made very simple. Even the simple ability of being able to arrange the PDFs to be combined in a specific way is incredibly useful.
To further how great PDF WIZ is there are also features to convert PDF files, extract pages or images, compress files, and manage the password protection, you can learn more about it from here.
2. PDFelement
PDFelement is one of the other options you have. This PDF toolkit isn't quite as impressive as PDF WIZ, and it does come with a costly price tag, but it also has some notable features. These include, but aren't limited to, the following:
● Create PDFs from scratch using text boxes, images, and forms
● Convert PDF to Word format and other formats
● Insert digital signature boxes and sign documents too
● OCR tool to create digital versions of paper documents
● Easily navigate, review, edit, or comment on PDF elements
● Free trial version is available, but the full version prices up to $139
Everything in that list is great, and PDFelement has plenty to offer when it comes to PDF tools. However, the downsides of this program are that after using the free trial, if you plan on using it again then an expensive purchase is needed. On top of that, features like the OCR function can only be used if you buy PDFelement Pro version.
3. Online PDFBinder
If you disagree with the software solutions above, including PDFBinder, then the only remaining option you have is an online PDF tool.
Several aspects of using an online tool are appealing: they're usually completely free, you can use them on any computer without installing anything, and using them is quick and effortless. We can appreciate how this can make users favour an online tool over software. However, there are plenty of reasons to avoid an online PDF tool and stick with software.
1. Free online tools are commonly covered in ads
2. There is no guarantee that your files are transferred securely
3. These tools may store files that are uploaded for some time
4. Because of bandwidth restrictions, there are upload limits
5. Online tools can reduce the quality of files to minimise file size
6. Safety is not guaranteed when you use an unfamiliar website
So, whilst there are benefits to using PDF tools online, these cons heavily outweigh the upsides. Nonetheless, if it isn't possible to access software, this is still on the table.
Conclusion
As much as you might want to start using PDFBinder we would instead recommend the more impressive option, PDF Wiz. Not only is it free but it has a reputable website meaning the chances of downloading an infected version are next to nothing! We definitely suggest checking out PDF WIZ, trying it, and ditching the other options.