PDFelement is a known software solution that claims to have the best PDF tools out there, but not all users are convinced by this. Other PDF toolkits include additional features which PDFelement doesn't whilst also being cheaper to buy, and we'll be digging into this and other points throughout our PDFelement review.
PDFelement 7 Full Review
What is PDFelement?
PDFelement is a software solution developed by Wondershare which is capable of editing, converting, and managing various aspects of PDF files.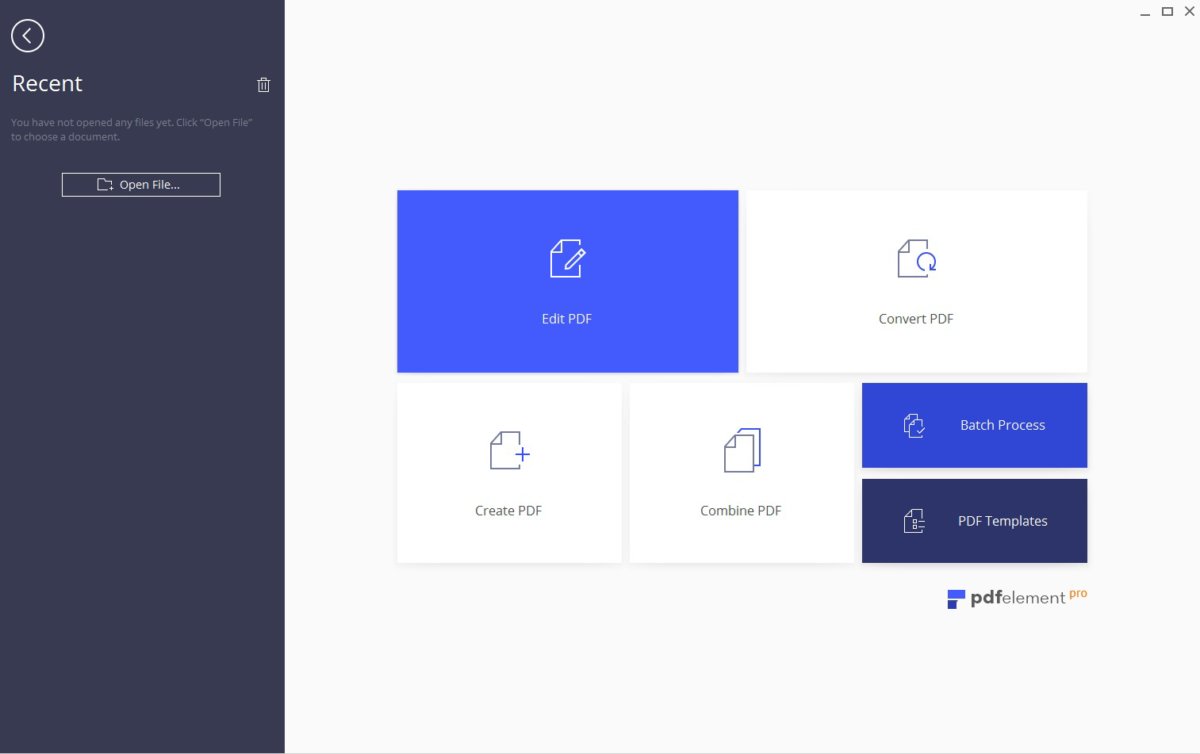 This program is accessible for Windows and Mac computers, and it comes as a free trial or Pro version. It goes without saying that PDFelement Pro will introduce you to a wider set of tools, but it'll also cost you.
+ POSITIVES
Includes a lot of useful features for creating/editing PDF files

PDFs that are opened in PDFelement can be stored in cloud storage

Documents that are in the cloud can be easily sent and shared

Supports OCR scanning in a wide variety of languages

Simplistic interface that makes accessing different features easy
– NEGATIVES
Using the free trial to edit PDFs will also add a watermark to documents

Text you add to a PDF doesn't always appear properly after saving

The OCR scanning isn't perfect and sometimes produces errors

Licenses for the Pro version are very expensive for the everyday user
Is PDFelement Safe to Use?
As we do with every piece of software we review, we took the time to test PDFelement and find out if it's safe to use. The purpose of this is to ensure it doesn't contain a virus or anything else that would infect your computer.
Fortunately, PDFelement is completely safe to use. After running various virus/malware scans, we found out that there is nothing suspicious about PDFelement. It's clean, doesn't have a hidden virus, and users can handle their PDF files without worrying about personal data being uploaded or stored anywhere else.
Is PDFelement Free?
No, the full version of PDFelement isn't free. Whilst there is a free version, it is limited and should only be thought of as a free trial. Almost all features are limited in some way when the free trial is being used thus the only way to gain full access is to purchase a license.
Without a license all of your PDFs will be saved with a PDFelement watermark imprinted on them, you won't be able to use the OCR functions, and converting PDFs will only convert the first 2 pages. So obviously it would be preferable to buy the full version if this is the toolkit you want to use.
Pricing plans for PDFelement can range anywhere from $69 for the PDFelement Standard Yearly Plan all the way to $129 for the PDFelement Pro Perpetual License. Either way, there's no denying the hefty costs of it. Keep in mind that each plan has different perks, so look at each of them before deciding which one you intend on buying.
PDFelement Performance
When it comes to PDFelement's performance, there aren't too many complaints. First, the interface is modern, minimalist, and easy to navigate. Finding specific features is incredibly simple.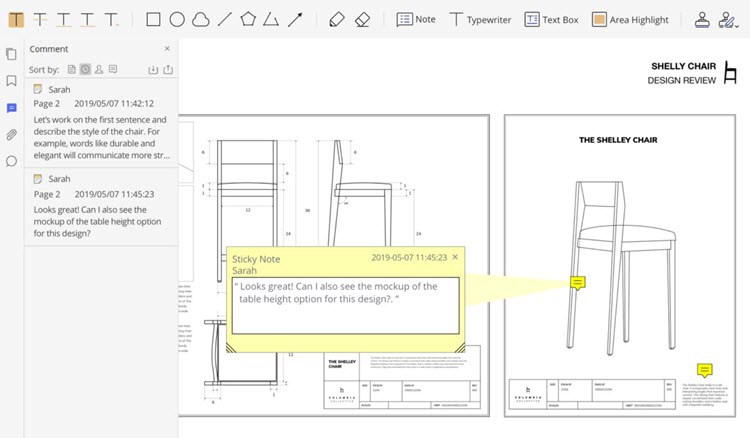 Second, the features themselves. Creating new PDFs, editing existing PDFs, and converting files to different formats are all possible with PDFelement. Like every other feature, doing each of these things is straightforward and it's clear that the creators have designed this program to make the user experience flawless.
Digging into the editing features more, users are able to do basic text and image editing but it can get more advanced. Other features include adding or removing a PDF's watermark, managing electronic signature boxes, and a built-in file-sharing system. With the file-sharing features, you can quickly upload and share documents to Dropbox or Google Drive.
Differences Between Standard and Pro Versions
To add to what we said earlier in the PDFelement review about each plan being different, this next section will detail what those differences are. Standard is the basic plan that gets you all of the general features that most people require access to, but a few things are missing which you can get by purchasing the Pro version.
Process PDF files in bulk

Output files are automatically optimized

Extract data from PDF documents

Extract data that has been entered in forms

Enables OCR scanning functionality

Provides a selection of formatting features
A few other limitations are in place, but you get the gist. Unless you're willing to spend more money on PDFelement Pro, you aren't going to receive full access.
Best Alternative of PDFelement 7
The most important thing that distinguishes StarzSoft PDF WIZ from PDFelement is that it's completely free to use forever. Hopefully, that gets your attention because there are a lot of features that make PDF WIZ an amazing toolkit.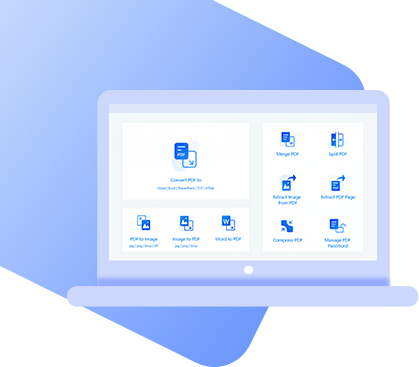 Convert Word DOC/DOCX files to PDF format, and vice versa
Extract individual pages and images from a PDF document
Optimize PDF document's file size without affecting quality by compressing
Combine multiple PDF files into one using the Merge PDF feature
Also converts PDF to PowerPoint, Excel, Image, TXT, and HTML
Incredibly easy to use for all users, with a user guide readily available
Split large PDF files into separate and smaller documents
Password management features allow users to add, edit, and remove PDF protection
Of course, this list barely scratches the surface of features that accompany PDF WIZ. Most important is the fact that PDF WIZ is entirely free to use – there's no Pro version, ads, or a survey that blocks you from using the program. All things considered, PDF WIZ is undoubtedly among the best PDF toolkits on the internet.
Better yet, since you don't need to buy a license, you can download it on as many computers as you want without having to pay for another license or subscription.
Conclusion
In conclusion, we believe that PDFelement 7 has a great deal of wonderful qualities and is a program everyone can use. However, with consideration to the price of it, PDF WIZ is a much better toolkit since it won't cost you a penny. Basic file conversions are just the beginning of what PDF WIZ can do but don't take our word for it – download this free PDF toolkit and see for yourself!