Have you ever wondered how to mirror a phone to another phone? If you have been looking for ways to mirror a phone to another phone, then we highly recommend you consider today's guide to help you find the most effective solutions overall.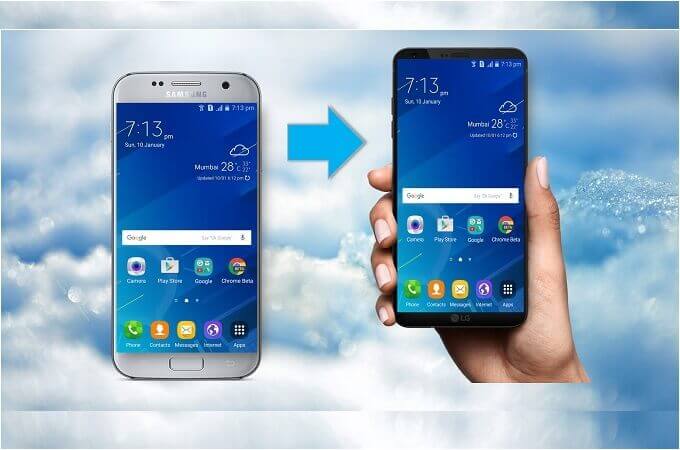 Indeed, in many cases, mirroring your phone screen is actually surprisingly easy – and, with a little thought, you can find a suitable solutoin to mirror a phone to another phone without having too much pain overall.
How Can Someone Try To Mirror a Phone to Another Phone Without Them Knowing?
First of all, we need to start with the main consideration and concern for many people, here. Is it possible for someone to learn how to mirror a phone to another phone without them knowing about it?
Unfortunately, since most modern phones are now designed with features that enable screen sharing easily, such as Airplay on Apple devices, it isn't impossible for unscrupulous individuals to learn how to mirror a phone to another phone without them (the device's owner) knowing about it.
Note
However, we absolutely warn readers against doing this; not only is it potentially an invasion of privacy, but it's also incredibly scary for the viewer to find their phone screen suddenly out of control. In fact, mirroring a phone to another phone without the owner knowing is usually done by hacking the device, and the implications of this are apparent, of course.
So, before we go any further, we must make it absolutely clear: you must never use screen mirroring tools to mirror a phone to another phone without their express permission to do so. We also recommend getting this permission in writing as proof of the agreement, as hacking cases are incredibly serious and must never be taken lightly. Again, we reiterate here: do not attempt to mirror a phone to another phone without the owner's full permission.
How to Mirror Android to Android
First of all, let's consider Android devices. More and more people own an Android device. And, while iPhones and iOS devices are typically the "go-to" choices for smartphones, there's no doubt that Android models are rapidly becoming more popular and taking up an ever-larger share of the market overall.
So, how can you mirror your phone screen between Android to Android devices? Well, there are two primary methods in this regard, but the most commonly used options are Share Screen and ApowerMirror.
1. Using ApowerMirror to Share Your Android Screen
First up, let's consider ApowerMirror to share your Android screen with another Android device. The process is exceptionally simple, so you should be able to connect your device through ApowerMirror in a very short span of time overall.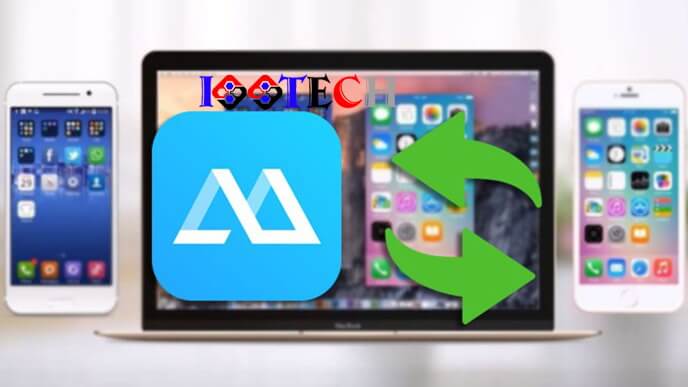 Step1: First, ensure that both your Android devices are connected to the same WiFi connection;
Step2: Launch the ApowerMirror app.
Step3: On the phone to be mirrored, select "WiFi" and then wait while the app searches for another device on the same WiFi network.
Your second device should appear in the list momentarily; if not, you may want to try again, checking that the devices are still connected to the same WiFi network at all times.
Step4: All that's left to do now is select the model name and click "start now." That's really all there is to it – it couldn't be much easier, in fact!
We should point out here that the ApowerMirror app only works if both users have the app downloaded. As such, if you don't have the app on your device, you won't have to worry about your family trying to share their screen with you as a prank!
2. Using ScreenShare One Assist to Share Your Android Screen
Another option you could consider is ScreenShare One Assist, which is a highly effective tool for screen sharing between your android devices.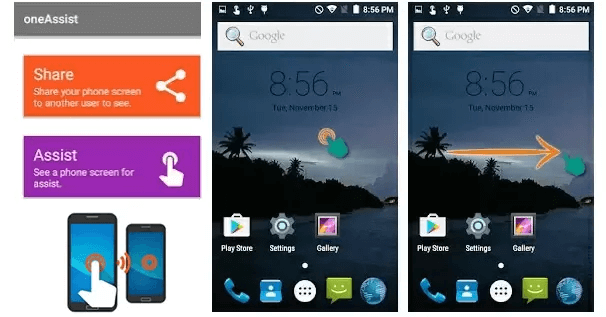 A unique feature of this tool is that it almost acts as an extension for the first phone; however, it's notable that you can only use the ScreenShare tool with other mobile devices, rather than being able to use it with PC models.
To use the ScreenShare tool on your Android devices,
Step1: Start by launching the app directly on both Android apps involved.
Step2: On your main phone, select share. Then, select "Send Code To" to scan the devices.
This will prompt the other code to display a connect function once the code has been received. That's all there is to it; this should also allow you to control your first phone from the second Android device, too.
How to Mirror iPhone to iPhone
At this point, we've considered how you can mirror between Android devices – but what about iPhones? There's no doubt that iPhones are among the most common and most popular models of mobile devices, and they offer countless benefits and features.
That, coupled with their sleek design, undeniably makes iPhones a popular choice – however, if you need to mirror your iPhone screen onto another iPhone device for any reason, here are two methods for you.
1. Using Airplay
First of all, you could consider using Airplay to mirror your iPhone screen onto another iPhone device. Indeed, Airplay is highly effective for mirroring iPhone screens, allowing you to quickly and easily connect your screen with another.
To use Airplay,
Step1: Start by checking that both your devices are connected to the same WiFi network.
Step2: Then swipe up from the bottom of your screen to bring up the control center, and select the "Airplay Mirroring" button (usually found below the screen brightness setting).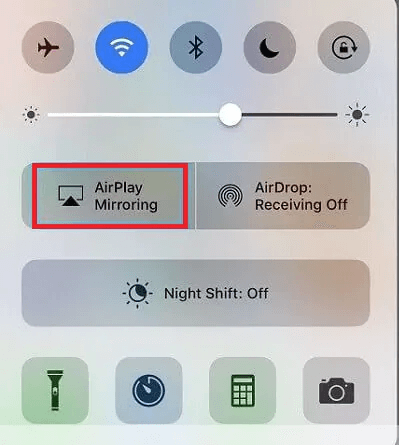 Step3: Then, simply select the relevant device, and you'll soon be able to share documents with that device from yours.
2. Using AirView
As an alternative to using Airplay to mirror your iPhone screen onto another iPhone, you could try using AirView on your device.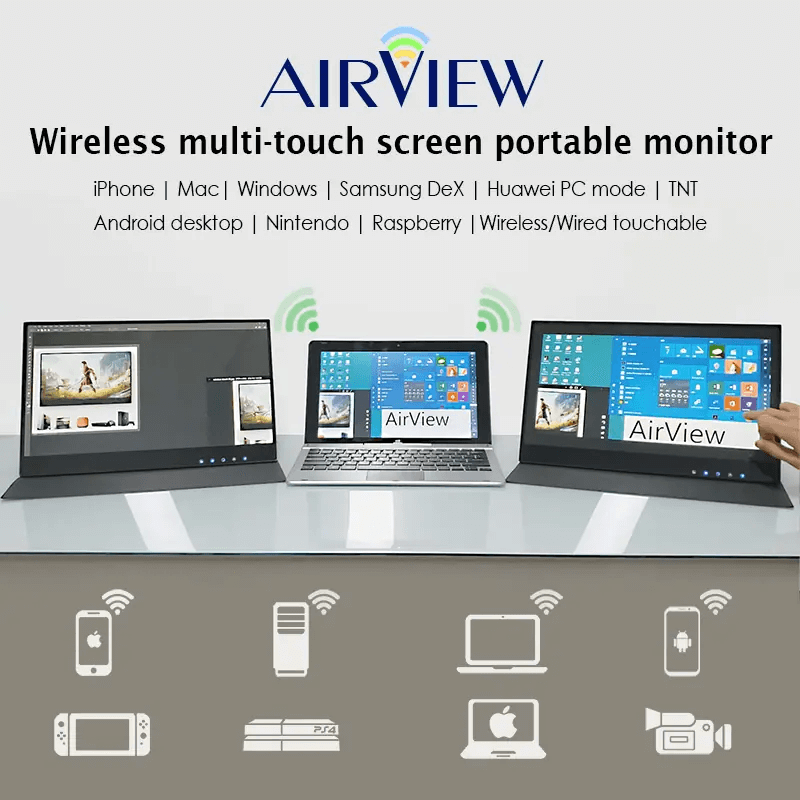 AirView is a third-party app that allows iPhone users to directly stream videos between their devices, so long as both devices are connected to the same WiFi connection. The AirView app uses your iPhone's inbuilt Airplay function, giving a stable mirroring solution.
To use AirView,
Step1: Launch the app on both your iPhone devices, then select the video you'd like to stream.
Step2: Then, when the video-sharing icon appears, select this button and choose the relevant device from the scanned devices list that appears.
Once you have done so and the connection has been secured, you'll then be able to stream videos between your iPhone devices effortlessly.
How to Mirror Between iOS Device and Android Phone
What if you'd like to mirror your phone screen between an iPhone and an Android phone? This might seem like an impossible option – after all, you're probably thinking, the phones won't be running the same software – but it's not actually impossible, since you can download Airplay directly from the Google Play store onto your Android device.
This is one of the easiest methods to share your screen between an iPhone and an Android device and follows the same basic steps as enabling Airplay on your iPhone.
However, the only chance is that you will need to find the Wireless Display menu to find your iPhone model. Lastly, select "screen mirroring to other phone" to commence the mirroring process.
Question
What if this method doesn't work for you, or if you've had difficulties with getting Airplay to work on your iPhone or Android device? If this is something you have been experiencing, there are numerous other options you could try to mirror between iPhones and Android phones. For example, you could try the following methods and apps:
Use Screen Stream over HTTP on your Android device: Simply launch the app and press start to display an IP address for your device. Then, enter this in any iOS web browser to mirror your Android screen.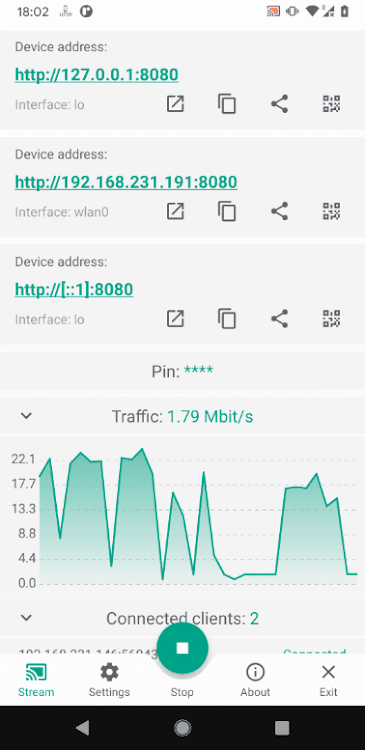 Use ApowerMirror: ApowerMirror is one of the most versatile screen-sharing tools and can allow you to connect your devices.
1. Ensure that both devices are on the same WiFi network, then search for an available device on your iOS phone.
2. Select your Android device from the search results.
3. Then, head to your iPhone's control center, select "AirPlay Mirroring," and then finally select "ApowerMirror" with your device's name.
Then, you should be able to easily mirror your iPhone screen onto your Android device.
Download LetsView: LetsView is available on iOS and Android devices alike, and allows you to connect a Samsung phone and an iPhone easily. Ensure your devices are running on the same network, then head to your iOS device's control center before opening the screen mirroring menu. Then, select your Android device, and this should allow you to mirror the screen.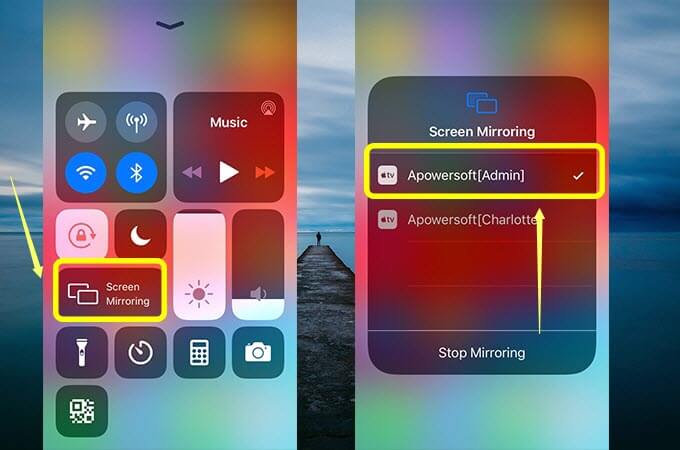 These are just a few of the different options you could consider for iPhone and Android devices. It's notable that you will need to use a third-party app if you want to mirror your iPhone screen onto an Android device, as this isn't necessarily supported by the platform directly.
By contrast, when you share your screen documents through the inbuilt AirPlay function on iOS, you don't need to worry so much about downloading third-party apps.
Using Third-Party Mirroring Tools: Which Should I Choose? [HOT!]
There are numerous reasons why you might want to use third-party mirroring tools; indeed, if you have been looking to share your device's screen, these can offer a high level of accuracy and ease for your streaming needs. In many cases, third-party apps are even more effective for sharing your device's screen than the inbuilt systems – however, it's worth considering that these are not all as effective as others, and some offer different pros and cons.
Some of the most popular and common third-party mirroring apps you might want to consider for your device include the following options:
Each of these different apps offers unique pros and cons, as we have outlined as follows.
StarzMirror
StarzMirror is an app that mirrors up to 6 iOS / Android phones to a PC, it also allows control Android phones from a PC with a keyboard and mouse.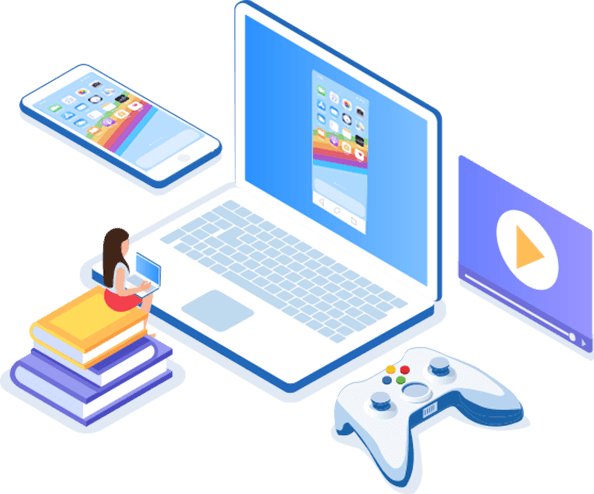 The software effortlessly controls your phone using a large laptop screen
Records or screenshots your phone's activities at any time
Supports iOS devices (above iOS 7) and most Android devices
Ability to Livestream a phone's audio and screen to Zoom, YouTube, among other platforms
You may like: Know more about StarzMirror.
ApowerMirror
ApowerMirror is an exceptionally effective tool for streaming Android screens. It is quick and easy to use and works with both WiFi and USB; there's also a QR code function to make streaming easier. However, the main drawback of the tool is that it's not available for iOS devices.
Share Screen
Screen share is a little more fiddly to use, and there are a few pins to input which can make it a little more frustrating. Nevertheless, the Share Screen app is still highly effective, and it's a simple way to connect two Android devices without a USB.
AirView
AirView relies on Airplay, which means it is mainly used to mirror iPhone screens; as such, you cannot use AirView to mirror Android screens to another Android phone. However, AirView is actually available for both iPhones and Android devices, so long as one device has Airplay available.
LetsView
LetsView is one of the simplest iPhone and Android device screen sharing tools and is completely free to use. It also allows users to share their screens to other devices, such as PCs; however, there's no option to connect devices by USB, and it doesn't allow users to control their mobile device directly from their PC (a feature that many other systems offer).
Conclusion
If you have been looking to learn more about how to mirror a phone to another phone, we hope today's guide might have helped. Indeed, in many cases, mirroring your phone screen can offer countless benefits; perhaps your screen isn't working properly.
For example, and you'd like to mirror the screen to another device to continue accessing your data. Or, maybe another device has a larger and clearer screen than yours and you'd like to play your favorite mobile games in higher resolution. Or perhaps you've simply been struggling to see information uploaded on your poxy work phone and want to mirror the information onto your personal device (with your manager's permission, of course) to make it easier to see.
In any case, if you have been looking to learn how to mirror your screen from phone to phone, there are plenty of great options. And, if you're still having difficulty, please don't hesitate to contact our experts here at StarzSoft to find out more about our screen mirroring solutions and how they might help you.