Have you ever thought about the different options available for your own screen recording goals? If so, then we would strongly recommend giving the AZ Screen Recorder app a try for the PC device.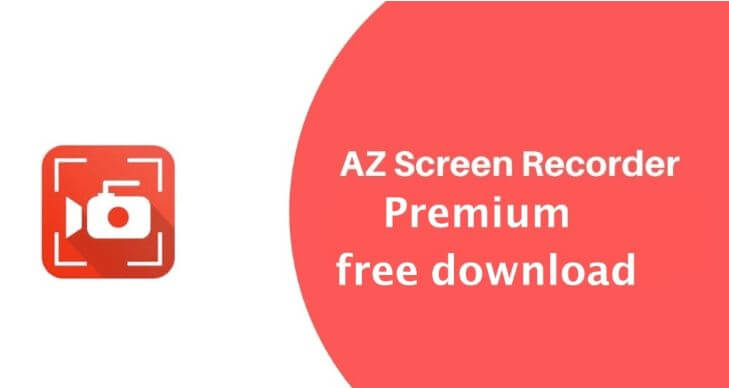 Indeed, using the AZ Screen Recorder for PC can make it easier than ever for you to record all of the best moments of your mobile use. But remember: not all screen mirroring tools are created equally, which is why it's so integral to ensure you've got the best systems and solutions in place to begin with to screen record your device.
What is AZ Screen Recorder Tool?
Before we go any further, we should first outline some of the key things you need to know about the AZ Screen Recorder app.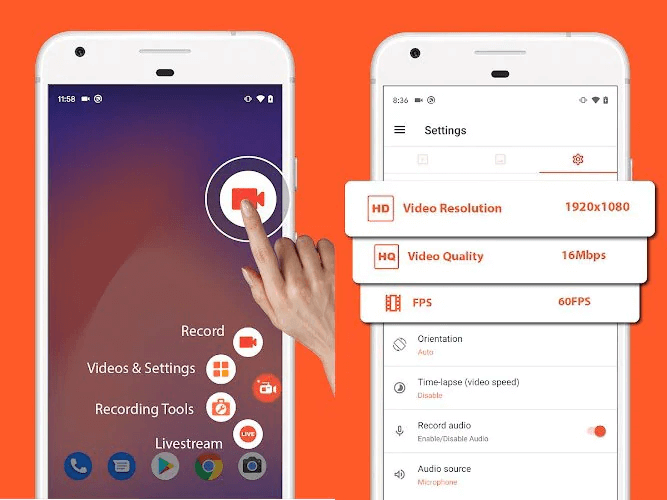 The AZ Screen Recorder app is a specialist tool designed for Android devices, allowing you to screen record your Android phone screen directly without relying on shaky or poor-quality recording alternatives.
Notably, the AZ Screen Recorder app is highly specialized for its function, ensuring that you get professional and premium screen recording opportunities directly from your device.
The AZ Screen Recorder app gets exceptionally high reviews, often averaging over 4 stars out of 5 for its reliability, versatility, and power.
The AZ Screen Recorder mobile tool has been downloaded a whopping 50 million times, so it's definitely clear to see that it's one of the most popular Android phone screen recording tools available!
However, before you get started with the AZ Screen Recorder app, you'll need to consider a few key features and how to use the app on an Android; once you've mastered this, you'll then be able to look at how to use the AZ Screen Recorder for PC device.
Is the AZ Screen Recorder Tool Free to Use?
Generally speaking, the best things in life aren't free. Luckily, though, this isn't the case with the AZ Screen Recorder app, which is free to use and still delivers an impressively high-quality result.
As such, if you're looking for an Android screen recording app, the AZ Screen Recorder app could be just what you need. However, there's a challenge here: using it on PC isn't quite as versatile.
How to Use the AZ Screen Recorder
Using the AZ Screen Recorder app is incredibly simple and intuitive on your Android device.
Step1. First, simply download the AZ Screen Recorder app from the Android store, and wait for the installation to complete on your device.
Luckily, the AZ Screen Recorder tool isn't a big file, so this shouldn't take very long to complete.
Step2. Once the AZ Screen Recorder app is fully installed, launch the app and then begin establishing a screen recording connection.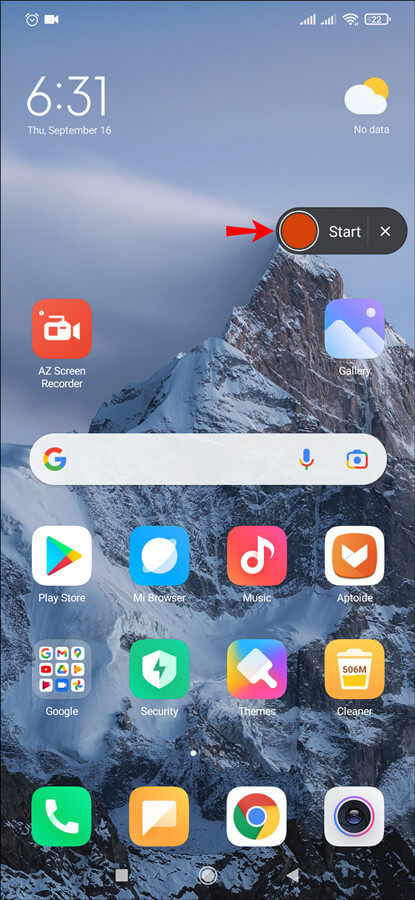 This is incredibly simple; just choose the video settings you want – such as video resolution and quality – and then press the record button. This will allow you to begin recording your activities effortlessly. You can pause or stop the recording at any time, too, simply by pressing the appropriate buttons – making it one of the easiest tools for mobile screen mirroring available on the market.
How to Use the AZ Screen Recorder For PC– StarzMirror
At this point, we've outlined how to use the AZ Screen Recorder app for your Android device. However, if you want to use the AZ Screen Recorder app on a PC, things become somewhat more complex.
Indeed, since the AZ Screen Recorder app is designed for Android users, you'll need to get a little bit creative to use the tool on your PC device. Luckily, this doesn't have to be overly hard, as the StarzMirror app can allow you to easily and quickly screen mirror your Android phone screen onto a PC device. In turn, this can allow you maximum versatility overall.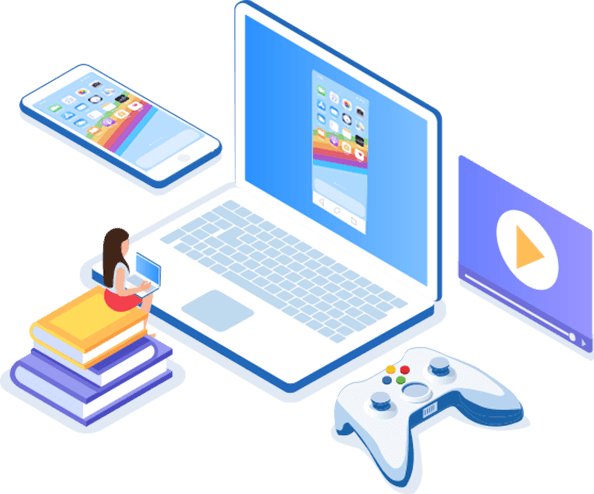 The software effortlessly controls your phone using a large laptop screen
Records or screenshots your phone's activities at any time
Supports iOS devices (above iOS 7) and most Android devices
Ability to Livestream a phone's audio and screen to Zoom, YouTube, among other platforms
1
How to Use the StarzMirror App
Using the StarzMirror app is incredibly simple.
1. Download StarzMirror and launch it.
2. Make a connection between StarzMirror to your mobile device. Wifi or USB method both are supported.
3. Select the most appropriate connection method for your device, and then follow the simple on-screen instructions presented by the StarzMirror app.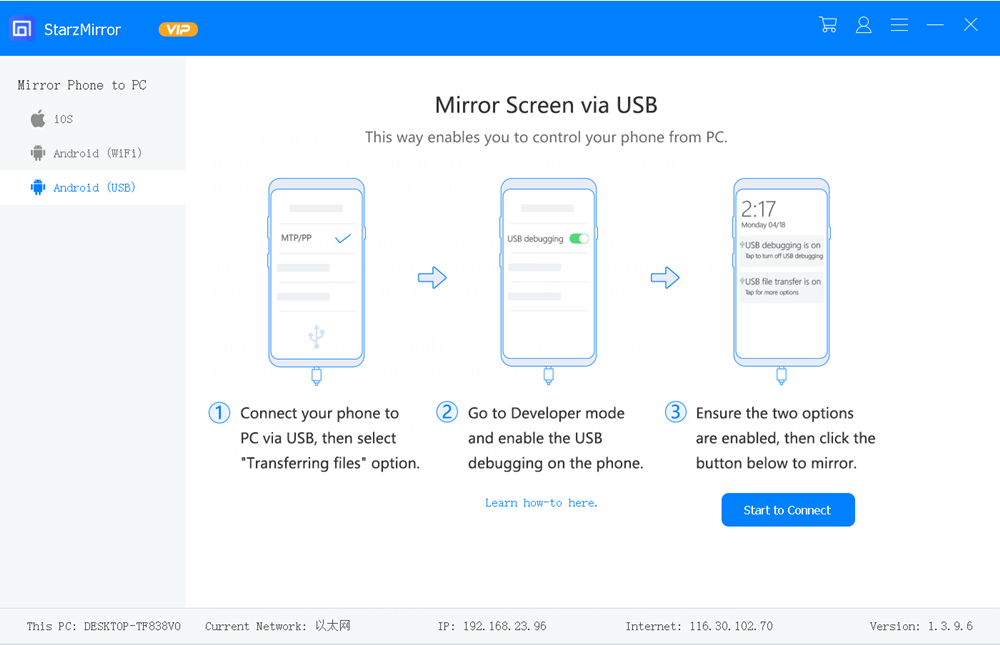 4. Then, once these are complete, simply wait for the StarzMirror app to finish making the connection, and you'll be good to go with screen mirroring the AZ Screen Recorder app onto your PC.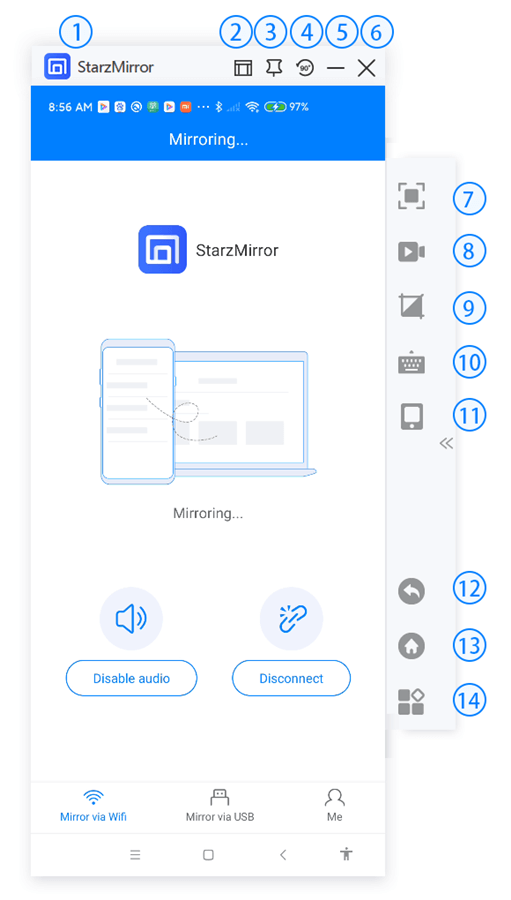 2
How to Use the AZ Screen Recorder with StarzMirror
Once you've downloaded and launched the StarzMirror app on your PC device and have established a connection between your Android phone device and your PC, you will then be able to use the AZ Screen Recorder app on your PC!
Simply open your Android device's app screen and then launch the AZ Screen Recorder tool; then, you will be able to easily record your screen without having to worry about the hassles of trying out a different PC screen mirroring tool.
3
What if I Don't Want to Use the AZ Screen Recorder App?
At this point, you may have gone through all of these steps only to find out that you're not overly keen on using the AZ screen recorder app after all, and would instead prefer a different solution.
If this is the case for you, don't worry at all. There's an excellent alternative since the StarzMirror app directly enables screen recording itself. As such, with StarzMirror, you'll be able to readily record your device screen whenever you want, without having to worry.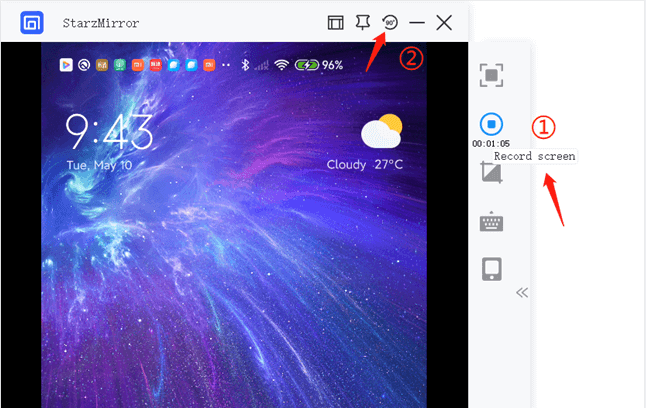 We should also point out that the StarzMirror tool is exceptionally versatile and can also be used for several other functions, aside from just recording your screen on a PC device.
For example, if you love mobile games, you can screen mirror your favorite games onto a PC screen to begin enjoying them on much greater screen size.
Plus, it's well worth considering that StarzMirror's screen-sharing functionality also allows you to video call friends, make professional meetings and presentations, and the like – all while remotely controlling your mobile phone from your PC device.
So, it's a highly powerful option and well worth considering if you're tired of being limited by the small size of your mobile phone screen.
Conclusion
Have you been looking to screen record all of your favorite content? If so, then the AZ Screen Recorder for PCcould absolutely be a good option to consider!
However, it's not always clear which tools might be best suited to your own screen mirroring goals, which is why our experts here at StarzMirror pride ourselves on offering some of the most versatile screen mirroring solutions with screen recording possible. In doing so, this ensures you get the most from your screen recording efforts – all with a professional screen mirroring tool that's highly versatile and powerful.