Have you ever found yourself wondering, what is the most lightweight Android emulator for your PC device?

From Quora
In many cases, investing in a brand new Android emulator for your PC device can seem like a great option. However, when you look a little more in detail at the different types of emulators on offer, you might be met with a shock:
Many of them use a surprising amount of data and storage space on your PC device. And, while this might not be such an issue for those of us lucky enough to own top of the range gaming PCs and the like, for most people, this could represent a significant issue; indeed, even though they're only emulating a mobile device, Android emulators can be surprisingly heavy and draining on your PC's RAM!
But did you know that it doesn't necessarily have to be this way? In fact, there are numerous excellent options for a top-class Android emulator for your PC device that won't leave your PC struggling to run. With this in mind, today, we're outlining some of the best lightweight emulator tools on the market for Android devices. Plus, we'll also consider an alternative option to choosing an Android emulator for your PC device if you decide this may not be the right option for your own PC.
What is an Android Emulator?
Before we can go any further, we should perhaps start out by considering what an Android emulator for your PC device actually is, anyway.
Simply put, an emulator makes apps think your system is running the normal Android device software. This allows you to run your favorite games and apps from Android devices directly on your PC – offering a lot of opportunity, in many cases. This is most common for gamers, generally, but you may also be able to run an Android emulator for your PC device to host meetings and the like.
The Best Lightweight Android Emulators (Top 5 Included)
At this point, we've briefly summarized what an Android emulator for your PC device is – but how can you use these, and which are the best lightweight emulators?
Indeed, while there are many exceptionally powerful emulators on the market, these can sometimes be incredibly damaging for your PC device, requiring a huge amount of RAM and storage to run.
However, there are also plenty of excellent lightweight emulators that don't come with the same staggering power requirements – and these could be excellent options to consider. Five of our favorite options for a lightweight Android emulator for your PC device include the following.
#1 MEMu Play
Designed for gaming experiences specifically, there's a lot to love about the MeMU Play Android emulator for your PC device – most notably of all for its lack of lagging.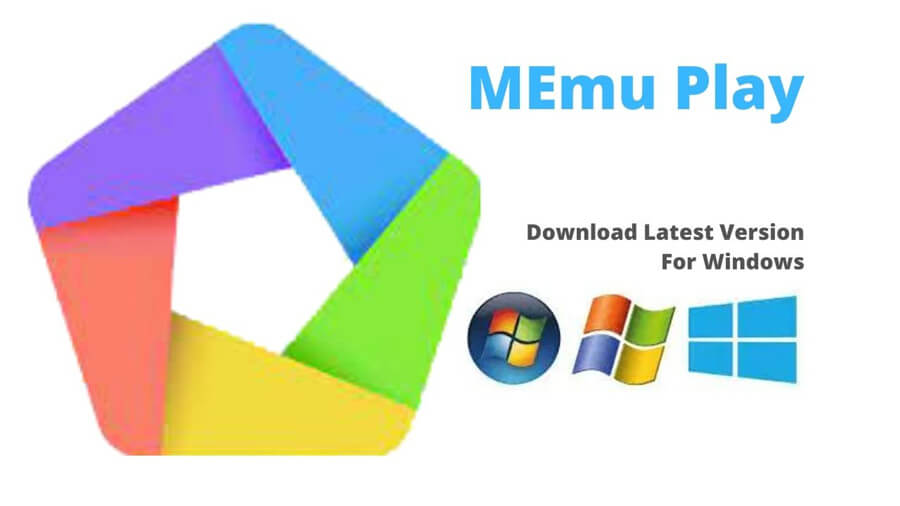 While this tool does require your PC device to be running a dedicated graphics card, it's otherwise an amazing app and is even free to use. So, if you're just getting started with using an emulator, we'd recommend giving this app a try – so long as your device meets the minimum requirements, that is.
#2 BlueStacks
BlueStacks is one of the older Android emulator for your PC device on today's list, but don't let that fool you – it's undeniably still one of the most popular, and for good reason.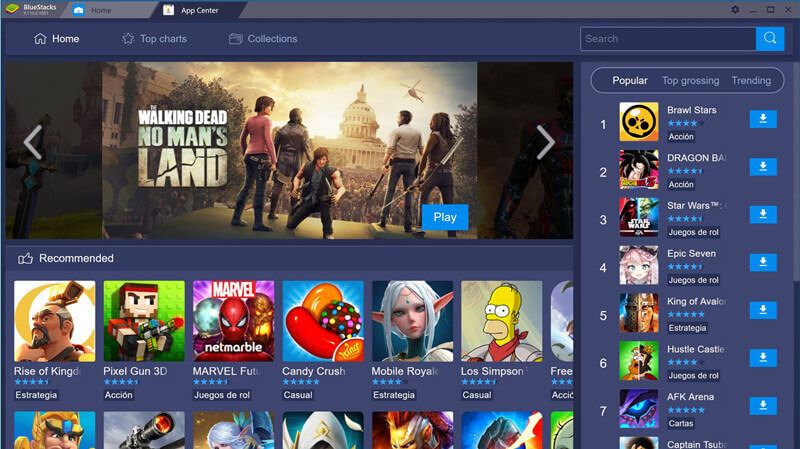 The tool offers one of the lightest weight experiences of all Android emulators for PC, and is incredibly simple both to install and learn how to use. Furthermore, it's versatile with the vast majority of Android apps – however, we should point out you'll need a GPU if you plan on using the BlueStacks tool.
#3 Xamarin
Perhaps the most notable drawback of the Xamarin app is that it's one of the harder Android emulators for your PC device to install.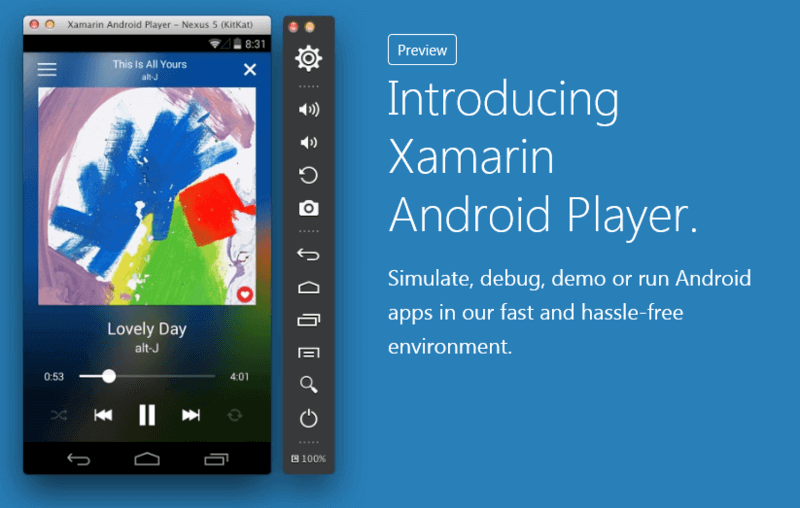 However, once you've gotten past the installation headache, it's incredibly simple and easy to use and even pairs directly with Visual Studio. As a further benefit, the Xamarin app is also effective not only on PC devices but also on your Macbook; it's also completely free and open-source, which makes it highly effective for many developers.
It's somewhat less straightforward if you don't already have a little tech knowledge behind you, so this could be worth considering.
#4 GameLoop
When talking about the best Android emulators for your PC device, GameLoop is one we absolutely need to mention; in fact, it's arguably one of the better-known Android emulators for PC devices.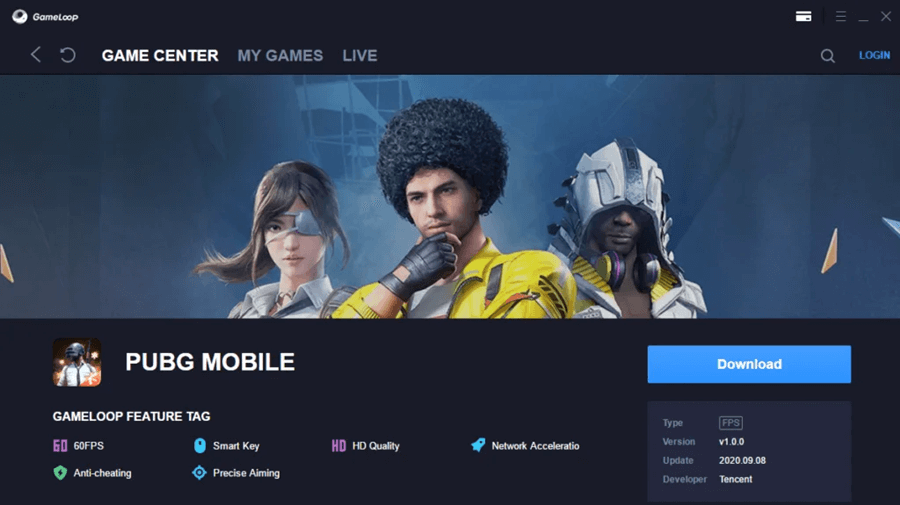 Indeed, GameLoop – which previously went by the name of "Tencent Gaming Buddy" – delivers everything you might expect from a top-quality Android emulator. Even more notable, the developers of PUBG have even directly supported this handy Android emulator app, making it all the more versatile.
GameLoop will use approximately 40% or less of your device's CPU. It also features an anti-trojan feature, so you can count on a safer and more reliable gaming experience on your PC device when you choose this handy app.
#5 NoxPlayer
We've talked about the NoxPlayer Android emulator for your PC device before, and for good reason.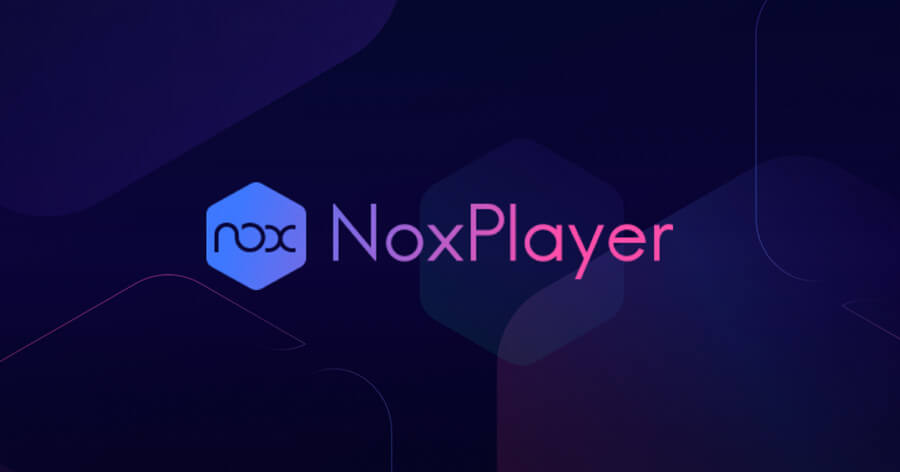 Indeed, while it's not always necessarily quite as lightweight and powerful as some of the other options on this list, it's still an excellent option for most PC devices. Perhaps the biggest benefit of the NoxPlayer Android emulator for your PC device is that you can download it and begin playing your favorite PC games in just a matter of minutes, while many other emulators can take longer to download.
You can even directly download Android apps from Google Play onto your PC device when running the NoxPlayer app, making it especially popular among those looking for an effective Android emulator that can play smooth, seamless games.
You may like: [2022] Play Android Games on PC with Noxplayer and the Alternative
The Best Alternative to Android Emulators for your PC — StarzMirror
1. Why People Try to Find the Alternative to Android Emulator
Thus far, we've considered some of the best Android emulators for your PC devices – and without a doubt, these can offer a great experience. Each of these emulators, for the most part, is very lightweight, which means they can run on many different PC devices – even if your PC isn't overly powerful.
However, there is a catch that we should mention here: they're limited in their functionality, especially for on-the-go use.
Let's suppose you're playing your favorite Android mobile game, but you need to head into the office for the day. In this scenario, you could have an hour-long train ride ahead of you – but, when you've been playing your favorite game on a PC device, getting out your PC to play can be a hassle. But the save file is on your PC, not your mobile – limiting your ability to play on the go.
What's more, it's still worth noting that today's emulators still require a relatively large chunk of your device's CPU (computing power, simply put). As such, if you have a lot of apps running on your PC normally at once, or if your PC is old and struggling to run apps moreso, even a 40% CPU consumption can be quite substantial.
So, even the lightest weight Android emulators could potentially be too much for your PC device.
2. The Best Alternative to Android Emulator
If this is something you're concerned about, though, don't panic; there's an alternative!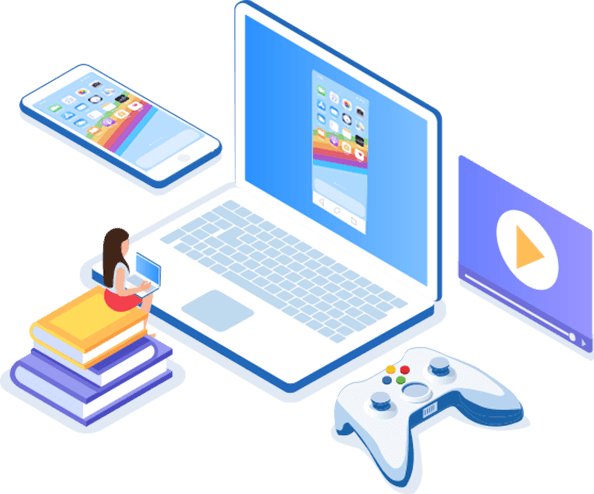 The software effortlessly controls your phone using a large laptop screen
Records or screenshots your phone's activities at any time
Supports iOS devices (above iOS 7) and most Android devices
Ability to Livestream a phone's audio and screen to Zoom, YouTube, among other platforms
Introducing the StarzMirror screen mirroring app, which allows you to directly mirror your mobile phone's screen onto your computer. Through Screen Mirroring, you can continue to play your favorite apps on the go, so you won't need to worry about missing out. What's more, StarzMirror is designed with versatililty and quality in mind, offering an ultra-lightweight system that doesn't need huge amounts of CPU to run!
To Use StarzMirror,
Step1: Simply download the StarzMirror app from the main developer's website;
Step2: Connect your PC and mobile through either WiFi or USB with the instructions presented on-screen, and you'll be good to go!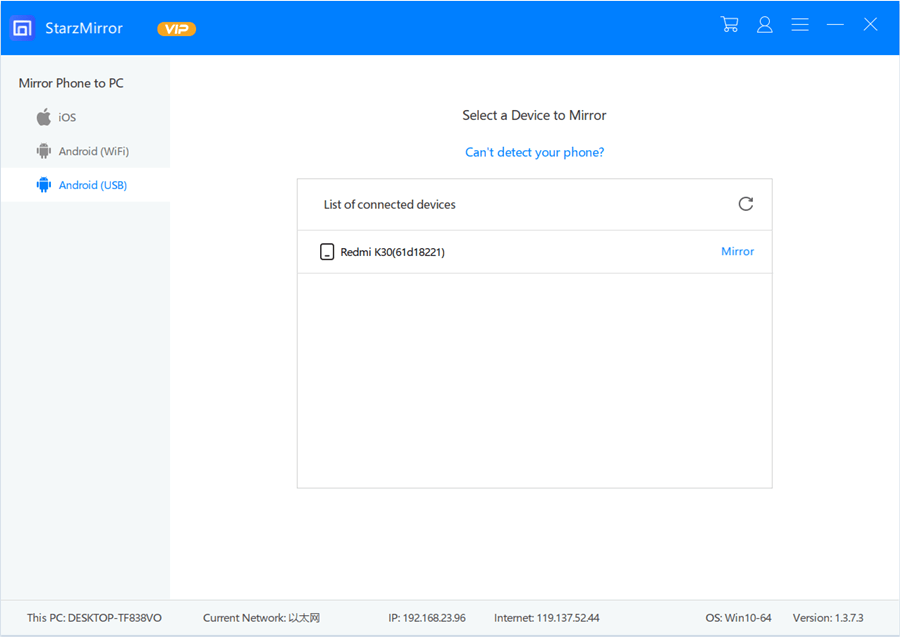 So, what's not to love – you can even control your phone screen directly from your PC device, and the free trial is the perfect way to decide whether StarzMirror might be the ideal tool for your gaming needs on PC devices. So, why not give it a try?
You may like: Playing Ark: Survival Evolved for Free on Your PC
Final Thoughts
Sometimes, PC games can seem pretty heavy and draining, and all we want is a simpler mobile game. For this, running an Android emulator for your PC device can be an excellent solution – but it may not always be the ideal option for every PC.
Sometimes, you might find your PC device isn't compatible with your chosen emulator. Alternatively, if you want to continue playing your favorite mobile games on the go, a different option could be more valuable – which is where screen mirroring comes in.
At the end of the day, there's no perfect solution for every need. With this in mind, whether you choose an Android emulator for your PC device or if you try out the StarzMirror screen mirroring app, we wish you all the best. But remember: no matter which option you choose, always ensure you've downloaded a legitimate copy of the tool, and always keep your antivirus running at all times to reduce the risk of getting a virus on your computer or PC device.