Have you ever wondered whether you can send text directly from your computer to another mobile phone device? Whether it's for sending an image or texting your best mate without having to open up your phone – and let's face it: Typing on a computer is generally easier than texting on the phone anyway!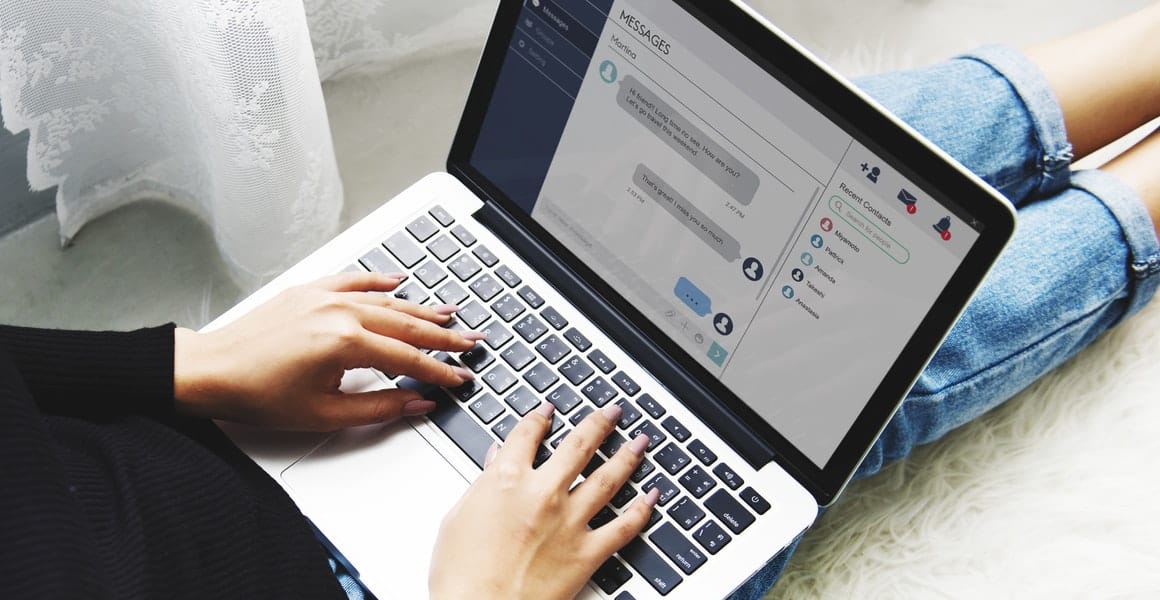 – there are several options you could consider in this regard. Fortunately, today, we're looking at some of the key things you should know about how to send text from a computer – and why this could be a good option for your texting needs.
For iOS: Send Text from Computer Using iMessage
If you have an Apple computer, learning how to send texts from a computer is exceptionally straightforward, since this will already be built into your computer!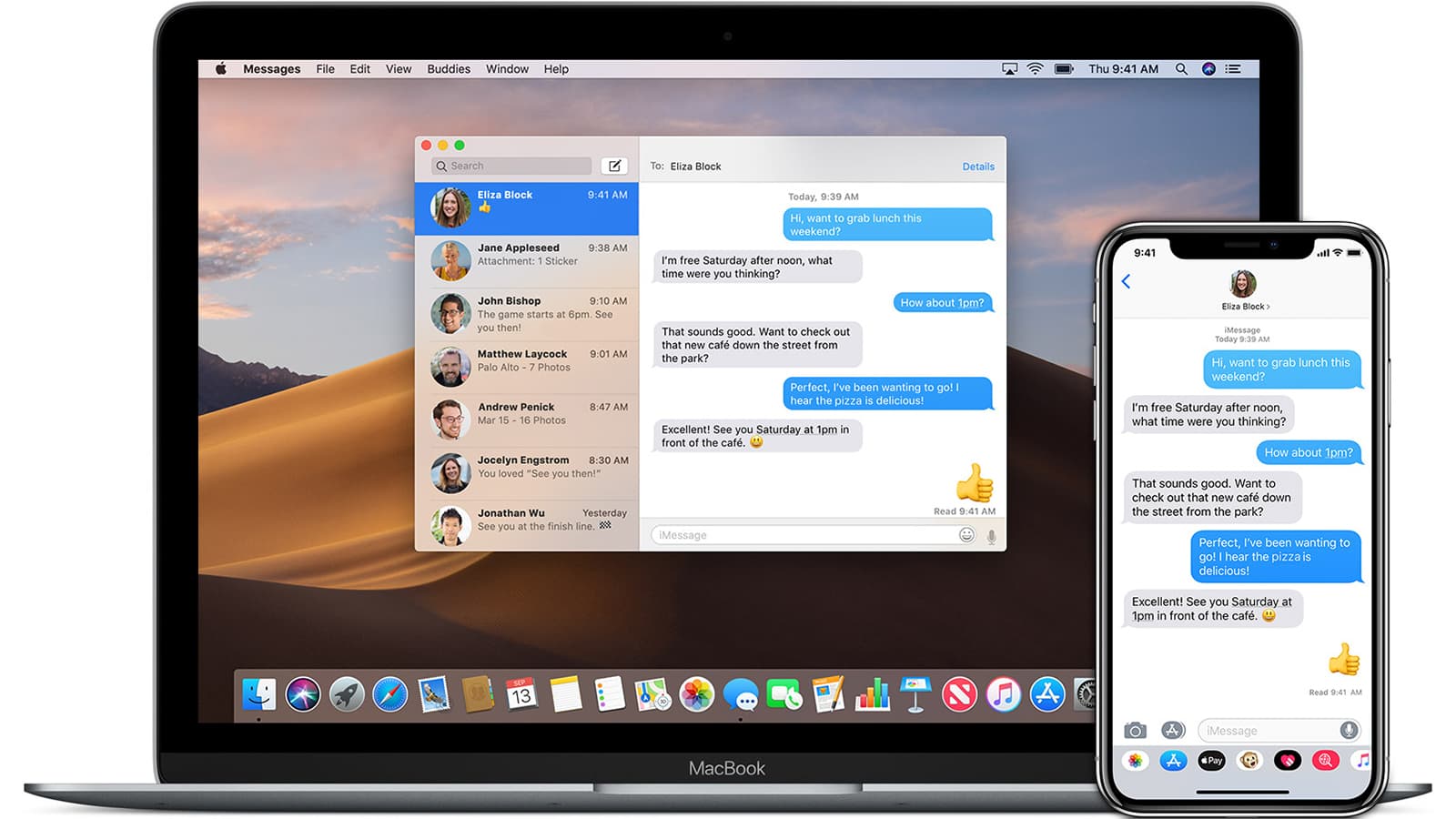 Apple Macs usually come with iMessage installed.
As such, all you will need to do to begin sending texts from your Apple Mac computer device is launch the iMessage app, enter your Apple ID and credentials, and log in. This should bring up any past iMessage you have also sent to other iMessage account holders.
Notice
There's a substantial limitation here, however. iMessage is only designed for use between two iPhone or iOS devices.
As such, if you are trying to send a message to someone who has – for example – an Android phone, it likely won't work since the Android phone won't support iMessage directly. As such, while you can send someone a standard text from your mobile device with a signal connection, this won't be an option on your Mac computer, most likely. In this scenario, you may need to consider another option (don't worry – we have presented some other ideas below to help).
For Android and iOS: Send Text from Computer Using StarzMirror
If you own an Android or iOS mobile device and want to subsequently send messages from your computer, then it's integral to check the different options available to you.
Fortunately, if you own a Windows device, you have full versatility thanks to the StarzMirror app, which can enable you to send texts from your phone while controlling your phone screen from the computer! Better yet, the StarzMirror app is an exceptionally versatile tool enabling you to control your phone screen remotely, making it possible to manage presentations, gameplay experiences, and so much more directly from your computer screen.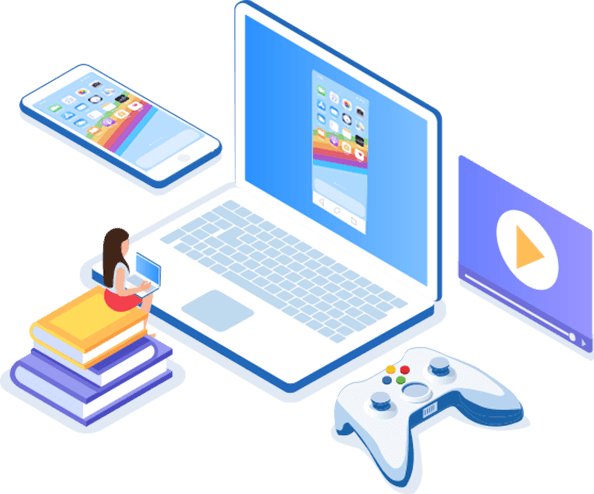 The software effortlessly controls your phone using a large laptop screen
Records or screenshots your phone's activities at any time
Supports iOS devices (above iOS 7) and most Android devices
Ability to Livestream a phone's audio and screen to Zoom, YouTube, among other platforms
StarzMirror is an incredibly powerful screen mirroring tool. The tool itself works by connecting your iPhone or Android device to your computer via USB or WiFi. Once you've established a connection, you'll then be able to make the most of countless excellent features; these include the following:
Full remote screen control, allowing you to control your iPhone or Android phone screen from your computer device
Screen mirroring up to six devices at once, so you can continue the conversation no matter which phone it was started on
No further software is needed; since StarzMirror is a fully contained screen mirroring package, you won't need to worry about downloading other tools to make screen mirroring possible. StarzMirror does it all for you
The exceptionally stable connection allows for smooth, seamless screen mirroring opportunities. Unlike other screen mirroring devices, StarzMirror can connect via WiFi and USB alike, ensuring you're able to screen mirror your device even when you don't have a good WiFi connection (which may be needed for some of the other options in today's guide)
These are just a few of the main features of the StarzMirror app that make it so effective for screen mirroring. So, if you'd like to find out more about how StarzMirror could work for you, be sure to reach out to our team today.
1. How to Use the StarzMirror App
If you have an iOS or Android device and a Windows PC, StarzMirror could be the tool you need. Even more notably, using StarzMirror is incredibly simple, so it could be worth a try if you have been looking for a simple and easy way to text from your computer device.
Step1. First, you should download and launch the StarzMirror app onto both your mobile and PC devices.
Always download this from the main developer's website, and remember: before downloading any app onto your device, always ensure your Anti Virus is up to date to prevent any unwanted viruses (just in case you accidentally download the wrong version of the file).
Step2. Then, from the main screen of the StarzMirror app, select the most appropriate screen mirroring method on your PC. This will bring up on-screen instructions; simply follow them to establish the connection between your devices and wait while StarzMirror finishes the rest.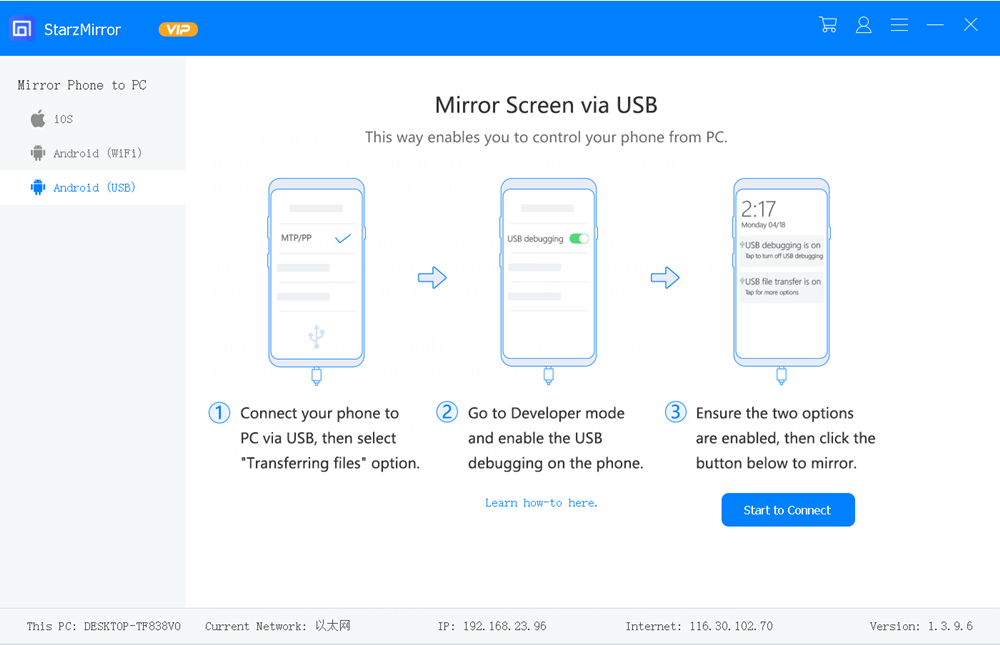 Step3. After this, your devices should be fully connected, and you can begin screen mirroring!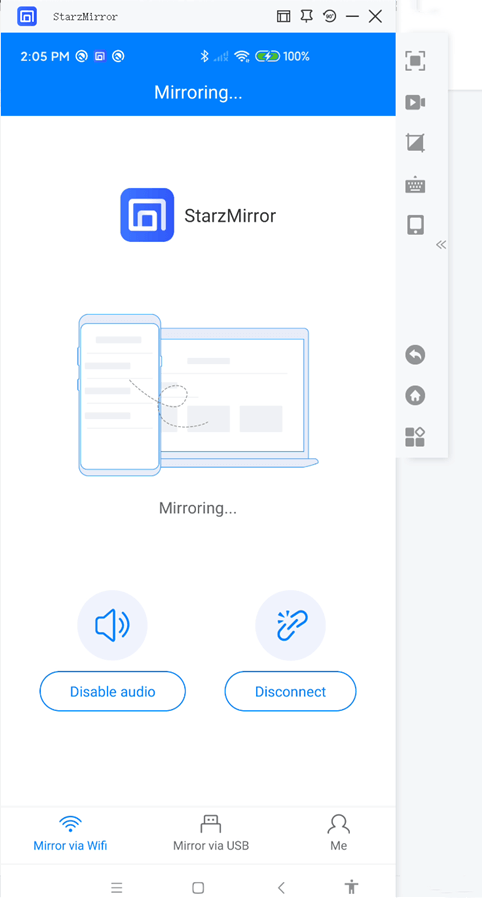 Step4. Now, all that you have left to do is to navigate to the "texts" app on your mobile device. You can control your mobile either normally or directly from your computer with StarzMirror. Then, simply enter your text and proceed as normal – it's as easy as that!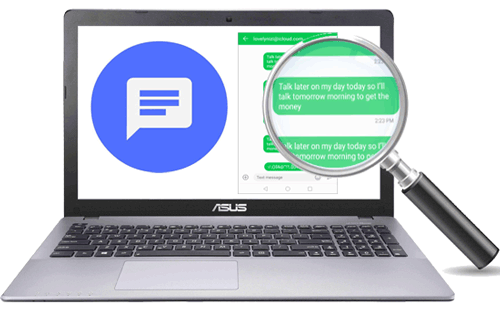 2. How to Text From Your Computer with StarzMirror What if I Want to Video Call My Friends?
Did you know that, as a screen mirroring tool, StarzMirror is effective for so much more than just texting? Indeed, you can video call your friends using the StarzMirror tool, allowing you to make the process of video calls so much easier!
Rather than having to sit around with an aching arm the whole time, you can simply use your laptop to make and participate in the video call – and actually enjoy the chat, rather than wondering when it will end.
3. How Much Does StarzMirror Cost?
First of all, it's worth checking out the StarzMirror free trial, which allows up to fifteen minutes of screen mirroring before you make your decision. Once you have done so, and if you think that StarzMirror might be the ideal app for you, the annual plan offers the best value for money on a monthly basis at just over $3 per month.
Alternatively, you could consider the monthly plan, which is more expensive on a monthly basis but may be more practical for short-term use (for example, while waiting for your phone screen to be fixed).
Buy StarzMirror, click (opens in a new tab)">here.>
Other Methods to Send Text from Computer
If the above two methods for how to send texts from a computer aren't working for you, don't panic – there are plenty of other excellent options you could consider, too! Some of these include the following ideas.
However, if you're not quite sure which option is right for you, don't worry; there are countless different opportunities available. As such, you should be sure to do a little research to find the one that is most suitable for your own screen-sharing efforts.
#1. From the Web: Android Messages
If you want to message someone on your computer rather than from an Android phone directly, another option you could consider is to download the Android Messages app.
1. Android Messages can be downloaded onto your mobile device, which will then allow you to begin messaging by heading to the messages.android.com website.
2. From here, simply scan the QR code on your phone to enable the online web app of Android messages to work, and you'll be good to go!
It's worth noting here that the Android Messages web application works for Chrome, Firefox, Microsoft Edge, and Safari. If you are running on a different browser than these, you may find that Android Messages as such does not work effectively.
#2. With Social Media Apps
Another excellent alternative to sending texts from a computer is to use social media messaging instead.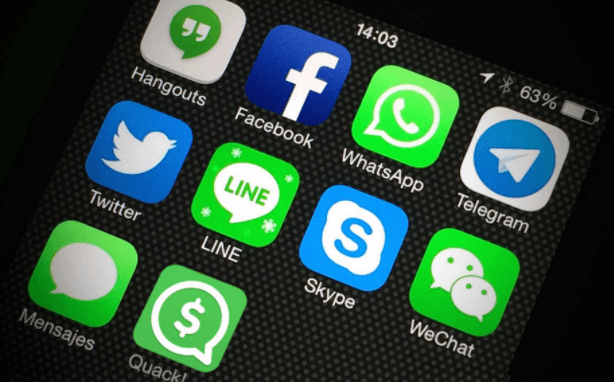 Social media messaging is incredibly simple and straightforward and often resembles texting very closely.
In addition, if you log into your social media account on both your phone and your computer devices, you can continue your conversation on whichever device is most practical at the time.
However, social media messages also have a strong limitation: they require an internet connection, which may not always be available, especially while on the go.
#3. Email Address
As a final option, we should point out here that if you're simply trying to communicate with a friend, you don't necessarily need to send them a text if you have their email address instead.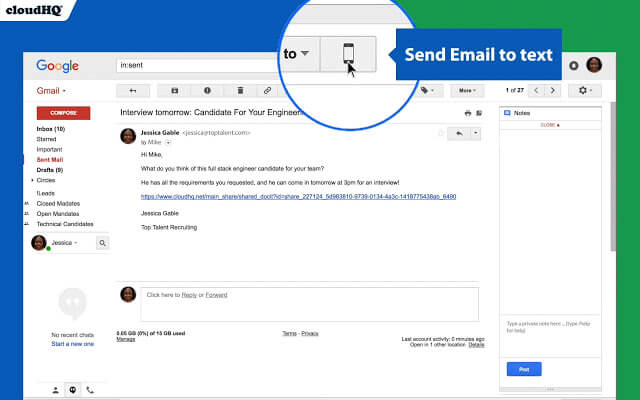 By sending your friend an email, you can quickly bypass issues relating to software on your mobile device. Even better, you can load up emails on both your mobile and your computer.
However, email messaging has largely fallen out of favor in more recent years; in addition, it's worth considering that many brands prefer to use text still since it's faster and allows for a more seamless conversation than can be the case with emails. However, emails are ideal if you're looking for a professional messaging solution, such as emailing a colleague.
Conclusion
Without a doubt, "send text from computer" can be a substantially simpler option than trying to send a text from your mobile device. Not only does this prevent you from having to continually switch between devices, but it also makes texting much easier as well.
In addition, if you have been having difficulties with texting from your mobile – for example, due to a lack of signal or a system fault – you may be able to overcome this challenge by learning how to send texts from a computer instead. It's a simple change, but one that could definitely serve you well!