Have you ever wanted to screen share your mobile phone device onto your TCL Roku TV? There are countless benefits of screen sharing and screen mirroring, and this means that more and more people are giving these nifty little tools a try.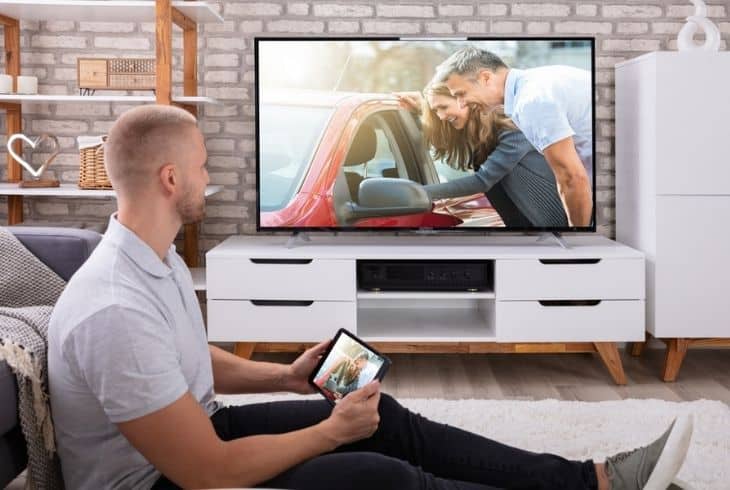 However, if you have been struggling thus far with TCL Roku TV screen mirroring, we're on hand today to give you some new ideas and inspiration on how to mirror your screen directly to your TCL Roku TV.
Does TCL Roku TV Have Screen Mirroring?
Does the TCL Roku TV device come with screen mirroring inbuilt? Before we can begin looking at the different options for screen mirroring your phone onto your TCL Roku TV device, we should first start by considering whether this is a feature your TCL Roku TV already supports. After all, what's the point in downloading additional software if your TCL Roku TV can already do screen mirroring effortlessly?
Well, this is, fortunately, a very simple question to answer: yes, absolutely!
In fact, the TCL Roku TV device was developed as a partnership between TCL and Roku Inc. The partnership occurred in 2014 and allowed TCL to create a unique type of smart TV that was also capable of running on the Roku OS platform, allowing it to be highly effective for functions such as screen mirroring. This effectively transformed the TCL into a powerful smart TV, and it's something that many people want to make the most of for their own TCL Roku TV.
So, if you've been wondering whether or not it's actually possible to screen share your phone device onto your TCL Roku TV, we've got some excellent news for you: yes, absolutely! In fact, screen sharing onto your TCL Roku TV is possible, but it's often roughly comparable with other screen sharing to TV options.
However, there is still the significant issue here that you'll usually need to continue controlling your phone screen from your mobile itself; instead, if you're looking for a mirroring option that also allows you to control your phone screen from a separate device, why not consider trying the StarzMirror app to screen share your mobile to a PC device instead?
How to Mirror Phone to TCL Roku TV
At this point, we've clarified that yes: it's definitely possible to screen share between your mobile phone and a TCL Roku TV. However, we've yet to clarify how it works – and luckily, there are two main options you could consider in this regard.
The most obvious is to use the TCL Roku TV's inbuilt functions; however, if these do not seem to be working, you could use an app such as AirBeam TV instead.
The Common Method
The most common method to mirror your phone onto a TCL Roku TV is to use the TV's inbuilt functions; after all, this is what the TCL Roku TV is designed for! The process is a little more complex than some other options, so you'll need to be able to commit a few minutes to prep your system first.
Step1: Initially, you should start by checking your device has all of the latest updates installed – without these, screen mirroring may not work.
Step2: Then, load up the screen mirroring function on your device; here go by many names from device to device, including Quick Connect, Smart View, SmartShare, AllShare Cast, HTV Connect, and Display Mirroring.
If you're not sure which app is right for your model of phone, we'd recommend a quick search to be sure.
Step3: Next, head into your device's settings and enable screen mirroring on both the TV and mobile devices.
This should bring up a list of devices that can connect together, simply select yourself, and you should then be able to screen mirror your phone onto your TCL Roku TV.
Using AirBeam TV
If you've been having trouble with connecting your mobile and TCL Roku TV, you could instead consider trying the AirBeam TV app.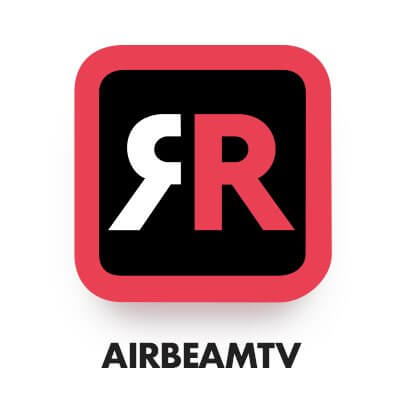 This doesn't require any additional hardware; simply install and go! Airbeam TV has often been considered one of the most popular apps for screen mirroring a TCL Roku TV, so this app could definitely be a valuable option if you're unsure of which is best.
How to Fix Your TCL Roku TV Screen Mirroring not Working
If your TCL Roku TV isn't working, but you still want to use the inbuilt screen sharing functions rather than using AirBeam TV, you could consider the following troubleshooting tips.
However, these may not fix every scenario. As such, if you find these don't work for your TCL Roku TV, you might want to consider a different type of screen mirroring instead (such as screen mirroring and controlling your iPhone or Android device from a PC).
The most common reason screen mirroring doesn't work on your TCL Roku TV is simply because screen mirroring is not currently enabled.
However, a glitchy interface, problems with your mobile device, a weak or unstable network connection, and the like could all also contribute to your negative experience with screen mirroring.
If enabling screen mirroring doesn't, rebooting your phone, TV, and network may be other options to consider. Outside of this, though, you may need professional support to resolve the issue.
How to Control iPhone/Android Phone from PC? – StarzMirror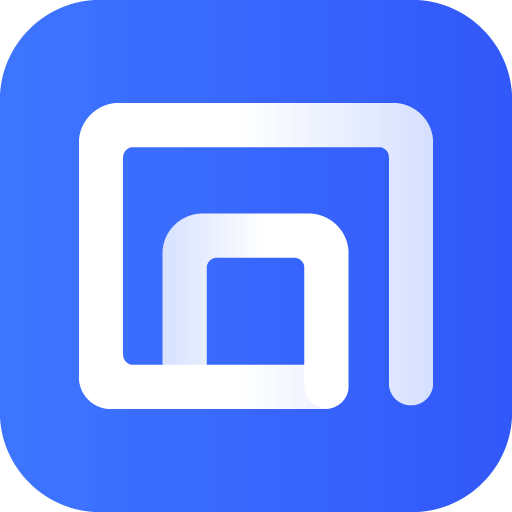 StarzMirror
Your Best iOS/Android Screen Mirror Software
At this point, we've outlined some of the key things you need to know about how to screen mirror your phone device onto your TCL Roku TV – but what if you're not sure this is the ideal option for your own screen mirroring needs?
Well, if you're feeling a little unsure and would instead prefer to try something a bit different, why not consider the StarzMirror tool instead?
1. What is StarzMirror?
First of all, we need to consider what the StarzMirror tool actually is. StarzMirror is a unique screen-sharing app that allows you to directly share your phone screen to your PC. Notably, though, that's not all StarzMirror can do; in fact, the StarzMirror app also allows you to control your phone screen directly from your PC device, allowing for smoother, seamless, and rewarding gameplay and content viewing experiences overall.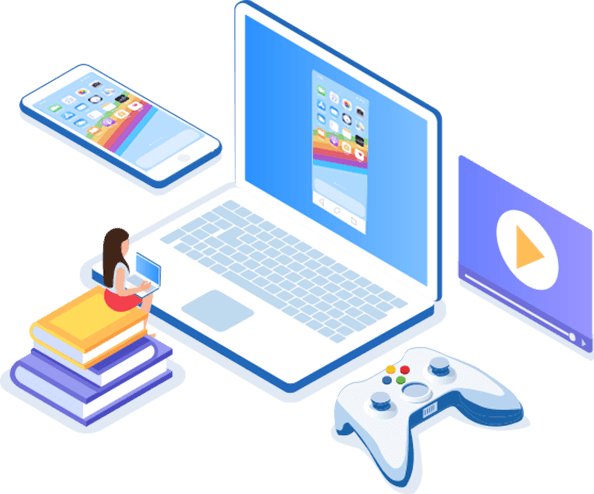 The software effortlessly controls your phone using a large laptop screen
Records or screenshots your phone's activities at any time
Supports iOS devices (above iOS 7) and most Android devices
Ability to Livestream a phone's audio and screen to Zoom, YouTube, among other platforms
When you screen mirrors your phone onto your PC screen, you can enjoy multiple benefits. Notably, screen mirroring allows you to see the image in substantially higher resolution, thanks to the larger size of your phone screen. And while using an emulator may be a good alternative, the versatility and practicality of a screen mirroring tool is simply hard to beat.
2. How to Use the StarzMirror Screen Mirroring App
Using the StarzMirror app is incredibly simple, and you can connect your phone and PC in several ways. However, we recommend connecting your devices via USB for the easiest and more effective, lag-free experience.
How does this work?
Step1: First, you'll need to ensure you've downloaded StarzMirror onto both of your devices – your phone and your PC.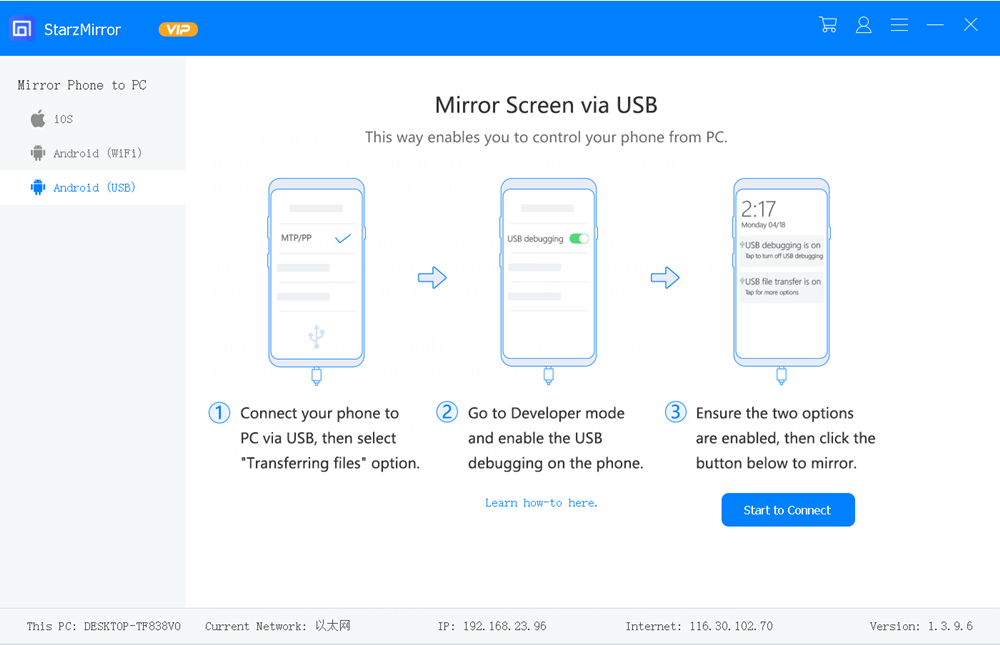 Step2: Then, launch the apps and connect your devices via a USB cable, and select "File Transfer", these will need to stay connected throughout the process.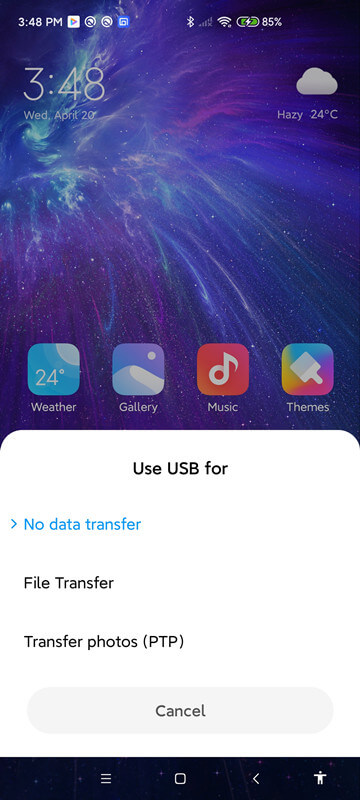 Step3: Then, allow permission, and install any necessary drivers, and your device should then have mirrored successfully.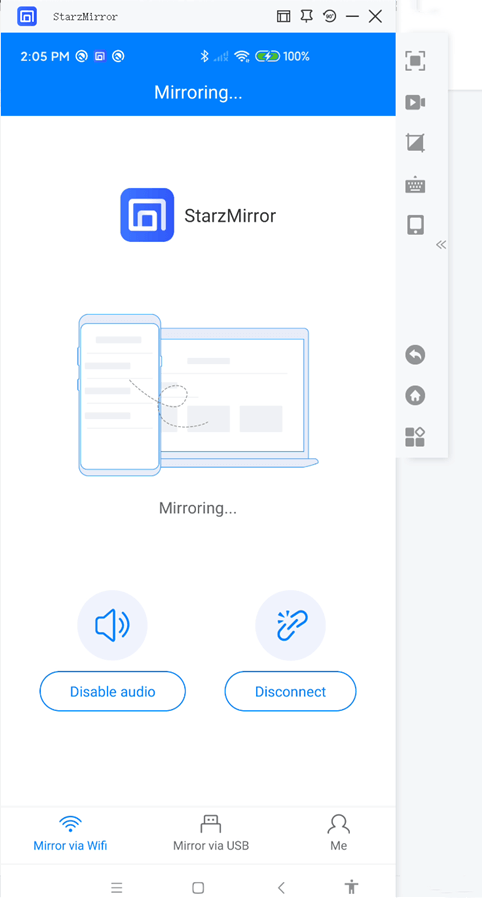 Here's the detailed user guide of StarzMirror for you.
3. Benefits of Screen Mirroring to a PC Over my TCL Roku TV
At this point, we've outlined what StarzMirror is and how you can use it simply through USB.
However, we still need to clarify why you might want to use the StarzMirror app over your TCL Roku TV. Well, some of the most common reasons to screenshare onto a laptop device include:
Allows full screen control and customization directly from your computer device, which may not be possible when screen sharing onto a device such as a TCL Roku TV.
Screen mirroring to your PC is incredibly quick, easy, and practical – making it highly effective no matter your level of tech knowledge.
When screen mirroring your phone onto a PC device, you can make progress on your documents and/or games and then pick it up again while out and about or on the go. This is a highly notable benefit of screen mirroring and a factor that many people can appreciate.
If your TCL Roku TV isn't working normally, or if your connection is unstable, you may experience poor results while screen mirroring to your TV.
Fortunately, since you can connect your phone device and computer PC through USB with StarzMirror, you won't have to rely on potentially weak connections – the phone is connected directly to the PC through the USB, allowing for unrivaled speeds and lag-avoidance while streaming your screen!
Conclusion
If you've been looking for ways to optimize your screen mirroring efforts, there are numerous different options you could consider. However, many people find that screen mirroring their device onto a TCL Roku TV screen can seem a lot more complex than other screen mirroring methods, such as sharing your screen onto your PC instead. Luckily, if this is something you have experienced, don't worry; our experts here at StarzMirror have the tools you need.
We hope today's guide will have given you some new insight into TCL Roku TV screen mirroring. But, if you discover this isn't such an excellent solution for your own mirroring needs, we'll be by your side to help!