One of the most widely used and favored social networking sites on the internet is Snapchat. With the help of this app, billions of individuals have been sharing their life experiences every day. But occasionally, we screw up and delete some of our most treasured memories from Snapchat. Though it might be extremely annoying, there are techniques to restore deleted Snapchat memories.
Users of the Snapchat app can preserve snaps and stories using the feature called Snapchat Memories. However, a lot of people are unaware that it is possible to restore lost Snapchat memories. How to restore deleted Snapchat memories and avoid having them deleted altogether are covered in this post.
Part 1: Can You Recover Deleted Snapchat Memories?
Struggling with the "BitLocker keeps asking for recovery key" issue isn't a pleasing sight, but there are following reasons behind this chaos.
It seems impossible to recover Snapchat memories but fortunately it is possible. Snapchat Memories is a feature in Snapchat's latest app update. Memories is a new way to view your Snapchat Stories in an album format.
Memory storage includes all the pictures, videos and text messages you have sent that are saved and can be viewed at any time.
The pictures should ideally be kept in Memories. If you've already saved the picture, you can find it in the Memories area. You must follow the instructions in the following section to restore your Snapchat memories if the snaps were either deleted from recollections or were not saved at all.
To recover deleted photos, you can also use one of the available recovery programmes (we've chosen one in this post), look through your phone's cache, or log into the associated cloud account.
If you want to recover the Snapchat memories you need to follow the suggestions and instructions given in this guide.
Part 2: How to Recover Deleted Snapchat Memories with Official Solution
If you think Snapchat is erasing your memories, you can restore them if they are in the My Data Archives folder by taking the steps below:
1. Select "Settings" from the Snapchat app.
2. The "My Data" option can be found in the Privacy section by scrolling down.
3. To proceed, you must connect with your Snapchat account by entering your username and password.
4. On the My Data page, choose Memories, then click the "Submit Request" button at the bottom of the page.
5. The support staff will submit your request for memory recovery, and they will need some time to assist you in archiving memories.
6. You'll get an email with a link to download all of your Snaps, memories, and films.
7. Your browser will take you to the My Data page when you click the link in your email.
8. All of your deleted memories will be downloaded to your device when you choose the "Mydata.zip" file to download.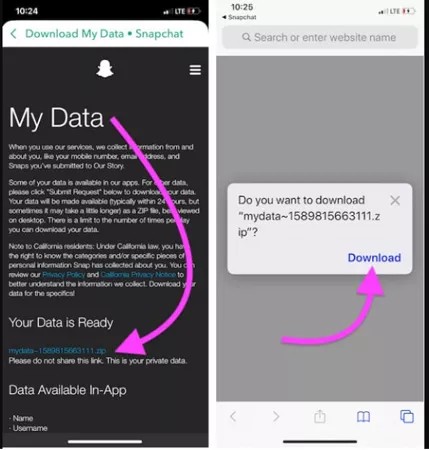 Part 3: Recover Deleted Snapchat Memories iPhone
1. Use iTunes
Deleted Snapchat memories may be recovered if you have an iPhone. You should be aware that if a backup is already available on iTunes, you can simply restore it to your device. Make sure your deleted photos are included in the backup in advance. Please be aware that performing this operation would erase all of the data on your device and restore it.
Follow these instructions to learn how to restore deleted photographs from Snapchat using iTunes if you're willing to take this chance.
1. The first step is as easy as connecting your iPhone to the computer and starting iTunes.
2. Go to the Summary page for the iPhone by selecting it from the devices list. You can find ways to back up and restore your device in the Backups section.
3. To continue, simply click the "Restore Backup" option.
4. It will provide a pop-up window where you may choose the proper backup file. Refresh the "Restore" button and watch as the data is downloaded to your iPhone.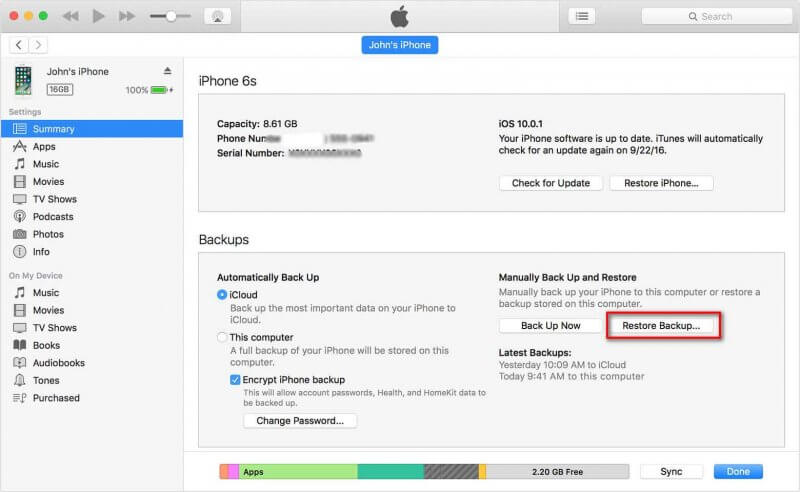 2. Use iCloud
Many iPhone users utilize iCloud to store their data in addition to iTunes, just like iTunes. If so, accessing the Snapchat memories from the associated iCloud account might be simple. Follow our instructions if you have an iPhone and are still wondering how to retrieve deleted Snapchat memories. Here is a step-by-step tutorial on how to use iCloud to restore deleted Snapchat chat history.
1. Log into your account at iCloud.com.
2. Click the Recently Deleted album in the sidebar of Photos on iCloud.com.
3. Click Recover after selecting the images or videos you want to recover.
4. That's all; your pictures have been recovered and saved back to your device.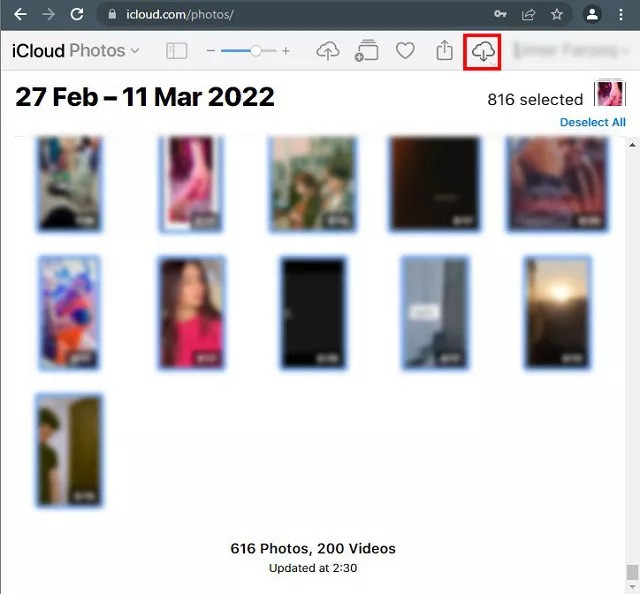 Part 4: Recover Deleted Snapchat Memories on Android Cache
Following these simple procedures will allow you to retrieve deleted Snapchat memories from the Device Cache folder.
1. Use the file manager or explorer software on your Android phone to access the Android file system.
2. Navigate to the Snapchat folder after launching the device's internal storage. You can go to Android > Data and then tap com.Snapchat.android.
3. To locate the saved photo, copy it to another location, or simply change the file extension, look in the Cache folder.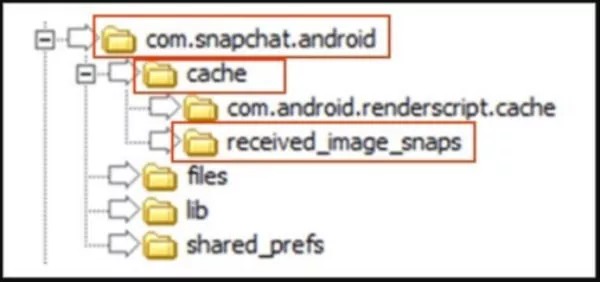 Part 5: How to Recover Deleted Memories on Snapchat with the Gallery's Trash Folder
Searching the trash folder in the gallery is an additional approach for recovering Snapchat memories. According to your device settings, the deleted material is frequently kept in the trash folder for a specific amount of time, making it possible to recover the Snapchat memories.
1. Search for the films or photographs in your trash by going to your gallery.
2. Once located, you can recover it by choosing it, clicking on recover, or by touching it twice.
3. It will then be restored to its original folder when finished.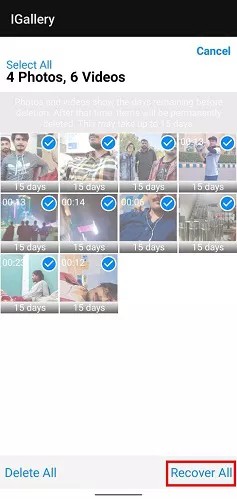 Part 6: Snapchat Memories Recovery from SD Card
If your Snapchat memories are stored in your SD card by default, you can only recover them using a third party application like StarzSoft Data Recovery which is one of the most authentic ones of all.
StarzSoft Data Recovery Tool is an amazing solution that not only allows you to recover data in your phone but also within third party applications like Snapchat and WhatsApp. No matter what type of data recovery issues you may face, you should have this tool with you.
1. The first most crucial step is to get this tool which means that you need to download and install StarzSoft Data Recovery software on your device.
2. You will need to click on the particular folder, file, or disc in order to scan it. This scanning will help you understand which Snapchat memory you want to recover.

3. Once you complete the process of scanning, you will have to select which file you want to extract. It will help you to recover all the required information whether it's the form of documents, file, programs or discs. You will only have to click on the Recover option and everything will be stored in your computer.
Conclusion
If you're one of the millions of users who log onto Snapchat every day, you are aware that occasionally, memorable moments might be caught on camera. Unfortunately, most individuals become angry when they lose them and ask themselves, "How can I get my deleted Snapchat memories back?" The focus of this blog is about restoring deleted Snapchat photos and videos.
All of the aforementioned techniques are real and generally effective. We also talked about the incredible StarzSoft Data Recovery for ios, a fantastic paid tool for recovering any kind of erased data.