The Depth effect is an amazing feature of apple mobile, recently introduced on iOS 16. The Depth Effect on iOS 16 has many new features which will make your iPhone lock screen more attractive than ever. These AI-based features ensure a small part of your Wallpaper object behind the iPhone lock screen clock. It is a unique feature adding a unique personality to your iPhone. But for some reason, you may have the problem of Depth Effect iOS 16 not working. Don't worry because, in this article, we will show you the top 9 methods to fix it.
Why Is My Depth Effect Not Working On iOS 16?
There could be many reasons why the depth effect is not working on your devices. Before getting to their solutions, we need to know why this issue is occurring on your iOS 16.
Here is the list of possible reasons why Depth Effect Not working on iOS 16.
Depth Effect is disabled from your device.
Unsupported iOS devices.
Unsupported Wallpaper.
Minor glitches and Bugs on iPhone.
Outdated version of iOS software.
Problem with your iOS settings.
These are some of the main reasons that could cause this issue on your iOS device. Now let's move to the methods to fix it.
How to Fix iOS 16 Depth Effect Not Working?
Here are the top 9 fixes to solve the Depth Effect issue on your iOS device. We recommend you begin with the first method and then apply all methods one by one until you find a suitable solution for your device.
Way 1. Enable Depth Effect If It Is Disabled
If your Depth Effect is not working on iOS 16, there are chances that this feature is disabled from your iOS device, so to fix it, you first have to enable it. Follow the instruction below to enable the Depth Effect if it is disabled.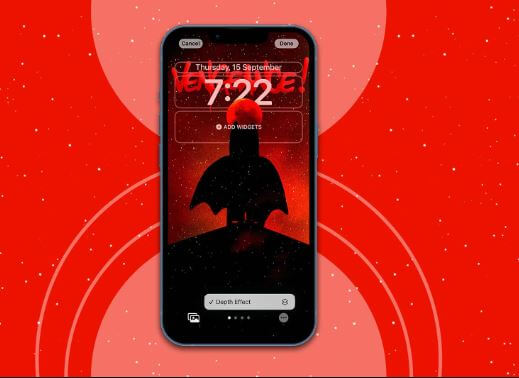 Press and Hold on your Lock screen until the unlock to edit option appears on the top.
Unlock your device and then tap on the Customize option.
Now tap on Lock Screen and choose the three-dot option in the bottom right corner.
Select the Depth Effects option to activate the feature on your device.
Way 2. Make Sure Your iPhone Has Depth Effect Feature
Since there is an official statement released from Apple about which iPhone models are compatible with Depth Effect. So if you are using unsupported devices, then device incompatibility might be in your way. Here is the list of iPhone models compatible with Depth Effect.
iPhone 8, 8+.
iPhone X, XR, XS, XS Max.
iPhone SE 2, SE 3.
iPhone 11. 11 Pro, 11 Pro Max.
iPhone 12 Mini, 12, 12 Pro, 12 Pro Max.
iPhone 13 Mini, 13, 13 Pro, 13 Pro Max.
iPhone 14, 14 Plus, 14 Pro, 14 Pro Max.
These are the iPhones on which the Depth Effect feature is available.
Way 3. Modify iOS 16 Depth Effect
In most cases, the Depth Effect feature doesn't work because of improperly positioned wallpapers. Sometimes it is because your wallpaper has covered most of the clock area, thus causing the iOS 16 wallpaper Depth effect not working properly.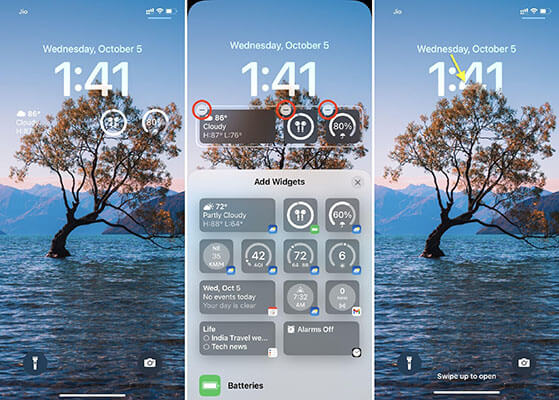 Here is how you can modify the iOS 16 Depth Effect feature.
Unlock your iPhone and then go to settings.
Now navigate down and tap on Wallpaper.
Now select the Customize option available under the lock screen.
Then use your Two fingers to Zoom in and out. Make sure to set the Lock screen clock accordingly to Wallpaper.
Once you are done with modification, tap on done to save changes.
Way 4. Remove Widgets
As we all know, some Lock screen Widgets can prevent the Depth Effect from working properly, so we recommend removing them from your lock screen. Here are the steps to remove Widgets from the iPhone Lock screen.
Press and hold on the iPhone lock screen until the unlock to edit option appears on the top.
Unlock your iPhone and then tap on customize option.
Now select the lock screen and then tap on Widget.
Choose the (-) sign beside each widget so that you can easily remove it from the lock screen.
We recommend you to remove all the Widgets and confirm whether your Depth Effect is working correctly. Once this feature is working; then you add all the Widgets back on the Lock screen.
Way 5. Switch to Another Depth Effect Supported WALLPAPER
Depth Effect features are only applied to images with identifiable subjects such as persons, animals, buildings, or any subject. In case your wallpaper has many subjects, then there are chances that Depth Effect will not identify it. So we recommend you switch to another depth effect-supported Wallpaper.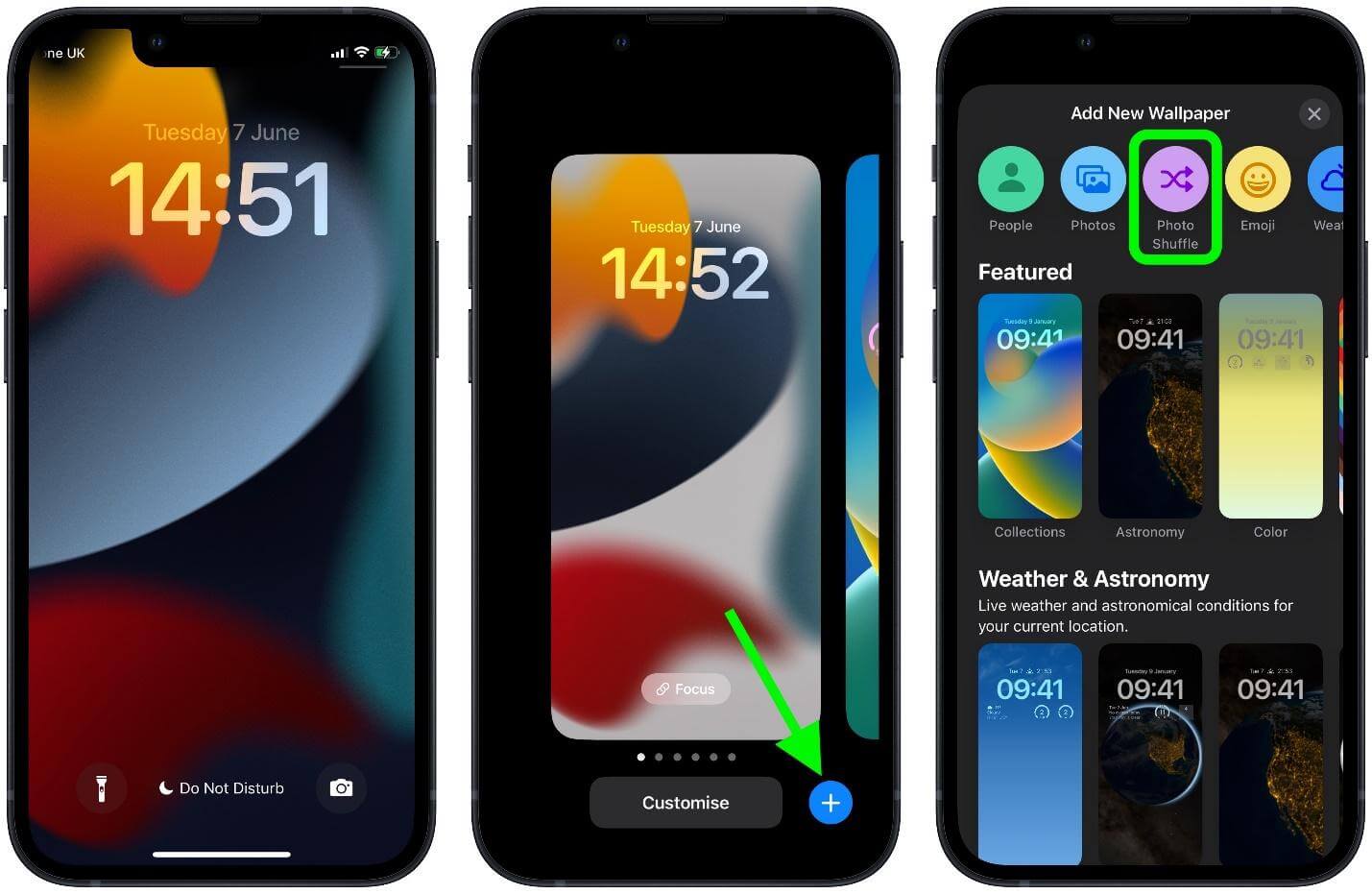 Follow these steps to change your wallpaper.
Unlock your IOS device and then go to the settings option.
Scroll down and then select the Wallpaper option.
Choose the +Add New Wallpaper option and then select another Wallpaper.
Now your Wallpaper has been changed.
Way 6. Restart iPhone
Some features of your iPhone may not be correct due to minor glitches and bugs. The best and easiest way to solve this issue is to restart your iPhone. Because restarting your IOS device will help your device to fix minor glitches.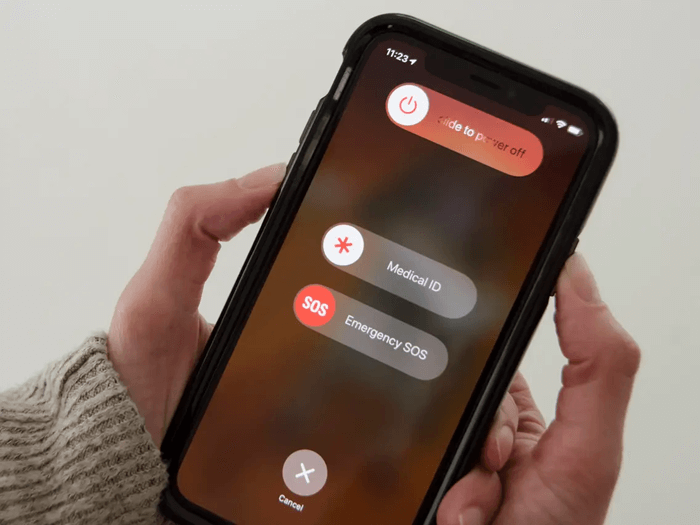 Follow the instructions below to turn off your iPhone and turn it back on.
Press and hold any volume and power buttons until the Power off slider appears on your iPhone screen.
Slide it to the right side to turn off the iPhone and wait for 30 seconds.
Now press the power button until the Apple logo appears on your screen to turn on the iPhone.
Way 7. Update iOS
Another solution to this issue is updating your iOS to iOS 16.1. Doing this will ensure that all the minor glitches and bugs are gone.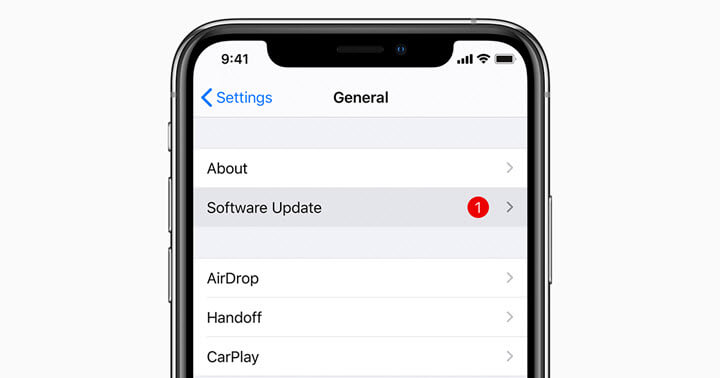 Follow these instructions to update your iOS device to the latest version.
Open your iPhone and then go to settings.
Now select the General option and then tap on software update.
If the latest version is available for your iOS, it will appear on your screen.
Select the download and install option to update your device to the latest version.
Way 8. Reset All Settings
If all the methods mentioned above have failed to solve your issue, then finally consider resetting all iPhone settings. By using this method, all settings on your iOS device will be back to default.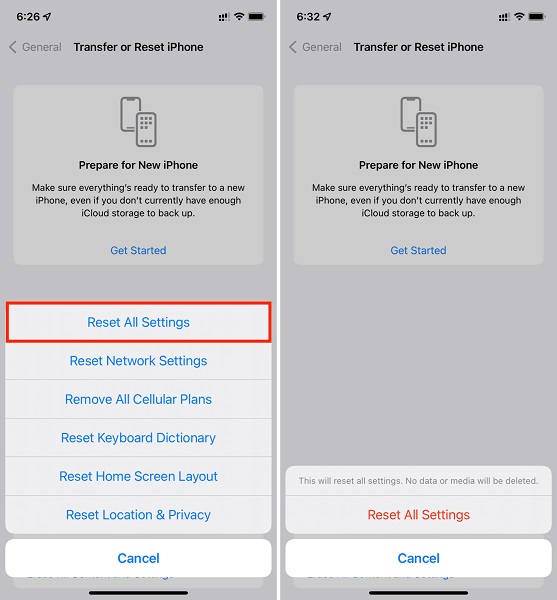 Follow the instruction below to reset all settings on the iOS device.
Unlock your iPhone and then select the settings option.
Now tap on the General option and then scroll down.
Select the Reset option and then choose Reset all Setting option.
Enter your device passcode and select the reset all settings option to confirm it.
Now all your iOS settings are set to default; hopefully, this method will resolve your issue. If not, the only option for you is to repair your iOS device.
Way 9. Repair iOS System
Starzsoft Fixcon is the best third-party program that allows you to repair your iOS device and solve any minor or major issues on your device. With the help of this program, you can repair your iOS without data loss to fix depth effect ios 16 not working.
This program can solve major issues such as bricked iPhone, iPhone stuck on a white or black screen, iPhone that won't turn on, or being stuck on the Apple logo. With the help of this program, you can solve all these issues with only a few clicks.
Follow the instructions below to Repair your iOS system.
First of all, download and install the program on your PC.
After launching this program on your device, three options will appear on your screen.

Select the Standard repair option and connect your iOS device via a USB cable. The program will detect the device and move to the next step automatically.

A list of available firmware packages will appear on your screen, select any suitable package and then click on the Download option.

Wait until downloading is complete.

Once the package is completely downloaded, click on continue to start the repair process.

The repair process will take some time, so please wait.

When the process is complete, your iPhone will restart, and when it turns back on, you will notice all your data is available, and your issue is solved.
Final Words
That's all, guys. Depth effect is one of the best features on iOS 16 when it works, but due to some unknown reasons, when the depth effect on iOS 16 not working correctly happens, it can irritate you easily. But don't worry; in this guide, we have mentioned the top 9 fixes that can solve your issue in no time.
Furthermore, in the end, we have mentioned a top program known as StarzSoft Fixcon iOS System Repair that can not only help you fix depth effect on iOS 16 not working issue but also will solve many major issues, such as iPhones stuck on a white or black screen, devices stuck on the Apple logo, and more.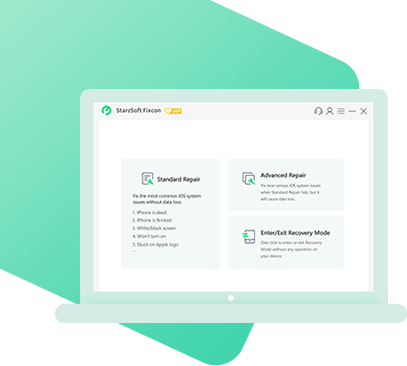 The tool is both fast and easy to use.
The professional tool fixes different issues without causing data loss.
Fixcon is fully compatible with all iOS versions.
Its free trial version lets you confirm whether it will work for you.