A one-stop shop for Facebook, Pokémon Masters, Uber, WhatsApp Messenger, TikTok, Instagram, Netflix, Snapchat, Yolo, and many other apps, the iPhone App Store is a great place to get games and utilities.
However, this represents a significant shift when you are unable to download any software from the App Store, whether it is paid or "Apps Not Downloading On iPhone."
When you are unable to update your current apps or download new ones from the App Store, the scenario becomes quite frustrating. To address your issue for free, try these remedies.
Part 1: Why are My Apps Not Downloading on My New iPhone
Here are a few possible reasons if apps are not downloading on iPhone.
1. Poor Internet connection: A good internet connection is necessary to download the applications from the app store. If your applications are not downloading, make sure that your internet connection is good.
2. Low storage space on your iOS device: Sometimes storage issues prevent applications from downloading. So make sure you have enough storage space on your iOS device.
3. A bug in the App Store: There are strong chances that your App Store is malfunctioning if it is not downloading the applications. Contacting the customer support can be helpful in this regard.
4. Faulty iPhone settings: Sometimes the iPhone settings also prevent application downloading process and interrupt it.
5. A restriction setting on your iPhone: If you have restricted the applications from downloading, you have to change that settings to solve this problem.
Part 2: Things to Do Before Fixing Apps Not Downloading on iPhone
Here are the few things that you can do to fix this problem.
Check Apple System Status
You can check the status of Apple's stores, services, and iCloud. You may check if Apple Servers are down or experiencing service difficulties in this way.
The following URL will take you to the Apple Support system status page: https://www.apple.com/support/systemstatus/.
Check Your Network Connection
To determine whether your iOS mobile device is using Wi-Fi:
Find and access Settings from your device's home screen. Look for the Wi-Fi field under Settings. Off – The Wi-Fi antenna is not active at the moment. Wi-Fi is enabled but your device is not currently connected to a network, hence the message "Not Connected" appears.
Part 3: Ways to Fix "Apps Not Downloading Problem"
FIx 1: Restart When Apps Not Downloading on iPhone
The method to restart the iPhone is simple. When the power-off slider displays, press and hold the side button and one of the volume buttons.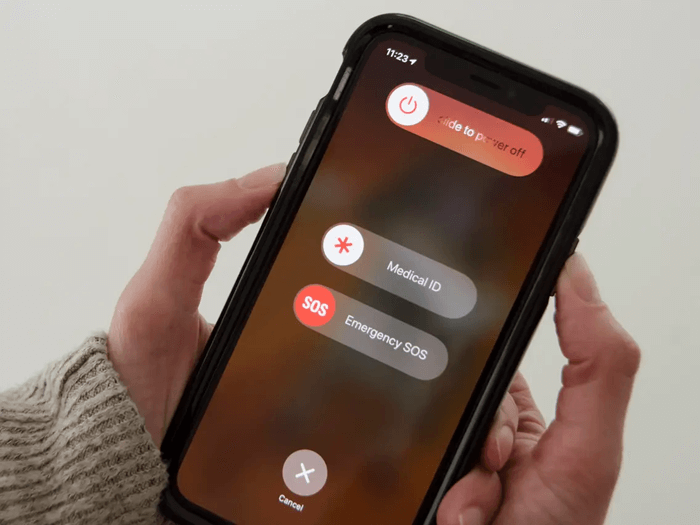 Fix 2: Log Out Apple ID and App Store and Then Login Again
One possible solution can be logging out from the Apple id and App Store and then logging in again.
1. Open Settings and select your name at the top.
2. Scroll down to the bottom and click Sign Out.
3. To turn off Find My, enter your Apple ID password and tap Turn Off.
4. Select if you want to maintain a local copy of the data on your device.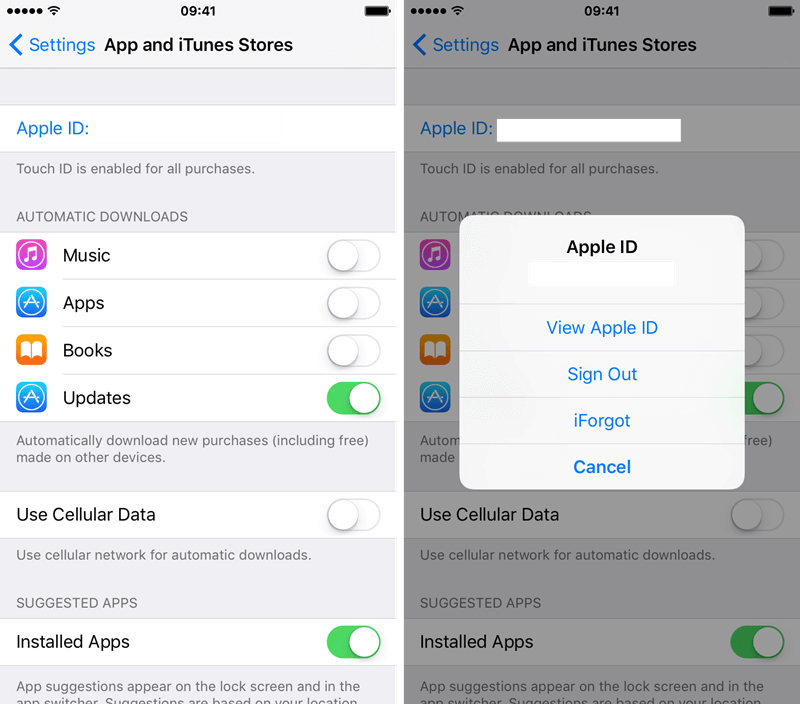 Even if you do not, they will remain in iCloud and on your other Apple devices. You can select not to save anything locally as you are only signing out to fix an issue. All of this will sync and be available on your iPhone when you sign in again. Sign out by tapping Sign Out and then confirm.
Now move to the App Store and start downloading the applications again. In most cases it will get your problem solved.
Fix 3: Check and Free Up Your iPhone Storage
Go to iPhone Storage > Settings > General. A color-coded bar at the top shows how much space you have remaining, how much is picked up, and what's getting on board. Below you will find a list of your apps organised by how much space they require. Here's a step-by-step guide on clearing iPhone storage: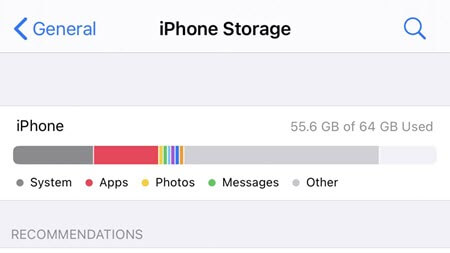 1. Clear out your photo collection.
2. Clear your browser's cache.
3. Clear the app cache and any other app data.
4. Remove attachments from Messages.
5. Remove any offline content.
Fix 4: Check Your Payment Method If Apps Not Downloading on New iPhone
Tap on your Apple ID in the iPhone settings and then select Payment & Shipping. You may be required to sign in.
1. Select Add Payment Method.
2. Choose your preferred mode of payment. You may easily add, amend, reorder, or remove payment methods.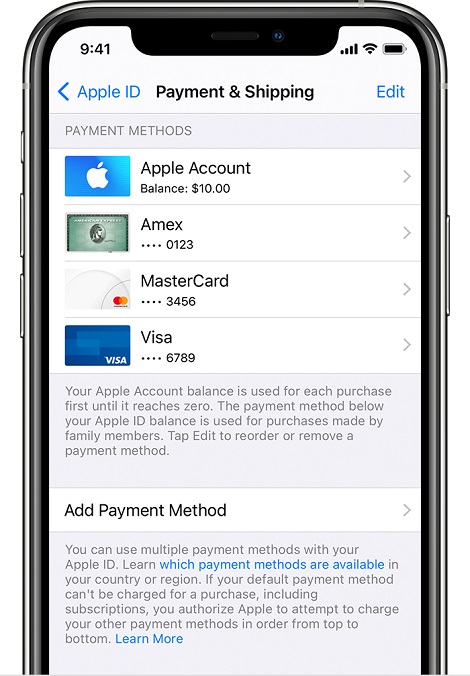 Fix 5: Check and Turn Off Restrictions
1. Please sign in to your account.
2. Tap your profile photo in the upper right corner.
3. Select Settings. General.
4. Toggle Restricted Mode on or off.
Fix 6: Set Date and Time to Automatically
1. To open the Settings menu, tap Settings.
2. Select Date & Time.
3. Select Automatic.
4. Check that the right Date, Time, and Time Zone are set. Let them operate automatically.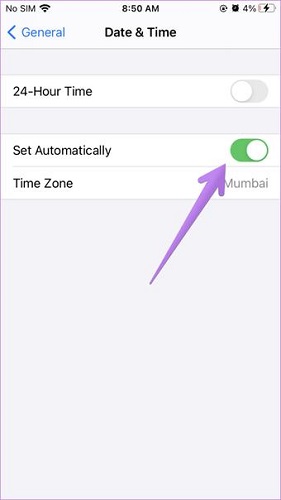 Fix 7: Use Prioritize the Download
Tap the "Prioritize Download" option from the context menu. The app will go to the head of the queue for downloading and installing, directly behind any apps that have already started the process. It's a very easy feature, but you can miss it if you don't already know about it.
Fix 8: Delete the App You Cannot Download Then Try Again
Keep pressing the particular application that you want on install. The uninstall option will appear. Delete application and then go to the Apple store again and try downloading it again.
Fix 9: Use StarzSoft Fixcon to Solve iPhone Apps Not Downloading
Some of the ways used to remedy the aforementioned problem of "apps not downloading" may result in data loss, as you may be aware. Data loss can occur as a result of actions such as factory resets or iTunes restorations. If you prefer a procedure that does not result in data loss, try StarzSoft Fixcon.
It is a wonderful tool for resolving a wide range of iOS device issues. To get rid of the "apps not downloading" issue, you must use its Standard Mode.
1. First of all, go to the Standard Mode when the software is downloaded and installed. Select Next after establishing the connection of the device to the same computer.

2. Fixcon rapidly detects the model type and other critical information about your iPhone or iOS device and install the necessary firmware files. Maintain your focus on the task at hand, then select the desired option and click "Download."
3. You will see a green box with the option to Continue. Here you have to start the system repair as soon as possible.
Conclusion
After going through all these possible fixes you should no longer be asking: Why "iPhone not downloading apps". This is a common problem and you should not worry if you are facing it. However, if you want the quickest solution, we recommend proceeding with StarzSoft Fixcon.