Have you ever tried opening your notepad to retrieve important notes and it just keeps crashing? Perhaps you tried making an emergency transaction with your mobile app but the app just won't open. Do these scenes sound familiar?
You agree that it's quite frustrating when the important or necessary iPhone apps keep crashing. Many apps can develop minor or major issues causing them not to open, when this happens it's a lot more nerve-wracking when you can't seem to figure out why.
So, the big question is why do my apps keep closing on my iPhone? What can be done to fix the problem if my iPhone apps won't open? First, let's find out why your iPhone apps keep crashing.
Part 1: Why Do My Apps Keep Closing on My iPhone
In today's era, mobile devices are essential to carry out most if not all of our tech activities. Hence, apps not working on iPhone or won't open is exasperating. Now let's take a look at a few reasons why your apps won't open on your iPhone:
1. iPhone has issues: Your iPhone might be the reason your iPhone apps won't open. So check other apps as well, if they have issues opening then you might have your iPhone checked.
2. App Bug: Your favourite app might have a bug, or while downloading it might have gotten corrupt, but don't fret this sort of thing happens. App developers are always prepared for this kind of stuff that is why they regularly update their apps and fix bugs to improve functionality.
3. iPhone update: Just like app developers fix bugs from time to time, Apple developers are constantly releasing new iOS, giving new updates that fix bugs and functions. So, if you notice your iPhone or iPad apps won't open the problem might be in the iOS itself.
4. Memory issues: Your device internal storage could be shrinking, it might just be cluttered with loads of files, images or old unnecessary applications, so there is a possibility that it might be unable to operate smoothly, this can cause your iPhone apps to keep crashing.
These are a few reasons why your apps won't open on your phone. System glitches, apps, malware can cause your phone apps to keep crashing but the good news is there are solutions. Now we will look at how you can fix the issue of iPhone apps not working or apps won't open on iPhone.
Part 2: How to Fix iPhone Apps Keep Crashing iOS 15
This part of the article will only come up with solutions to why your apps won't open on your iPhone. Here are a few suggestions:
1. Close and Reopen the App to Fix iPhone Apps Keeps Crashing iOS 15
This is the first and easiest step to fix the problem if your iPhone app keeps crashing. All you have to do is exit the app to refresh, then try opening the app again, to confirm it's working properly. If it isn't a serious issue this would fix it. Open the app again to enjoy it then.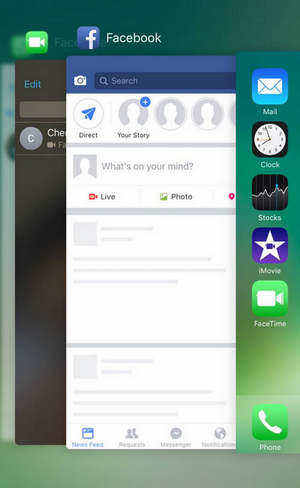 2. Restart iPhone to Solve iPhone Apps Won't Open
Some issues are not from the app, if more than one app keeps crashing then the problem is with your iPhone itself, you would have to restart your phone. Restarting your iPhone can solve other problems than this as well.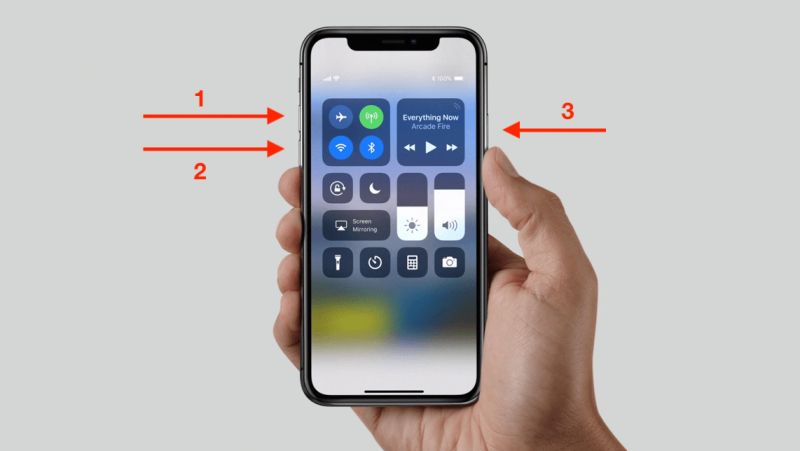 3. Check for iPhone or iPad Updates for iPhone Apps Crashing issue
Apple consistently releases iOS updates, they don't just bring about new features but also fix glitches and bugs. So if your iPhone apps keep crashing, and restarting the app or restarting your iPhone doesn't fix the issue of your apps crashing then, check to see if you have the latest iOS update. If you don't, then upgrade to the latest and that should fix it.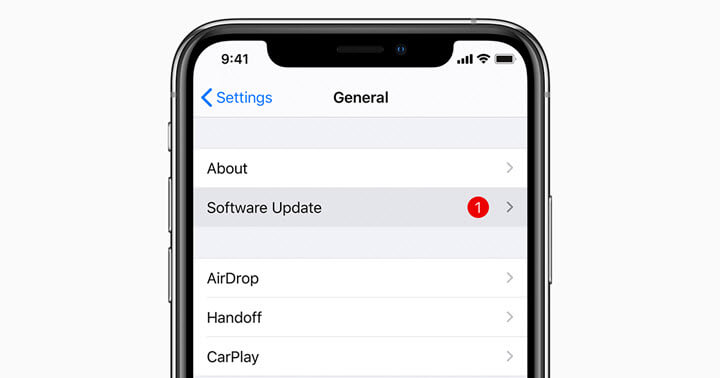 4. Delete and Redownload the App on iOS 15
To fix the issue of your iPhone apps crashing, you might have to delete the app as it might have gotten corrupt, so you will have to delete the app that keeps stopping and then re-install it. Take note that this process of deleting and reinstalling the app might cause you to lose any data stored in the app. Thankfully the next solution is a double fix, it solves the problem of your app not opening and data loss.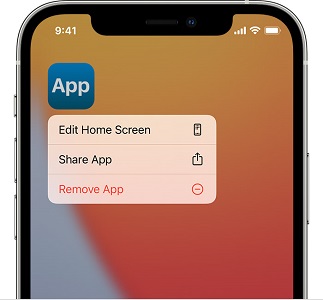 5. Use Starzsoft Fixcon for Apps Not Opening on iPhone
This is the best solution when your iPhone apps won't open, it is an easy fix, you install the software and everything is fixed within minutes, the most amazing part is you don't lose your files!
We've seen different reasons why your iPhone apps keep crashing and given you some suggestions to fix it.
We talked about the best solution if your iPhone or iPad apps keep closing, Starzsoft Fixcon. Now let's talk more about this software and why it's a great choice.
Part 3: Why Choose StarzSoft Fixcon to Fix iPhone/iPad Apps Not Working
When you think of solutions, you always want them to be smooth and easy, taking away your problems completely and if possible almost immediately. Well, StarzSoft Fixcon gives not just a solution but the best solution.
StarzSoft Fixcon has a standard mode recovery system, this mode enables you to fix your iPhone apps that won't open or iPad apps keep crashing problems and lots more, without data loss!
How do you use Fixcon to fix: iPhone app's crashing issues
One great selling point of Fixcon that makes it a number one choice is its ease of use. So you don't have to be a tech guru to navigate the software, just download and follow the prompts. Now let's see the steps you need to take to use the Fixcon standard mode if your apps won't open.
1. Go to the official StarzSoft site and download Fixcon software.
2. Once downloaded and set in motion, 3 options appear: Standard Repair, Advanced Repair and Enter/Exit Recovery Mode. Select Standard repair this is the basic recovery mode that ensures no data loss. It is suited to solve problems like when your iPhone app won't open and other common issues. The other modes are for higher problems.
3. After making your selection, use a USB cable to connect your iPhone or iPad that has the problem to your computer.

4. Once that is done, your phone is automatically detected by the Fixcon software and automatically continues to the next step. If it doesn't, no need to panic, just tap on Next step and follow the prompts on your screen.
5. The next step would be to download the Fixcon firmware package that is suited for your iPhone model. Make a choice and select download. The firmware package is quite large, so this download might take a little while, ensure you have a stable network connection.

6. Once you've downloaded the package, you will see a page that shows a successful download. After that click continue to begin the repair process.

7. At this stage, your phone repair process is in progress, it'll take some time, please patiently wait for the process to complete.
8. If you are at this stage, then you have successfully made it to the end. This is the last step, your iPhone or iPad will restart, the issue fixed and your data, 100 per cent intact.
That was easy right? So, if you want to fix your iPad or iPhone apps won't open problems, follow these easy steps and your problem will be gone.
Final Words
Finally, iPhones or iPads like other devices can develop faults, have no fear, these issues can always be fixed. So if your apps won't open or your app keeps crashing, you could delete and reinstall, update your phone or use the best and easy solution StarzSoft Fixcon.