Question
"Since upgrading to iOS 15 and also changing my phone to iPhone 13 pro I am having constant issues with gmail through the mail app. It either doesn't fetch my emails or comes up with an error saying the details entered are incorrect or that the server is not responding. What should I need to do?"
After the emergence of the iOS 15 update, many iPhone users have notably revealed the issues they've been facing.
The majority of the iPhones have been struggling with Problems with Gmail since iOS 15 upgrade. Well, there might be some other issues behind this fuss, but you need to take care of them to keep enjoying sending or receiving emails. This article will help you to get rid of the Mail App issue.
Part 1: Common Issues with Gmail After Installing iOS 15 Update
Mail app is one of the most popular apps in the world. However, since the arrival of iOS 15, many people have been facing issue with their Gmail account.
Here are some of the most common problems.
Your iPhone won't download emails in your Mail app.
Whenever you'd try to open the Mail app, it won't run properly.
The most frustrating problem you can face with iPhone is that you won't receive or send any emails.
Most of the time, you receive email messages after a pretty long delay.
You can also face the issue of not seeing emails in your inbox. Instead, your emails will be sent to the bin.
Mail app stops sending notifications of receiving emails.
These are the most common problems a user may face with the Gmail app after installing iOS 15 updates.
Part 2: How to Fix Problems with Gmail Since iOS 15 Upgrade
Fix 1: Enable Background Refresh in Gmail
Apple offers an advanced feature for your installed apps to get refreshed. If you've accidentally disabled the Background App Refresh option, you won't receive all the emails. Here's a quick guide to enable it.
1. After opening the settings, you need to navigate the Gmail app.
2. Enable "Background App Refresh" after tapping it.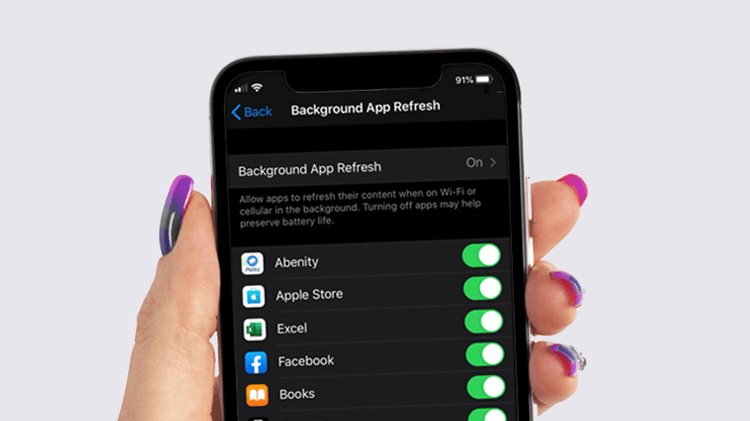 Fix 2: Offload and Reinstall Gmail App
If you're having problems with Gmail since iOS 15 upgrade, you need to offload your Gmail app and then look to install it again. Follow the steps below to get it done.
1. Move to iPhone Storage after navigating to General settings.
2. Select the Gmail option after reaching a Storage option.
3. Now, you only need to hit Offload App to serve your purpose.
4. Later, you need to click on the "Reinstall App" option.
Fix 3: Remove Google Account and Sign Up Again
If you're still struggling with the same Mail issues, you can remove the mail once, and then you can add it again.
You need to open Mail settings and Tap Delete Account to remove the account. Next, you need to confirm the operation by hitting "Delete From iPhone".
Fix 4: Grant Gmail Permission via Safari
Another way to fix the Gmail issues is to grant access to your Gmail Account via Safari. Follow the guide below to get it done.
1. Press on the Sign-in option after navigating to My Account.
2. After entering your credentials, you need to press on "Next" option.
3. Hit "iOS wants to access" after clicking on Security.
4. Confirm your identity by tapping "Yes, it was me". Later, you can log in with your Gmail account again.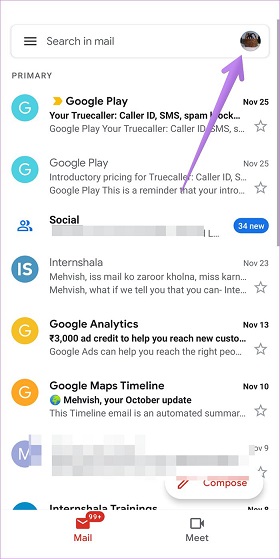 Fix 5: Check and Update the Gmail App
If you don't update Gmail App whenever the new update becomes available, you're most likely to face email sending or receiving problems.
That's why you need to move to settings and then navigate to the Gmail App section and check whether the new update is available or not. Don't waste any time if available and install it straight away.
Fix 6: Check Bin and Recover Email to the Inbox
If you didn't receive the particular email messages from someone, you might have accidentally deleted the email when it arrived. All you need to do is navigate to the Gmail Bin box in this scenario.
Luckily, Gmail has featured a bin where all the deleted emails will be placed. Sometimes, you accidentally or unintentionally delete your email messages, meaning you'd want to lose the essential data.
It is why Google allows you to recover your deleted email files from the bin box. If you still haven't found your messages after searching in the bin, the problem might be somewhere else. It would help if you pushed yourself to the next solution.
Fix 7: Use third-party Fix Tool -StarzSoft Fixcon
If you're having trouble fetching emails or sending emails, StarzSoft Fixcon can help you fix the issue. It is a reliable third-party program capable of effortlessly fixing over 200 iPhone issues. You need to repair the iOS device selecting Standard Mode with no data loss to fix any issue.
1. After getting Starzsoft Fixcon installed on your PC, you need to launch it. Then, select the Standard Mode option from there.

2. Once having your device connected with the desktop, you need to download the available Firmware Package. You can get this done by clicking the "Download" option.
3. Finally, it would help if you pressed the Continue button to repair your device. After a few minutes, you'll be able to get this completed.
Fix 8: Reset the Captcha Code
Sometimes, you face difficulty logging into your Gmail account because you've accidentally entered the wrong captcha. You need to reset/refresh the Captcha code and how it goes. If you're still unable to serve your purpose, move to the next solution.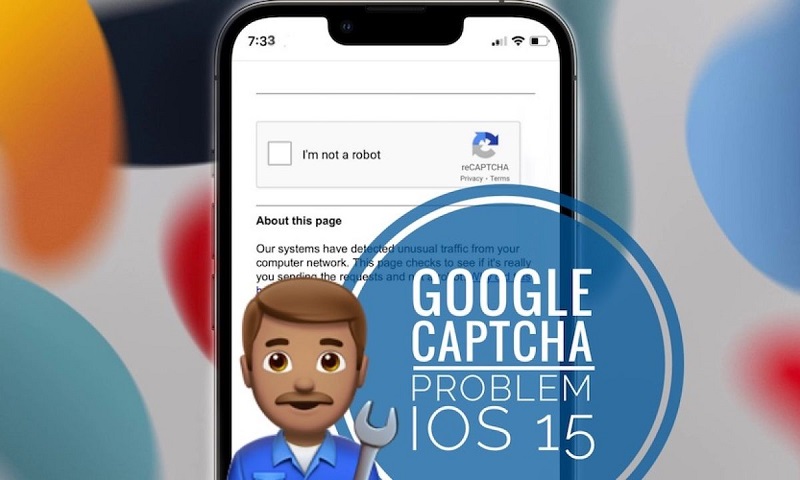 Fix 9: Ensure Your IMAP is Turned On
IMAP is nothing but a server of Gmail that aims to send mail to users' accounts. Remember, you'll not receive any emails if you've disabled the IMAP. That's why you need to make sure the IMAP mode stays enabled.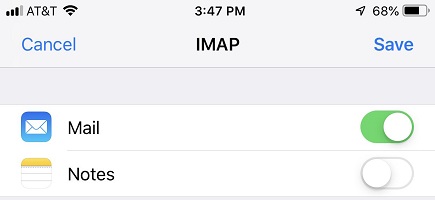 Despite enabling it, if the problem with Gmail since the iOS upgrade persists, you can also try some other solutions.
Fix 10: Check the Gmail Storage
When your Gmail Account ran out of memory space, you'd not receive or send any email from there.
So, if you're competing with the Gmail issue after installing iOS 15, the issue can be with your storage. Navigate to Gmail storage and clear less important data to make things normal for you.
Fix 11: Check Gmail Notifications Settings
Another important thing you need to remember is, don't turn off the Gmail notifications. Turning off notifications can create problems while receiving important emails. Here's the guide to check Gmail notification settings.
1. Open the Gmail app and navigate to its menu. From there, you need to open the settings. From settings, you need to hit the" Choose Account" icon.
2. Navigate to Email Notifications after pressing the Notifications icon. After opening Email Notifications, you need to hit "All Email" to turn on the notifications for all emails.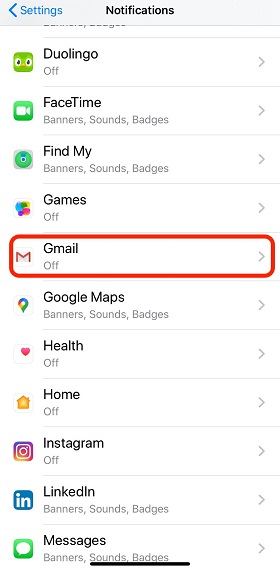 Conclusion
You can solve your Mail issues by following the methods discussed in this article. All the methods you read in this article are good enough to help your cause.
However, if you're looking for a quick and easy method to fix the issue, try out StarzSoft Fixcon. Apart from being a user interface tool, Fixcon seems to have got everything to tackle iPhone issues with a bang.