Using iPhone, you can access email via your Mail app and can explore all its features. However, you can also face the issue when the iPhone says, it cannot verify server identity. It is a pretty common problem, and everyone seems to be facing this issue.
Sometimes, this issue occurs due to a glitch in the internet connection. Luckily, you can solve this issue with minimal effort. In this article, you'll learn how to fix this issue.
Part 1: How to Fix Cannot Verify Server Identity Issue with Common Ways
1. Quit and Reopen the Mail App
If you want to fix cannot verify the server identity, you need to quit the Mail app once and then restart it again.
Sometimes, you face server issues due to some errors in the Mail app. You can quit and restart the Mail app following the instructions below.
1. To get your Mail app closed, you need to double-click your home button. This process will take you to the App Switcher.
2. Swipe your Mail app until it's been removed from App Switcher.
3. After quitting the Mail, you need to re-launch it to check whether the issue persists or is solved.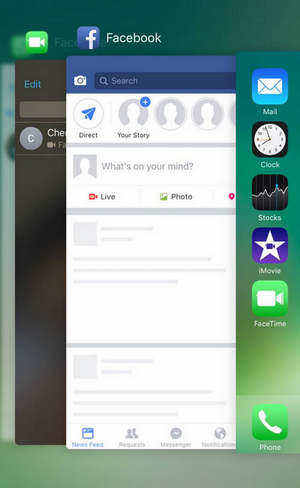 2. Force Restart iPhone to Fix Cannot Verify Server Identity iPhone 11/12/13
If quitting and restarting the Mail app again doesn't solve your issue, you can try restarting your iPhone.
More often than not, restarting iPhone can solve a lot of iOS device issues. To restart your iPhone, you need to click and hold the Volume and Side button to see a power slider there.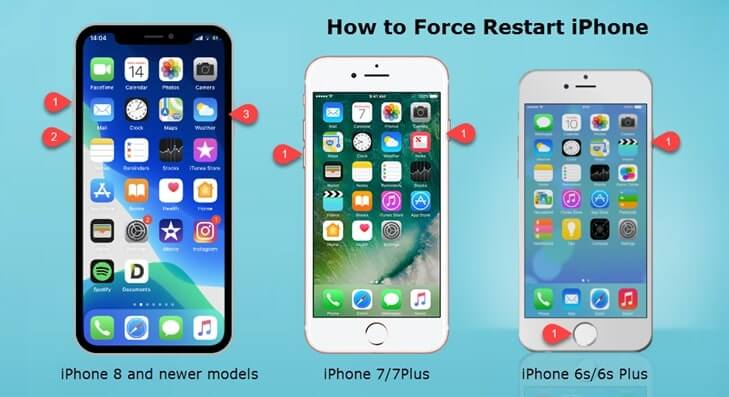 3. Delete Your Email Account and Then Add It Back
Another thing that can reset your email server's identity is deleting your email account and entering it again. This process doesn't delete your email account entirely. Instead, you can enter the email again on your iPhone afterward. Follow the steps below to delete your mail account.
To get rid of this unwanted situation, you'll need to turn off the Apple Watch's Screen Curtain mode. Follow the guide below to get your job done.
1. Navigate to Mail Accounts, and look for an email account you'd like to remove from there.
2. Hit the "Delete Account" icon and get your job done.
2. To add your email account, you need to hit 'Add Account' and follow the on-screen instructions to put the things in order.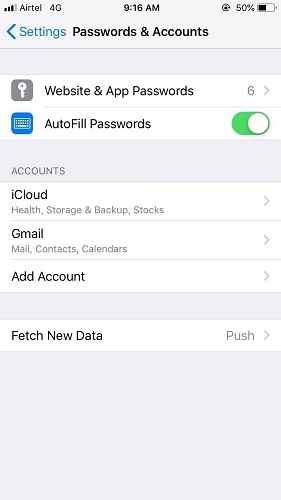 4. Update iOS and Carrier Settings
Sometimes, updating iOS and carrier settings might help you fix the issue you'd have been facing.
To update your iOS settings, you need to navigate the General settings option and hit the Software Update menu option. If the new update is available, you'll be able to install it without any fuss.
Moreover, if you want to update your carrier settings, open General settings and navigate the "About" option. Later, you need to move towards the Carrier option and install the update from there.
5. Reset Network Settings to Solve iPhone/iPad Cannot Verify Server Identity
Despite executing several plans, if the "cannot verify server identity" issue persists, you need to reset your network settings. You can follow the guide below to serve your purpose.
1. Open General Settings and hit the Reset option.
2. Now, you'll need to press the Reset Network Settings option from there.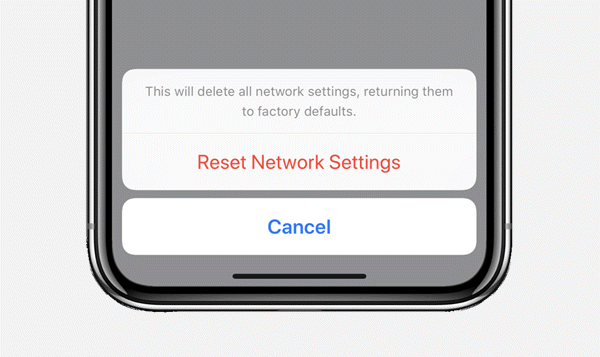 6. Erase All Content and Settings on iPhone
If nothing seems to be working, you need to reset your iPhone and then test the status of the issue you've been going through. Here's the guide to get your job done.
1. Hit the Settings option after navigating to Home Screen.
2. Take yourself to the Reset button option after trapping the General option.
3. Select the "Erase all content and setting" option to restore your device completely.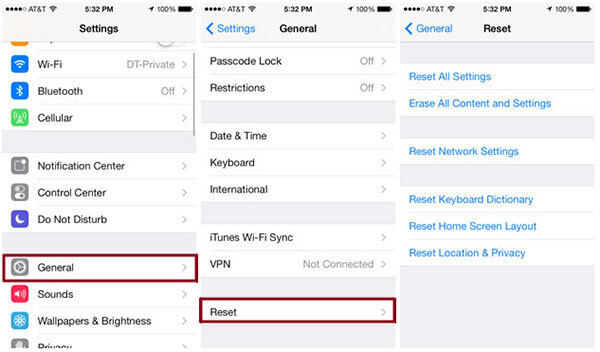 Part 2: How to Fix Cannot Verify Server Identity iPhone with User Proven Ways
1. Check and Match Domain Name and Server Name
You'll find many hosting companies offering you a Mail server in the shape of "mail.website-name.com". Meanwhile, the mail server's certificate will be like "Mail.servername.com."
This mismatch can create chaos. To avoid this situation, you need first to check the Domain and server names and then match them.
2. Turn Off and Turn On SSL to Fix Cannot Verify Server Identity iPhone
If you're still coping with the same fuss, try turning off the SSL and then turning it on again. Here's a brief guide to serving your purpose.
1. After navigating to the "Accounts" option, you'll need to select an email account and then click on it.
2. Click on your account again and then hit the Advanced option from there.
3. Hit the Use SSL slider. You need to erase the green color from it to turn it off. After, it would help if you hit done.
4. Repeat the above steps and mark your SSL section as green again.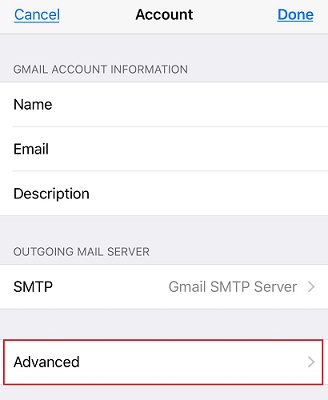 3. Reinstall Your Outlook/ Gmail Server Certificates
You can also eliminate the" cannot verify server identity iPhone" issue by reinstalling your Gmail server certificates. Here's the step-by-step guide to do it.
1. Of the three internet security warnings, you'd receive, select the View Certificate button option from there.
2. Hit the Install Certificate option, and then you'll see the import wizard option. Now, you need to press "Next" after selecting the Current user.
3. Hit the finish option after selecting the certificate store automatically.
Part 3: How to Fix Cannot Identify Server Identity in One Click
If you can't verify your server identity on your iPhone, you need to look for StarzSoft Fixcon. It is a reliable and versatile tool designed for fixing iPhone bugs.
It comes with tons of outstanding features that play a vital role in helping users get rid of any problem they face. Apart from its user-friendly interface, you'll also get to see some stunning and pleasing to the eyes features in it.
To fix the issue, you're facing. You only need to Standard Repair your device using Starzsoft Fixcon.
1. Searching Starzsoft Fixcon's official website, you'll need to install it on your PC and launch it immediately. Later, you need to select Standard Repair.

2. After launching Starzsoft Fixcon, you need to connect your iPhone device with your Computer and get on with the things you've been working on. Next, Starzsoft Fixcon is most likely to detect your iPhone. If not, you can follow some on-screen instructions to make things perfect for you.
3. After recognizing the model of your iPhone, the Fixcon will provide you with available firmware packages. Download the appropriate option after clicking Download.

4. After downloading the appropriate version of the firmware package, you'll need to hit the Continue button option to start the repairing procedure.
It will take some minutes to put the things in order. Once the repairing process gets completed, it will restart your device again.
Now, you'll need to use the Mail app and check whether the issue has been resolved or not.
Moreover, Fixcon's Advanced Repair doesn't remove your essential information on iPhone.
Conclusion
Reading this article, you'll be able to fix the "cannot verify server identity" issue because we've mentioned the best possible solutions here.
You only need to read the answers carefully and then implement them. However, using StarzSoft Fixcon is a much better option than any other. It comes with some effort, making your job a lot easier.