We all like to think that nothing will go wrong with our iPhone devices – however, planning in advance is always well worth considering. After all, just because you have been locked out of your iPhone doesn't mean that all hope is lost – and, as such, the options we've given today may help you find the ideal opportunity for your own iPhone unlocking needs.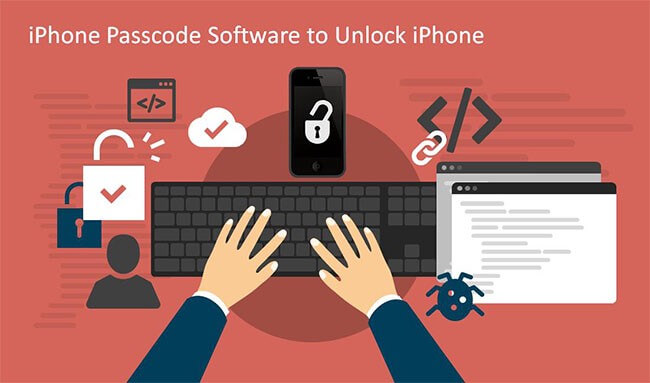 So, read on to find out about the different iPhone unlocking software and solutions you should know – they might just help you choose the best option for your device!
Part1. Always Be Cautious Before Downloading Any iPhone Unlock Softwares
Before we begin today's article, we need to start by giving a word of warning. If you are attempting to download an iPhone unlocking software, you should be careful to ensure that the tool will be reliable and safe. However, this can often be hard to judge, and many seemingly innocent iPhone unlocking tools could be infected with viruses and malware.
With this in mind, there are several key points you should consider to begin with before downloading any software onto your device:
1.Does the developer's main website look legitimate and professional? Sometimes, if your gut instinct says something doesn't feel right, it might genuinely be the case.
2.Are you downloading a genuine copy from the developer's website or a third-party copy? Often, third-party versions of a tool may be infected with malware; we recommend never downloading third-party solutions onto your device to be safe.
3.Have you checked the reputation of the tool? If a tool is infected with viruses and malware, there's a chance that someone may have been caught out before you and given a warning to other people. As such, try to check the tool's reputation, if possible; this may give you a warning if the tool is likely to be infected with viruses or malware.
4.Is your antivirus up to date and working? Even the most cautious approach won't necessarily ensure you're downloading a safe file. As such, having an antivirus on your device can help to ensure that you don't get any nasty extras when you download seemingly innocent software to unlock your iPhone device.
Part2. Top 5 iPhone Unlock Softwares You Could Try
If you've been looking to unlock your disabled iPhone, then you may have considered using specialist iPhone unlocking softwares. If so, there are several options you may want to try, and we've listed four common solutions as follows.
5. AnyUnlock iPhone Password Unlocker
Launched by iMobie, the AnyUnlock password unlocker provides several features for iPhone devices where the password has been forgotten.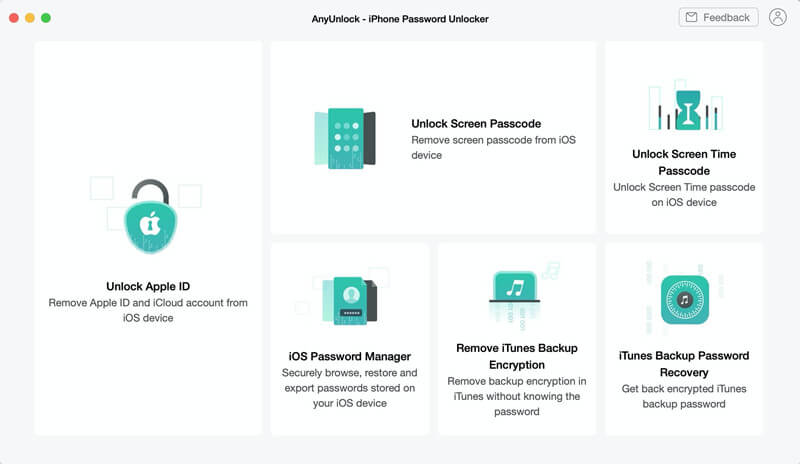 The tool is fully compatible with both Windows and Mac devices, and it is capable of removing all manners of iPhone passcodes from your device. The tool also offers several additional features, such as unlocking screen time passcodes, removing backup encryption, and the like.
4. Tenorshare 4uKey
When it comes to iPhone passcode unlocking tools, the Tenorshare 4uKey software is one of the best-known names – however, there's a key drawback.
Indeed, while it may have been one of the front-runners for reliable iPhone unlocking tools back in the day, the Tenorshare 4uKey is now limited in its efficacy since it's only capable of supporting devices running iOS 11 or earlier.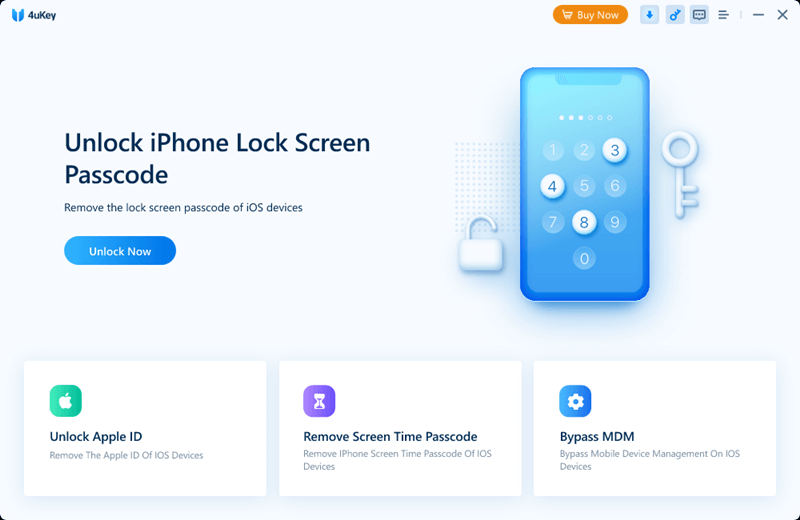 So, while it may offer good support for devices falling within this category, if your iPhone has newer software than this, you may want to try a different unlocking tool.
3. Dr. Fone
If it's a versatile tool that you're looking for, Dr. Fone might be a valuable option to consider. What's more, as well as supporting iOS devices, Dr. Fone can also help with Android unlock screens additionally. As such, it may be suitable for many phone users, regardless of their device's brand.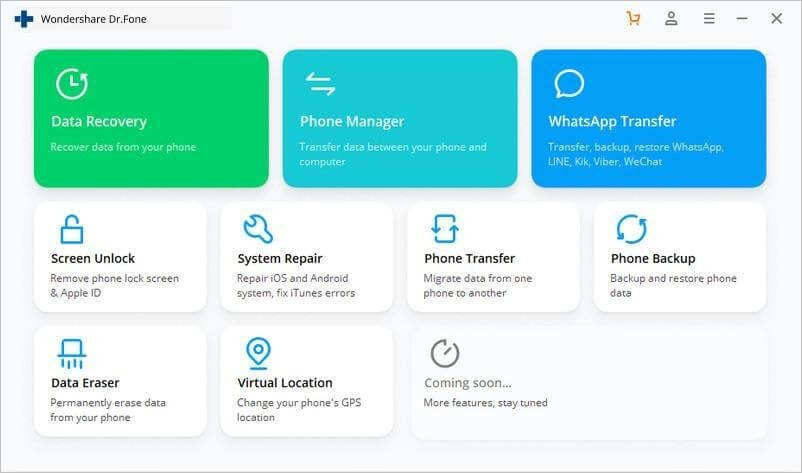 The Dr. Fone tool is capable of unlocking many locks and blocks on your devices, including unlocking lock screens, Apple ID restrictions, unlocking MDM iPhones, and unlocking screen time passcodes. It's potentially one of the fastest iPhone unlocking tools, too.
Unfortunately, though, we can't go as far as to say that Dr. Fone is an excellent solution for unlocking all iPhone devices. Indeed, once again, there's a common fault with the Dr. Fone software: it's not been updated recently, and so it can only work on devices running iOS 11.4 or earlier.
2. CHECKM8
If you need to bypass an activation lock, then CHECKM8 might be an iPhone unlock software you've stumbled across. Indeed, the tool effectively removes activation lock screens from all iOS device models and provides a straightforward, rapid solution.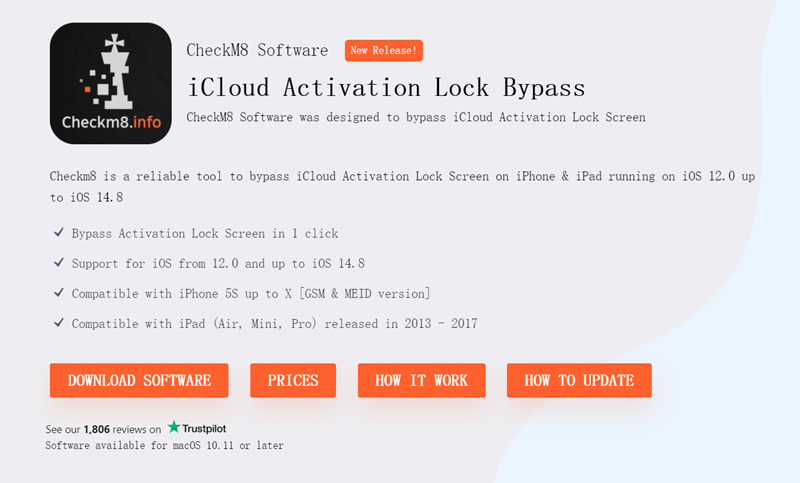 The built-in instructions and simple methods ensure that the CHECKM8 tool is also easy for anyone to use – provided they have a Macbook. Indeed, CHECKM8's biggest drawback is that there's no version available for Windows PCs; what's more, after using the tool, Facetime and Call features will likely be disabled.
Nevertheless, on the whole, CHECKM8 is a decent iPhone unlock software solution – provided that you don't use your phone for regular communications. However, if not having access to Facetime or calls will likely be an issue, you should consider a different software.
1. StarzSoft KeyPass iPhone Unlock Software (100% Work & Safe)
One of the most effective iPhone unlock softwares on the market at present is likely the StarzSoft KeyPass tool, which offers success rates of over 98% (and a money-back guarantee, just in case the tool doesn't work).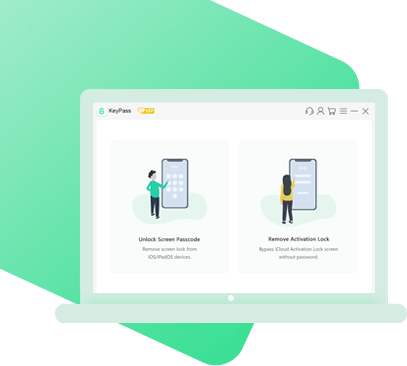 It can bypass iPhone lock screen without previous owner or password
It ensures 100% success rate for you to unlock your iPhone/iPad/iPod touch
Fast & easy to unlock your iPhone, no tech required
Supports all versions of iOS & iPad OS
Free trial is available for you!
One of the notable factors that makes KeyPass more effective than the majority of iPhone unlocking devices on the market is its new design and updates.
Indeed, many other iPhone unlocking softwares have become outdated over the months and years, which limits their efficacy. However, StarzSoft KeyPass is capable of supporting iPhone models between the 5S and the iPhone X running between iOS 12.0 and 14.8; furthermore, to unlock the screen passcode, it's effective for all iOS devices running iOS 7.0 or later.
StarzSoft KeyPass is super easy to use, too; in fact, in three simple steps, the tool can begin removing locks from your iPhone device!
Step1: Simple select the relevant unlocking mode.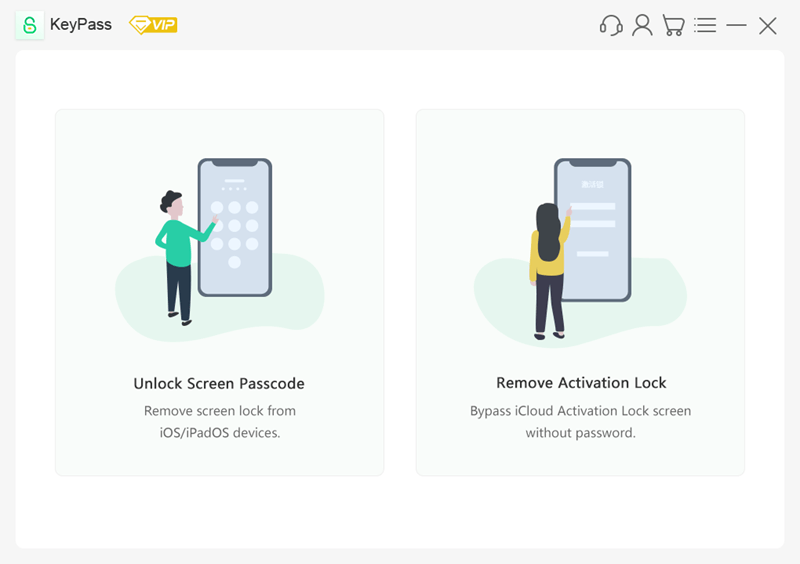 Step2: Connect your iPhone using a USB,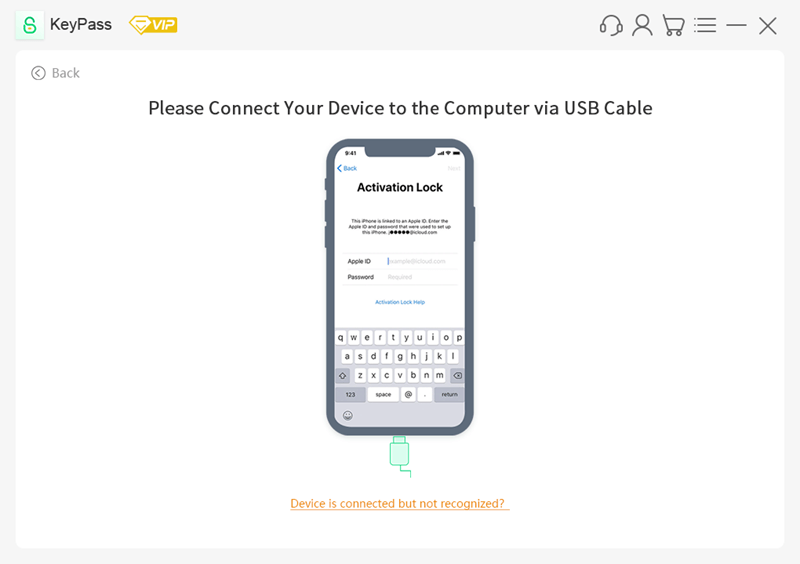 Step3: Wait while the tool downloads the jailbreaking firmware and unlocks your device.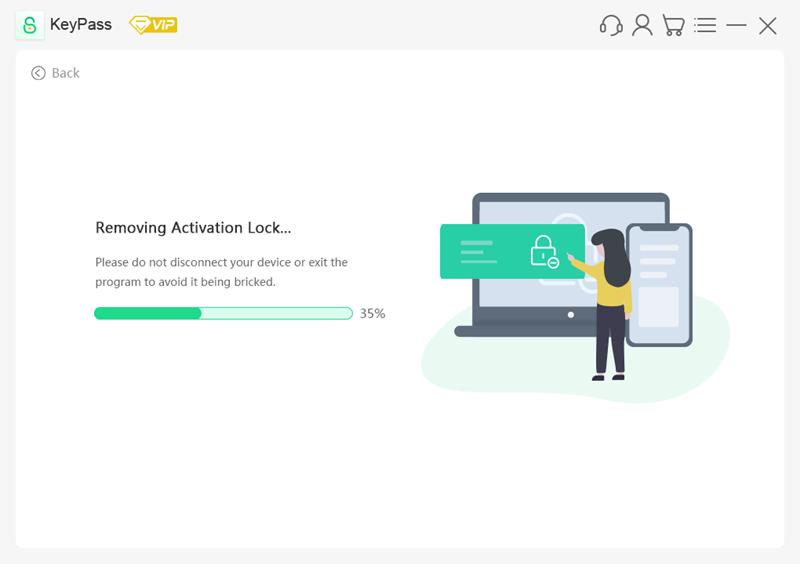 It's a simple solution that's so effective for many iPhone unlocking needs – which is why it has been praised by teams such as Tech Times, iPhone Hacks, and iMore.
Further Reading: [Solved] How to Bypass Apple Activation Lock on iPhone or iPad
Part3. Alternatives to Unlock iPhone Devices
Don't want to download software onto your computer? Perhaps your internet speed is slow and won't be able to support a factory reset with an iPhone unlocking software? Or maybe you already tried a tool such as StarzSoft KeyPass, but you were among the unlucky few who didn't have great results.
Whatever the case might be, there are many alternatives to iPhone unlocking software you could also try to unlock your disabled iPhone. These include the following:
Unlock your iPhone using Siri
Connect to the icloud.com website and remove the device from Find my iPhone
Connect to iTunes and factory reset the device
Put the device into recovery mode/DFU mode
Take the device to a local Apple Store for professional support
These are just a few of the alternatives to using software to unlock iPhone devices. The optimal solution will vary from person to person, so there's not necessarily a single right option for your iPhone unlocking needs.
Final Thoughts >
Whether you choose to get professional iPhone unlocking support from an Apple Store technician or attempt to unlock your device personally by factory resetting the iPhone, there are several different options you should consider.
With this in mind, you may want to consider one of the options like StarzSoft KeyPass we've listed today if you've had any difficulties with your own iPhone – and remember, if you need support, there's always someone out there who can help!