Although most people prefer using iPhone devices, you can face some issues with it. Of all the iPhone issues you can face, iPhone echoing on calls is one of the most irritating problems.
Telling you about the main reason for this issue takes some doing, but we'll talk about its causes and help you get rid of the iPhone echo problem.
Part 1: Why is My Phone Echoing iPhone
Some reasons can become the main culprit behind iPhone echoing issue. Here's the list of those reasons.
Exposure to water on your iPhone can lead to your issue.
A software or hardware glitch can also cause this unwanted scenario.
If you enable the Do Not Disturb mode, it might be the reason behind the issue.
Connecting Apple iPhone headphones to your PC can also cause the issue you're facing.
Part 2: What Should You Do First When iPhone Echoing on Calls
Check Your Carrier Service
The first thing you need to do to get rid of the iPhone echo problem is to check the carrier service. Sometimes, the iPhone you use doesn't support the carrier service, and you face many iOS device issues. Here's how to check your carrier service.
1. Visiting the iPhone settings, you'll need to hit the "About Phone" icon.
2. You can find the carrier info by tapping SIM status and checking under "Network".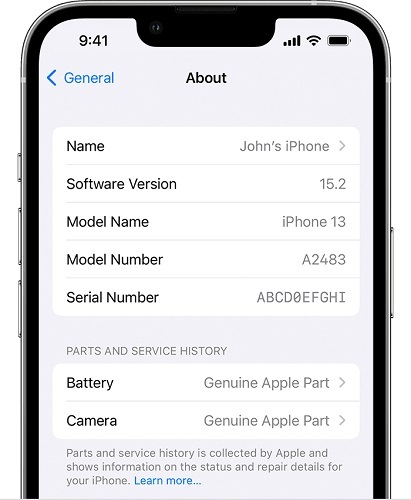 Part 3: How to Fix Echo on iPhone with Common Software Solutions
1. Restart iPhone When iPhone 11/12/13 Echo Problem
You might try fixing the "iPhone echo problem" by restarting your iPhone. It has been noted that starting the iPhone again helps many devices to respond correctly. Here's how to restart your iPhone.
Press and hold iPhone's side or volume button until the power slider comes. Drag the slider to your right side to get the device turned off.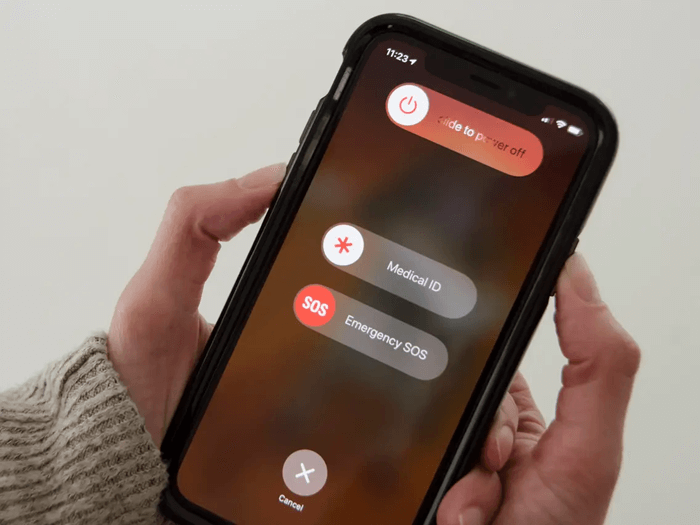 You can turn the device on again by pressing and holding the iPhone Side button until the Apple logo makes you feel its presence.
2. Update Carrier Settings
Updating carrier settings might help you fix the "iPhone echoing" issue. The role of carrier settings is to empower your iPhone software to connect to the internet network appropriately. You can follow the guide below to update carrier settings.
1. Launch iPhone settings and navigate to the "About" icon.
2. If a new update is there to be taken, a pop will emerge on your iPhone screen, and all you need to do is tap on the "Update" icon to start updating the carrier settings.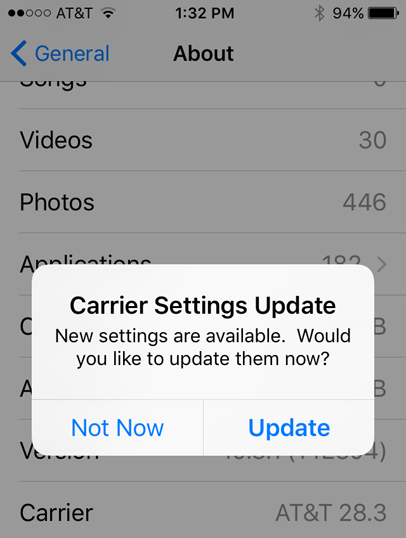 3. Reinsert the SIM Card
There is a possibility that the issue you're having has occurred due to your SIM card. Your SIM card can cause issues for your iPhone to access the wireless network, and that could end up causing significant issues.
Hence, you might consider ejecting your SIM card once and then inserting it again to see how it goes. To ensure there is no damage to your SIM card, you can use the SIM card ejector tool owned by Apple.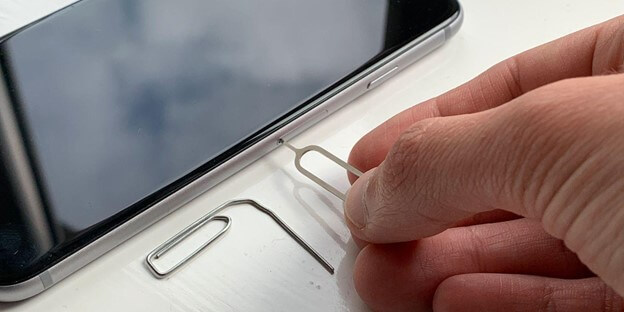 4. Reset Network Settings to Fix iPhone Echo Problem
Despite going through the methods we've mentioned above, you'll need to reset network settings if the "iPhone echo problem" persists. Doing so might help fix glitches that might cause the issues you're currently dealing with. Here's how to reset iPhone network settings.
1. After opening the iPhone settings, you'll need to navigate to the "Reset" icon.
2. Select "Reset Network" settings to start resetting the settings. You may need to enter your password to confirm the action.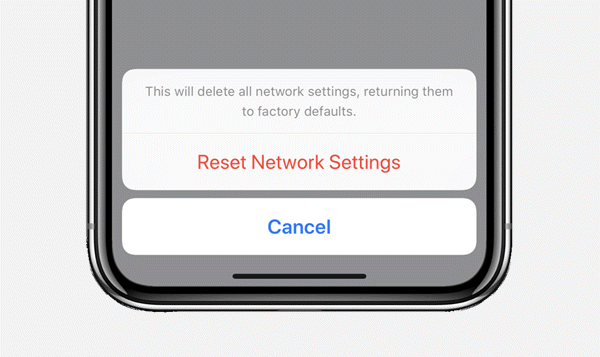 5. Turn the Speaker On and Off
You can also temporarily turn on and off the speaker function to fix iPhone echoing issues. Sometimes, it also permanently solves the issue, but you never know which exact thing is causing the issue.
To turn your speaker on during a call, you'll need to tap the Speaker icon twice and then turn it off by doing the same thing. If this also didn't work for you, watch out for the next solution.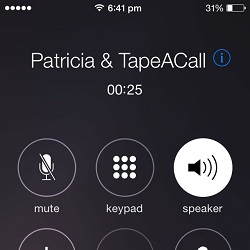 6. Remove Headphone If Your iPhone Echoing on Calls
Another thing you could do to fix the issue you're having is to remove the headphone you're using. Sometimes, the echo that comes from your iPhone device when calling your friends is due to the headset. Hence, you can consider disconnecting the headphone from your iPhone and see how it pans out.
7. Disable Do Not Disturb
If you've enabled the Do Not Disturb mode, it might be the reason behind the iPhone echo problem. Thus, it would help if you tried to disable able Do Not Disturb to ensure this feature isn't causing the issue you face. Here's how to do it
1. Visit iPhone settings and navigate to the Do Not Disturb Mode option.
2. Toggle the Do Not Disturb Mode option off to disable the function.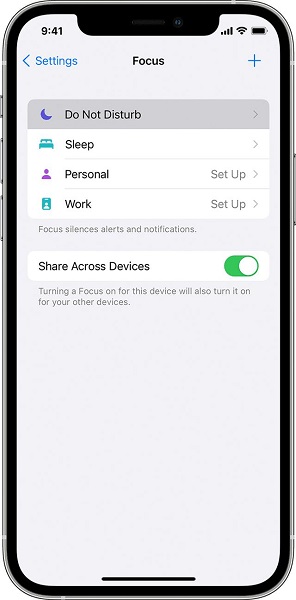 Part 4: How to Fix iPhone Echo problem with iOS System Recovery Tool
The best way to resolve any iOS issue device is to acquire the special services of StarzSoft Fixcon. It is a mind-blowing tool that makes things look effortless, fixing about 150+ iOS issues.
On top of that, Fixcon aims not to cause any data thanks to the Standard Repair Mode of this fantastic tool.
There are many things to praise for this tool, but offering the intuitive user interface and 100% success are the best talking points of this tool.
1. To begin with, you'll only need to install Starzsoft Fixcon and launch it immediately.

2. Download the appropriate firmware package by hitting the Download icon.
3. To repair the iPhone, you'll need to tap the Continue icon, which will serve your purpose quickly. The process won't take long, and you can restart your device after a few minutes.
Part 5: How to Fix iPhone Echoing on Calls with iTunes
Restoring your iPhone via iTunes might also help you fix iPhone echoing issues. However, opting for this method would cause data loss, but you'll need to back up the data to avoid data loss.
After backing up iPhone's data, skim through the step-by-step guide below to restore iPhone via iTunes.
1. After installing iTunes on your PC, you'll need to start the software and then connect the affected iPhone to your PC
2. When iPhone recognizes your device, you'll need to select your iPhone from there and select the "Summary" icon.
3. Now, you'll need to tap the "Restore" icon to start restoring your device.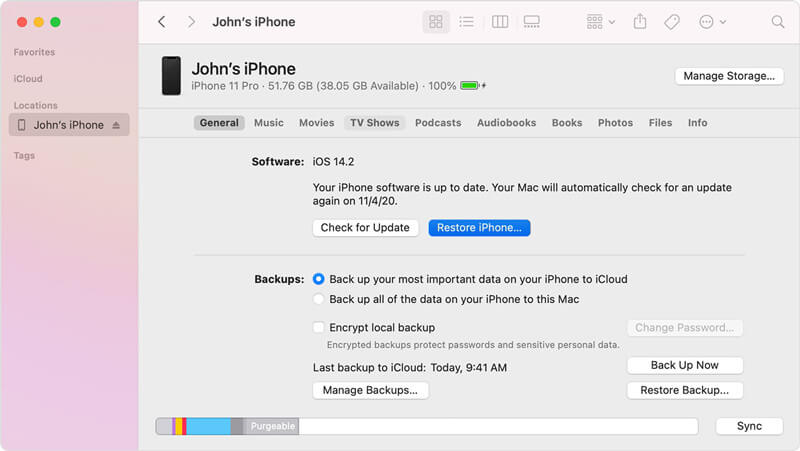 Part 6: What If There are Hardware Issues with iPhone Echo Problem
Your iPhone's hardware issue might cause the iPhone echoing issue you're struggling with. It would help if you didn't tinker with your iPhone a lot, as it can further damage your device.
What you need to do here is to consult the Apple Store and let them know about the issue you're having with your device.
The technicians of Apple Store will address the issue quickly and ensure you don't face the issue again.
Sum Up
That's all we have for you. You can read this post and get the ideas of getting rid of the phone echo problem.
We've revealed many things to counter the issue you're facing but opting for StarzSoft Fixcon has more rewards than other methods, courtesy of the tool's 100% success rate.