Many iOS users in various Apple forums usually complain about the problem of having an iPhone stuck in boot loop. The user is faced with an iPhone reboot loop which causes the gadget to continuously restart itself. This error often happens in iPhones that are using the new iOS 12/13/14/ or those that have just been upgraded to iOS 15.
Every iPhone owner would agree that it is very annoying to have an iPhone restart loop or having your phone stuck on the Apple logo screen for a very long time. If you are facing this issue, read this post to discover how to fix it.
How to Fix the iPhone Stuck in Boot Loop Issue?
There are many methods of fixing the iPhone restart loop error. They include the following:
1
Force Restart Your Phone
If the screen shows a black screen or freezes, you may need to force restart the iPhone. Force restarting the device will not erase the content on the phone. Even if the screen is blank or the buttons do not respond, you can force restart the iPhone. Please follow the steps below:
iPhone 8 and newer models: Simply press and release your volume up button. Then press and release the volume down button as fast as you can. Now, press and hold down the side button up to a time when the Apple logo is displayed on your iPhone's screen.
iPhone 7 and iPhone 7 Plus: Press and hold the top (or side) button and the volume down button at the same time until you see the Apple logo.
iPhone 6s or earlier models equipped with a home button: Press and hold the home button and the top (or side) button simultaneously until you see the Apple logo.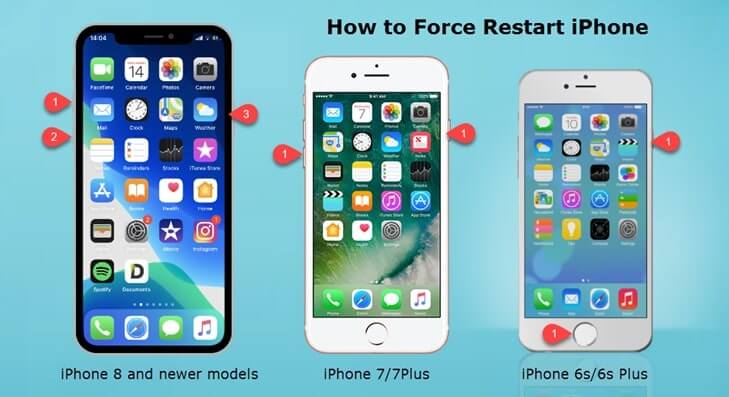 2
Fix the iPhone Boot Loop Using iTunes
Using iTunes, you will be able to get rid of the iPhone 7 stuck in boot loop issue and make your iPhone work normally again. This method will still work for you irrespective of whether you've switched your phone to the recovery or Device Firmware Update (DFU) mode. However, you will need to ensure that you are using the newest version of iTunes.
Below is the procedure to follow when removing the iPhone reboot loop problem using iTunes:
1.Connect your computer to your iPhone using a lightning cable and open the iTunes program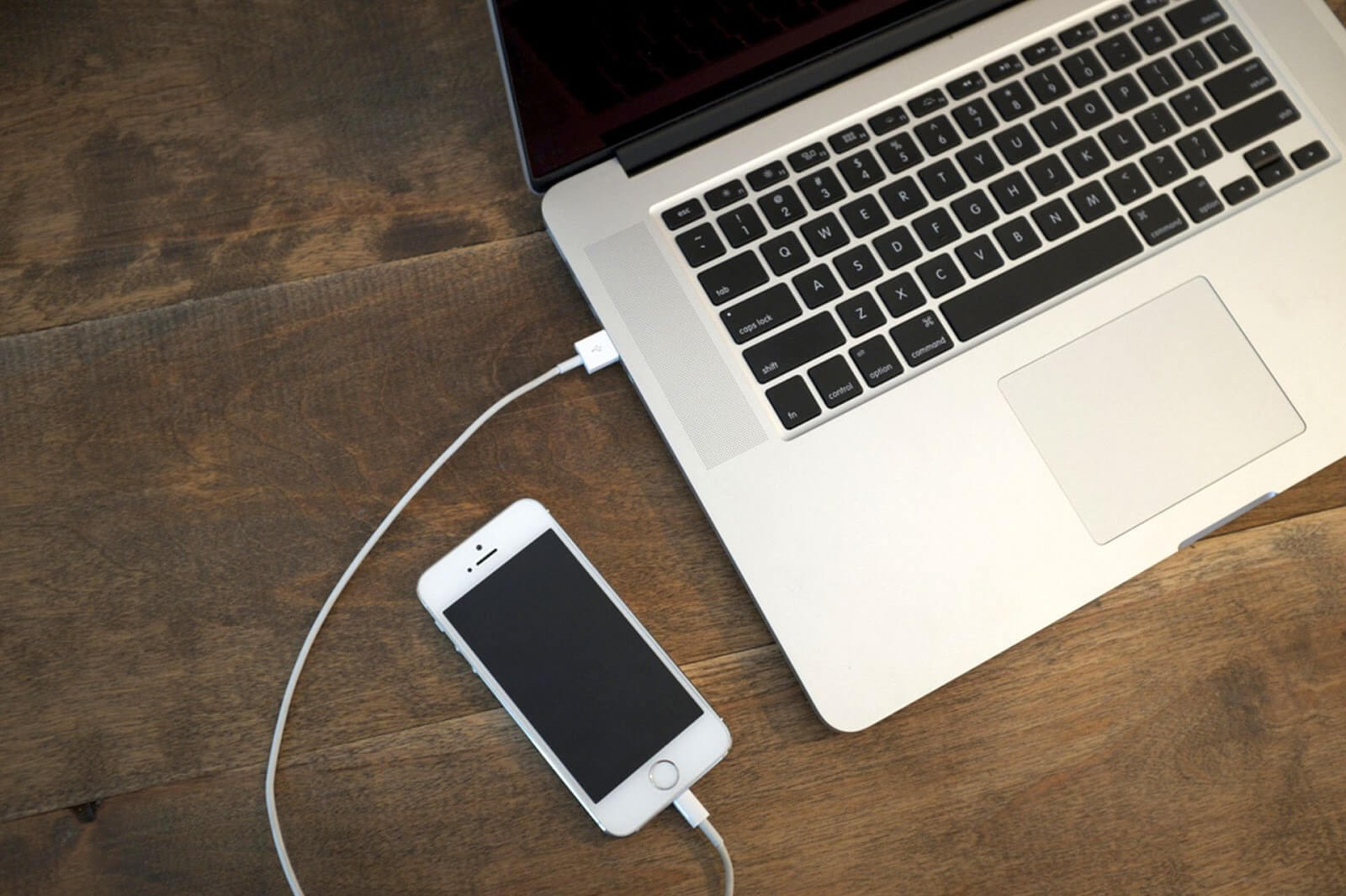 2.After a short while, iTunes will show a popup box after recognizing an issue with your iPhone. Press the "Restore" button to fix this problem.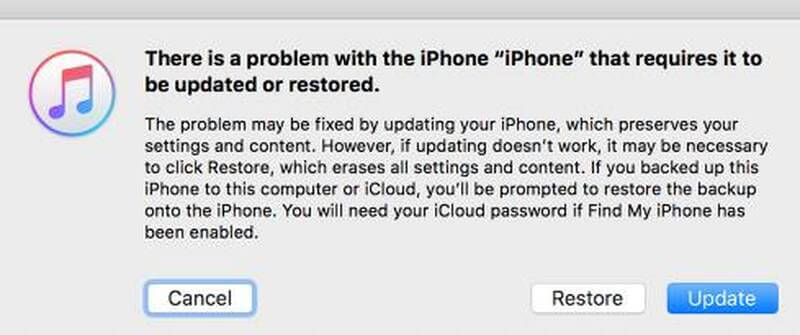 3. In case you don't see the popup mentioned above, you will have to restore your device manually. Press the "Summary" tab, and then click on "Restore iPhone". Within a few seconds, your iPhone will be fully restored by iTunes.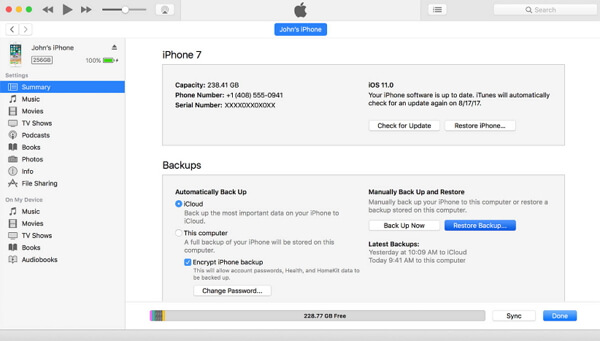 Q&A: Why can't you connect your iPhone with iTunes
iTunes may not detect your iPhone for several reasons. It could be because your gadget has a physical problem, for example, a damaged USB port or cable on the PC. It may also happen because your iPhone port is clogged by debris, or it may be a software defect.
3
Enter Recovery Mode (Data loss)
You may be able to fix your iPhone infinite boot loop issue by switching it into recovery mode. However, using the recovery mode leads to the deletion of all the data on your gadget. Therefore, it is important to first back up all your data before using the recovery mode. Below is the procedure of how to use the recovery mode to fix the problem:
1.Make sure your iPhone is switched off
2.Ensure that the iTunes program is not open and connect your iPhone to your computer using a USB cable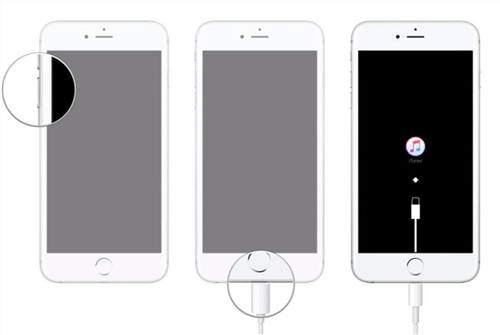 3.Follow the steps below for different iPhone versions:-
iPhone 8 or newer: Press the Side button continuously as you connect your iPhone to your computer.
iPhone 7 and 7 Plus: Press the Volume Down button continuously as you connect your iPhone to your computer.
iPhone 6S series or older: Press the Home button continuously as you connect your iPhone to your computer.
4.Keep pressing the Home / Side / Volume Down buttons until your iPhone's screen shows the iTunes logo. This indicates that your iPhone has now entered Recovery mode.
5.A popup message will be displayed asking you to either Update or Restore your iPhone. Kindly press the Update button to fix the issue.
4
Seek Expert Help – StarzSoft Fixcon System Repair (Without data loss)
StarzSoft Fixcon is a tool that provides a simpler way for non-technical users to fix the iPhone stuck in boot loop error. This tool does not lead to loss of data during the process of fixing your iPhone. It will update your iPhone to the latest iOS software. It will also convert your phone from being jailbroken to non-jailbroken. It will also re-lock any previously unlocked iOS device.
Below is the procedure of how to fix the problem using StarzSoft Fixcon:
Step 1.  Download and install StarzSoft Fixcon and select "Standard Repair" to continue.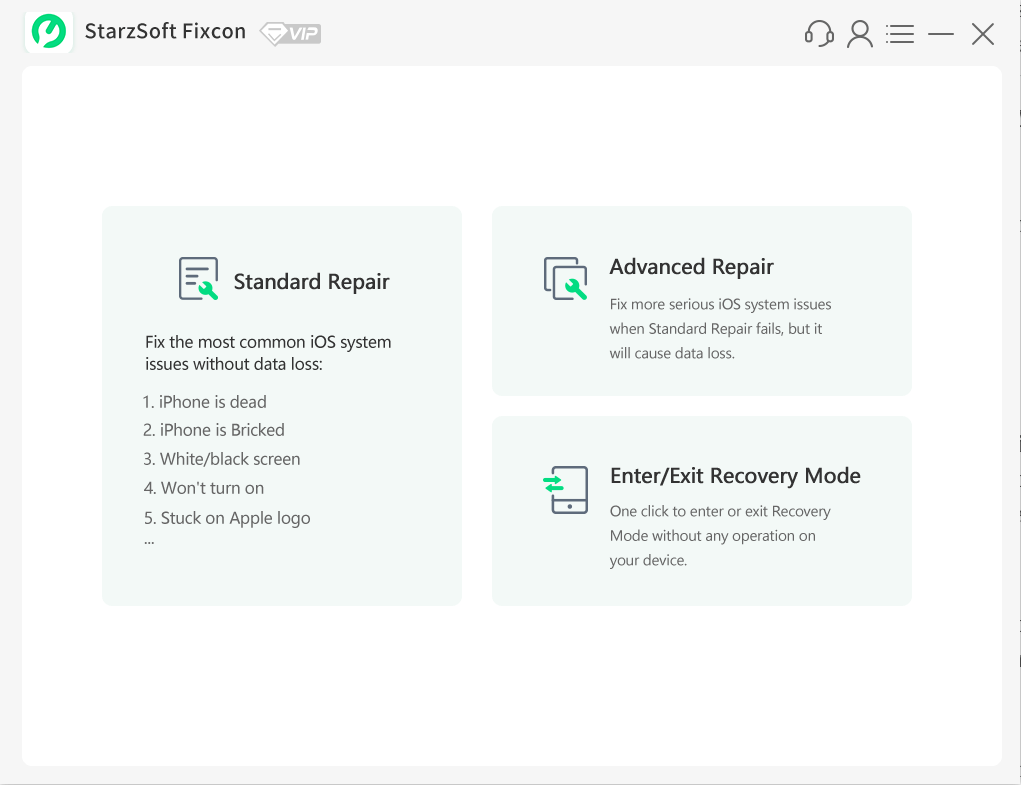 Step 2. Connect your PC and iPhone using its lightning cable. Then StarzSoft Fixcon recognizes your iPhone like this,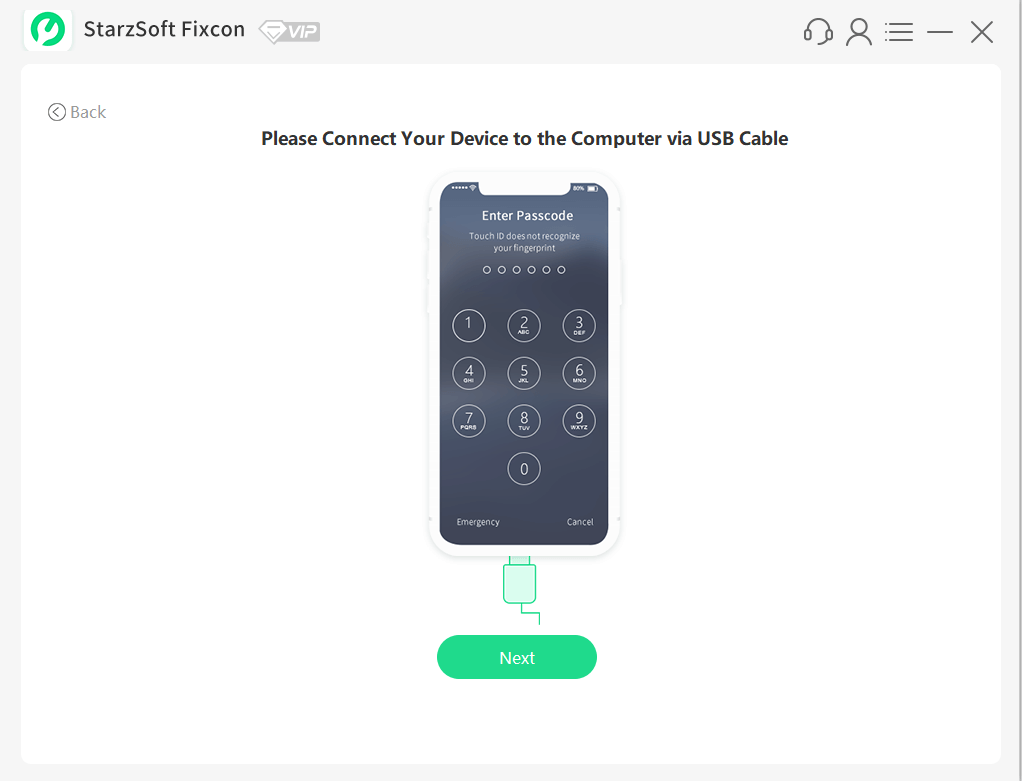 Step 3. If your phone could not be recognized, try the following: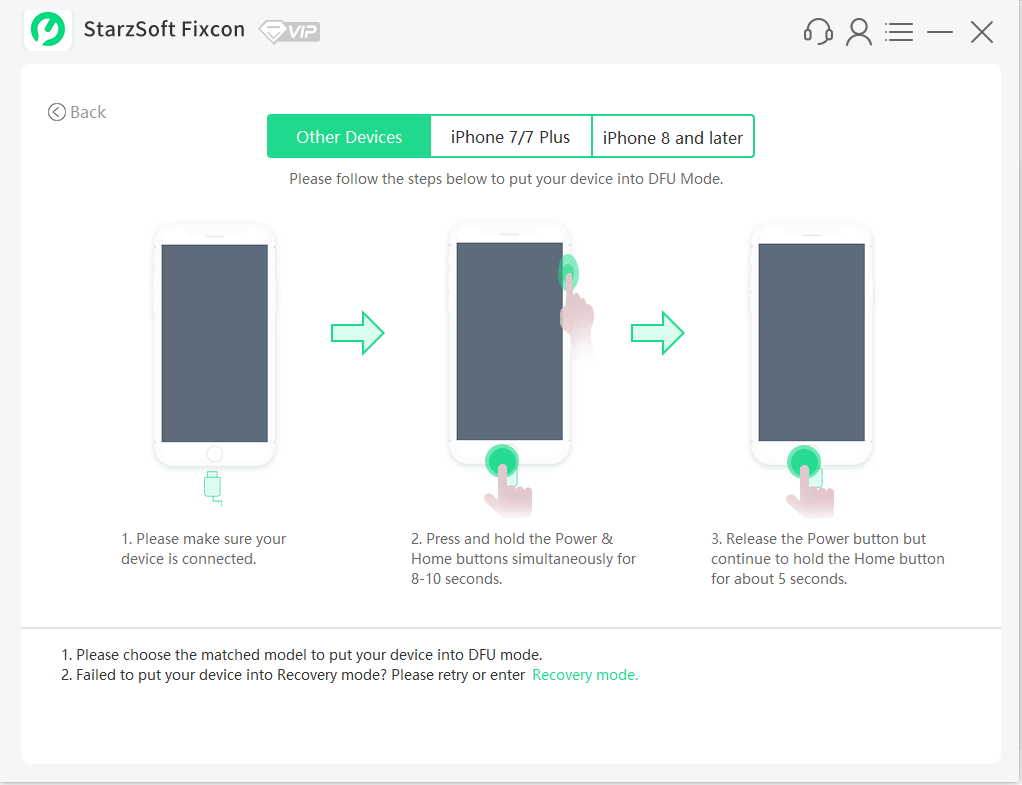 Step 4. The new iOS Firmware Download will start and take a considerable amount of time to finish because it is a very big file. Ensure that your internet connection is reliable as you download the firmware. Then select the "Download" button.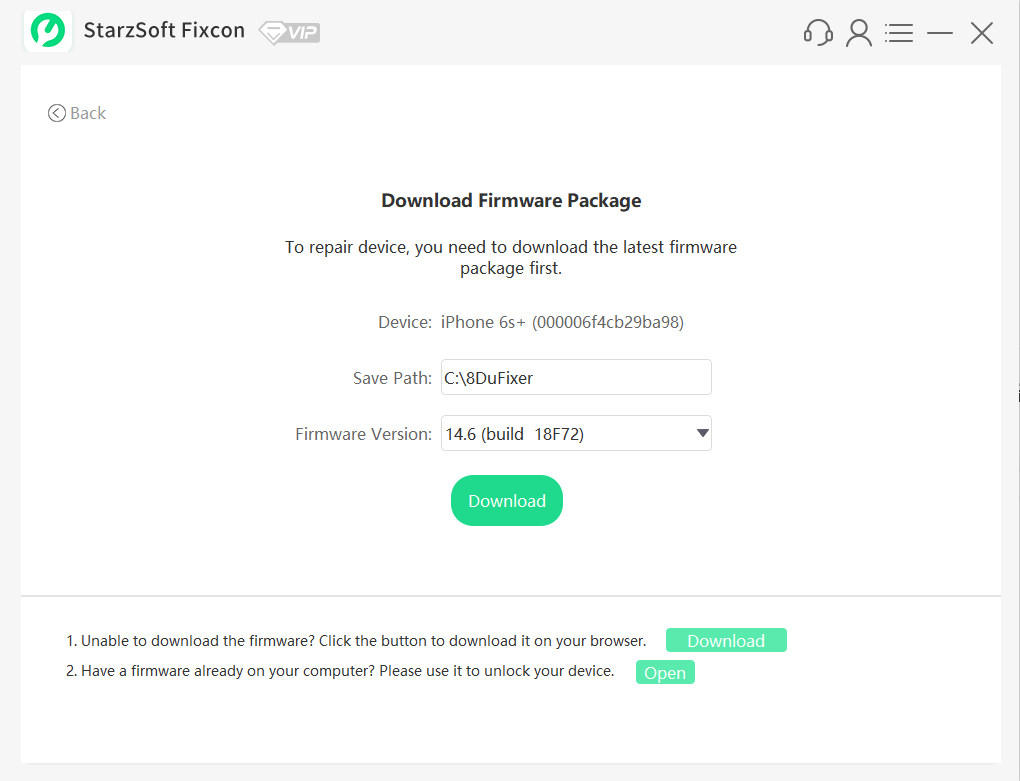 Step 6. StarzSoft Fixcon will check the downloaded iOS firmware to make sure it is the correct version.
Step 7. After verification, press the "Confirm" button to repair your iOS and to restore your iPhone's functioning capacity.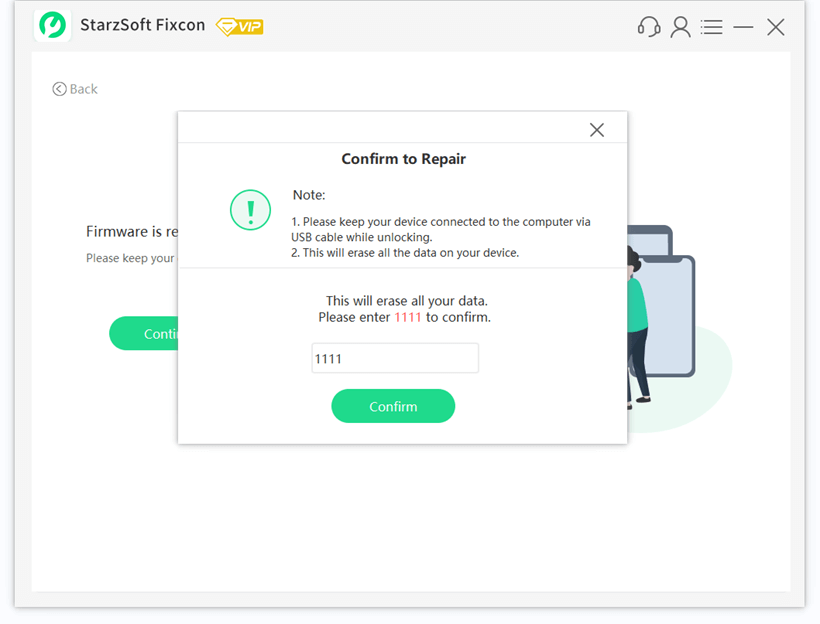 Step 8. After a few minutes, your iPhone X boot loop error will be repaired successfully.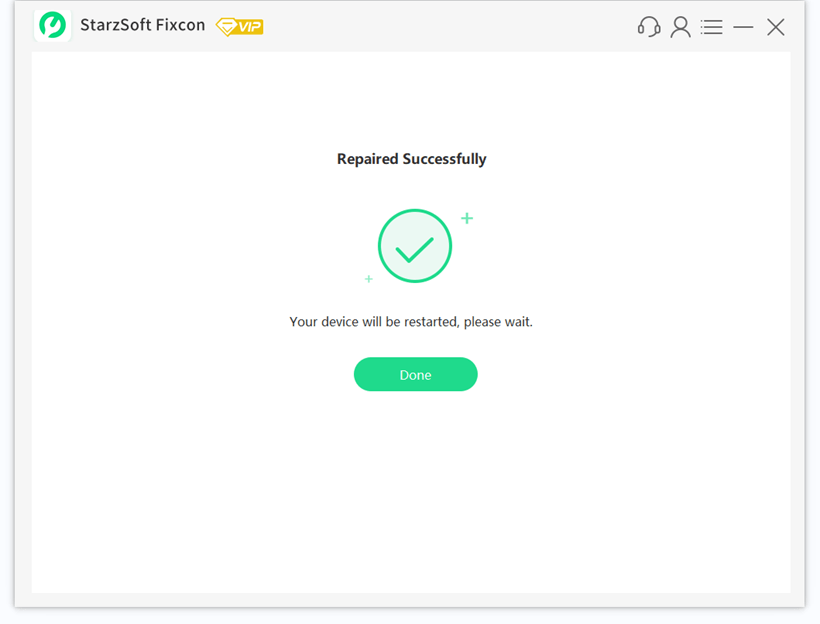 5
Check the Hardware at Apple's Support Center
In case the above methods do not solve the iPhone reboot loop error, kindly contact Apple's Support Center for further help.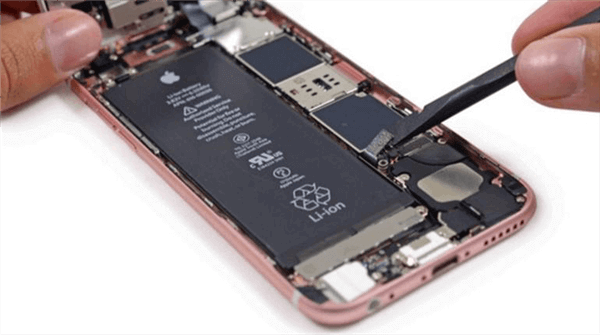 Why is Your iPhone Stuck in Boot Loop?
We should not only try to understand how to solve the issue, but also discuss what causes your iPhone to face this problem. The errors could be related to the gadget's software or hardware system. An example of a hardware-related cause is if your iPhone unexpectedly fell into the water. However, an iPhone restart loop is usually caused by software-related reasons such as unfinished iOS upgrades, driver malfunctioning, and improper jailbreaking among others.
It is important to be aware of the causes of the iPhone Reboot Loop problem to prevent it from happening again. There are many reasons why your iPhone is stuck in boot loop and won't restore but the most common ones include:
Not properly updating your iOS version: Apple regularly produces new iOS versions with better features and fewer bugs. If you suddenly stop the installation process of the new version, then chances are high that you will get your iPhone stuck in boot loop that won't restore.
Jailbreaking your iPhone: Although since can jailbreak your device has many advantages such as boosting your iPhone's speed, it may also lead to malfunctioning. You should always seek the help of an experienced technical person before trying to jailbreak your iPhone. Please note that jailbreaking your phone is a very risky thing to do because doing it the wrong way may render your iPhone completely unusable. Jailbreaking will also expose your iPhone to several malware attacks especially if you download your apps from unofficial sources.
Poor cable connection: You will also face the problem if you try to upgrade, restore, or backup your iPhone with iTunes using a bad or damaged cable connection to your computer.
Improper Replacement of the Screen: If your iPhone screen is not repaired by a professional technician, you may face the iPhone stuck in boot loop error.
Problem with the battery link: Your iPhone may have a poor battery link after being used for a very long time or if it is handled without care. This could lead to an iPhone 7 infinite boot loop issue because your iPhone will not be able to receive sufficient power to run the device.
Bonus: How to Avoid iPhone Data Loss?
Backing up your iPhone enables you to safely store a copy of all the data on your device. In case you lose your phone, you simply copy your backup to your new gadget.
There are two methods of backing up your iPhone data and these include: using iCloud or using your PC or Mac.
Features of using iCloud for backup
Your backups will be safely kept on iCloud
You will enjoy storage space of about 2TB or 4TB if you are using the Apple One Premier plan
Your backups are always encrypted for extra privacy.
You can access your backups from any location with a wireless internet connection
Features of using your PC or Mac for backup
Your backups will be kept on your PC or Mac
Your storage space is dependent on the space available on your PC or Mac
You can encrypt your backups. However, encryption is disabled by default.
You can use your backups only if you have access to your PC or Mac.
Conclusion
Was this post useful? We pray that this post saves many people from the iPhone reboot loop issue. Lastly, to overcome any hidden system issues on iPhone that prevent stuck in an infinite boot loop, you should opt for StarzSoft Fixcon! In case you managed to solve your iPhone stuck in boot loop error using the methods mentioned in this post, kindly send it to your family and friends who are facing similar problems.