Tenorshare is one of the best companies concerning smartphone safety software. They're interested in keeping your phone healthy without the possibility of you losing precious data. Reiboot has been around for over a decade now and it continues to receive updates. It is the industry standard for phone repair.
So I thought I'd try the newest version of Reiboot to see if it is everything it's cracked up to be. I've also tested a few alternatives to the software as it's important to research other options. I want to make sure you get the best deal.
1
What is Tenorshare Reiboot?
Reiboot is a piece of software that has been around since 2007. The goal of the software is to quickly fix issues that are common issues on IOS devices, issues like black screens. You do have other options to fix these issues however performing these sometimes lead to you losing your data stored on the phone. Reiboot can fix these issues without the loss of data.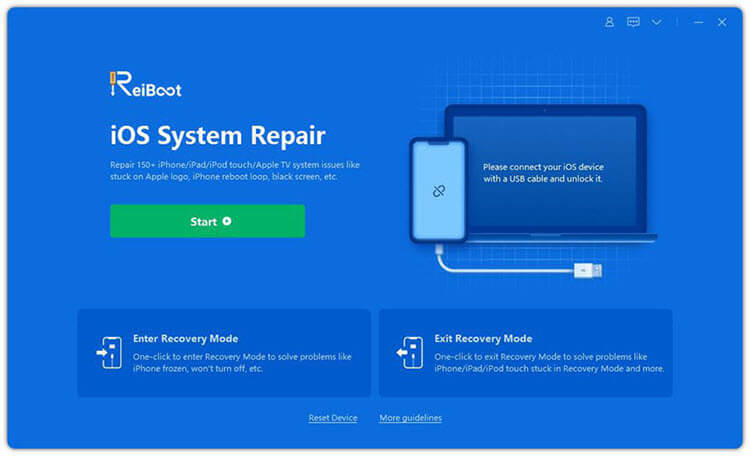 This software will also allow you to enter and exit recovery mode at the click of a button a maximum of five times unless you pay for the pro upgrade. If you choose to pay for the pro you also have the option of resetting your phone in two ways:
General Reset: This option is a simple reset. Just for smaller problems such as network issues.
Factory Reset: This should be used if you're unable to get access to your device and you're looking to reset it. For example An old phone you don't need anymore.
The biggest feature and most advertised addition is the ability to fix your device without losing data, which a partial lie. Like with the reset you get two options.
Standard Scan: Fixes most IOS/iPadOS/tvOS issues without losing data.
Deep Scan: If the standard scan doesn't perform well you can use this that has a higher rate of success however your data will be lost.
2
The Pros and Cons
Pros
Reiboot was easy to download. There was no need to sign up for an account with Tenorshare. It was just a case of pressing the button and waiting. And that is the best part of Reiboot. How quick and easy it is to do everything.
Anyone could use this software without getting lost. Everything you need is on the first page. You can enter or exit recovery mode with one click. Or start a fix in three clicks, it's streamlined and nearly perfect.
There is a Mac download as well as a Windows one which makes it even more accessible.
You don't feel forced into getting the pro version with advertisements like apps usually do. Instead, there is just a small buy now button at the corner of the screen if you ever feel like unlocking Reiboot's full potential.
There is a lot of compatibility with the IOS devices. You can use iPhones that are nearly a decade old which might not be seen as useful, but for businesses, this is an excellent feature that makes it all that easier to help the customer with the iPhone 5. You can also repair Apple TV devices, iPads, and iPods.
Cons
The biggest downside issue with Reiboot is the premium prices. With premium, you can fix virtually all your surface-level issues at the click of a button. However, you will need to pay nearly $!00 and that's the lowest price.
There is also a chance you could lose data if you perform a deep scan. So its claim of being able to fix issues without data loss is partially false. However deep scan should be performed only if a standard scan doesn't work.
The free version acts more like a free trial as you can only use the recovery options 5 times. Every other feature is locked behind a paywall.
3
Is it Free?
While it is advertised as free there a lot locked behind a price point. And at that, it is a large price.

Lifetime access to the software is $149. If you want to subscribe to an annual subscription it's $119 and per month it would cost you $99.95. All that money and what you get isn't a lot. There is an option for businesses that will cost $210, you can fix up to ten devices. That's also only for a year-long subscription.
4
Is it Safe?
Before downloading Reiboot you might be worried about malware getting onto your device. You don't need to worry as long as you're downloading from the official website.
Downloading Reiboot or any Tenorshare software won't damage the health of your system. However, downloading from third-party sites can quickly lead to issues.
5
Cracked Versions
You can if you want avoid the price point and attempt to download a pirated version of the software. Beware however the majority of these will come riddled with viruses and downloading it to your device will damage your system.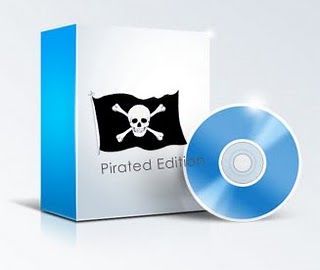 Using pirated software to fix your IOS device is extremely dangerous and you should avoid this. We can't stop you, but it's a big risk for a reward that really won't be worth it. Malware can get past your anti-virus security and it can do a lot more than affect the speed of your device. They could get access to your private data.
Some websites also say they are a trusted partner of Tenorshare, you should still avoid buying from these sites. It is easy to like this kind of thing on the internet.
If you're not willing to pay that high price point and you don't want to take the chance with pirated software there are alternatives to Reiboot that might fit your needs more.
1
iMyFone Fixppo
If you go onto the iMyFone site you might notice that it looks extremely similar to the Tenorshare website. However, after a bit of research, you'll find that Fixppo is completely safe and a much cheaper option than Reiboot. The reason why the site looks so similar is probably that both companies used the same template for their design.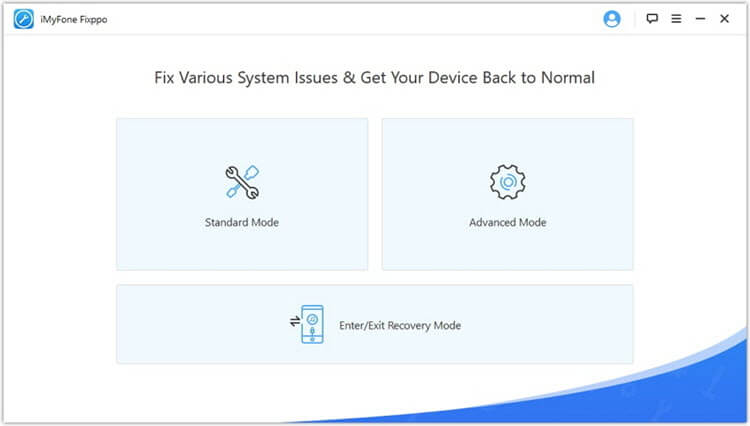 The lifetime version is only $69.95 which is a considerable improvement over the nearly $100 extra you pay for Reiboot. The company responsible for Fixppo, iMyFone, is trusted by some of the biggest tech experts such as TechRadar and Macworld.
The software offers extremely similar services to Reiboot just at a lower price point. They also aren't as well known, but never choose a piece of software or hardware over the brand name because sometimes a much better deal is just around the corner.
Prices:
One Month – $49.95
Twelve Months – $59.95
Lifetime – $69.95
If you're looking for the best well-known alternative to Reiboot then this is what you're looking for. Sometimes the fact you've heard of the brand is comforting and I wouldn't blame you for picking this over the next alternative. It's still a much better price than Reiboot.
2
Joyoshare UltFix
UltFix is another great alternative to Reiboot. Depending on what you're looking for it might be your best option.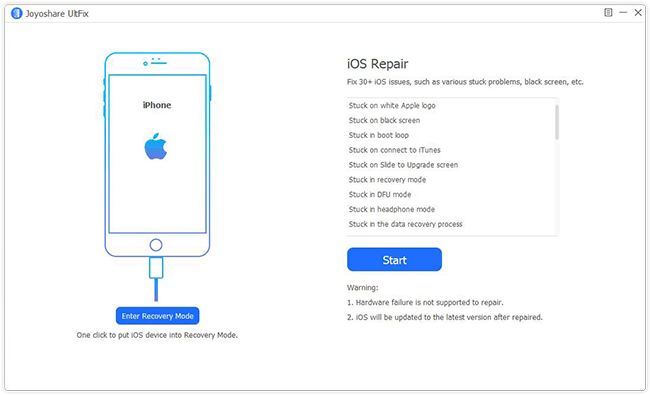 You get lifetime access to the software, but the higher the price the more IOS devices you can store on the software. You can also download it on any amount of devices no matter how much you pay.
Something that Reiboot doesn't offer at all.
Prices:
Single License – $29.95
Family License – $49.95
Multi-user License – $69.95, $89.95, $299.95
I'd say this is the best option for businesses and individuals. With so many options it means you can customize it to fit your needs. The reviews are great and it's a great price for what you get. Something I couldn't say for Reiboot.
Conclusion
Reiboot is an excellent piece of software there is no denying that. It performs exactly what intends to and unless you choose to do a deep scan you won't lose any data. However, I would recommend you go for one of the cheaper alternatives. Both Fixppo and UltFix are reliable and perform similar tasks without data loss.
For free users, there isn't a lot included with Reiboot. You can just get your phone in and out of recovery mode. So if that's what you're looking for you're in luck. But if you need to fix bigger issues maybe just go for a one-month membership of Fixppo.
I would go with one of the alternatives I mentioned, I can't change your mind however and Reiboot is still a great option. It's popular for a reason and I can say it's great and if you manage to catch it in a sale, you won't regret paying for it.
Each of these options offers compatibility with older and more obscure Apple devices. There are Mac and Windows versions so your computer won't affect the accessibility.
Hopefully, you have learned a lot about the Reiboot software today, and I hope you come to the best decision for you. It's great to do further research as well, there are other options out there.