For iOS users, Backup your data on iCloud is essential because it allows you to preserve all the data of your device safely in case you have broken your phone or lost it. One of the easiest ways to back up your data on an iOS device is through iCloud backup. When you start your Backup process, iCloud will display a time to tell you how long it will take to back up your device. While backing up your device, there will be moments when iCloud backup time keeps increasing, making it impossible to complete your backup process. If you are those who have this problem and want to fix it, here is the guide for you.
Why does iCloud Backup Time Keep Increasing?
iCloud is the most convenient way to back up your iOS device, and it is tough to say how much time it will take to back up your device completely, but if your time keeps increasing while backing up, then you should know there could be a reason of why your backup time keeps increasing.
Here are some reasons that could cause this issue.
Slow or unstable internet connection.
Low storage.
Problem with iOS settings.
iCloud storage is low.
Outdated iOS software.
These are the main reasons of why your iCloud Backup time keeps increasing, but don't worry, in this guide, we have mentioned the best solution to solve this issue. Make sure to read this guide till to end to find out the solution that suits you.
iPhone iCloud Backup Time Keeps Increasing? Solved Them Now!
Many iOS users have bothered due to this issue and want to know how to solve it. Here are the top 10 solutions that will help you resolve this issue from your iOS Device and help you speed up your iCloud backup process.
1.Switch to A Faster Network
A stable internet connection will help you speed up your backup process. So switch to a faster internet connection if you want back up your data on iCloud faster.
Unlock your iOS device and then open the Settings app.
Now select the Wi-Fi option and then disconnect your device from a slow internet connection.
Select the stable network below the network section.
Now try to back up again and see if this method is working.
If iCloud backup time is still increasing, try the next method to solve this issue.
2.Clear iCloud Storage Space
Sometimes the main reason for the iCloud backup time increasing is low storage on your iCloud. That's why you should ensure that your iCloud has enough space. If you don't have enough storage on your iCloud device, then clear iCloud storage will help speed up your backup process.
Here are the steps to check and then clear iCloud storage.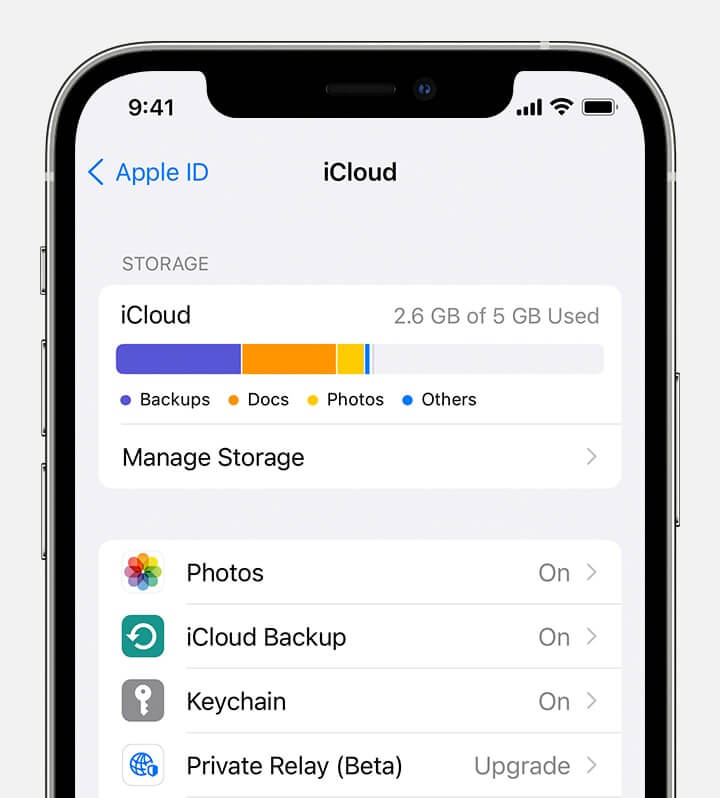 Launch your iPhone and then go to the settings App.
Select the Apple ID and then tap on iCloud.
Choose the manage storage option.
Select the Backup you want to delete from your iCloud and tap on the delete backup option to make more space on your cloud.
3.Get More iPhone Storage Space
It is impossible to increase iPhone memory capacity; however, you can get more iPhone storage space by deleting unnecessary content. So, choose the photos, videos and documents which you don't want to keep and remove them from your iPhone. In this way, you can quickly solve the iCloud backup time keep increasing problem.
4.Reset Network Settings
Reset Network Settings could also help you solve the problem that iCloud backup keeps increasing. You just need to follow the instructions below to reset network settings.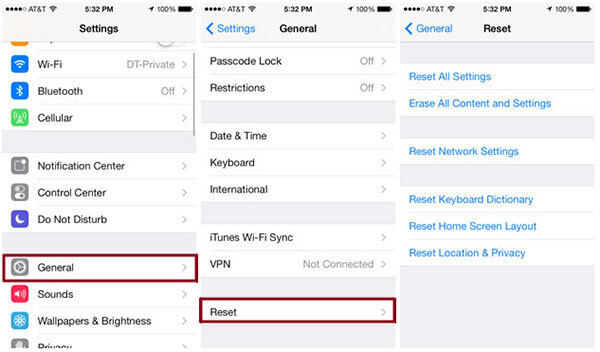 Go to the Settings App and then select the General tap.
Scroll down and then click on the Reset option.
A list of options will appear on your screen, select Reset Network Settings.
Enter your passcode and then select the reset network settings option.
Now reconnect to the Wi-Fi Network and try again.
5.Reset All Settings
Sometimes, you may change iPhone settings, which could be why you are having trouble backing your device on iCloud. The best possible solution to this problem is resetting all your iPhone settings to default.
Follow these steps to reset all settings on your iPhone.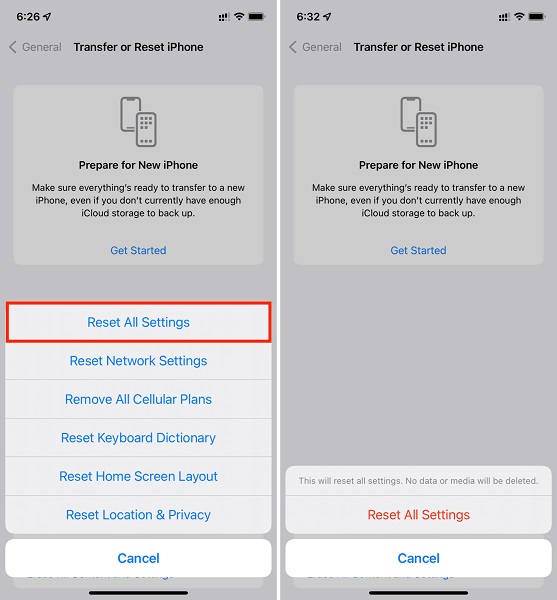 Unlock your iPhone and then select Settings.
Now choose the General Tap and then select the reset option.
Tap on the Reset All Settings option and then enter your Passcode.
Press the reset all settings option again, and your iPhone will reboot.
After your iPhone turns on, all your iPhone settings will be back to default.
Now you can check if the iCloud backup time keeping increasing issues are solved.
6.Close All Background Apps
Running an App in the background of your iPhone can slow your device. Close all the Background Apps to increase your backup speed.
Follow the instruction below to close all background Apps.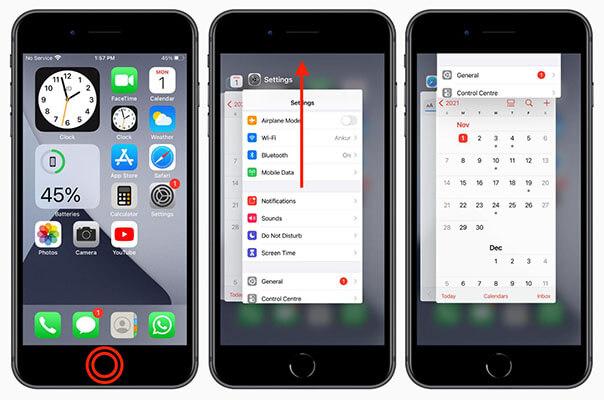 Swipe up from the bottom of your screen to open the app switcher.
All the Apps running on your device background will appear on your screen.
Start swiping up to close the Apps, and swipe up till all the apps running in the background are closed.
Once all the Apps are closed, you can see if the problem is fixed. If not, restart your iPhone and try again. If you don't know how to restart your iPhone, follow the next method.
7.Restart iPhone
Restarting the iPhone is a common method to solve minor glitches on the iPhone or any iOS devices. To restart your device follow the steps given below.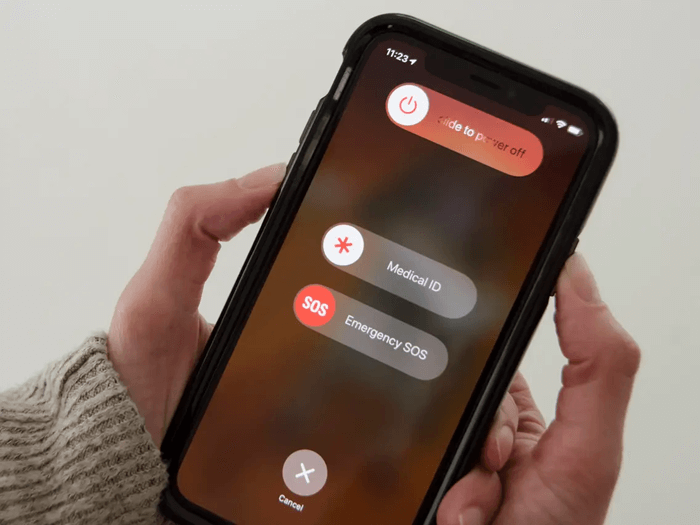 Press and hold any volume button, then the side button, until the Power-off slider appears on your screen.
Now drag the slider to the right side and wait for 30 seconds.
To turn on your iOS device, press the power button until the Apple logo appears on your screen.
You can try to backup now and the problem may not appear again.
8.Update iOS
An outdated version of an iOS device can also be why your iCloud is taking more time to do a backup. Upgrade your iOS device to the latest version to solve this issue.
Follow these steps to upgrade your iOS device to the latest version.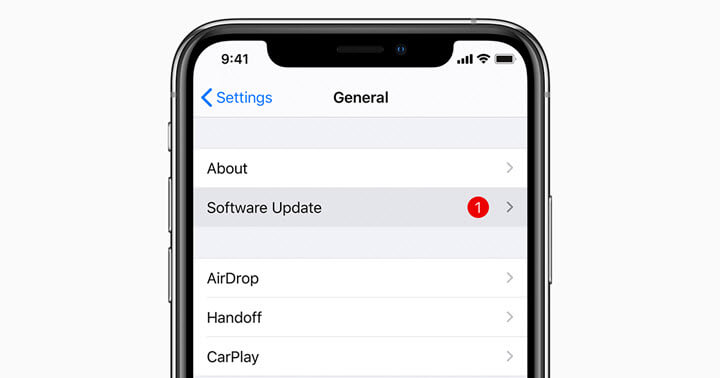 Open your iPhone and then select the settings App.
Now tap on the general option and then select the software update.
If any update is available for your device, it will appear on your screen.
Select the Download and Install option to start your update.
iPhone will download the update and install it automatically.
Now, you can check whether iCloud backup time keeping inscreasing issues are solved.
9.Back-Up to Computer/Google Drive/OneDrive Instead Of iCloud
Another solution is to save your data on a Computer or on Google drive instead of iCloud because iCloud only offers 5 GB storage for free to back up your data, and to get more storage, and you have to pay a monthly storage fee. That's why we recommend you store your Back up on the computer, Google Drive, and Onedrive instead of iCloud.
Pros to storing iOS backup on a Computer instead of iCloud
Unlimited Storage.
Free up iPhone Storage.
Fast backup.
10.Repair iOS System – The Ultimate Way without Data Loss
If any of the above methods don't work, then the only option is to repair your iOS system. But many users don't use this option because they think that doing a system repair will cause them to lose all the data available on their iOS device.
But don't worry; StarzSoft Fixcon iOS System Repair will help you repair your iOS system without any data loss. This software will also help with your main iphone issues, like a black or white screen, an iOS device stuck on the Apple logo, and many more.
Follow the steps below to repair your iOS device without any data loss to fix iCloud backup time increasing problem.
First, download the Strazsoft Fixcon from its official site.
Then launch the program and then select the standard repair option from its home screen.

Now connect your device to the computer via cable, and the program will detect your device and move to the next step.

The available firmware package for your device will appear on your screen. Select the download option.

Downloading will take some time.

After the downloading is complete, click on the continue option to proceed.

The repairing process will begin; it will also take some time, so kindly wait.

When the process is complete, your iOS device will restart, and all the issues with your iOS device are now solved.
Final Words
"iCould Backup time keeps increasing" is a very common issue and can happen to anyone. But if the backup size is small and you still face this issue, it can irritate you. To solve this issue instantly, we have included 10 methods that will allow you to solve the issue and back up your data on iCloud faster. If the first 9 methods failed to solve your issue, then in the last method, we have mentioned software known as StarzSoft Fixcon iOS System Repair that will repair your iOS system without any data loss. Just try it, you will be surprised with it.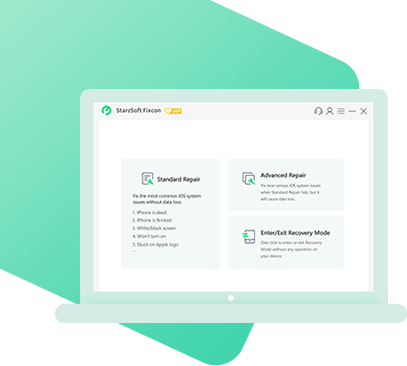 The tool is both fast and easy to use.
The professional tool fixes different issues without causing data loss.
Fixcon is fully compatible with all iOS versions.
Its free trial version lets you confirm whether it will work for you.