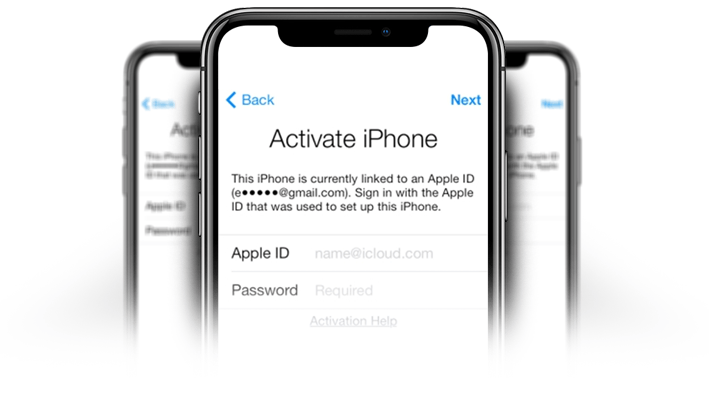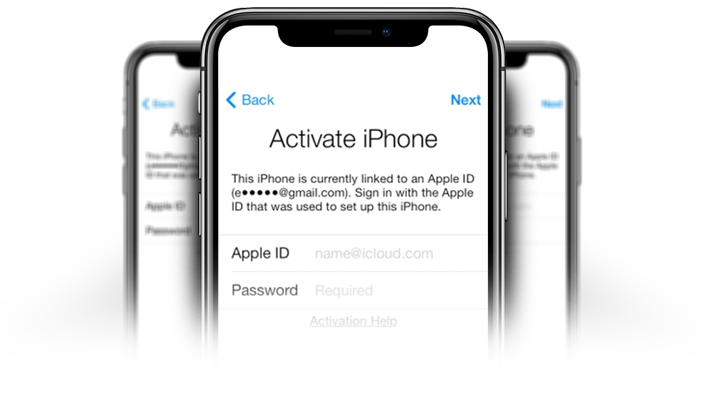 If you are on a budget and you would like to upgrade your iPhone, purchasing a secondhand device may be your best option. If you happen to purchase an iDevice and later learn that its iCloud Activation Lock is already enabled, you would want to know how to bypass iCloud lock. It is possible to bypass iCloud activation. In this article, we will show you the solutions you can use if you have an iDevice whose iCloud Lock is already enabled.
Is It Possible to Bypass Activation Lock?
To answer this question, we have to first of all know what iCloud activation lock is? The iCloud Activation Lock is a function in Apple devices. It prevents your Apple devices, especially the personal information in them to be violated when the devices have been stolen or lost. This feature is automatically enalbed when you turn of Find My iPhone on the device.
But this security method of Apple also causes issues unexpectedly. Those who does not know this feature of Apple devices, mostly new Apple users, would purchase an iPhone or iPad from online store or even random people met offline, which turns out not accessable since it's been locked by iCloud activation even when you erased it repeatedly. So is there any way at all to bypass those annoying activation locks?
There are actually. But you have to be aware of the scammer websites who claims that their products can help you bypass or even remove the activation lock but actually not. So we have selected a few tricks that are proved workable for most users.
How to Bypass iCloud Activation Lock?
1. Remove iCloud Activation Lock Remotely Via iCloud.com
If you purchased your secondhand iPhone from someone you can contact easily, you can always request him/her to remove the iCloud Activation Lock remotely. While the original owner may have the device's Apple ID and password, he/she may not want to give you these credentials. In this case, ask him or her to follow the steps below:
Step 1: Visit iCloud.com on a computer browser.
Step 2: Sign in using the Apple ID used on the device whose iCloud Activation Lock you would like to remove.
Step 3: On the main menu screen, tap Find iPhone. At the top of the Find iPhone screen, tap All Devices. This will display a list of all the devices linked to the Apple ID.
Step 4: Select the iPhone that he/she sold to you from the list.
Step 5: If necessary, click Erase iPhone.
Step 6: Once the device is erased, tap on Remove from Account. This should remove the iCloud Activation Lock from your iPhone.
2. Bypass iCloud Activation Lock Via a DNS
This is one of the easiest methods you can use to bypass iCloud Activation Lock. This option has already worked on over 10 million iDevices. This indicates that it has the potential to work on your iDevice.
The idea behind the iCloud DNS bypass is simply to change the path of the requests sent by your iPhone from the Apple servers to a different server. Changing the path is extremely easy. Below, we have outlined the steps you need to follow to implement the iCloud DNS bypass solution:
Step 1: Restart your iPad or iPhone.
Step 2: Follow the onscreen setup steps until you reach the "Choose Wi-Fi Network" screen.
Step 3: Tap the Home button. Next, tap "More Wi-Fi Settings".
Step 4: Tap the "i" icon next to a Wi-Fi network.
Step 5: Next, select the Configure DNS option and then choose Manual.
Step 6: Tap on Add Server. A blank textbox should appear on your screen.
Step 7: Select a server address from the list below and enter it on your iDevice. The server address has to correspond with your location:
USA: 104.154.51.7
Europe: 104.155.28.90
Asia: 104.155.220.58
Africa, Australia, and other locations: 78.109.17.60
Step 8: Tap on Save.
Step 9: Click the Back button and then select "Join this Network".
Step 10: If the Wi-Fi network is secured, enter its password and then click Join.
Step 11: When your iPhone attempts to activate, tap the Back button.
Step 12: Now, proceed to set up your iDevice as normal.
If the iCloud DNS bypass works on your iDevice, the iCloud Activation Lock should disappear. It is, however, worth noting that the iCloud DNS bypass method works on older iOS version. There is no guarantee that it can work on iDevices running iOS 10 and later.
3. Use an iCloud Activation Bypass Tool
On the internet, there are numerous iCloud activation bypass tools which claim to have the ability to get rid of the iCloud Activation Lock. It is worth noting that not every iCloud bypass tool will work for you. Some of the websites claiming to have the ability to bypass iCloud activation are being run by scammers. Hence, you have to be incredibly careful to avoid losing your money or losing your sensitive data after downloading malicious iCloud activation bypass tools.
One of the tools that seem to work well with a wide range of iDevices is known as iN-Box V4.8.0. To learn how to bypass iCloud lock using an iCloud bypass tool known as iN-Box, follow the steps below:
Step 1: After downloading and installing iN-Box V4.8.0 on your computer, launch it.
Step 2: Using a USB cable, connect your iPhone to the computer. The iCloud bypass tool will verify whether your iDevice is eligible for the iCloud Lock bypass or not.
Step 3: Pay for the iCloud activation bypass tool so that you can access its full features.
Step 4: After payment, follow the onscreen instructions to bypass iCloud activation.
iN-Box V4.8.0 does have some limitations. Some of the limitations include:
It only supports iOS versions up to 11.3.1. If your iDevice is running on iOS 11.4 and above, the tool won't support it.
Your iPhone has to be connected to either Wi-Fi or GSM for the tool to remove the iCloud Activation Lock.
If your iDevice has already been reported as stolen, the tool will not help you remove the iCloud Activation Lock.
You need to have access to the iPhone Settings. This means that the tool will not work if the device is stuck in the iCloud Activation Lock screen.
4. Use a Paid Service to Remove iCloud Lock
Similar to iCloud bypass tool, there are numerous services online which claim that they can unlock your iDevice remotely. The issue is that a large number of services do not work. Hence, you have to be careful when selecting the service to use.
One of the iCloud Activation Lock removal services with positive reports from previous users is Appleiphoneunlock.uk. Below, we will show you how to bypass iCloud lock using Appleiphoneunlock.uk:
Step 1: Visit Appleiphoneunlock.uk and select iCloud Unlock from the Menu.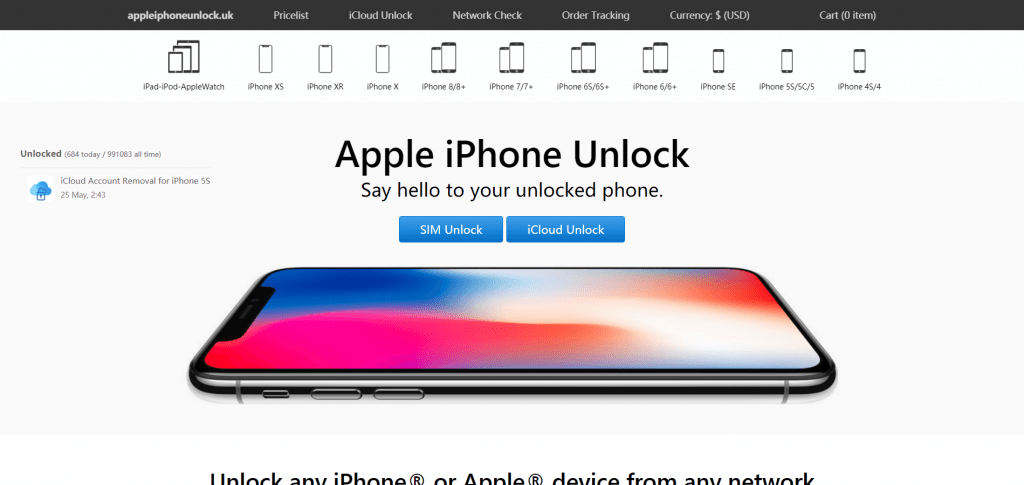 Step 2: Next, select your device model, and then enter the device's IMEI number. To get the IMEI number, do the following:
Dial *#06# on the device's dialer.
If your iDevice is locked and using the dialer is impossible, simply tap the "i" on the device's screen to access its IMEI number.
Check the Sim Tray. It is important to note that iPhone SIM trays can be switched. Therefore, the SIM tray on your iPhone may have been on a different iPhone originally.
On some iDevices, the IMEI number may be available on the back of the device.
If you have access to the device's original package, you can find the IMEI number on the barcode.
Step 3: Make the payment and wait as your iDevice is being unlocked.
Note: It is worth noting that the unlock process may take up to 72 hours. Also, you will have to pay £19.99 (approximately USD $27).
5. Ask Apple to Help
If none of the above solutions work for you, you can request Apple to unlock your iDevice. However, if you cannot prove that you are the owner of the iDevice, unlocking it may be impossible. Apple will only unlock your iDevice if you can:
Show that you are the original of the iPhone. To prove this, you will need the device's receipt.
If you purchased a secondhand iDevice, you have to prove that ownership has been transferred to you by the previous device owner.
Before unlocking your iDevice, Apple will check its database to see whether the iDevice has been reported as lost. If someone has already reported the device as lost, Apple will not help you unlock it.
Summary
If your iDevice's iCloud Activation Lock is already enabled, you won't have the ability to use the iPhone or iPad without limitations. The best thing to do is to remove the Activation Lock. In some instances, removing the Activation Lock may be impossible. If you can't remove the Activation Lock, the other option you will have is to bypass iCloud activation lock. In this article, we have shown you how to bypass iCloud lock. One of the solutions outlined in this article should help you fix your issue.