It's indeed a frustrating situation when your iOS device volume button is stuck. In this situation, you can find iPhone's sound either too low or loud. There can be many genuine reasons behind it.
First, the problem may be occurring due to a hardware problem. Second, your volume button could have been damaged. Considering the iPhone volume buttons stuck issue, we've come up with appropriate solutions for you. Let's start it.
Part 1: How to Solve iPhone Volume Buttons Stuck for Software Issues
You'd have faced iPhone volume buttons stuck situations. But you don't need to feel uncomfortable. We have come with some of the best methods to resolve this issue.
1. Use Volume Slider to Solve Volume Buttons Not Working
Volume Slider can also help you to adjust ringer volume before it gets repaired. You can use it by following these steps
1. You need to open Settings>Sounds and then Haptics. It would help if you dragged the slider to adjust your ringer volume.
2. You can open a specific app to adjust the volume. Suppose we're taking the Music application as an example.
3. You'll see a horizontal slider available there. This slider will help you to adjust your song's volume.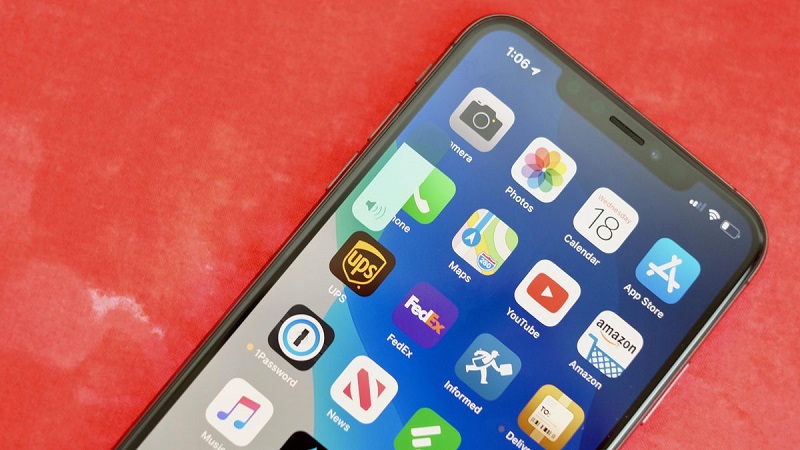 2. Use AssistiveTouch to Fix iPhone Volume Button Stuck
AssistiveTouch is a reliable method to adjust your iPhone's volume temporarily. You'll see a virtual button on your iPhone's display after turning on the AssistiveTouch. It enables you to adjust the volume. Following are the ways to turn it on.
1. You need to open Settings>Accessibility>Touch. After, it would help if you chose AssistiveTouch for turning it on. You can use Hey Siri to turn on AssitiveTouch.
2. Now, you need to open settings, then Accessibility and Accessibility Shortcut. After, you can turn on AssitiveTouch.
3. You also use AssistiveTouch as your volume button. Tap Device after clicking the virtual switch; in this way, you can turn down or turn up the volume button.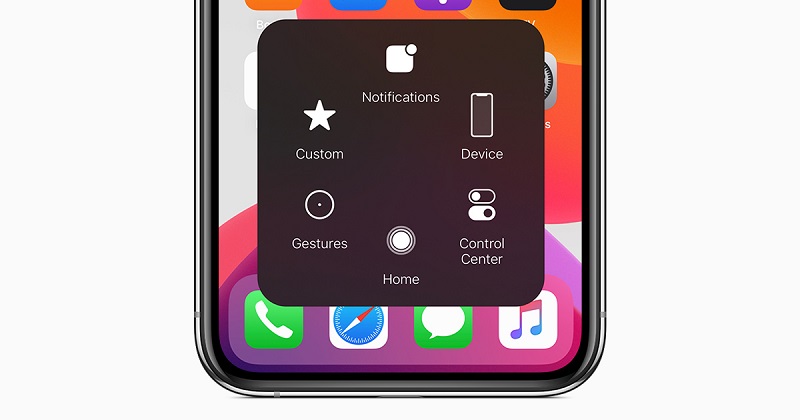 3. Use Earphone for Volume Buttons Not Working on iPhone
Another thing that might help you to adjust the volume struck the problem is to use earphones. Using earphones will make sure you hear the clean sound coming from the music you're currently running.
4. Check Change with Buttons function
If you're facing volume issues, you might need to check the volume buttons. Sometimes, the volume button needs a bit of repair. It's why if you think there's a need for a change, you need to go for it.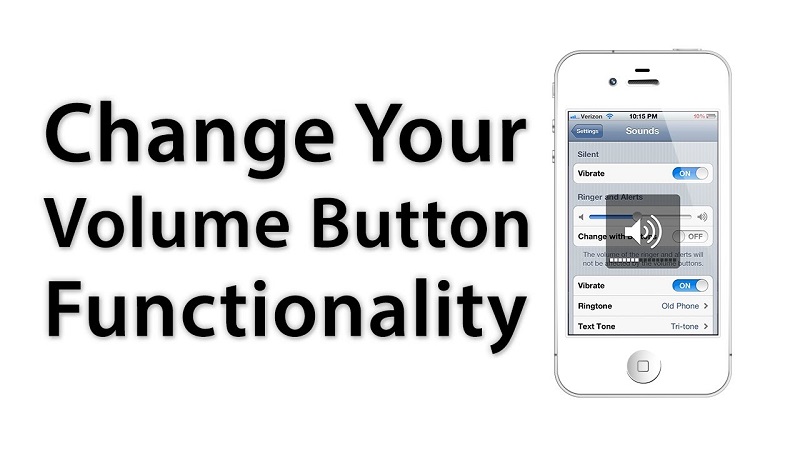 5. Restart iPhone
Restarting your device might help you get rid of volume sticking problems. Sometimes, it's pretty hard to explain why troubleshooting can solve many iPhone issues, but it still works for many users. You can restart your mobile by following these steps
1. In the first step, you'll need to press both the home and wake/sleep buttons by holding them.
2. It would help if you held both of these buttons until you see the Apple logo appearing.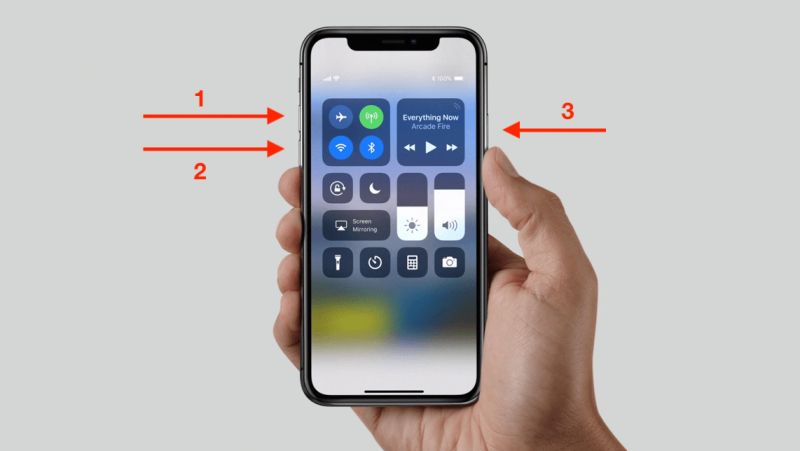 6. Reset All Settings
Resetting iPhone settings might help you resolve problems, but sometimes it doesn't work according to users' expectations. Moreover, this method can also remove all your settings from your device. Here are the steps:
1. First of all, you'll need to open settings. After, you need to enter on General and then click the Reset iPhone option.
2. Now, you need to give Apple ID and passcode.
3. After performing every task, you need to hit "Reset All settings".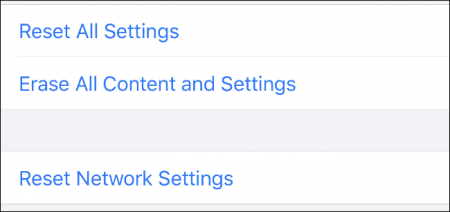 7. Restore iPhone with iTunes
You can restore your iPhone with iTunes to protect your device from iPhone 7 volume button stuck issues.
1. Connect the iPhone device to your computer.
2. Now, you'll need to press the Device button in the iTunes application.
3. After clicking on the device button, you'll need to click Restore. After, you need to follow the onscreen instructions.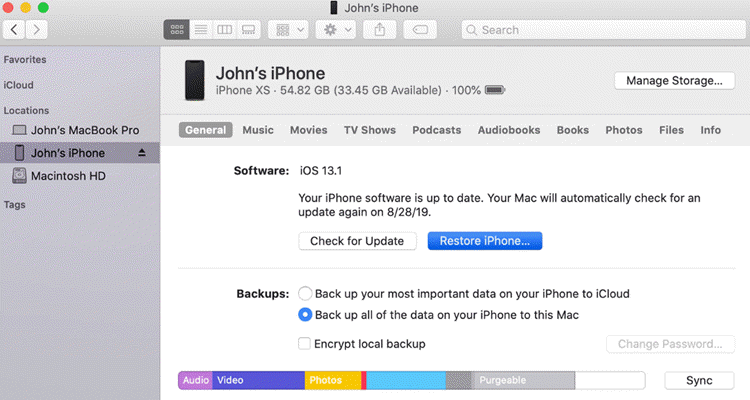 8. Update to the Latest iOS
If you install the latest iOS update, you can get rid of the iPhone volume button stuck problem. You can install it by following some steps.
1. Make sure your iPhone is fully charged. After, it would help if you connected it to your Wi-Fi.
2. After going into the settings, you'll need to hit the General tab.
3. After clicking on the software update, install the update.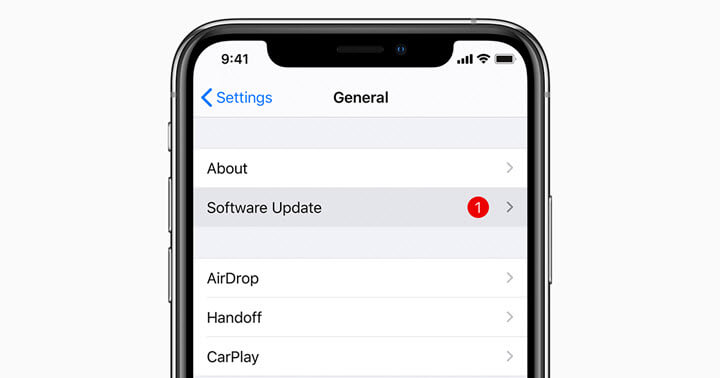 9. Use StarzSoft Fixcon for iPhone Volume Buttons Stuck
To prevent volume issues, you can use a third-party tool like StarzSoft Fixcon. You need to repair the device to get rid of the problem.
Steps of repairing a device
1. You need to select the Standard Repair option.

2. Now, you need to connect your device via a USB.
3. You need to click on Download Firmware to grab the available Firmware Package.
4. Now, you'll need to start the repairing process. After it, your device will restart again. And your issue can be solved.
Part 2: How to Fix Volume Buttons Not Working on iPhone with Hardware Issues
You can see some volume button issues with your hardware. Many users complain about these issues, which Apple would need to consider in the future.
However, you can solve this problem with the help of methods. To solve them, you need to perform some tasks. Let's explore them.
1. Clean the Volume Button
Another reason that forces the iPhone volume button stuck to occur is that your volume button may have some debris. You need to clean your volume button with cotton to avoid such issues.
It would help to rub the cotton bud on your volume buttons to make them clean and dry. If you regularly check the button functions, you won't face this problem.
2. Press the Volume Up and Down Buttons
Despite applying all many solutions, if you're not getting the results, it would help if you held your volume to check whether the situation improves or not. After holding it for 10 seconds, and release it. If this also not works, you need to repair your device.
3. Tap the iPhone
Tapping your iOS device without any pressure on any hard surface can help you get rid of this issue. Remember, if you wipe it with immense force, it can damage your mobile phone.
4. Contact Apple
If you don't find the desired results, you need to contact Apple. You can contact them via email, call, or Apple site. They can help you with this issue. They know all about your device can find ways to help you out in this situation.
Conclusion
If you follow all the solutions mentioned above, you can help yourself in preventing iPhone volume buttons stuck issues. However, all these solutions don't guarantee to solve your problem if your device carries a significant issue other than the volume button.
Another thing you need to take care of is that you don't need to get frustrated; it can cause considerable damage to your mobile. If none of the methods helps you, try out StarzSoft Fixcon.