iTunes is one of the best programs on your computer in order to manage applications, media, files, and content on your iOS device.
If you encounter an iTunes error message displaying the error code 0xe800002d and don't know how to solve it, then you've come to the right place!
We'll help you solve the error code and let you use your iTunes back to normal.
Why does the iTunes Error 0xe800002d Happen?
The iTunes error 0xe800002d occurs when there is a problem with the connection between your iOS devices and computer.
One of the common causes is an outdated iTunes version causing incompatibility between your iOS device and computer. An outdated Windows version could also cause the error.
Using a dated Windows OS version like Windows vista will cause incompatibility between your iOS device and computer.
The most reliable solution is to keep the connection stable between your iOS device and computer.
How to Solve the iTunes Error Code 0xe800002d
There are five ways how to fix the error code 0xe800002d on iTunes. You can choose one of these five options that you feel is convenient for you.
If one method doesn't solve your problem, you still have other methods in order for you to solve the error code.
We'll guide you step-by-step on how to use the methods in an easy way.
Method 1: Restart your iOS Device and Computer
If both your computer and iOS device is working well without any issues besides the iTunes error 0xE800002D, you can restart your Windows pc and iOS device to see if the problem will be solved.
Sometimes the portable device or personal computer will glitch out when used daily without restarting. A fresh restart will make the OS more stable than before.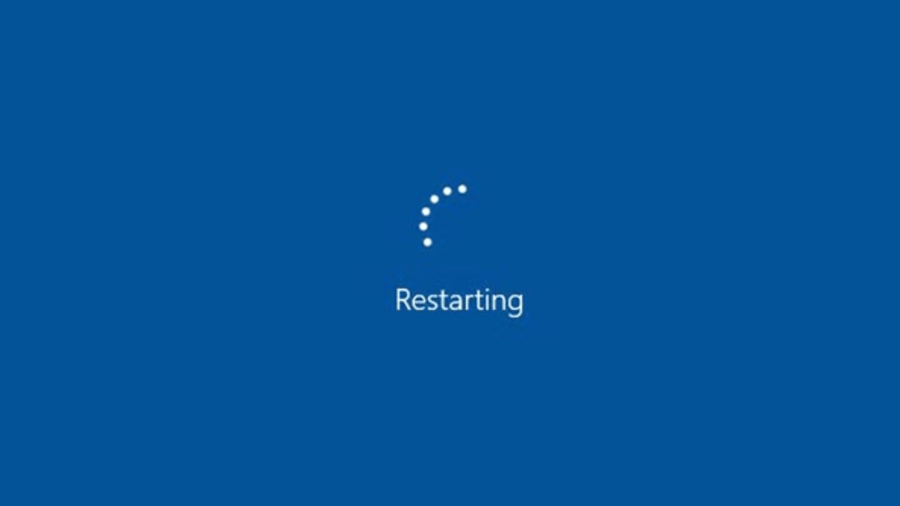 How to restart your iOS device/iPhone: Hold the side button, then slide the slider to turn off your iPhone. Turn your phone again to complete the restart.
Restarting Windows: Click the start button on the lower left of your desktop. Hit the power button, then select "Restart" from the list of options.
Restarting Mac OS: Go to and select the Apple menu, then click the "Restart" option.
Method 2: Update the iTunes Software
Your current version of iTunes may not be compatible with your iOS device. It is important to update our software regularly in order to make our device compatible with our computers.
Updating your iTunes software is easy and will make compatibility a breeze for your iOS device.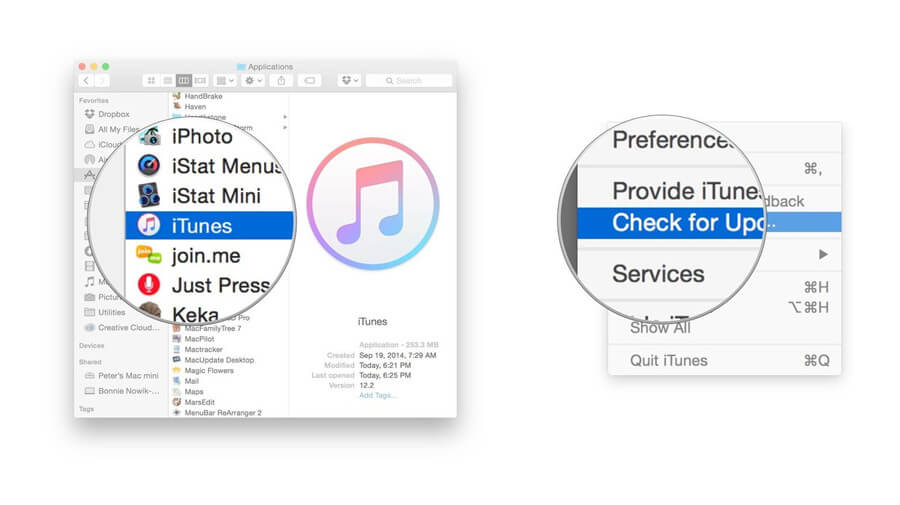 The following steps will help you update your iTunes:
1. Launch the iTunes app on your computer
2. Click the "Help" option on the menu bar located on top of the screen.
3. Click on "Check for Updates", and the software will take care of itself automatically and will find a new version and update your iTunes program.
After updating, you can connect your iOS device to your PC to see if the error code 0xE800002D will be solved. If it doesn't, you can follow the next method below.
Method 3: Check and Inspect Your USB Cable
The iTunes error code 0xe800002d could also be caused by a faulty USB cable. Check your lightning USB cable to see any rips or tears.
Lightning USB cables have separate wires for charging your battery and also for transferring data to and from your computer.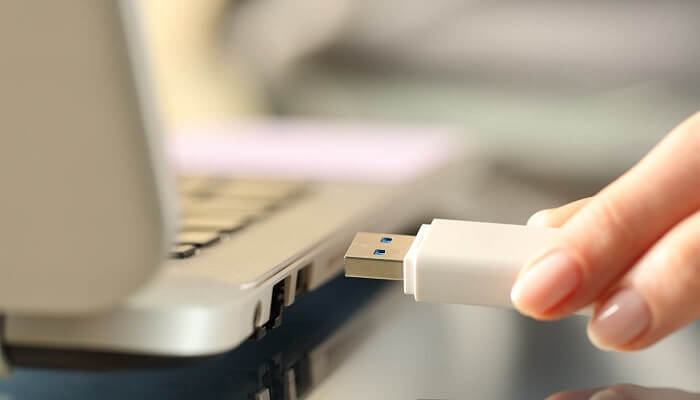 It may be possible that your USB cable can charge your phone but cannot reliably transfer data. It is important to check and see if your USB cable is working in perfect condition.
You can easily find and buy a replacement Lightning USB cable online or in your nearest electronics boutique, then try if the error code is solved.
Method 4: Update your Windows OS
Compatibility between iOS devices and Windows OS can be a hit or miss, especially if the Windows OS is not updated. Old Windows versions can contain bugs or errors when connecting iOS devices.
Updating your Windows OS helps solves iTunes error codes because bugs and glitches are resolved on the newest OS version.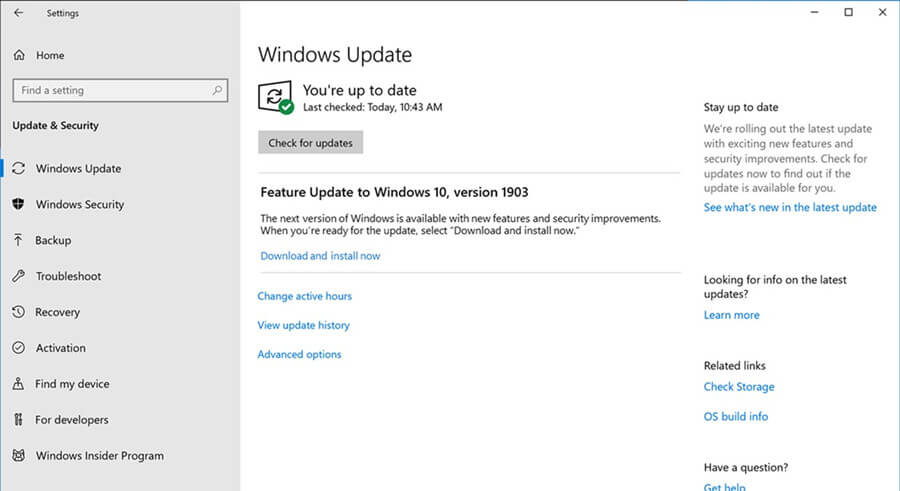 To update your Windows OS, follow these steps:
1. Press the Windows key + I on your keyboard to open settings.
2. Click on Update and Security
3. Click on the Windows Update on the side menu, then it will automatically check for any updates, and it will install it for you.
4. Restart your computer, then connect your iOS device to see if the error is resolved
Method 5: Tap "Trust This Computer"
When you connect your iOS device or iPhone to your computer, it will require you to trust this computer. If you do not press "Trust", the connection will fail and will result in the error code 0xe800002d.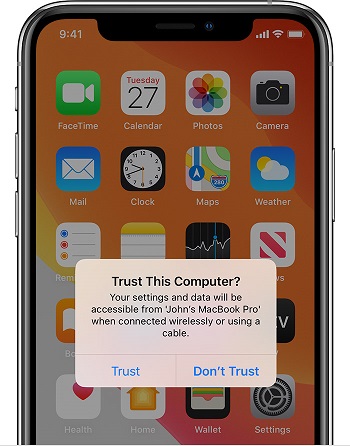 This method is one of the most overlook ways to fix this error code. It is advisable to check you the computer is trusted on your iOS device or iPhone.
Bonus: Best iOS System Repair – StarzSoft Fixcon
StarzSoft Fixcon is your one-stop solution to fix any error code on your computer. It also fixes any Apple device problems in minutes.
You don't have to look elsewhere for a program to solve your Apple device problems. You can fix any iOS, iPad, or tvOS issues in any scenario easily and instantly.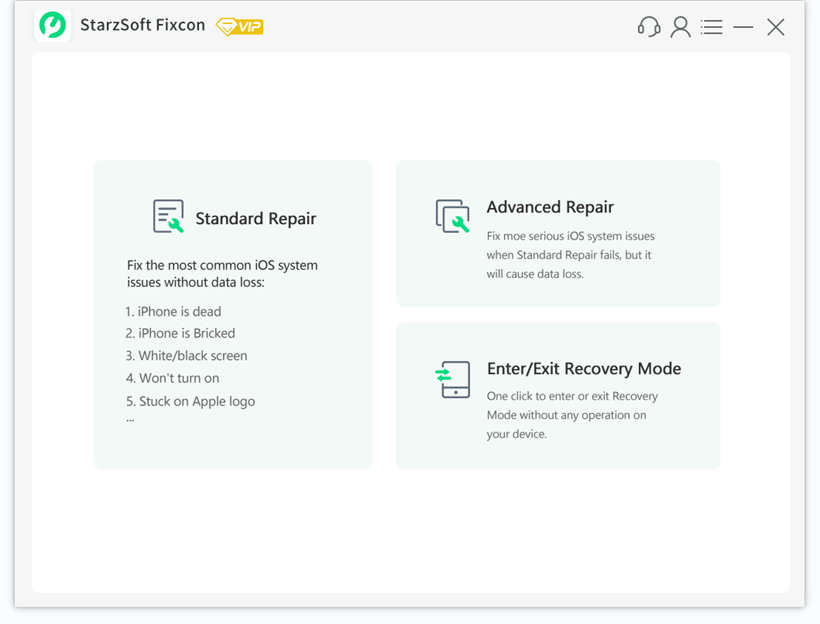 Features of the StarzSoft Fixcon
Easy one-click enter and exit recovery mode
Repair over hundreds of system problems for Apple TV, iPhone, iPod, and iTouch.
Fast repair in just a few clicks
All Apple OS is supported, including tvOS 15, iPad OS 15, and iOS 15.
Keep your data intact while StarzSoft fixes your device
The highest success rate for Apple device system repair
Standard and Advanced repair gives your flexibility and convenience
Conclusion
These are the five best methods on how to fix the iTunes error 0xe800002d. No perfect phone exists, and there will inevitably be issues.
With our guide, you'll be able to fix your Apple device in no time.
For worry-free and a complete repair package, you can try StarzSoft Fixcon, as it is the best one-stop solution for iTunes and Apple device problems.