iTunes has a lot of features that entice users to frequently use it.
Whether you need to take a backup of your iPhone's data or just want to relax and listen to Apple Music, iTunes can cater to your needs.
That being said, it's far from perfect and if you start to see iTunes error 11556 then you won't be able to use a lot of those features.
As troublesome as this error is it isn't incredibly difficult to fix and we'll be explaining what you can do to swiftly resolve it.
What Is iTunes Error 11556 and Why Does It Happen?

Most of the time, users who are experiencing iTunes error 11556 are seeing it when they try to access the iTunes Store through the iTunes computer software.
The error means that your computer is unable to connect to the iTunes Store and this can be because of various reasons.
Windows Firewall
If you recently updated Windows or just installed iTunes, your computer's firewall could be the culprit.
Windows' firewall doesn't always automatically add rules that allow iTunes through the firewall, thus resulting in the error you have now.
Apple Server Issues
The error could be completely out of your hands as is the case when Apple is having problems with their servers.
Although this only happens on rare occasions, it is usually unavoidable and all you can do is wait for them to resolve it.
Issues with Your Wi-Fi
On the other hand, it could be a problem with your internet connection. Perhaps your internet provider is doing maintenance or your router is blocking the iTunes Store for some reason.
Whether or not your reason for iTunes error 11556 is listed here doesn't matter because the solutions that we're going to be showing you will work regardless.
Ultimate Solution to iTunes Error 11556
For those of you have are trying to access the iTunes Store while your iPhone is connected to download music or apps directly to the device, you could actually be seeing this error because of an iOS problem.
StarzSoft Fixcon is a software solution that you can use to repair iOS firmware and resolve virtually any issues that you have with it.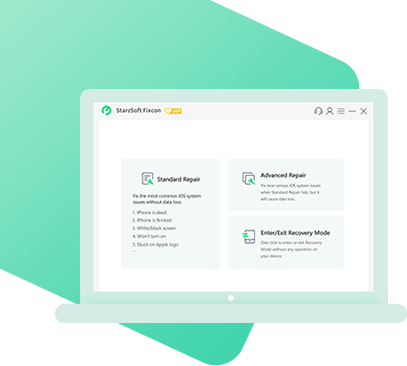 Suitable for fixing iPhone, iPod, iPad, and Apple Watch problems
Uses a lossless process to ensure all of your data is kept safe
Can repair almost any iOS error you have no matter how common or rare it is
Compatible with any iOS version (even iOS 15!)
Includes 2 repair modes – Standard Repair and Advanced Repair
Available as a free trial!
Using StarzSoft Fixcon doesn't take any time or skill. All you have to do to fix iTunes error 11556 is install the software and then follow the steps we've detailed below.
Step 1 – Launch StarzSoft Fixcon then click the Standard Repair mode on the main menu.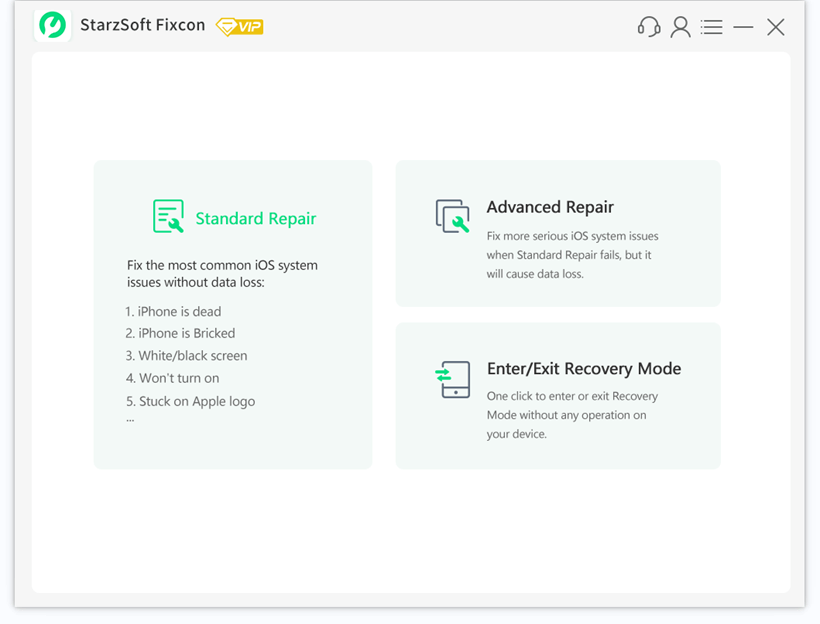 Step 2 – Connect your iPhone to the computer via USB and click the Next button to continue.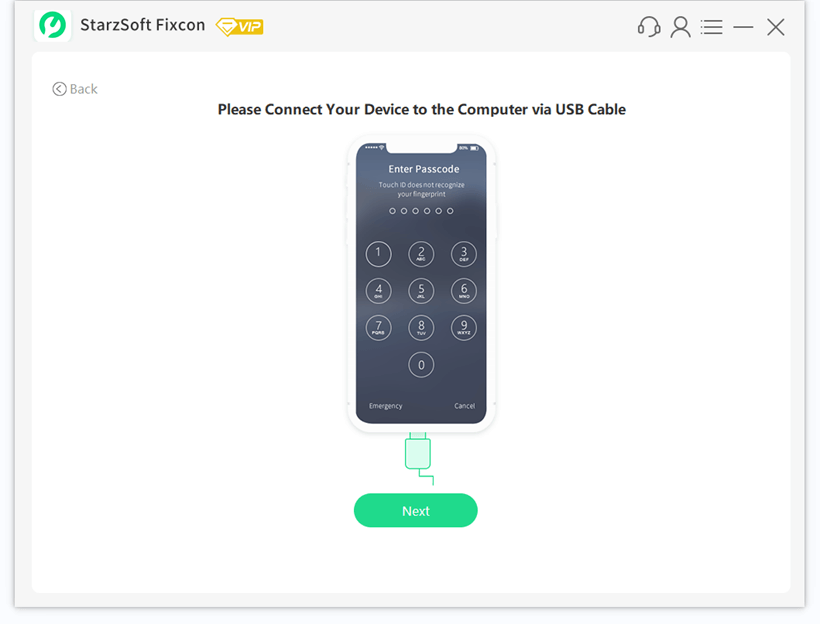 Step 3 – After detecting the iPhone's connection, StarzSoft Fixcon requires you to put the iPhone into Recovery Mode/DFU Mode. Click the tab most relevant to your iPhone model and follow the instructions that you see.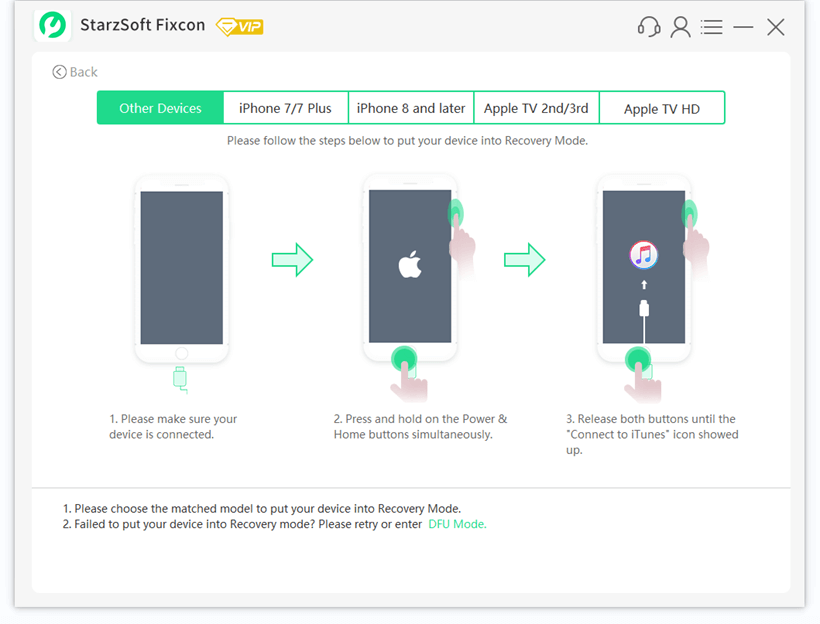 Step 4 – Next, choose the iOS version that you currently have installed on your iPhone. Optionally, you can choose where to download the firmware to. Click Download when you're happy with the selections.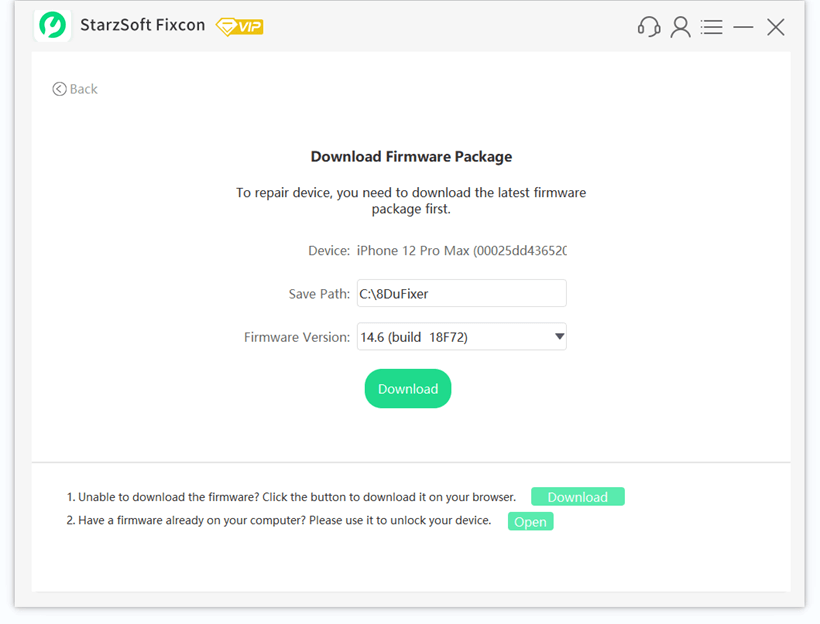 Step 5 – Wait as the firmware is downloaded. This should only take a few minutes and is mostly dependent on your internet speeds.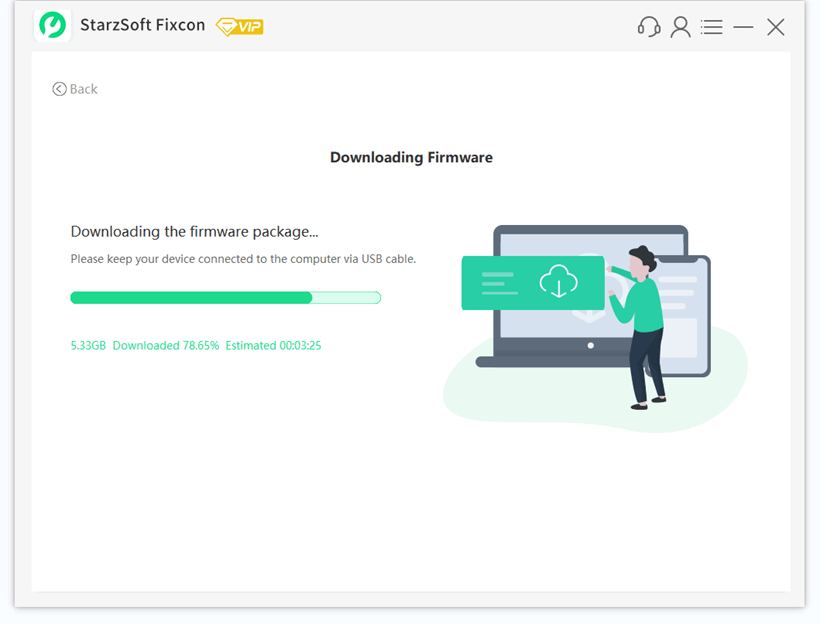 Step 6 – Finally, click Continue and StarzSoft Fixcon will use the downloaded firmware to repair your iPhone's firmware.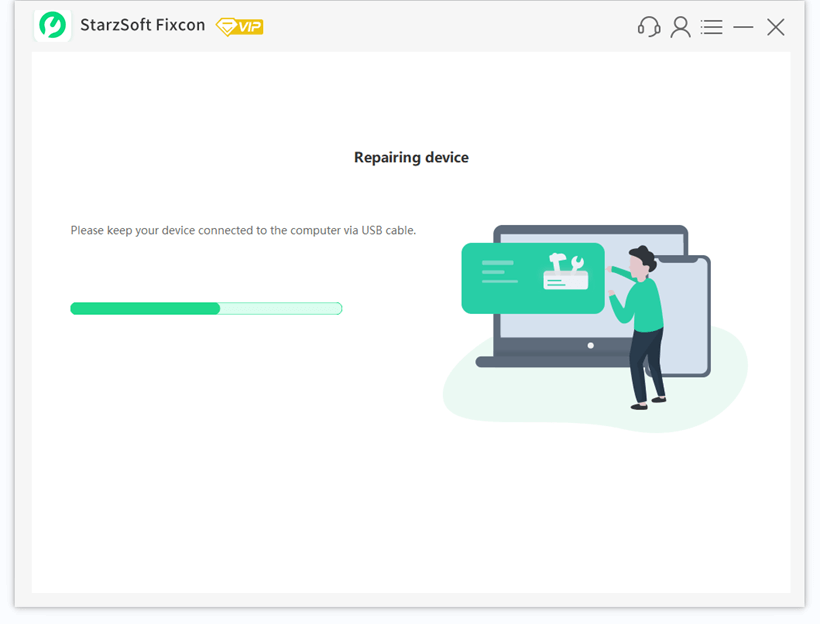 Like we said before, this software is great for fixing any iOS error messages or problems that you have and as you can tell from the steps above, it's not hard to use either.
You may also want to try the Advanced Repair mode if this doesn't work but be aware that this will result in data loss. If you decide to use that mode, be sure to take a backup of your iPhone beforehand.
Other Ways to Fix iTunes Error 11556
Looking for other ways to get rid of this error message and start using iTunes again? No problem, here are some other methods that we've found to be effective.
Method #1 – Reinstall iTunes
This is the most basic fix there is. If you're having any problems running iTunes or using any of its features, a reinstall is a must.
Sometimes when you install new software on your computer there are issues with the installation that result in it not being installed correctly. The only way to repair iTunes in this case is to reinstall it completely.
Step 1 – First, uninstall iTunes by searching for Add or remove programs in the Windows search bar, locating iTunes on this list, and clicking Uninstall.
Step 2 – After that, restart your computer to ensure all of the files are removed.
Step 3 – Go to the iTunes website and download the most recent version that is available, then install it.
Step 4 – Once the installation is complete, open iTunes and go to Help > Check for Updates to ensure that no newer version is available. If a new update is found, install that too.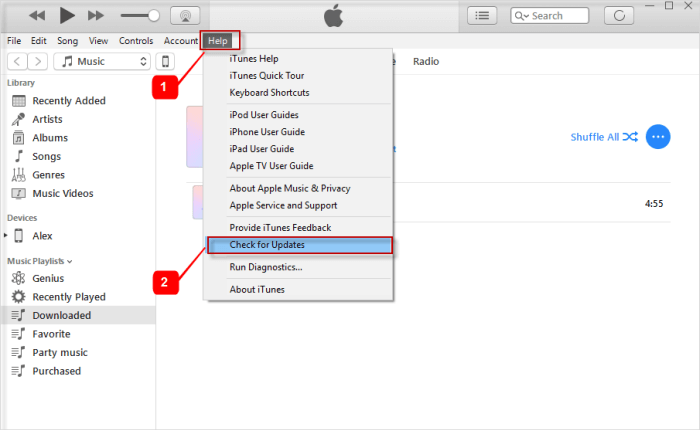 Doing this will ensure that all of the previous iTunes files are removed from your computer and replaced with fresh copies. If it was a faulty iTunes file that caused iTunes error 11556 then this will resolve the problem for you.
Method #2 – Check Your PC's Date & Time Settings
We won't get into the technical details of why this happens, but if your computer's date and time settings don't align with that of the Apple servers, you won't be able to connect to the iTunes Store.
While most users leave Windows to set the correct date and time, you may have modified this setting at some point.
Step 1 – Open the Settings menu and select Time & Language.
Step 2 – Go to the Date & Time submenu which can be found on the sidebar.
Step 3 – At the top of this page, make sure that Set time automatically has been enabled.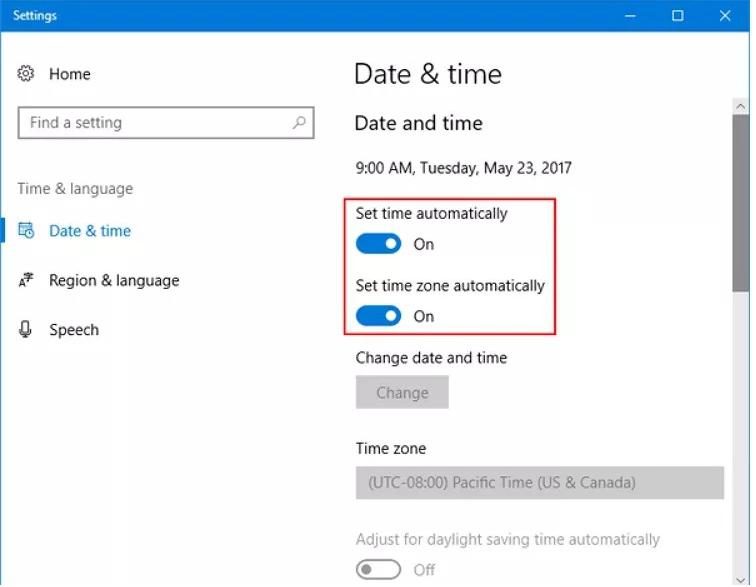 It's always best to let your computer handle these settings on its own but there are some situations where you might want to take care of it yourself. Even if it's just temporary, to access the iTunes Store you'll have to change this setting.
Method #3 – Temporarily Disable the Windows Firewall
We previously mentioned that iTunes error 11556 can be caused if your computer's firewall is blocking it from connecting to the internet.
One way that you can check if this is where the issue lies is by temporarily disabling the Windows firewall.
Step 1 – Open the Windows Control Panel by searching for it in the search bar.
Step 2 – Click on System and Security and then Windows Defender Firewall.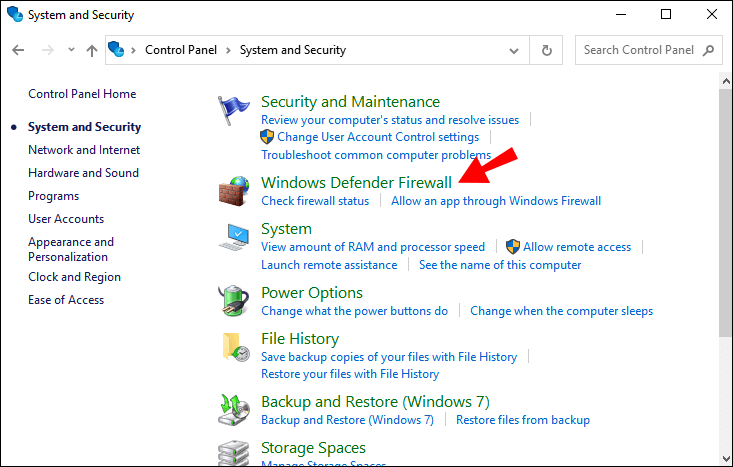 Step 3 – On the left side of this page, click Turn Windows Defender on or off.
Step 4 – Here you will see that both settings are turned on. Check the Turn off Windows Defender Firewall (not recommended) setting for both network types and click OK to confirm the changes.
Step 5 – Open iTunes and check if the issue is still occurring.
At this point, there are two outcomes. Either iTunes is still giving you the error or it isn't. If it is, revert the firewall changes we just made then try a different solution. However, if this fixed the error, there are a few more steps to do.
Step 6 – Revert the firewall changes and now go back to the Windows Defender Firewall menu.
Step 7 – On the left side, click Allow an app or feature through Windows Defender Firewall.
Step 8 – Click on Allow another app… followed by Browse…, and locate iTunes from this list.
Step 9 – Check the Public and Private boxes next to iTunes once it has been added to the list, then click OK to confirm.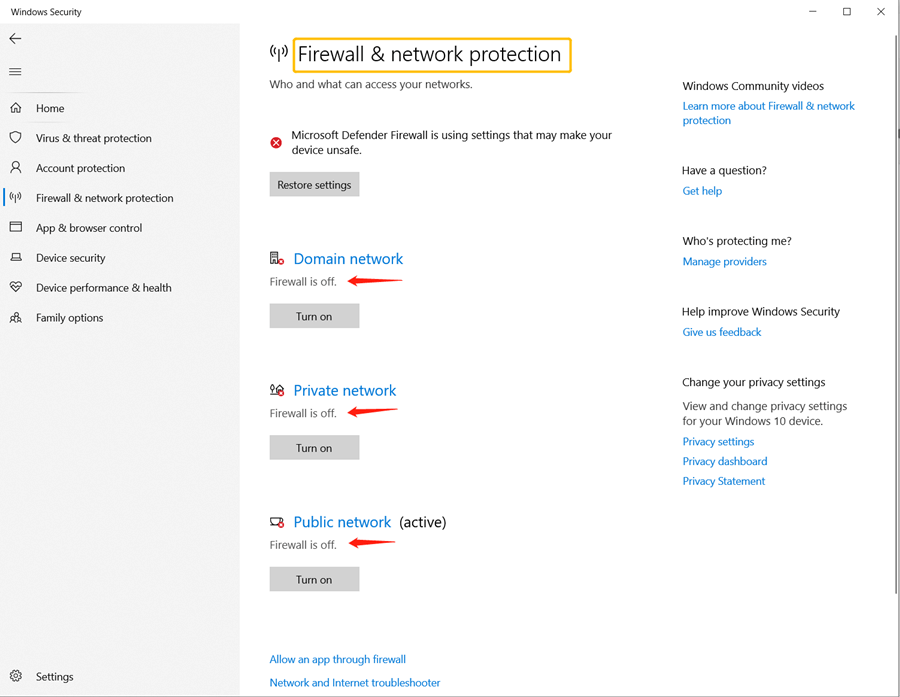 For security and privacy reasons you should always be cautious about letting programs through your firewall.
However, as iTunes is from a reputable company, there are no concerns here, and following these steps will hopefully prevent the error from occurring anymore.
Conclusion
Just like any other error, having to fix iTunes error 11556 is annoying and time-consuming if you don't know why it happens or how to go about fixing it.
With this guide not only can you pinpoint the reason for seeing this particular error message, but you can also use one of our solutions to fix it in no time at all.
We'd recommend trying to fix it using StarzSoft Fixcon at first since this has shown us the most promise and is the easiest software of its kind.
Of course, you may still get the results you want from the alternative solutions too.