A robust and sought-after data recovery software that you can rely on, Tenorshare 4DDIG Windows Data Recovery Review is here to provide you with the best data recovery features.
Tenorshare 4DDiG provides users with the ability to rescue files that have been accidentally deleted, lost to viruses, or corrupted. Recovering files can be hard and problematic. The amazing product from Tenorshare offers recovery even from removable storage devices, partitions, external drives, and USB drives.
There are a lot of options where you can recover your files. Not all of the recovery tools in the market work the same way as Tenorshare 4DDIG does. It is one of the most advanced and top recovery software in the market that you can get right now.
Read on and find out more about this amazing product!
Tenorshare 4DDIG is one of the most advanced recovery software in the market that you can rely on. By using this software, you can recover any type of file within minutes.
It does not matter how you lost your files, as 4DDIG can recover them in just a few clicks. You can recover thousands of different file formats with this amazing software.
There are many times when we accidentally delete a file or forget to save a file. Through this software, there is no need to worry when you delete your files!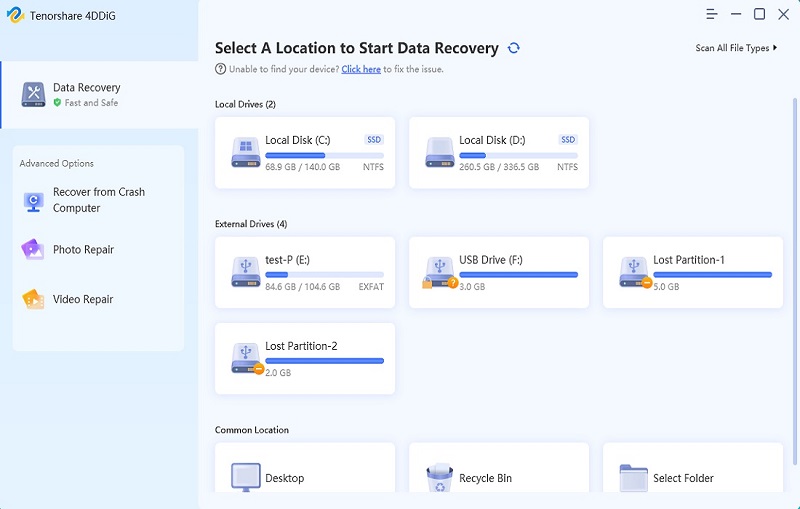 Easiest file recovery in the market
4DDIG provides the simplest file recovery that, within a few clicks, you can recover your files. Repairing and restoring files has never been this easy.
You can let this reliable software do the hard work for you. Just sit back, relax and let 4DDIG recover your files in a short time.
Advanced filtering
Advanced filtering options give you the ability to filter through the files and find one that you specifically need.
You can select where you lost your files, such as external drives, USB drives, folders, recycle bin, desktops, and many more.
For example, if you need to recover an important word document, you can only select that specific document saving time in recovering your file.
Robust recovery modes
The Tenorshare 4DDIG, like other top recovery software, has different recovery and scanning modes like deep scan and quick scan.
The "Deep scan" scans your hard drive thoroughly and finds specific and hidden files that may have been deleted or corrupted. This recovery mode allows the user to find files that have been deleted for a long time.
Another recovery mode is the "Quick Scan", which simply organizes and catches recently deleted files. This feature is best when you want to recover a file in the quickest way possible.
Flexible Resume feature
If you're trying to recover a large amount of data, 4DDIG's flexible resume recovery can make you pause scanning a large amount of data.
With this feature, you can pause ongoing scans and scan specific files that you need ASAP.
This handy feature also helps you if you need processing power to handle other programs besides the scanning tool making your day more productive.
Video and Photo Repair
We've all been in the situation wherein we lost photos and videos due to corrupted SD cards. Photos and videos are memories, and we do everything we can to preserve them.
With Tenorshare 4DDIG, you can reliably recover your missing photos and videos. The product can repair and restore unplayable videos and corrupted photos.
The video and photo repair feature is exceptionally handy when an SD card or external hard drive gets damaged due to transport.
The software can easily recover your files without the need for technicians saving you time and money.
Tenorshare offers amazing pricing plans for its 4DDIG product. They offer two pricing plans to make it suitable for the different needs of consumers.
One of the pricing plans is catered to those individuals who only have one PC, while the other is for corporate or business users.
The individual plan consists of 1 month ($45.95), 1-year($55.95), or a lifetime license($59.95). The business plan of this product consists of 5 PCs ($89.95), 10 PCs ($119.95), or unlimited PCs ($899).
One of the biggest benefits of these plans is that it offers free technical assistance. Data can also be recovered even though you have a non-booting OS.
Tenorshare offers a thirty-day money-back guarantee if you encounter any issue with the software.
Pros and Cons
Pros
Simple and easy-to-use interface: With a simple and concise software layout, users can expect fast and easy data recovery. Perform data recovery with just a few clicks!
Deep scan: The deep scan feature offers users the ability to recover long-lost files are files that are deep within folders
External drive support: It is one of the best software to pull lost data from external hard drives
Quick data recovery: Reliable and fast data recovery provides more time to users and businesses.
Cons
Large file recovery difficulty: Users reported more than average load times when recovering large files
Premium price tag: Users commented on the hefty price tag when compared to other competing data recovery software
Best Alternative – StarzSoft Data Recovery
If you're looking for affordable yet exceptional data recovery features, you can try out StarzSoft Data Recovery. It is one of the best in the market when it comes to data recovery for Windows.
StarzSoft Data Recovery can recover data from a wide range of devices, such as external HDDs. SD cards, floppy disks, video recorders, mobile phones, drone cameras, and many more devices.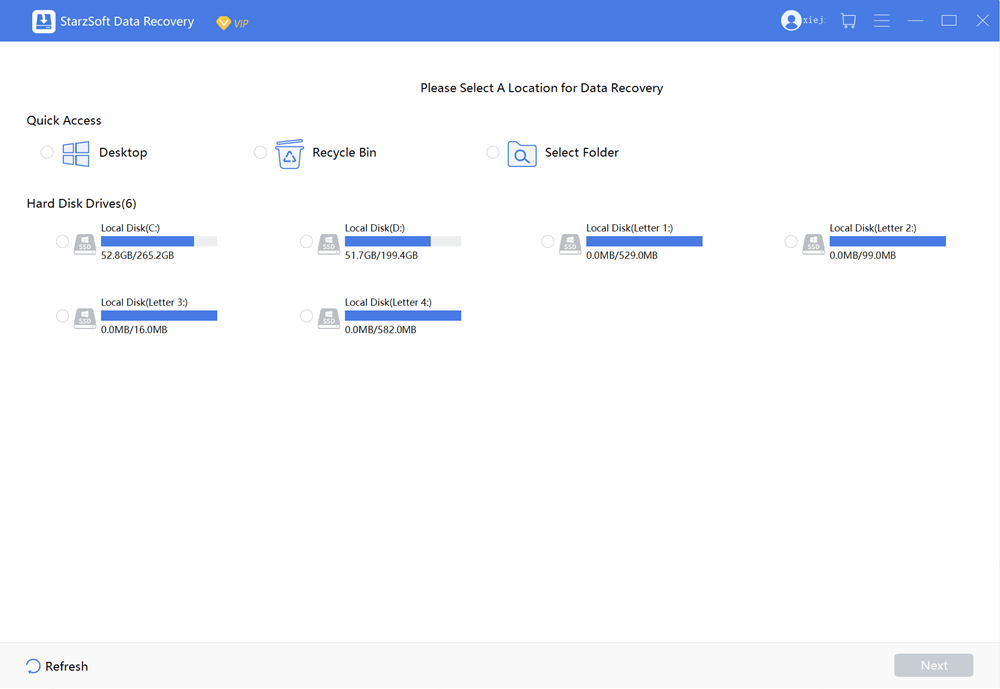 This exceptional product provides users 24/7 technical support, free scan and previews, a reliable recovery rate, and is totally safe.
This software is the best alternative if you're looking for a data software recovery tool that doesn't break the bank.
StarzSoft Data Recovery Features
Support a Wide Range of Devices
Not only can you use StarzSoft Data on your Windows PC, but with other storage devices as well.
Recover important data from USB drives, external HDD, SD cards, Floppy disks, digital cameras, drone cameras, video players, mobile phones, and many more devices.
Multiple File Format Support
Whatever the file format, StarzSoft Data Recovery can do it. The software can recover even the most uncommon file types available
You don't have to worry about file incompatibility when you use this amazing software.
You can recover unique file types like ICO, DSC, WMF, DNG, and ERF for photos, DV, MTS, MPEG, TS, VOB, and FLA, for videos, and a lot more unique file types for audio, archive, and documents.
Support Multiple Situations
StarzSoft can recover lost or deleted files in any situation; if you're wondering if your situation matters in your data recovery, then worry no more!
Recover files from a multitude of situations such as lost partitions, accidentally deleted files, computer crashes, corrupted SD cards, formatted flash drives, corrupted drives, and RAW file recovery.
Steps on How to Sse StarzSoft Data Recovery
StarzSoft Data Recovery is easy to use and also has a simple user interface. Anyone can recover their data with just a few clicks!
Step #1. Download StarzSoft Data Recovery from the official website, then open the program.
Step #2. There will be a list of folders or locations on the left side of the program. Select a device, folder, disk, HDD, or any location you want to recover your files. Just click next to scan your data on the folder.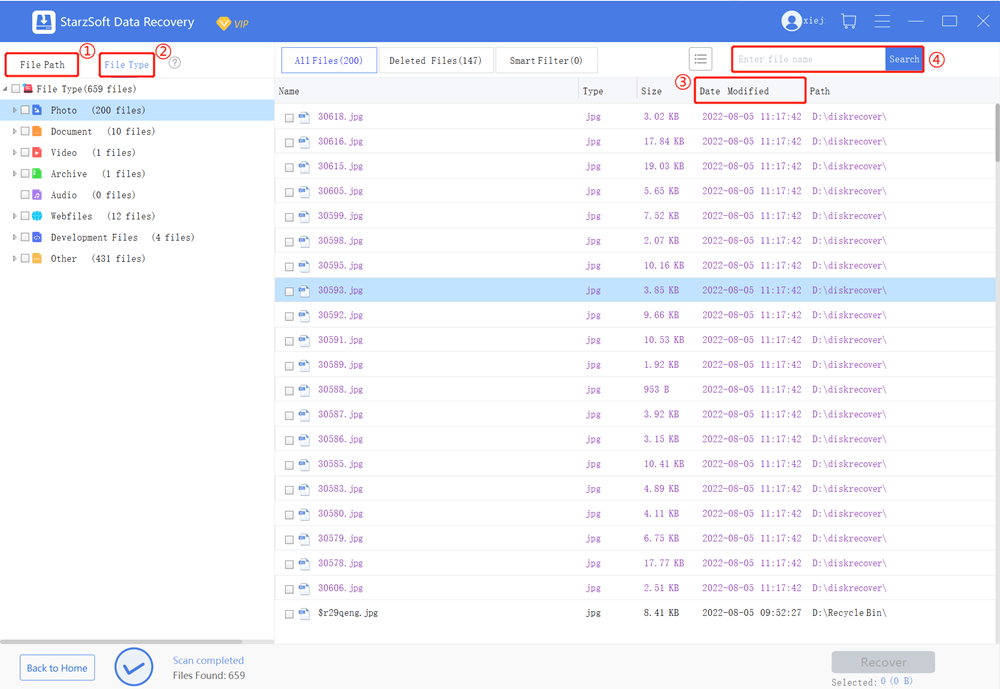 Step #3. StarzSoft has an awesome feature to preview your data. Preview the data presented after scanning and choose the one you'd want to recover.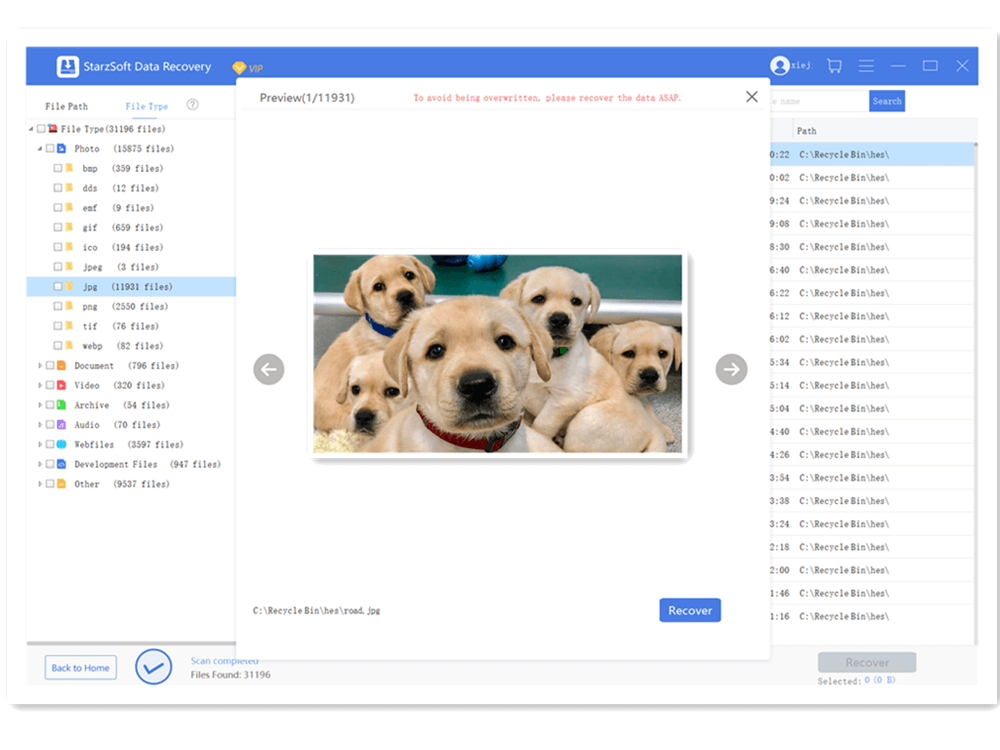 That's it! In just three steps, you can recover your precious data in just a matter of minutes. StarzSoft makes it easy for everyone to access their lost data. Get one today and discover how fast and easy data recovery can be made.
Conclusion
The Tenorshare 4DDIG Windows Data Recovery is the best choice when you need high-quality and accurate data recovery. Given its premium price tag, the performance is unmatched.
Save your stress and worries about losing data with this wonderful product that is tested by individuals and businesses worldwide.
It is a commendable and sought-after product with a backed-up reputation from professionals around the world.