Have you purchased a new iPhone device but find yourself unable to activate Face ID on this iPhone? Or perhaps Face ID used to work on your device normally, but now seems not to be playing ball?
Whatever the case might be, if this is something that you have been struggling with, then our team today is here to help you regain access to your iPhone device if you're unable to activate your Face ID on this iPhone. So, without further ado, let's take a look at some of the common causes for Face ID to stop working and what you can do about these to get Face ID working as normal once again!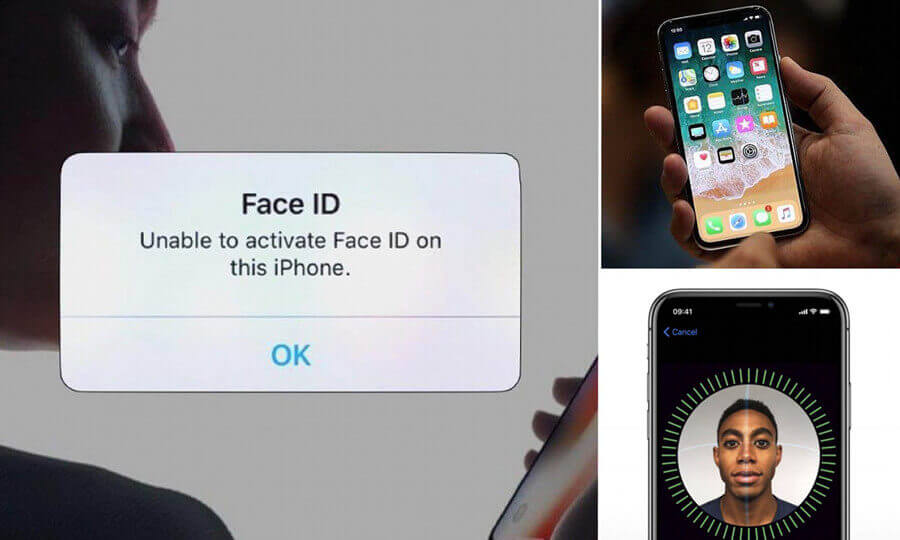 Part1. Why You Are Unable to Activate Face ID on this iPhone?
Before you begin looking at ways to fix your iPhone if Face ID doesn't appear to be working, it can be hugely valuable to consider why the device isn't working as it should. Indeed, there are numerous potential causes for Face ID to stop working normally, and these include the following points.
1. Is your iPhone Up-To-Date?
One of the most common reasons you might be unable to activate Face ID on your iPhone device is an update. Indeed, if your device needs updating, you may well need to consider updating your device to the latest version of iOS.
2. Are your Face ID Settings Working?
It can be easy to fiddle around with Face ID settings without considering the impacts, but being aware of how Face ID settings work is crucial. Indeed, if Face ID isn't working on your device, it's always worth checking that it is actually enabled and hasn't been accidentally turned off. As part of this, you may also want to consider whether Face ID has been disabled for a specific function. Indeed, you can enable or disable Face ID for multiple functions such as iPhone unlocking, iTunes and App Store use, Apple Pay, and Passwords.
3. Is the Camera Clearly Able to See You?
This point might seem like an obvious one to make, but it's one that we need to point out nonetheless. After all, suppose your iPhone doesn't seem to be accepting Face ID, and you've already checked the updates and settings. In this scenario, a common cause for people to not activate Face ID on this iPhone device is because their camera is blocked.
4. The TrueDepth Camera is Blocked
One of the most apparent reasons for Face ID to not work properly is that the TrueDepth camera has been slightly obscured. Alternatively, it could also be due to a finger getting in the way of the lens. Indeed, it's surprising how easy it is to make this mistake, so it's something you may want to consider.
5. There's Something Covering Your Face
Otherwise, you should also make sure that nothing is covering your face – for example, light-blocking sunglasses, a face mask, or the like. While the facial recognition technology used for these tools is incredibly advanced, it is not able to see past certain items or clothing or accessories. So, you should carefully consider this if you're struggling to activate Face ID on your iPhone.
Part2. Top Way to Fix Unable to Activate Face ID on iPhone iOS 15 (Highly Recommended)
1. Using StarzSoft Fixcon Tool (Download Free & Safe)
At this point, we need to introduce the StarzSoft Fixcon tool – a highly effective tool that can be used for common iOS system issues for your device. Indeed, StarzSoft Fixcon is an incredibly popular tool for many reasons, not least for its exceptional simplicity and ease of use.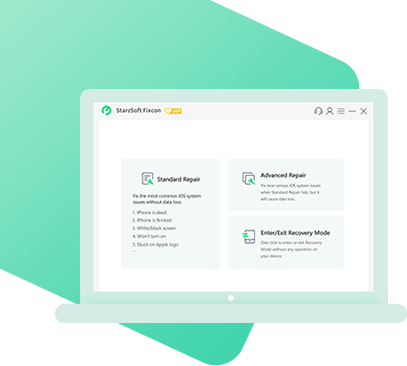 Easily fix iOS 15 beta bugs, glitches, or general problems with your iPhone/iPad
Users don't need to be tech-savvy to use this software
Data is kept intact after using Fixcon and there is no risk of data loss
Suitable for any iPhone/iPad model and works with all recent iOS versions
Available as a free trial version (try before you buy!)
In fact, the tool is one of the most popular solutions for getting access to an iPhone device when Face ID isn't working. It repairs 150+ system problems for iPhone/iPad/iPod touch/Apple TV, bring them back to normal without data loss.
2. How to Fix With Fixcon Tool
If you think that the StarzSoft Fixcon tool could be a suitable option for you to consider, then it's crucial you first know how to use the tool. Here we've summarized the key guidelines for using the StarzSoft Fixcon tool as follows
Step1: First, you'll need to start by downloading StarzSoft Fixcon from the developer's website.
Step2: Launch the Fixcon tool and connect your iPhone device to the computer. Then select the standard mode.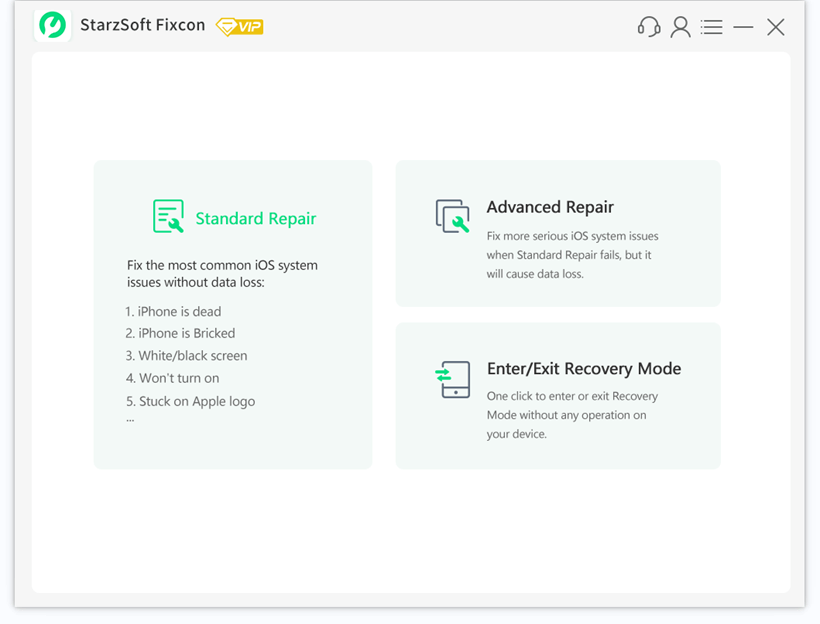 Step3: Download the relevant software solutions and firmware. This will depend on the model of your iPhone device.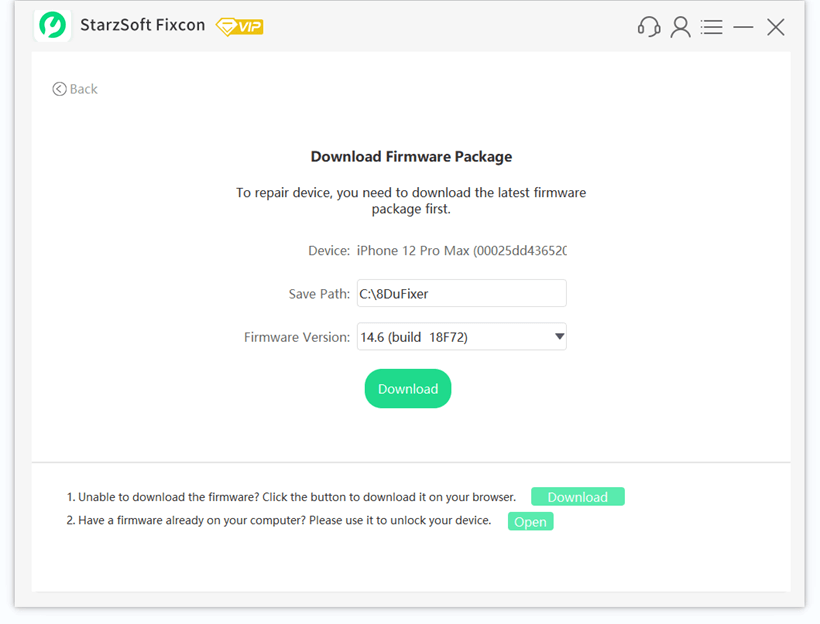 Step4: Once you have input the relevant firmware to the tool, you'll be able to select download and then wait while the tool automatically repairs the device for you!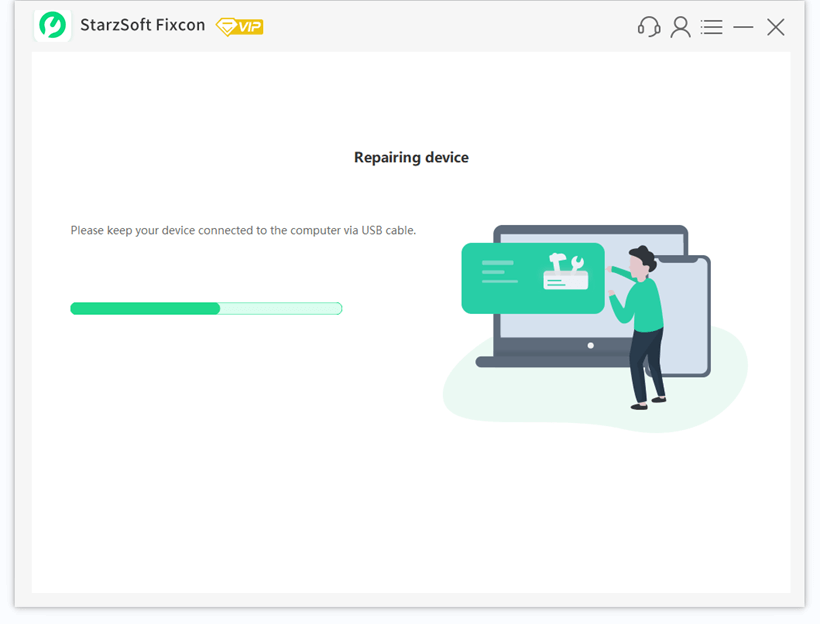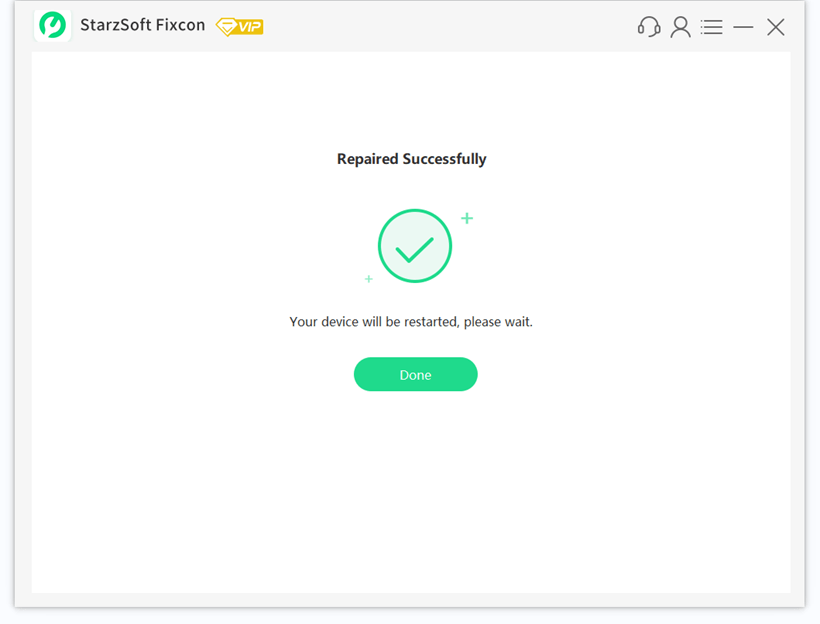 Indeed, it's almost effortless; all you need to do is sit back and relax while the tool removes the Face ID lock from your device, allowing you to regain access to your iPhone.
Part3. Other Tips to Fix Unable to Activate Face ID on this iPhone
As well as the above tips, if you cannot activate Face ID on this iPhone IOS 14/15, you may want to consider a few of the following ideas to regain access to your device, some of which are listed as follows.
1. Force Restart the iPhone
Restarting the phone when things go wrong is old advice, but sometimes it works. It only takes a few moments to force restart your iPhone; simply hold down the lock button until the device turns itself off.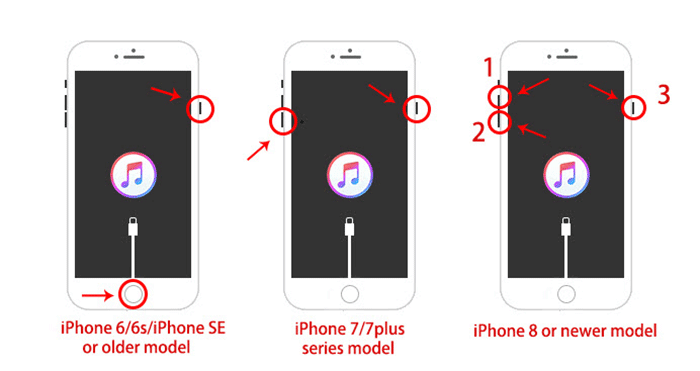 2. Reset Network Settings
Another option you could consider is resetting the network settings. To do so, head to settings and then select general > reset > reset network settings.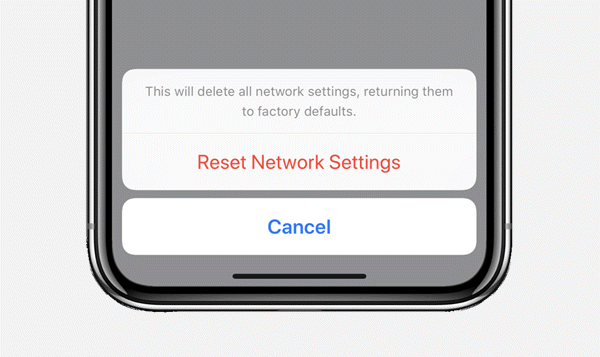 3. Turn Off and Turn On Face ID
As with restarting your iPhone device, turning Face ID on and off can sometimes be enough to get Face ID working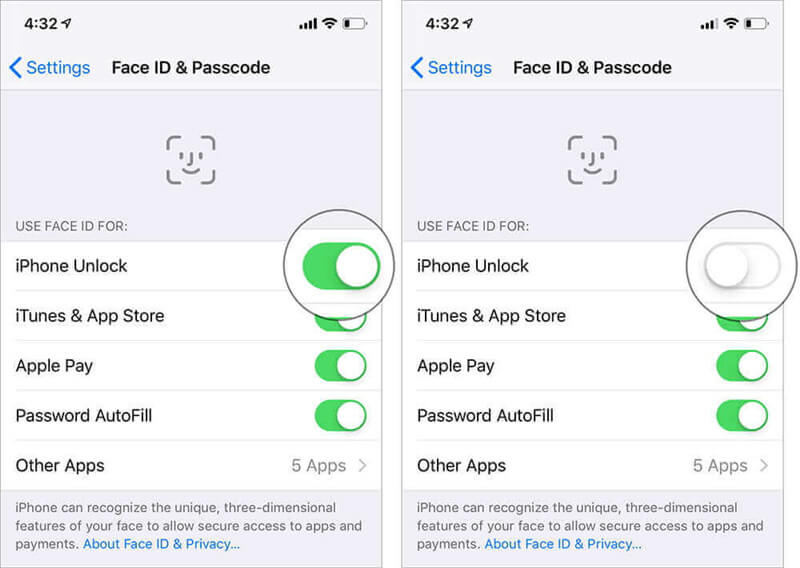 4. Update iOS Version
As the next additional tip, make sure you've updated your phone to the latest iOS version available if there is a pending update. If you still are unable to activate Face ID on this iPhone IOS 14/15, then you may want to look at other options.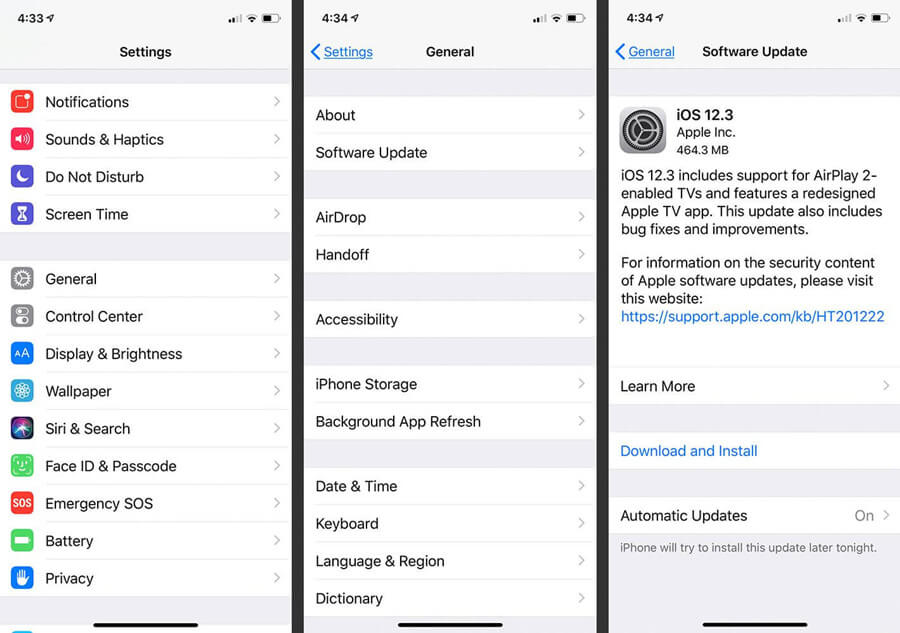 5. Reset All Settings
If all efforts thus far have proven fruitless, then you might want to consider resetting all settings on your device. Indeed, resetting all settings can be an effective way to try and regain access to your iPhone.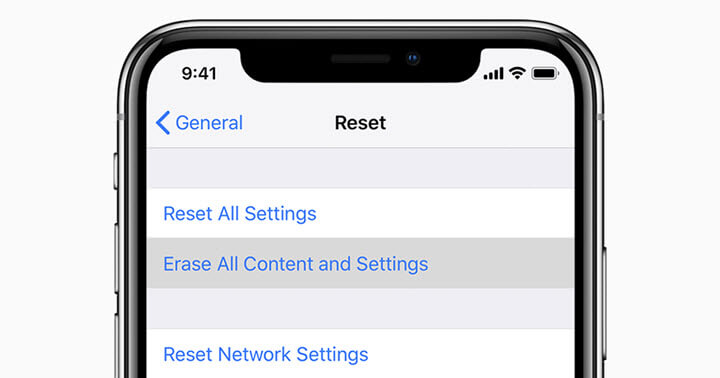 6. Reset Your Face ID
As a final option, if you can still get into your device, resetting your Face ID could be the best choice for you to consider.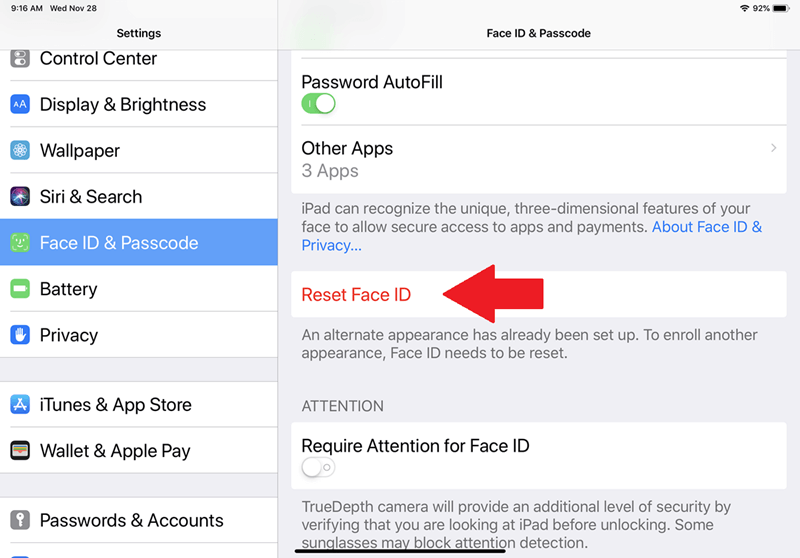 Part4. FAQs About Using Face ID on iPhone and iPad
1. Do All iPhones Have Face ID?
Not all iPhone devices have Face ID installed. The iPhones which have Face ID installed include all models of iPhone X and later.
2. Is iPhone 13 Waterproof?
The iPhone 13 is not fully waterproof. However, it is water-resistant. As such, if you drop your iPhone 13 in water, it should remain fully functional. But we do not recommend you to take it in the pool.
3. How to Fix Face ID After Water Damage?
Using StarzSoft Fixcon is highly recommended. If you've been unable to activate Face ID on this iPhone after dropping in water, then there are a few things you may want to consider. Indeed, if you're struggling to use Face ID after water damage, then you may be able to fix it by following our tips and ideas above for unlocking your device.
The Bottom Line
Today, we've taken a look at some of the different options for regaining access to your iPhone iOS 15 if you are unable to use Face ID. Hopefully, these will have given you some new options to consider for your own device – but for further advice on the StarzSoft Fixcon tool and how to use it to activate your face ID on any iDevice, contact us today.