Using an Apple ID on your iPhone brings a lot of benefits. You can access Find My iPhone, set up iCloud backups to keep your data secure, and you also get to use services like Facetime – without an Apple ID, these are all inaccessible.
However, sometimes it isn't possible to use an Apple ID. It might be because you have a second-hand iPhone and don't know how to remove Apple ID without password, or maybe you forgot your account details so you can't activate the iPhone.
For these reasons, we'll be showing you how to activate iPhone without Apple ID or password.
Part 1. Activate a New iPhone without Apple ID or Password
Although we'd recommend you set up your new iPhone with an Apple ID, you don't have to. It will give you access to a lot of great features, though.
But on the other hand, if you want to use an Apple ID, here's how to activate your iPhone without it.
Step 1 – Hold the Power button to turn on the iPhone for the first time and wait for it to load.
Step 2 – You will be shown the iOS setup page. Start by selecting your region and a language.
Step 3 – On the next page, tap on Set Up Manually and then connect to your Wi-Fi. Alternatively, you can skip this and use your data instead if you have a SIM card plan.
Step 4 – Next, set up your lock screen security. This can be a Face ID, Touch ID, a PIN, or a passcode depending on your preference. If you don't want any lock screen protection, tap Set Up Later.
Step 5 – You will then be given the choice to restore data if you are replacing an old iPhone. In this case, we are setting the iPhone up as new, so tap Set Up As New iPhone.
Step 6 – On the last page, you will be prompted to sign in with an Apple ID. To activate iPhone without Apple ID, tap on Forgot Password or Don't Have an Apple ID?.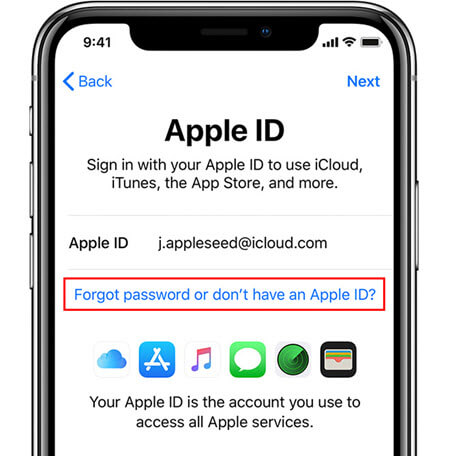 Step 7 – Tap the option Set Up Later in Settings and confirm your selection to finish setting up your iPhone.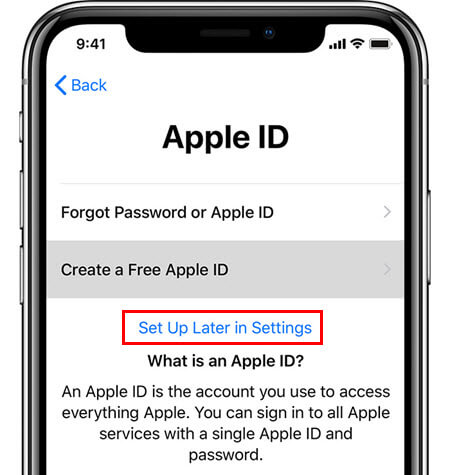 By doing this, you won't have access to iCloud or any other Apple ID features. If you later decide you want to use an Apple ID don't worry, you can do so with ease. Just go to the Settings app and sign in with an Apple ID from there.
Some things to note when setting up an iPhone are:
Using Face ID or Touch ID make it easier to complete iTunes Store/App Store downloads
Apple Pay isn't necessary, although purchasing apps and media is made easier
You aren't required to use an Apple ID (but most people think otherwise!)
You can also sign out of an Apple ID too if you don't want it on your iPhone anymore. This can be done through iCloud or the Settings app.
Part 2. Activate a Locked iPhone without Apple ID or Password
If you're in a situation where you want to activate an iPhone that has been locked with the original Apple ID, there are solutions for this too.
We've picked out the 3 most effective solutions for these circumstances.
1
StarzSoft KeyPass
StarzSoft KeyPass is a software tool that is developed precisely to activate iPhone without the original Apple ID or password.
Because this is a dedicated tool, that makes it a great solution for this scenario. Here's how you can use it:
Step 1 – Download StarzSoft KeyPass and install it.
Step 2 – Launch StarzSoft KeyPass, select "Remove Activation Lock" and connect your iPhone with a lighting cable.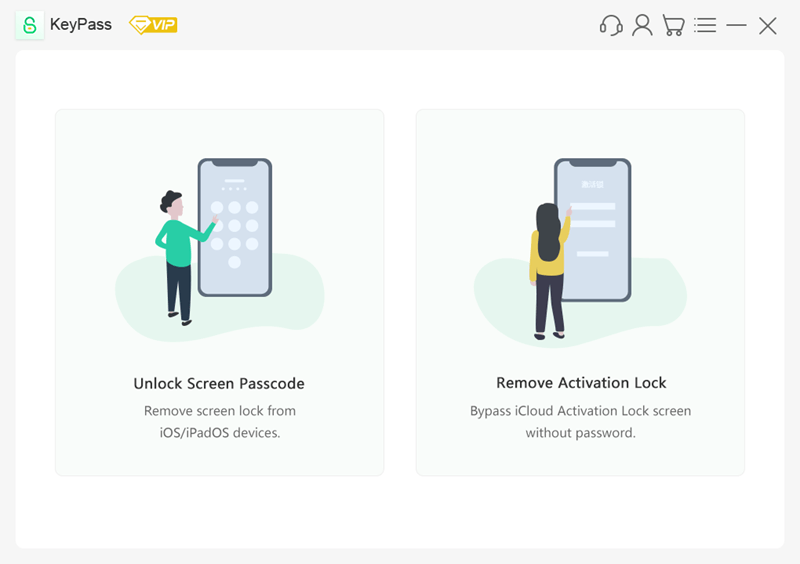 Step 3 – After scanning the device, StarzSoft KeyPass will prompt you to jailbreak your iPhone. If the device isn't already jailbroken, then follow the steps to jailbreak.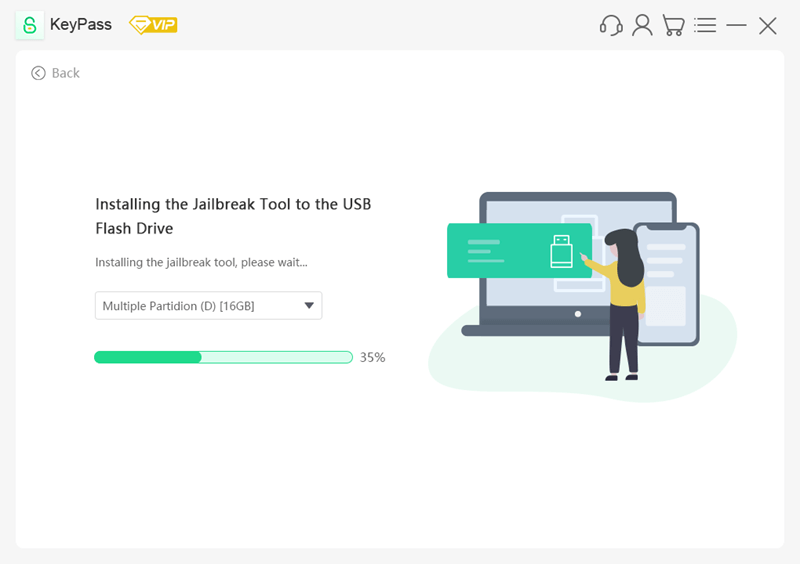 Step 4 – Once you jailbreak your iPhone, StarzSoft KeyPass will check it once again to confirm that it has been successful. Click the Unlock Now button to continue the unlock.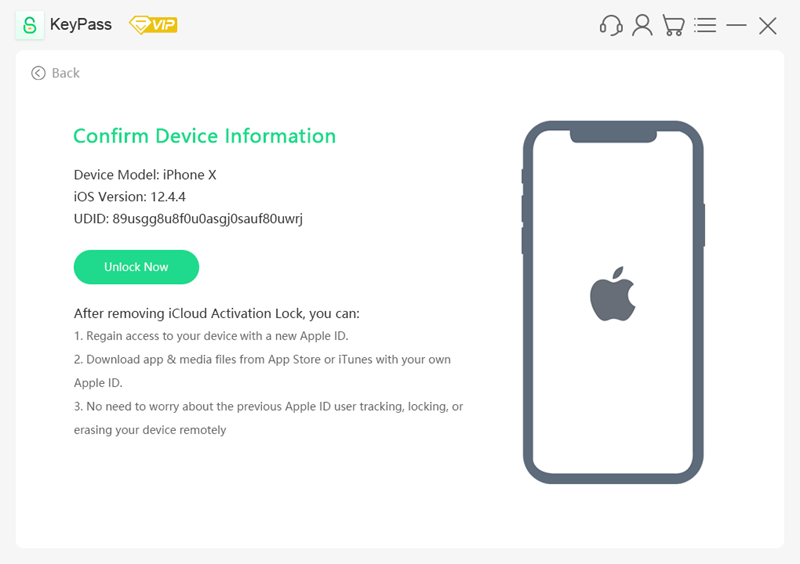 Step 5 – StarzSoft KeyPass will then check if your iPhone is compatible with the software and if it is, you will be taken to the payment page. After making the payment, you will be able to complete the remainder of the process instantly.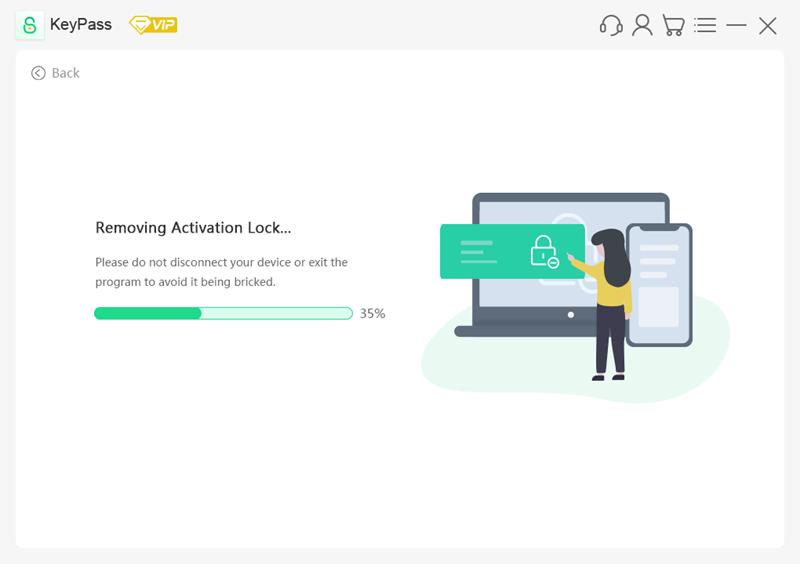 StarzSoft KeyPass has proven to be a very useful tool. Not only is it great in this situation but anytime you need to bypass an Apple ID, this is the tool to use. Of course, using this tool requires payment, so you might want to consider a free solution first.
2
iCloud DNS Bypass
Another way to activate iPhone without the owner's Apple ID or password is to use iCloud DNS bypass. This method isn't perfect, and it won't give you full access.
That said, it bypasses the iCloud Activation Lock and partially activates your iPhone.
Step 1 – Start by factory resetting your iPhone through the Settings app.
Step 2 – Set up your iPhone normally until you get to the Wi-Fi page.
Step 3 – Beside your Wi-Fi network, tap on the i and then tap the DHCP tab.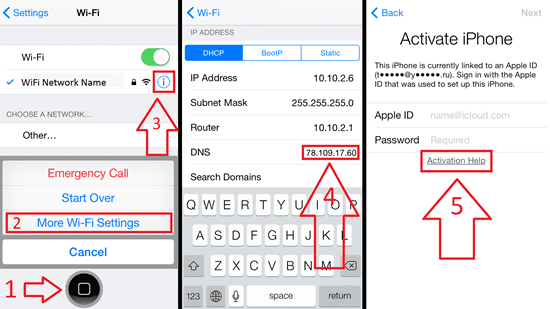 Step 4 – For the DNS IP address, type the IP which is best suited to your location:
NA: 104.155.28.90
EU: 104.154.51.7
Asia: 104.155.220.58
Elsewhere: 78.100.17.60
Step 5 – Once you've typed the IP, back out of this page and connect to the Wi-Fi network normally.
Step 6 – Tap the Back button and instead of signing in with an Apple ID, tap on Activation Help.
Step 7 – Your iPhone will then connect to the bypass server and you will be able to access your iPhone without an Apple ID.
Admittedly there is some extra work needed for this method. But if you don't have the Apple ID or password, this can act as a temporary solution.
What's worth mentioning is that there are some downsides to this method.
Cons
This doesn't disable Apple ID, it just bypasses the iCloud Activation Lock
If you do a factory reset your iPhone, you'll have to repeat this method
If the IP you used changes, you will have to find a different DNS IP and do this again
3
Ask the Previous Owner for Help Using iCloud
When you buy a second-hand iPhone, you can remove an Apple ID very easily. All you have to do is contact the previous owner and have them remove their Apple ID.
One way to do this is to take the iPhone to them and have them sign into the Activation Lock and then sign out.
However, the easier way is to call them and get them to remove the iPhone from their iCloud account. Here's what they have to do:
Step 1 – Go to iCloud.com and sign in with their Apple ID that is linked to the iPhone.
Step 2 – Click on Find My iPhone, click All Devices, and choose your iPhone from the drop-down menu that appears.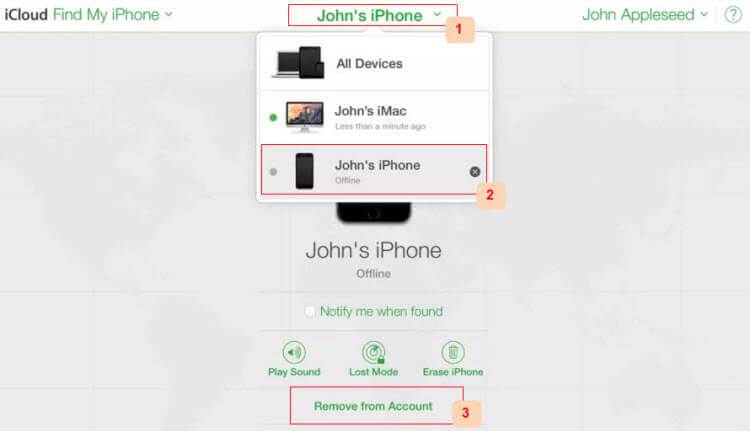 Step 3 – Next, they must click on Remove from Account or Erase iPhone if it isn't already reset.
Step 4 – After the account is removed, the iPhone will restart and you won't encounter the iCloud Activation Lock screen again.
If you have a way to contact the previous owner this is the best thing to do. It can take them just a few minutes to remove their account. Best of all, they don't have to actually activate iPhone without Apple ID.
Part 3. If You Forgot Your Apple ID
On the other hand, you might have simply forgotten your Apple ID and password. If that's the case then you have two options to try.
1
Find Apple ID
When you don't have to sign in constantly it's easy to forget your Apple ID. Fortunately, there is a way to find out what your Apple ID is if you can't remember it.
Step 1 – On your computer, go to the AppleID.Apple.com page
Step 2 – Click the Forgot Apple ID or password button and then click look it up.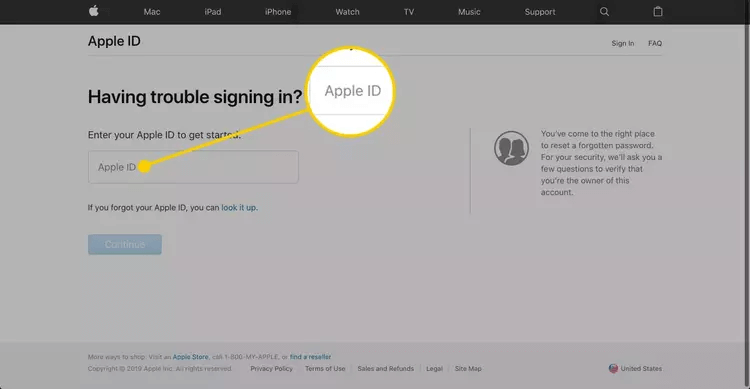 Step 3 – On the next page, enter some basic details (e.g. your name and some security questions).
Step 4 – Apple will then send an email to whichever email address is associated with your Apple ID.
Step 5 – Click the link which is in the email and you'll be reminded of your Apple ID.
2
Ask Apple Store for Help
If absolutely nothing else works, go to an Apple store. This usually isn't recommended because the process is very tedious.
For the Apple store to remove an Apple ID from an iPhone, you need to provide them with proof that you own the device. This is typically a receipt from when you purchased it.
In addition, they may also request additional information to confirm you are the owner. As long as you are the real owner, you should have no issues with this approach.
Conclusion
The process to activate iPhone without Apple ID or password might seem long and difficult, but it's very easy if you follow the methods we've presented you with. Contrary to popular belief, an Apple ID isn't required to activate an iPhone.
Sure, there are benefits to using an Apple ID, but we can activate iPhones without them.
Whether you have a second-hand iPhone that needs to be unlocked or you've forgotten your Apple ID details, one of the methods in this guide will resolve your issue!