Receiving an image file with text can be frustrating, especially if you need to copy text or edit the document. Fortunately, there are many programs available that can read the image and convert it to editable text. ABBY FineReader is one of these image conversion programs.
Part 1. ABBYY FineReader 15 Full Review
1
What is ABBYY FineReader 15?
ABBYY FineReader 15 is an optical character recognition application that has the ability to take image files and turn them into a variety of editable formats. These formats include Microsoft Word, Excel, and PowerPoint, as well as HTLM, Rich Text Format, and PDF files that can be searched.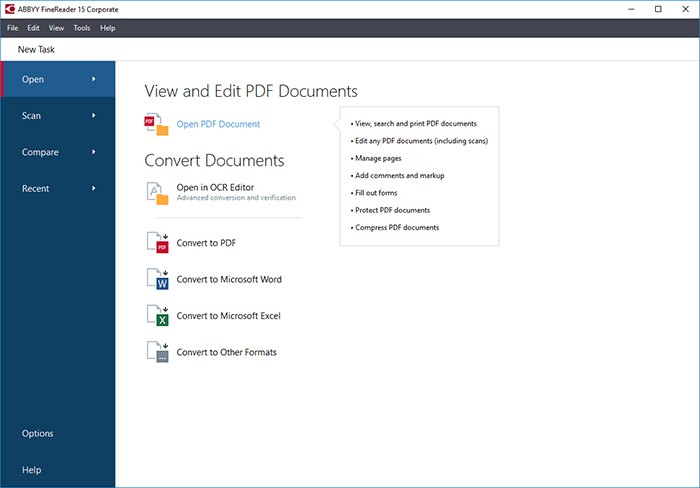 2
Pros & Cons of ABBYY FineReader 15
+ POSITIVES
High Quality Character Recognition Ability

Multiple format exports supported

Can compare different formats in preview

Accurate text and layout reproduction

Free trial version is available

More intuitive than other programs such as Adobe Acrobat

Interactive editor included

"Hot Folder" creates PDFs automatically
– NEGATIVES
No full text-indexing function

Full version is pricey, and upgraded version can be very cost-prohibitive for smaller companies

Standard version lacks many of the most useful features of the Corporate version

Support for Mac OS is sub-par

Search is not as comprehensive as Adobe

No version control meaning you can't access the editing history of a document
3
Is ABBYY FineReader 15 Free?
While you can get a free 30-day trial of the full program, it is unfortunately far from free to own it.
The standard version comes in at $199.99. It offers most of the features you might need but does not include document comparison feature or the Hot Folder function. If you want those, you will need to upgrade to the corporate edition which is $399.99.
Needless to say, this isn't exactly the OCR that you should be looking for if you are on a tight budget.
4
ABBYY FineReader 15 Performance
One of the major benefits of ABBYY FineReader is how well it performs all of the OCR functions that it is required to. While some OCR programs use up a lot of memory and slow the computer down, FineReader does not suffer from that disadvantage. It runs smoothly and seamlessly even if you are using other programs, and you'll be easy to convert almost any image file into a variety of formats.
Whether you scan a document that shows up as an image file or if you get something off the internet, FineReader has an excellent ability to recognize the characters and convert them to text. The functionality of the program makes it one of the best available, and extra features in the Corporate Edition give it an even bigger boost.
5
Can You Use a Pirated Version of ABBYY FineReader
Due to the high cost of the ABBYY FineReader software, some users might resort to pirating the program so that they can save money. This, however, is not a good idea and can lead to some very negative consequences.
First of all, you could get into legal trouble as pirating software is essentially stealing from the manufacturer. However, even if you "get away" with it, there are other problems that you could encounter.
Many cracked versions of software are actually used to expose your computer to infection. There may be malware or viruses hidden in the unlicensed versions, and these could cause your computer to slow down and jeopardize your personal information.
Part 2. Alternatives to ABBYY FineReader
| | | | |
| --- | --- | --- | --- |
| | ABBYY FineReader | PDF Wiz | PDF Element |
| Price | $199.99 | Free | $129 |
| Merge PDF | | | |
| Extract PDF Page | | | |
| Compress PDF | | | |
| Extract Image from PDF | | | |
| Encrypt PDF | | | |
| Decrypt PDF | | | |
| Convert PDF | | | |
| Edit PDF | | | |
| Add Watermark | | | |
| Sign PDF | | | |
1
PDF Wiz
PDF Wiz is a fantastic alternative to ABBYY FineReader and is sure to make many people happy because it is entirely free. You'll get the full version and all its features without paying a dime. Even with no price tag, this is a feature-rich program that can work wonders.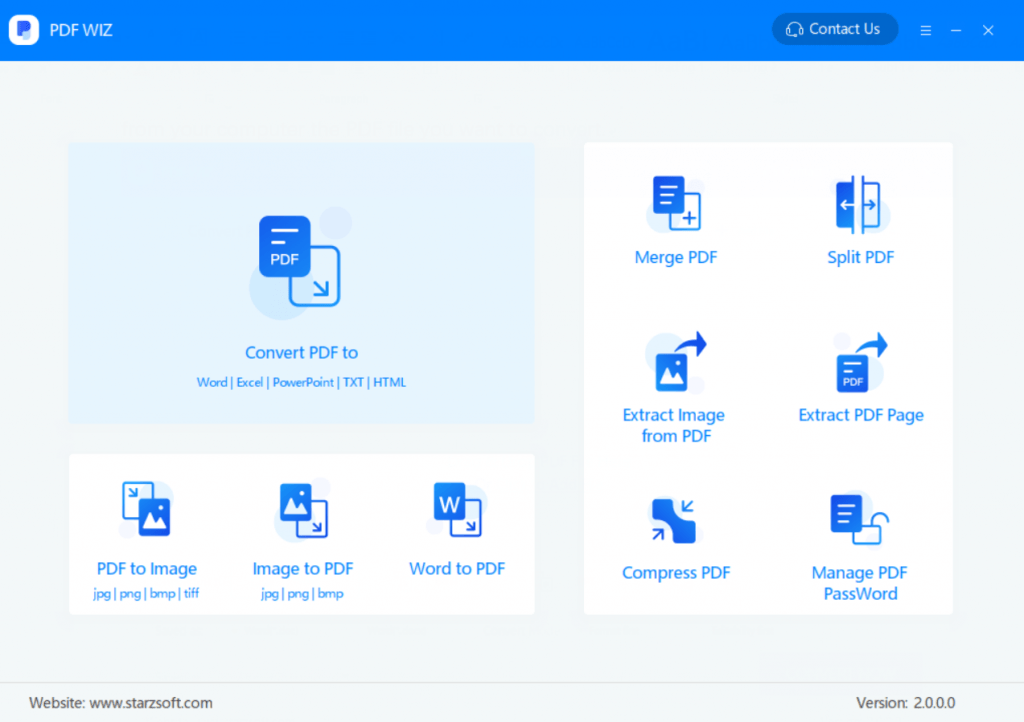 With PDF Wiz, you can take a PDF and convert it into virtually any other file type. PDF Wiz includes support to convert your PDFs into Word, PowerPoint, Excel, Text, HTML, and even Image files. That isn't all though. You can also take other files and convert them into PDFs if needed. Whether you need a Word file or Image file ported to become a PDF, you'll be able to do it with PDF Wiz.
You can also make many changes to your PDF, such as splitting it into multiple files, merging several PDFs to create a single file, or compress your PDF and extract images and pages from it.
2
PDF Element
PDF Element is another option for those who can't afford the heft price tag of ABBYY FineReader. This one, however, is not free, and comes in at $93.25. Still, it has quite a few great features that will probably be useful to anyone who handles many documents.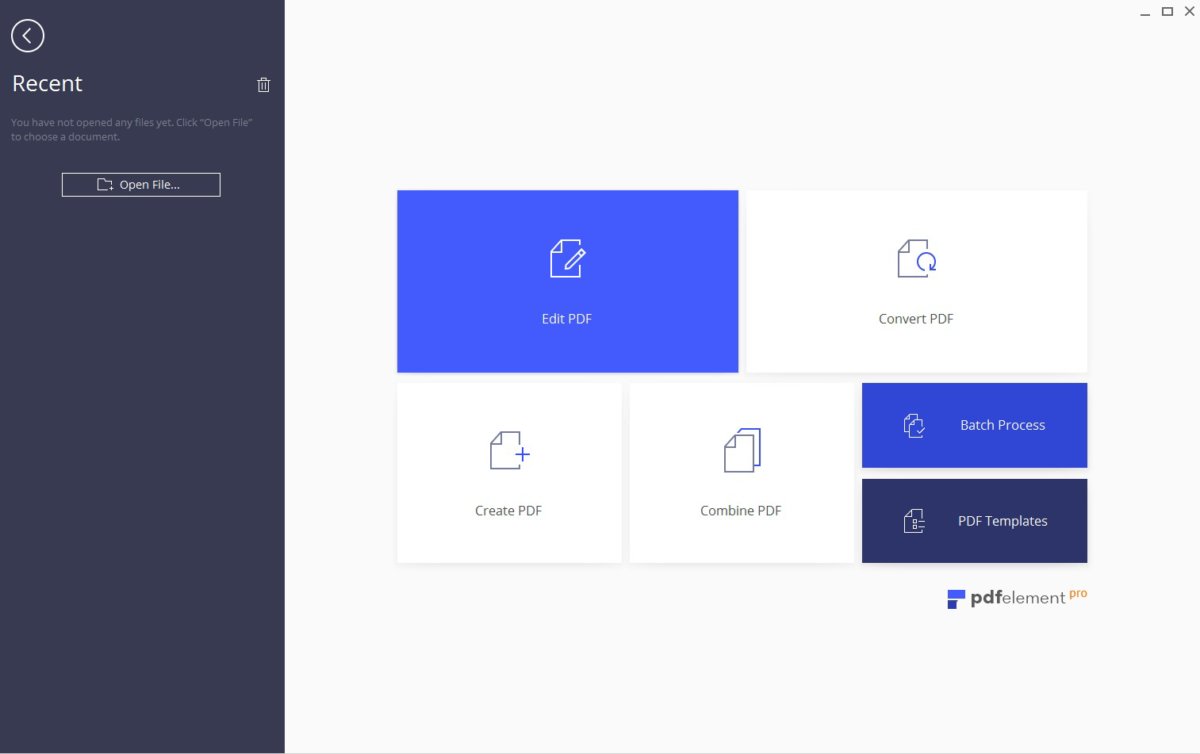 PDF Element allows you to create PDF files from a variety of Office formats as well as images. You can even make your own from scratch. It also lets you edit existing PDFs and convert them to other files, even if they have been scanned. This is because it has OCR technology that can read the text even in image format. However, this OCR does not compare to that of ABBYY FineReader and it tends to encounter many errors, so you'll have to spend a lot of time proofreading.
Conclusion
ABBYY FineReader 15 is a comprehensive program that contains many features which will help you convert your files. However, it comes with a very large price tag and has accuracy issues of its own. For the worker on a budget, we suggest PDF Wiz in place of ABBYY FineReader, because it has many of the same features and is totally free.