From graduate students to officials who deal with government documents, everyone knows the importance of a reliable PDF conversion tool. These tools are extremely valuable whether you are looking to edit your existing PDF documents or convert other files into PDF format. Nuance Power PDF is such tool that has gained a lot of popularity because of its ease-of-use and various powerful features.
Nuance Power PDF Review: Does It Worth Trying?
Nuance Power PDF is a reliable PDF solution and a low-cost alternative to Adobe Acrobat. Not only does it allow you to edit PDF files, but it is also converts other file formats into PDF, making it the ultimate PDF solution.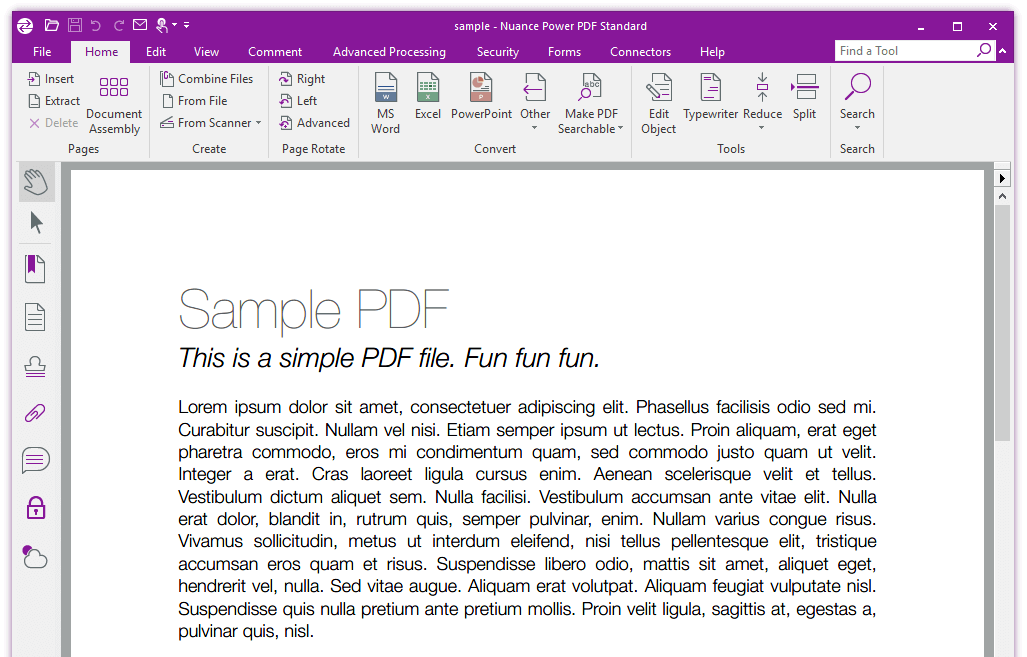 There are two versions of Nuance Power PDF i.e. Standard and Advanced. The Standard version is suitable for most people as it features various cloud-based services as well as conversion and editing. It allows you to manipulate PDF documents as well as view, create, edit, and convert documents in various other file formats. Advanced version is suitable for enterprises that are looking for something more than just PDF conversion and editing, e.g. SharePoint compatibility, Bates stamping, etc.
1
Pros & Cons of Nuance Power PDF
+ POSITIVES
PDF Creation: With Nuance Power PDF, you can create PDF files directly from your scanner and create editable and searchable PDF formats. You can even highlight, underline, and cross out your desired content with ease. The tool creates industry standard PDF files that are equipped with some of the most advanced security options. You can even transfer hyperlinks and add bookmarks when creating PDF documents from Microsoft PowerPoint, Excel, or Word.
Enhanced Editing Capabilities: Nuance Power PDF is a powerful PDF editing tool that not only allows you to perform the basic edits, but also lets you dictate annotations and edits in your documents with ease. Apart from this, you can perform easy multimedia editing with this tool and drop in media e.g. images, videos, etc. in your PDF documents without hassle.
Document Optimization: You can use this tool to optimize your PDF documents to be displayed on your phone. Most PDF tools don't include this feature but it is quite useful. Nuance Power PDF also allows you to optimize documents created with JavaScript. This interesting feature lets you easily integrate unique features into your documents.
Combining and Assembling Documents: Combine documents and replace or remove pages with drag and drop with ease. Furthermore, you can also view and select pages from a source document e.g. XPS, JPG, WordPerfect, PowerPoint, Excel, Word, etc. to insert into a newly created PDF document. There are batch tools as well that improve efficiency throughout the workplace. You can use them to automate repetitive tasks and save a lot of time.
Enhanced User Experience: There are many features and GUI enhancements that improve the overall user experience of Power PDF. For example, using intuitive drag and drop tools to conveniently assemble and organize PDFs, using ribbons to add features, e.g. fonts, when needed, personalizing your user experience by adding new color skins, and more.
High Compatibility: With the ISO PDF 2.0 standard support, Power PDF features high compatibility, which means the documents you create and edit with this tool are compatible with wide variety of existing PDF readers and processors.
– NEGATIVES
No Online Version or Mobile App: Most PDF tools nowadays have either an online version or mobile app, making them very convenient for users. Power PDF lacks in this area. It is basically a desktop application that supports cloud connectivity.
Can Only Open One Document at a Time: Having the ability to open multiple documents simultaneously can be extremely useful. Unfortunately, Power PDF does not have this feature.
Can Only Combine PDF Documents: Although Nuance Power PDF allows you to combine and assemble various documents, it requires you to convert them to PDF first which can be a hassle if you are working with lots of documents.
No ePub Conversion: ePub is a common e-book format that a lot of people use. Power PDF does not covert documents to this format, which could be a deal breaker to some users.
2
Performance
We tested Nuance Power PDF and its various features and found it to be very easy to use, intuitive, and powerful. The evaluation suggests that anyone who is familiar with Microsoft Office will find Power PDF to be highly convenient to use. Most users will be able to get up and running with the software without any issues.
Some of the features we found to be extremely useful include marking text in the document, annotating, fast conversion speed, and more. Since Power PDF is a low-cost alternative to Adobe Acrobat but offers basically the same functionality, it can be concluded that it is one of the best PDF tools around.
Best Alternative to Nuance Power PDF – PDF WIZ
Nuance Power PDF is a powerful PDF tool but it has some cons. If you are looking for the best alternative to this tool, then it is highly recommended that you give PDF WIZ a try. It is a free PDF file conversion tools that also allows you to convert your documents.
| | | | |
| --- | --- | --- | --- |
| | Nuance Power PDF Standard | Nuance Power PDF Advanced | PDF WIZ |
| Price | $129 | $179 | Free |
| Merge PDF | | | |
| Extract PDF Page | | | |
| Compress PDF | | | |
| Extract Image from PDF | | | |
| Encrypt PDF | | | |
| Decrypt PDF | | | |
| Convert PDF | | | |
| Edit PDF | | | |
| Real-time Collaboration | | | |
| Sign PDF | | | |
PDF WIZ has everything you want from a reliable PDF toolkit. It can convert PDF documents to wide variety of file formats very quickly and simplifies PDF handling. Thanks to its user-friendly, intuitive interface, PDF WIZ is suitable for everyone.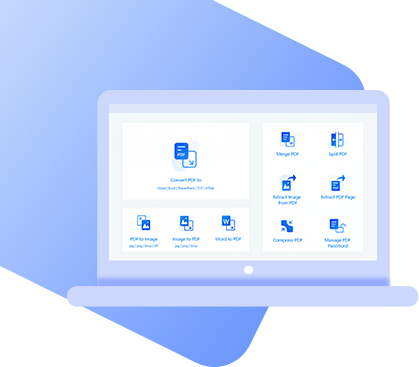 PDF WIZ is completely free with all features unlocked.
Convert PDF documents to wide variety of file formats, such as Word, PowerPoint, Excel, Text, HTML, Image, and more.
Can also convert other files to PDF format, includes Word to PDF, Image to PDF, etc.
Various additional features i.e. split PDF, compress PDF, merge PDF, extract pages from PDF, extract media from PDF, compress PDF, password management, and more.
Conclusion
In conclusion, Nuance Power PDF is a powerful all-in-one PDF solution that can cover most of your needs. Featuring user-friendly interface and high performance, this tool is ideal for anyone looking to view, edit, or convert their PDF documents. However, the tool has some limitations. If want to use an alternative tool, then PDF WIZ is a recommended choice as it is totally free, easy to use, and offers basically the same functionality.